History was on Roger Federer's racket as he served for a record-extending 21st Grand Slam singles title in this year's Wimbledon final.
Leading 8-7 in the fifth set and up two championship points on Novak Djokovic, Federer had a ninth crown at the All-England Club within his grasp. The Swiss maestro proceeded to make two consecutive first serves, executing as he had countless times before.
But Federer lost both points and was eventually broken by Djokovic. The 38-year-old couldn't recover as the Serb beat the odds to prevail on Federer's favorite surface.
Can Federer overcome such a loss at this stage of his career?
"I think for him the heartbreak probably comes in (knowing) health isn't guaranteed for him forever," Andy Roddick said at a recent Invesco Series event in Toronto. "Every year that passes, you're one year closer to the finish. I'm sure he wanted to put some distance between him, Rafa (Nadal), and Novak. I mean, these guys are playing for more than an individual title right now."
Nadal and Djokovic evenly split the four Grand Slam crowns in 2019. At age 33, Nadal now trails Federer by a single title with 19; Djokovic, 32, has 16 major titles.
"They're kind of marching through (the) history books, so I'm sure (Federer) would've loved that buffer there at Wimbledon," added Roddick. "Every match that these guys are playing against each other has so much significance as far as the history of our game."
Roddick, Jim Courier, and James Blake were in Toronto in September for the eighth stop of the Invesco Series - a competitive tennis circuit featuring past icons and champions.
Roddick and Courier are both former world No. 1s and members of the International Tennis Hall of Fame. Blake ranked as high as fourth and made three Grand Slam quarterfinals.
The trio spoke in-depth with theScore regarding several of this season's most compelling storylines - including more on Federer and what comes next for reigning US Open champion Bianca Andreescu. Check out the conversation below:
Andreescu defeated Serena Williams to claim her first major title in September. What kind of changes will she immediately experience?
AR: It's a lot more of everything. She's going from a transition to where she's relatively known inside the tennis world and now it's the world. … I won and I was like, "That's fantastic! Hopefully, it'll happen again."
The rhetoric around her is: "When is it going to happen again?" She's that good. As long as she keeps the focus on the tennis - which I gotta think she will - she's got a big, bright future.
JC: There's a lot more responsibilities for someone like Bianca now. She'll have a lot more commercial obligations, which are opportunities. The trick is to find the balance so you continue to improve as a player, get the rest that you need to be at your peak when you need to be, and you're able to manage all of those expectations and obligations and put them in the right place.
Andreescu cracked the WTA's top five with her US Open tournament victory. Was it tough refocusing on your pursuit of the world No. 1 ranking following your first Grand Slam title?
AR: I was No. 2 in the world after (winning) the US Open, so immediately it was on my mind. … For the rest of your life, you want that intro to be "former world No. 1." That's just a great thing that people can't take away. That's gotta be a huge motivating factor. There's no chance that she wins the US Open and then kind of rests.
JC: For me, it was pretty easy. That was a real carrot. Once I won one, I wanted to win more. It was not hard for me to keep focused and keep working, and keep moving in that direction to try and achieve that again. We've seen some women in recent years not be able to back it up, sort of lose focus, or be overwhelmed by the attention or the pressure.
I don't get the sense that will be the case with Bianca. She seems to be pretty focused and confident in herself, but time will tell.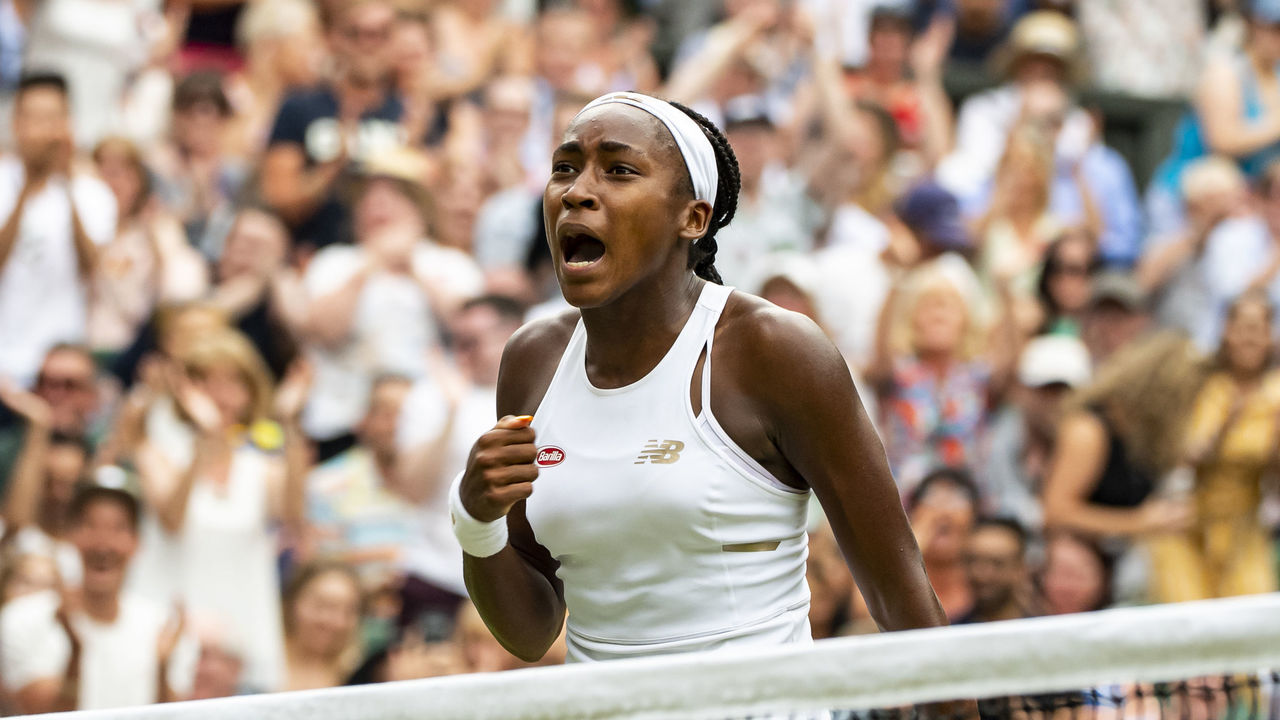 Another young teenage star, Coco Gauff, broke onto the scene this season. What's stood out about her early success?
JB: The fact that she's such a good mover at 15 years old. As you get a little bit bigger (and) stronger, you get faster. Your movement gets better and better. It gets a little more precise. In my opinion, she's (already) top three in the world (in terms of) movers on the women's tour. That's only going to get better.
JC: I like the team that she has around her. … From what I've seen, I think her parents are really grounded and pointing her in the right direction. I've been around them very little, but I played an exhibition with her in December last year and they just had a really nice vibe about them.
They were just focused on the process and that tends to be the way forward for players (who) are going to get where they should, because they focus on process as opposed to results.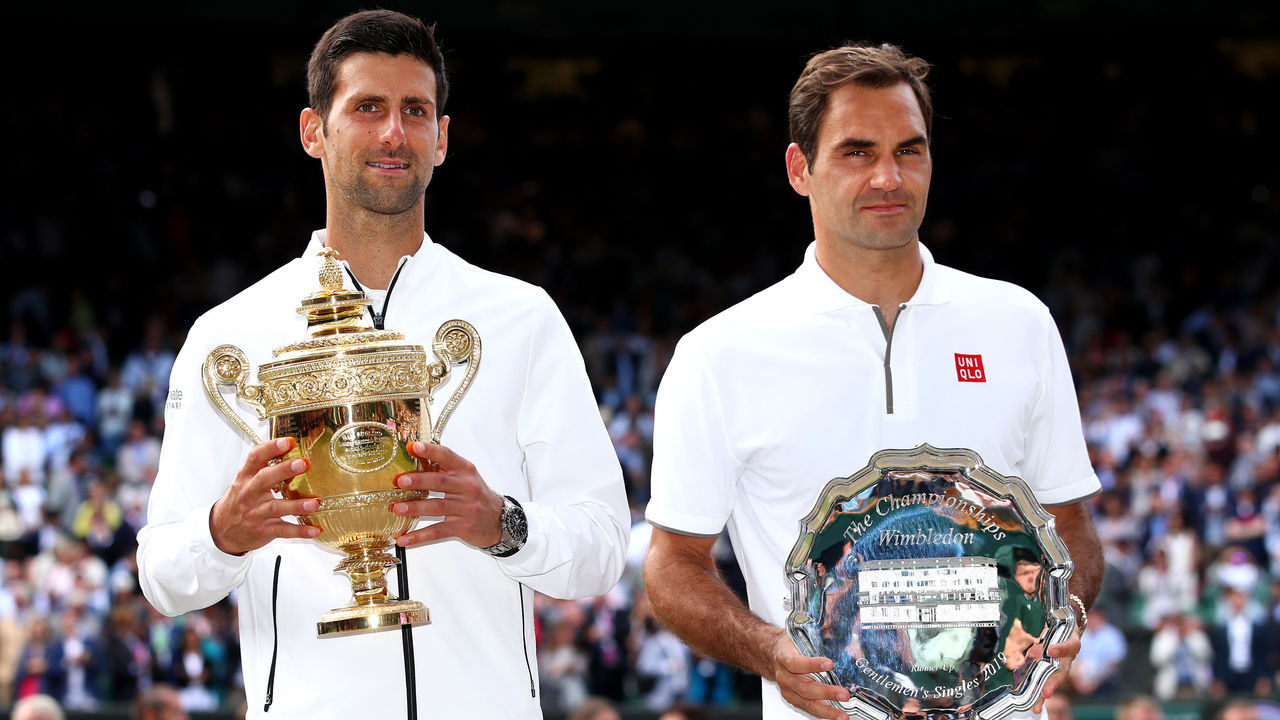 Federer admitted his Wimbledon loss to Djokovic hurt and that it was an "opportunity missed." Do these emotions ever subside or will it have a lingering effect on him?
JB: Roger is one of the best I've ever seen at having a short memory and putting it behind him. That one, for him to even admit that it kind of broke him a bit, you know how devastating that was. … Him and (Pete) Sampras are the two best I've ever seen with finishing a match - win or lose - and being done with it and worrying about the next one.
JC: I don't think that we'll really know unless he gets back to a situation where he's serving for another Slam at 40-15 and we'll see how he reacts. We'll see if he's loose or if he's tight. But I think it's hard to tell in general afterward how that loss may have affected him or not affected him.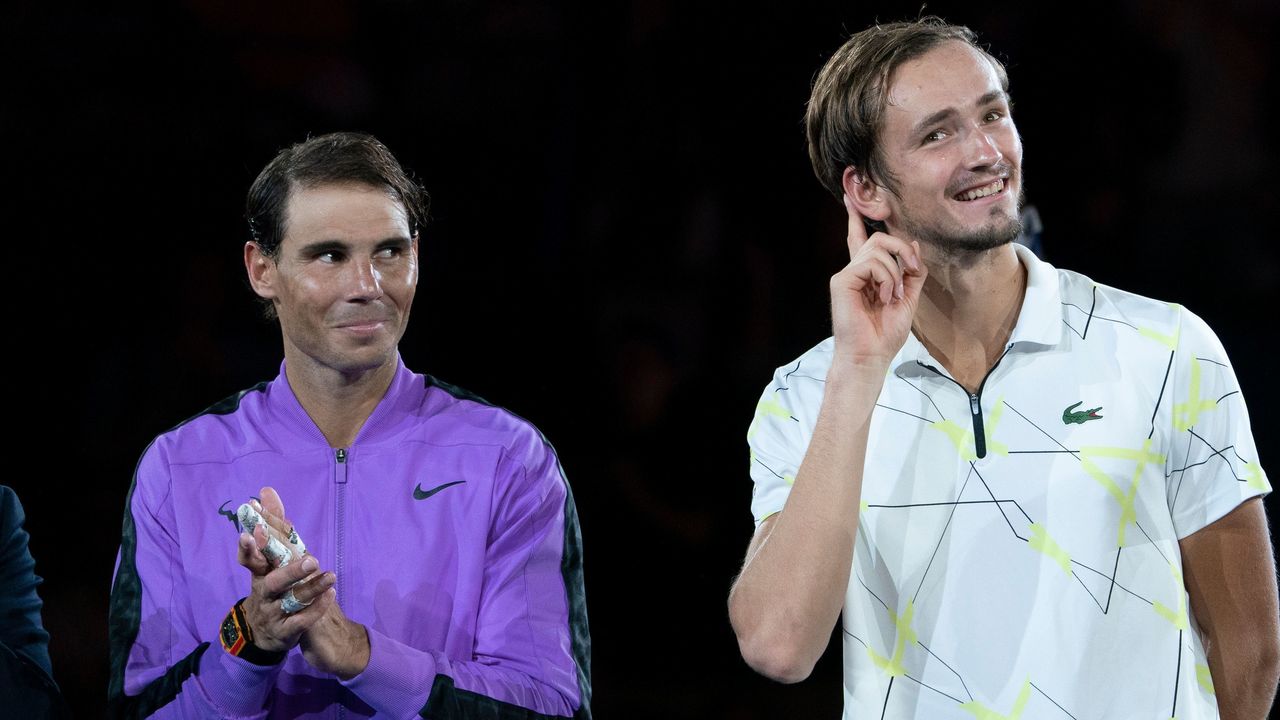 Daniil Medvedev is currently the hottest player on the ATP Tour and nearly rode that momentum to a maiden Grand Slam title at the US Open. Is he the best bet to challenge the Big Three?
AR: (Medvedev) plays kind of ugly but he's effective. People tend to associate an attractive style to watch with potential, and I don't think that's always the case; I think it gets overblown. … All the other younger guys that were talked about ahead of him, he just kind of cruised past them in the last six months.
I also like the fact that he went on to win his first tournament afterward. That shows something. (When) you're in five straight finals, that means you have it every day. You don't rely on it. (Nick) Kyrgios likes to win one and then take the next month off. It seems like (Medvedev) doesn't tick that way. That should serve him well. Is he as talented as the Big Three? I don't know. But is he going to have to be for the rest of his career? I don't think he will.
JB: Sascha Zverev has had so much (early) success, but then he's faltered a bit at the Grand Slams. So we'll see if he's ever able to break through. People talk about this year being a slump for him and he's still in the Race (to London). So it's not like that's much of a slump. … It's tough to say (who's next).
The same thing happened when Sampras and (Andre) Agassi were looking to retire. Who's going to step up? And then obviously Roger and Rafa stepped up. So there'll be someone that's gonna take their place. It's just a matter of when, especially because Novak and Rafa seem to be hanging on for maybe a few more years.
These interviews have been edited and condensed for length and clarity.