A familiar name is missing at this week's WTA Finals in Shenzhen, China.
Serena Williams did not qualify for the year-end championship tournament, edged out after Belinda Bencic's title run at the Kremlin Cup in Moscow propelled her past the legendary American for the eighth and final spot.
In a way, Williams' absence from the prestigious event sums up her last couple of years - specifically at the majors: She was in a favorable position, only to come up short.
Williams was the oddsmakers' choice as she headed into the 2019 US Open on a quest to claim a record-tying 24th Grand Slam singles title. For most of the tournament, she looked poised to succeed, dropping just one set as she stormed through to the championship match. But history evaded her yet again when she lost her fourth straight Grand Slam final - a 6-3, 7-5 decision to 19-year-old Bianca Andreescu.
It was Williams' 47th appearance in a major final - 33rd in singles - while the Canadian teen had never before reached one at the pro level. But it was Williams who made more mistakes than her young adversary, uncharacteristically tallying 33 unforced errors and eight double-faults.
Former world No. 1 Andy Roddick played in five Grand Slam finals himself, winning his lone major title at the 2003 US Open. That victory never made it any easier for him to deal with nerves on the sport's biggest stage, and he's sure Williams feels something similar each time she attempts to tie the record - and win her first major in nearly three years.
"No one's immortal, no matter how many times you've done it," Roddick said at a recent appearance with other retired tennis greats in Toronto. "We're talking about a person who's probably the most dominant all time in Slam finals saying, 'Well, she's a little nervous in Grand Slam finals' ... there's nothing given based on history."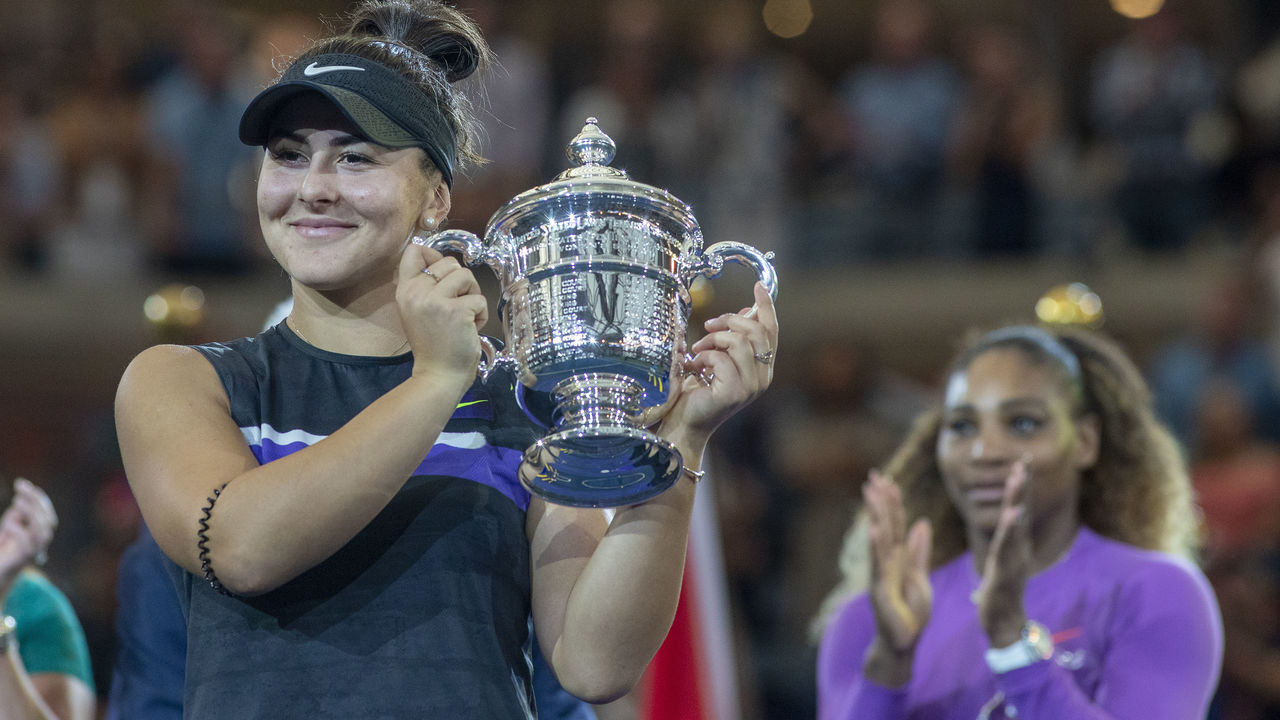 Few people have had a better view of Williams' recent shortcomings than Jim Courier. The four-time Grand Slam champion has remained close to the game after his Hall of Fame career, serving as the Australian Open's main commentator for the past 15 years and calling Williams' past two US Open final losses.
Courier watched Williams' play in those defeats drop compared to the form that got her into both matches. As was the case against Andreescu, Williams failed to find any sort of rhythm on her usually dominant serve against Naomi Osaka in the 2018 US Open final; she made only 55% of her first serves and committed six double-faults in a 6-2, 6-4 loss to the Japanese star.
In some ways, Courier believes, Williams has become a victim of her own success.
"It's been noticeable that she's been anxious, and it's understandable," Courier said. "I'm sure the reason that she's still playing is to win those (major finals) so she can be the all-time leader in Grand Slam titles. I think it's totally natural that she would be nervous.
"It would be almost superhuman for her to play relaxed and normal, but we expect her to be superhuman because she almost is. So that's the thing. She has such a high bar of expectations for herself and so does everyone else because of what she's achieving."
While Williams' nerves have been her downfall of late, former world No. 4 James Blake believes there are other factors beyond her control contributing to a growing majors drought.
"She's obviously not quite the same physically at 38 as she was at 24 or 25, but the (championship) mentality is still there, which is possibly getting her to be an overachiever," Blake said. "I mean I think it always has. She's getting so much out of her physical abilities, but now there's so many other players - the Andreescus, (Simona) Haleps, (Garbine) Muguruzas - that have plenty of talent as well.
"So if they get to a finals, there's a good chance they're (already) playing really well at that point and they've been able to overtake her. … Andreescu, Halep, and Osaka played unbelievable tennis to beat her, but it's just that there are (more) players that can play at that level now. Ten years ago - when she was even more dominant - no one even had a chance to get close to her."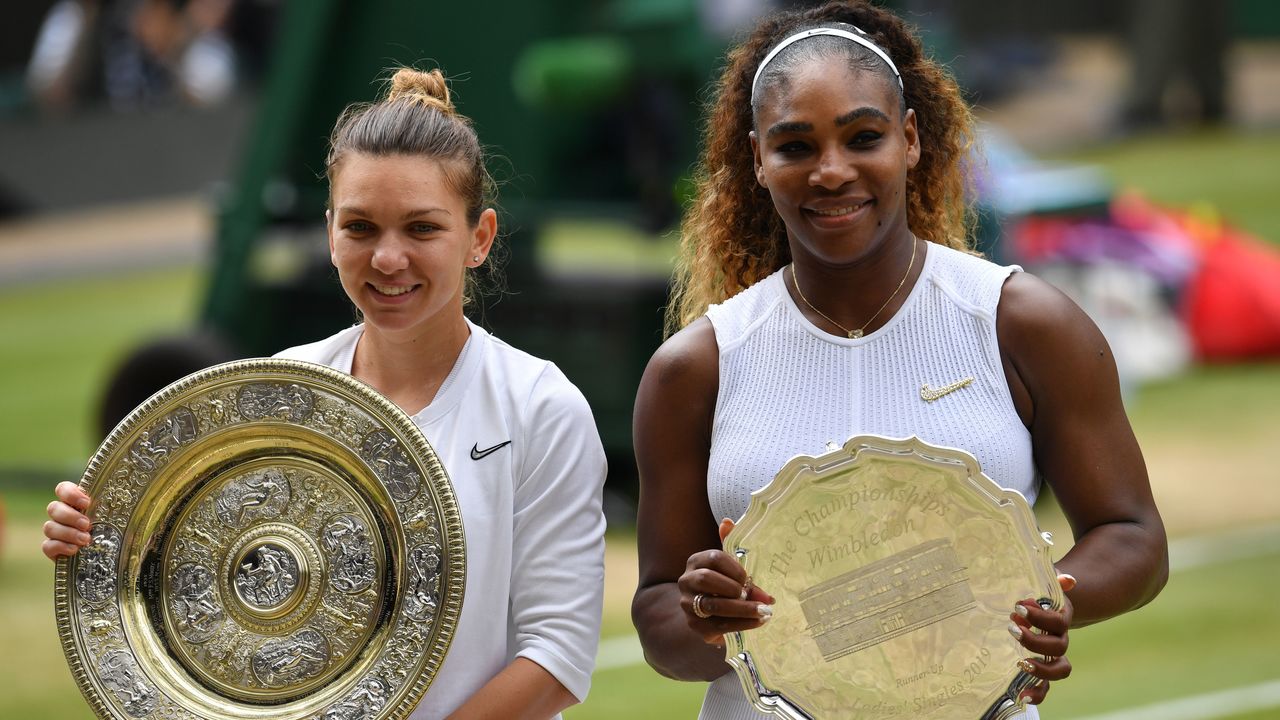 Williams described her play against Andreescu as "inexcusable," pondering post-match about finding a way to "show up in Grand Slam finals." If she hopes to finally get over the hump, the narrowing talent gap in the women's field will require her to show up with her absolute best.
The fact she continues to reach major finals proves there's no question Williams still has the game and desire to be a champion. But her biggest obstacle might ultimately be herself.
"I don't know if it's just that she wants to win one so badly after (her daughter) Olympia was born or that she is going for the all-time Slams record," Roddick said. "Whatever the reasons are, I think she really wants it, and I think there's probably such a thing as wanting it too badly."