Analyzing 10 sneaky signings you may have missed this summer
Plenty of cash has changed hands in the summer transfer window, with some of Europe's top clubs making huge investments to improve their squads. But there has been some shrewd business, too. Below, we examine 10 sneaky deals that could have a big impact now and in the future.
Andre Silva ➡️ RB Leipzig
Details: Reported €23M fee from Eintracht Frankfurt
It's hard to discreetly sign a center-forward; such is the high-profile nature of the position. But with much of the focus aimed at the likes of Harry Kane, Romelu Lukaku, and Erling Haaland, RB Leipzig quietly picked up Silva for an eminently reasonable fee in June.
After a nightmarish - and short - spell at AC Milan and a quick stint at Sevilla, the Portuguese forward found his groove in the Bundesliga with Eintracht Frankfurt, scoring 28 Bundesliga goals last season. That total was good for second in the league behind only Robert Lewandowski. Silva, 25, is already off the mark this season and should replace the production that disappeared when Timo Werner left for Chelsea; Marcel Sabitzer was Leipzig's top scorer last season with eight league goals, a figure Silva should easily eclipse this campaign.
In typically astute fashion, Leipzig also signed promising youngster Mohamed Simakan this summer. Some clubs just get it.
Emiliano Buendia ➡️ Aston Villa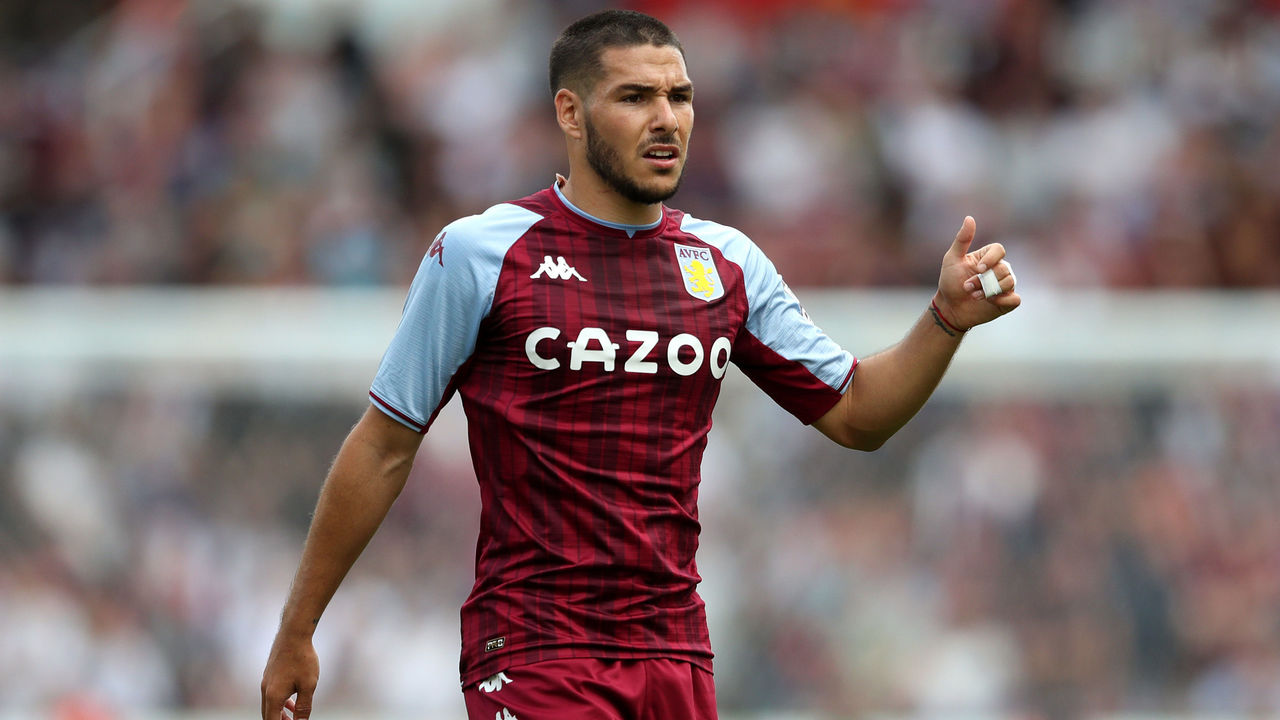 Details: Reported £33M fee from Norwich City
Replacing attacking focal point Jack Grealish was always going to be extremely difficult. Finding a like-for-like substitute for the new Manchester City star's skill set was, frankly, impossible. But Aston Villa did manage to nab one of English football's most skilled playmakers in Buendia, who's coming off a dominant season in the Championship with Norwich City. Yes, it was the second tier, but 15 goals and 16 assists in a single campaign is nothing to scoff at.
Different as he may be - the Argentine is an elite passer who looks to pick out teammates rather than dribble past defenders - Buendia was one of the few players available in his price range who could offset Grealish's departure. Beating the likes of Arsenal to his signature was a nice bonus for Villa, too.
Mike Maignan ➡️ AC Milan
Details: Reported €15M fee from Lille
When it became clear that AC Milan weren't going to meet the hefty salary demands of Gianluigi Donnarumma and notorious agent Mino Raiola, the search for a new netminder picked up steam. It didn't take long for that hunt to bear fruit.
Milan reached an agreement to sign Maignan before the transfer window officially opened in Italy, pouncing quickly to acquire the netminder who so brilliantly backstopped Lille to the Ligue 1 title last season. At 26 years old, the Frenchman is experienced enough not to let the pressure of replacing Donnarumma bother him and young enough to develop further at the club. An excellent shot-stopper who provides a reassuring presence between the sticks, Maignan should be a hit in Milan.
Marc Guehi ➡️ Crystal Palace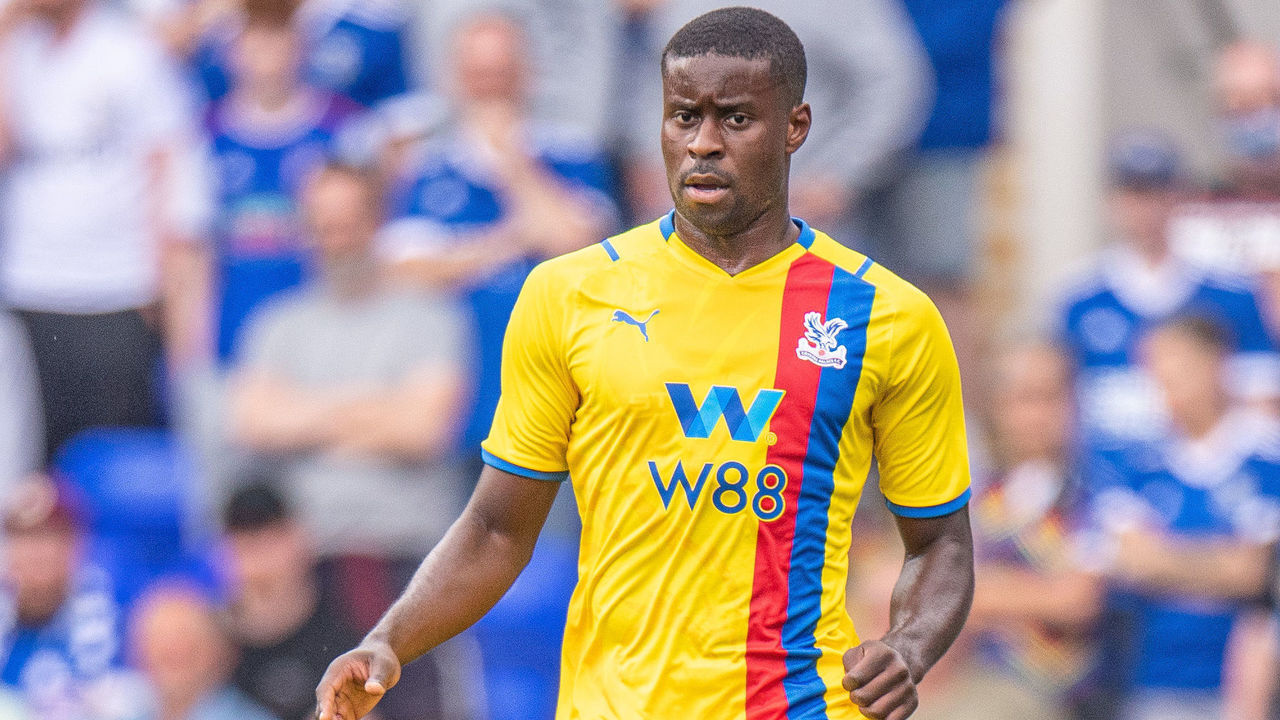 Details: Reported £20M fee from Chelsea
After honing his craft at Swansea City, Guehi was ready to make the leap to the Premier League. All he needed was a real opportunity. That chance was unlikely to arrive at Chelsea; despite already boasting an impressive core of defenders, the Blues continue to seek reinforcements in the transfer window. Instead of becoming the latest member of the club's vaunted loan army, the 21-year-old Guehi now finds himself leading Crystal Palace's backline.
The Eagles deserve credit here. Identifying this sort of opportunity in the transfer market is what separates well-run clubs from those that spend frivolously and land in financial trouble. Guehi's career path should eventually lead him to bigger places than Selhurst Park. But he should be a stalwart in the coming years, and a future sale could net the club a healthy profit. Any way you slice it, it's a win.
Juan Musso ➡️ Atalanta
Details: Reported €20M fee from Udinese
Atalanta have hit dizzying heights and won widespread acclaim in recent seasons, despite relying on netminders who are mediocre at best and detrimental at worst. Playing a high-octane, aggressive style tends to leave the defense and, by extension, the goalkeeper exposed at times; the Italian duo of Pierluigi Gollini and Marco Sportiello was simply not good enough to make up for that.
Enter Musso, who arrives after rising to prominence at Udinese. The Argentine had been linked with Inter Milan in recent years, but instead, it was Serie A's other "Nerazzurri" who landed the 27-year-old - immediately improving an obvious area of need. Add young defender Matteo Lovato to the mix, and Atalanta's outstanding scouting department keeps getting the job done.
Ryan Bertrand ➡️ Leicester City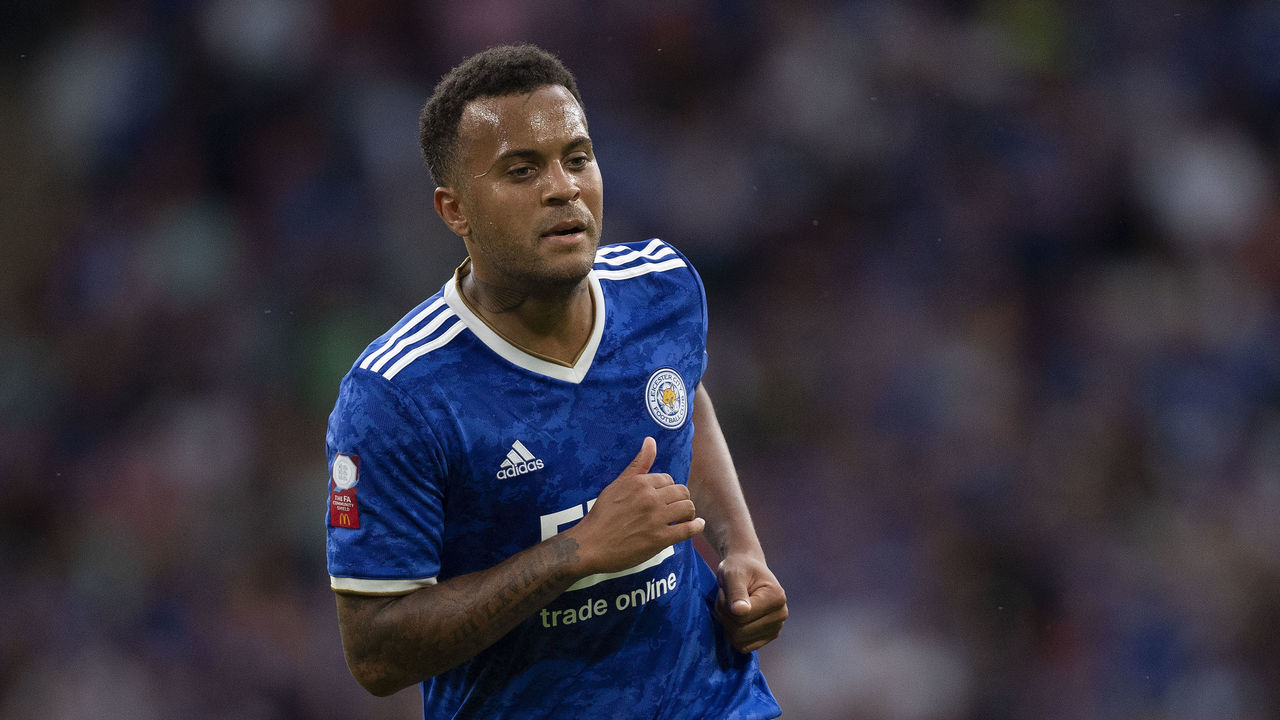 Details: Free transfer from Southampton
With more players exercising their right to run down their contracts and fetch better terms on the open market, mining the free-agent pool has become a critical part of squad-building in Europe. And while no free transfer will ever match the fanfare of this summer's Lionel Messi move - obviously - there's plenty of value to be found in the Bosman space. Bertrand is a perfect example.
After seven stellar seasons and 240 appearances with Southampton, the left-back should add a veteran presence at Leicester City and help blossoming talent Luke Thomas continue his development at the position. The Foxes have faltered at the final hurdle in recent bids to qualify for the Champions League, and adding this type of squad depth should - in theory - help prevent another late-season tailspin.
Yusuf Demir ➡️ Barcelona
Details: Loan from Rapid Vienna with €10M purchase option
Barcelona doing something right in the transfer market? What a time to be alive. Dubbed the "Austrian Messi," teen sensation Demir was expected to spend this season with Barca's B team before joining the senior squad on a permanent basis next year. But the 18-year-old impressed manager Ronald Koeman in the preseason and found himself among the substitutes for the La Liga opener against Real Sociedad.
A versatile attacker who can operate in multiple positions across the front line, Demir looks most comfortable playing on the right wing, where he can drop the shoulder and cut inside onto his crafty left foot. Sound familiar? Comparisons to Messi are obviously farfetched - and unfair to Demir. But the early signs are promising and should give Barcelona fans some reason for long-term optimism after a soul-crushing summer.
Nicolas Gonzalez ➡️ Fiorentina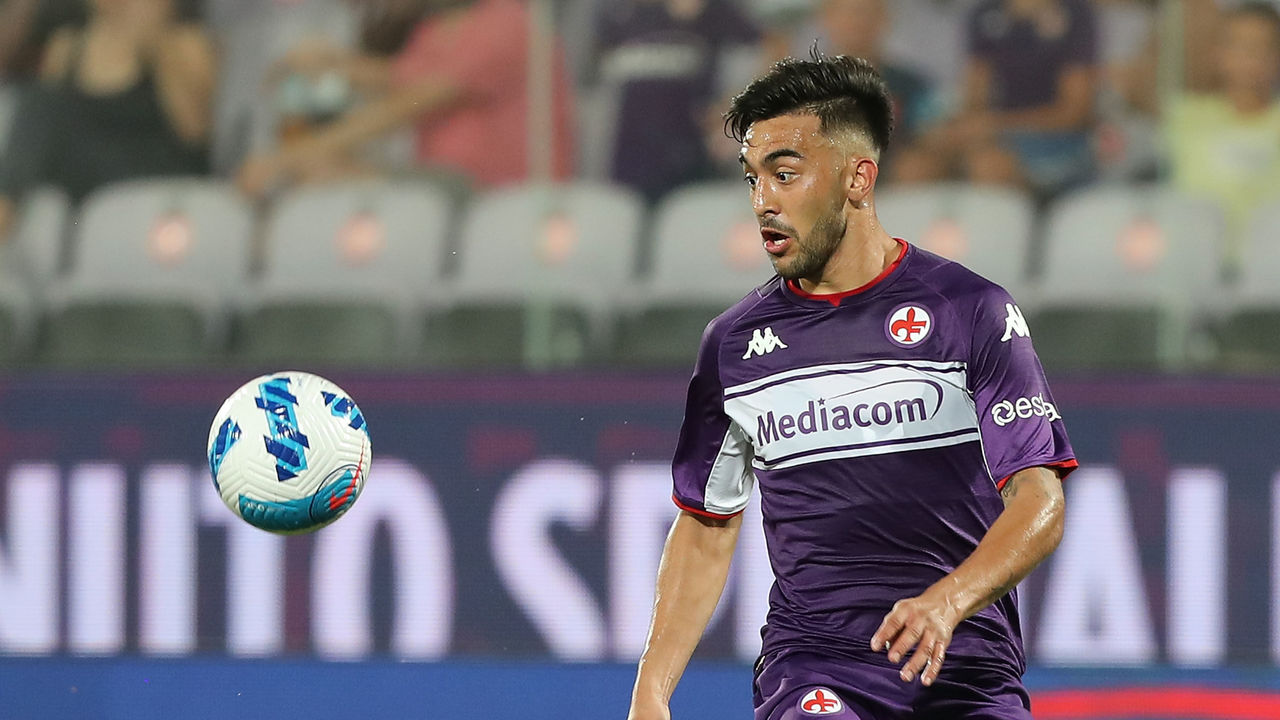 Details: Reported €27M fee from Stuttgart
After finishing no higher than 10th - and as low as 16th - over the past three seasons, Fiorentina badly needed something to get excited about heading into the new campaign. They found it in the form of Gonzalez. The Argentine forward should add pace, trickery, and scoring ability to a team that relied far too heavily on young striker Dusan Vlahovic last season. In an ideal world, La Viola will retain the Serbian and allow Gonzalez to act as the primary setup man, but the 23-year-old can operate as the primary scoring threat should Vlahovic move on in the next week.
Assuming he stays fit and avoids hamstring issues - something he's struggled with thus far in his career - Gonzalez has the potential to be an absolute nightmare for opposing full-backs all season long.
Denzel Dumfries ➡️ Inter Milan
Details: Reported €15M fee from PSV Eindhoven
Inter Milan's transfer window has largely been a disaster, with cash-strapped owner Suning facilitating deals that saw Romelu Lukaku, the club's best player, and the electrifying Achraf Hakimi both depart; Antonio Conte, the architect of Inter's first Scudetto triumph in over a decade, left the club in anticipation of the cost-cutting measures, too. But it's not all doom and gloom at the San Siro.
The titleholders opened the new season with a dominant 4-0 hammering of Genoa, with summer arrivals Edin Dzeko and Hakan Calhanoglu each scoring once and recording an assist. But it's another signing whose progress may be the most interesting to track. Dumfries, who came off the bench on the weekend, should slot directly into the right wing-back role vacated by Hakimi. If new manager Simone Inzaghi's usage of Manuel Lazzari at Lazio is any indication, the Euro 2020 standout should be a focal point of Inter's attack, flying forward down the flank and frequently seeing the ball.
Kaio Jorge ➡️ Juventus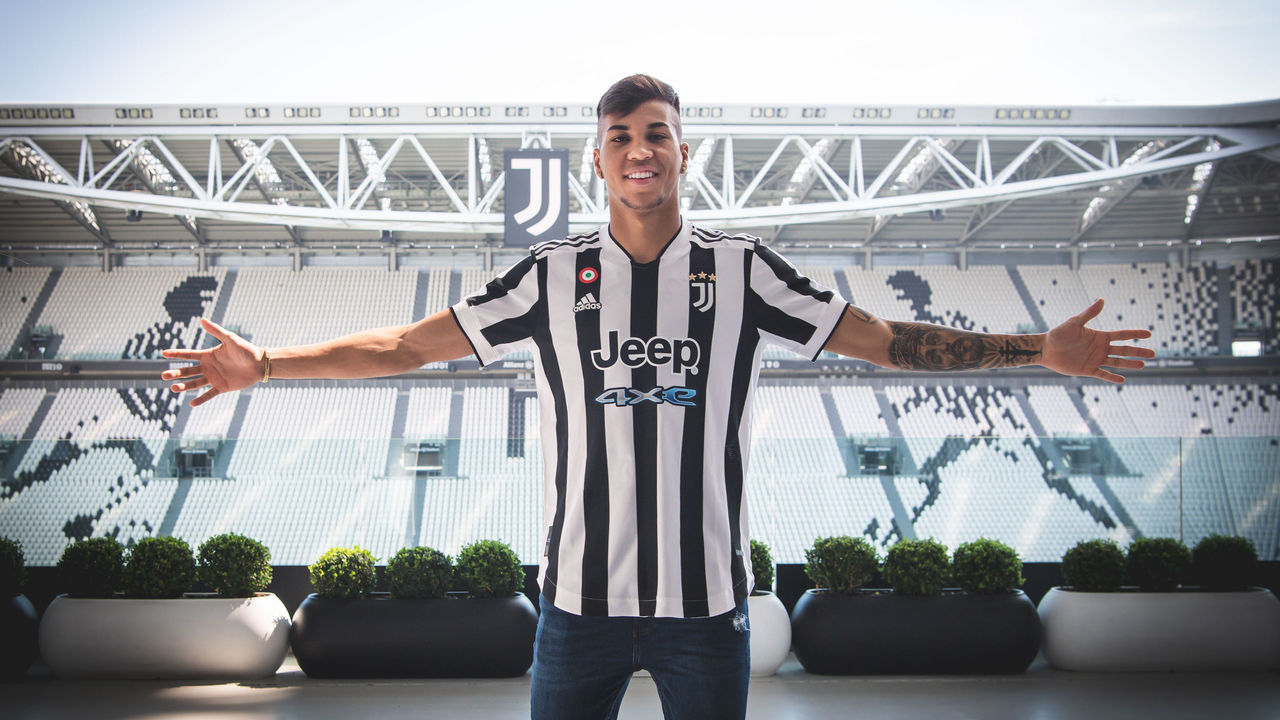 Details: Reported €3M fee from Santos
Any time a club can beat its rivals to a sought-after Brazilian teenager - and pay a minimal fee in the process - it's worth taking notice. Juventus did exactly that by acquiring Jorge, the 19-year-old striker who turned heads while coming through the famed pipeline at Santos. There's no guarantee he'll reach the heights of high-profile predecessors who made the same switch from the storied Brazilian club to Europe, but the prospect alone is tantalizing.
Juventus' pursuit of Manuel Locatelli dominated their transfer window; the deal, eventually successful, took ages to complete. Fruitful as that signing may ultimately prove, don't sleep on Jorge, who will have time to acclimate and grow in Turin playing behind some elite attacking talent. The Brazilian is one to watch for the future.
Honorable mentions: Mitchel Bakker (Paris Saint-Germain to Bayer Leverkusen), Leonardo Balerdi (Borussia Dortmund to Marseille), Gianluca Busio (Sporting Kansas City to Venezia)
Comments
✕
Analyzing 10 sneaky signings you may have missed this summer
  Got something to say? Leave a comment below!