NHL coaching hot seat: Who's under the most pressure entering 2022-23?
Jeff Vinnick / National Hockey League / Getty
If we've learned anything over the past couple of years, no NHL coach is 100 percent safe. Take Barry Trotz, for example - his job seemed as secure as anyone's after back-to-back conference final trips, but he got canned after failing to make the playoffs last season.
In fact, a staggering 10 coaches were hired this offseason, and 19 of the league's 32 bench bosses have yet to lead their teams for two full seasons. Turnover is inevitable in this results-driven league.
However, the following five head coaches, in particular, should be feeling the heat more than the rest.
Sheldon Keefe, Maple Leafs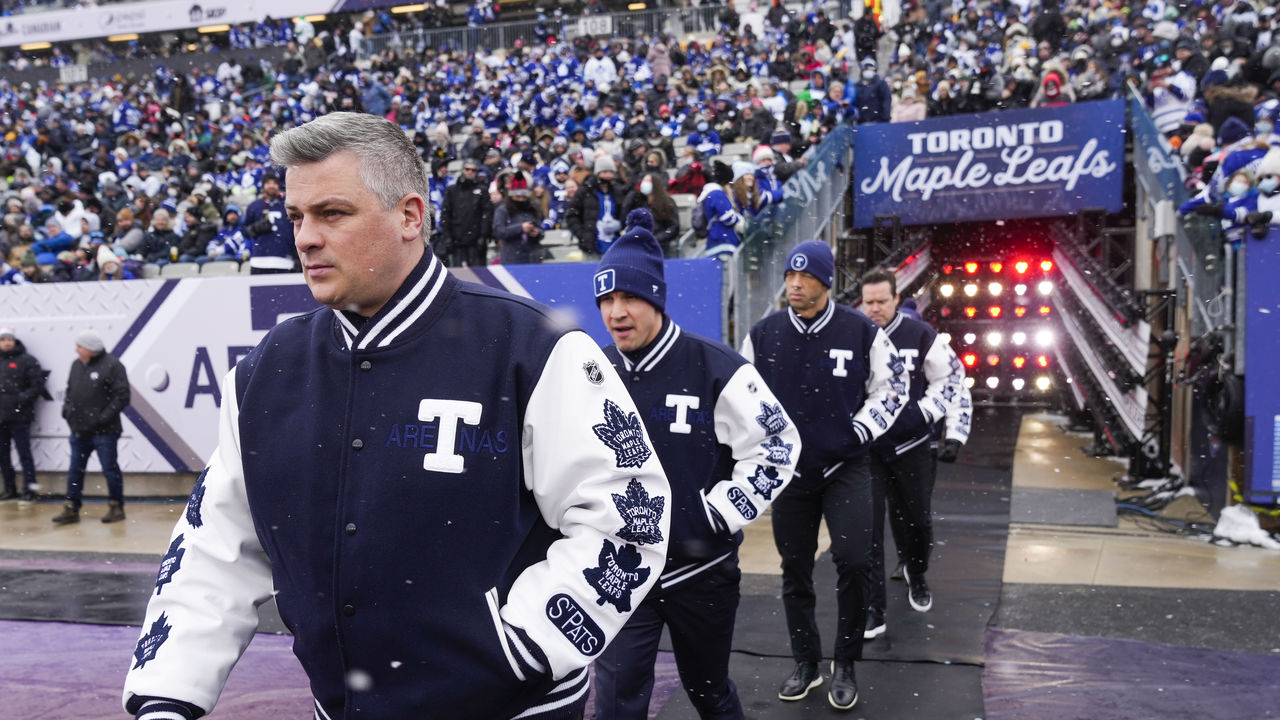 Hired: Nov. 20, 2019
The chances of Keefe being the first coach fired this season are minuscule. After all, the Leafs have set franchise records for points percentage in each of the last two campaigns. Stumbling out of the gate and losing his job during the season seems unlikely with how talented the roster is, and Keefe is general manager Kyle Dubas' guy. Something would have to go catastrophically wrong for Dubas to get fired before the playoffs conclude, and in a contract year, he's probably willing to sink or swim with his preferred head coach.
The pressure on Keefe - and Dubas, for that matter - is entirely based on how the Leafs perform in the postseason. Another first-round exit would mark the fourth-consecutive under Keefe, fifth-straight under Dubas, and seventh in a row for the franchise overall.
It's quite simple: If Toronto wins a round, Keefe and Dubas are likely safe. If the Leafs fail yet again, they'll have no choice but to make changes this time.
Hot-seat-o-meter: 🔥🔥🔥🔥 (out of five)
D.J. Smith, Senators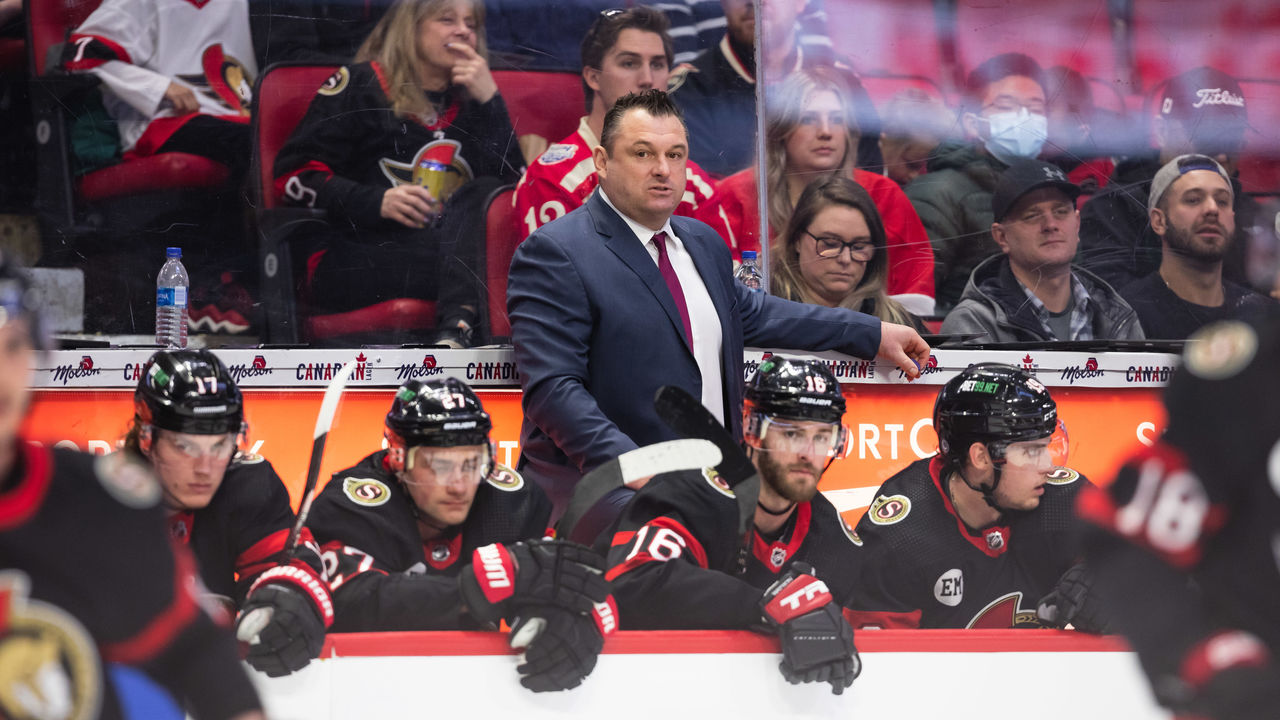 Hired: May 23, 2019
Smith has overseen three rebuilding seasons in Canada's capital, but now, there are expectations. The Senators were one of the busiest teams in the league this past offseason, acquiring forwards Alex DeBrincat and Claude Giroux and goaltender Cam Talbot to support their young core and get over the hump.
It's not an easy step, though - especially in the vaunted Atlantic Division. Ottawa still has significant question marks on the blue line and in net, too. And based on the Sens' underlying numbers, they've failed to show progress or that they have a promising structure in place.
| Season | 5v5 xGF% | League rank |
| --- | --- | --- |
| 2019-20 | 49.5% | 18th |
| 2020-21 | 48.1% | 21st |
| 2021-22 | 46.9% | 25th |
Ottawa's goal is to make the playoffs this season - or at the very least, play meaningful games down the stretch. If the Sens get off to another bad start like they did a year ago (4-15-1 after 20 games), it will certainly cost Smith his job.
Hot-seat-o-meter: 🔥🔥🔥🔥🔥
Lindy Ruff, Devils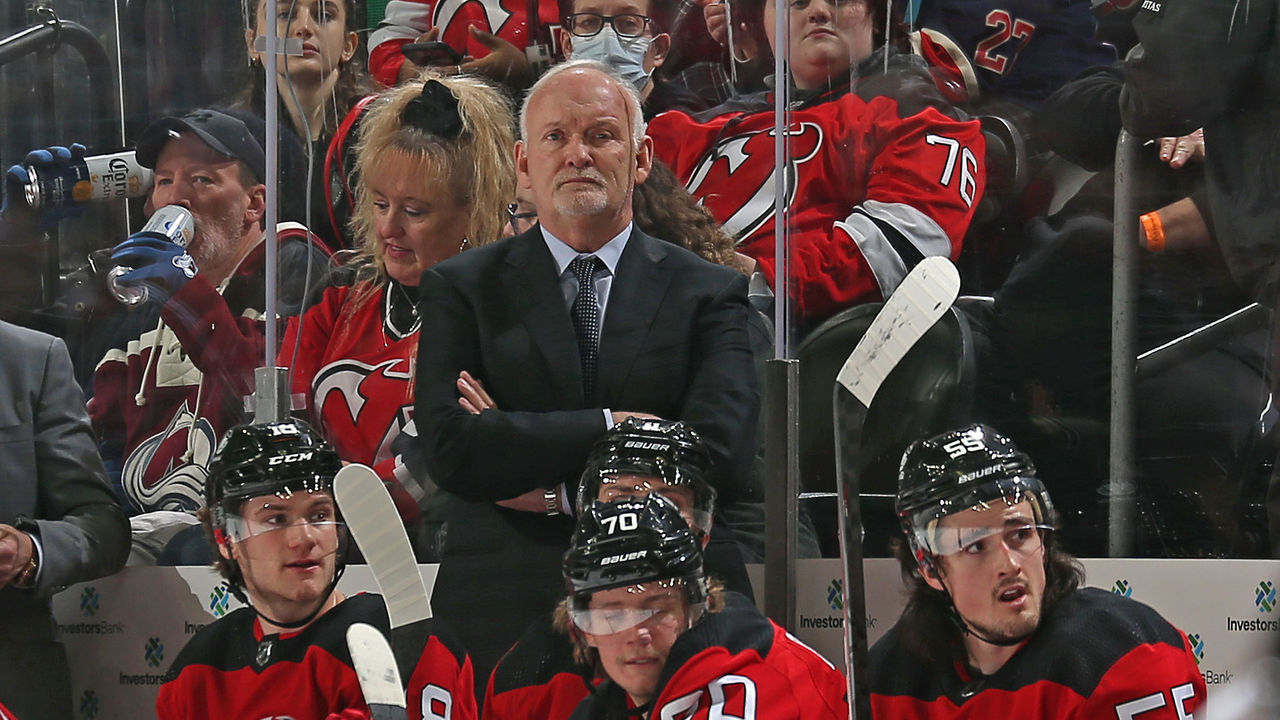 Hired: July 9, 2020
Ruff is in a similar position as Smith - he's overseen two rebuilding seasons without much success in the win column. But with Jack Hughes, Nico Hischier, and the young core another year older, Dougie Hamilton in the fold for another campaign, and Ondrej Palat, John Marino, and Vitek Vanecek added this offseason, the team expects to, at the very least, contend for the playoffs.
The Devils did progress last year, finishing 13th in the league with a 51.5 xGF%, but goaltending proved to be their Achilles heel, ranking 31st with an abysmal team save percentage of .881. Vanecek isn't exactly a proven commodity in net, but New Jersey is banking on him and MacKenzie Blackwood to hold down the crease.
There's a direct correlation between save percentage and coaching security. If the Devils get some saves this year, Ruff could be a dark horse Jack Adams candidate. If they don't, he may be unemployed by American Thanksgiving.
Hot-seat-o-meter: 🔥🔥🔥🔥🔥
Dallas Eakins, Ducks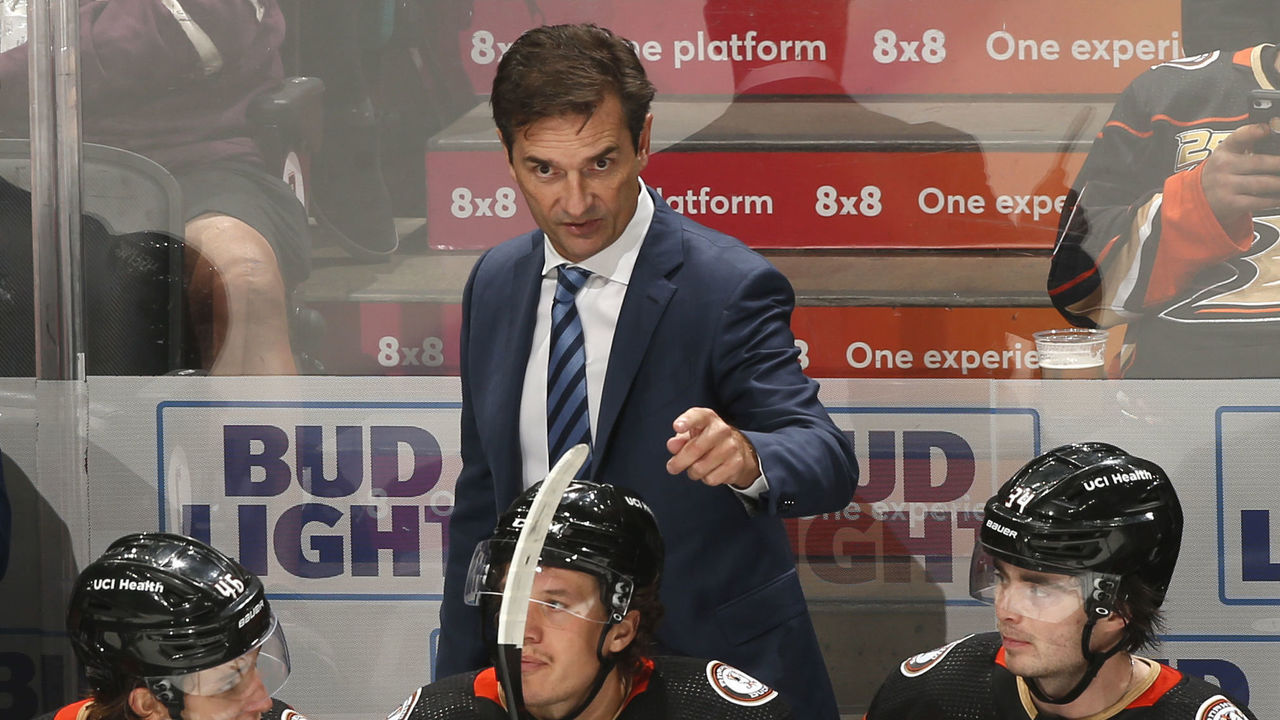 Hired: June 17, 2019
There isn't a lot of pressure on the Ducks, despite the offseason signings of Ryan Strome, Frank Vatrano, and John Klingberg. Nobody expects them to make much noise, even in the weak Pacific Division.
But still, Eakins is set to enter his fourth season on the job and is, amazingly, the eighth-longest tenured coach in the NHL. Eventually, he'll have to produce results - or progress, at least.
The Ducks got off to a great start last season, going 17-9-5 through their first 32 games, but they went 14-28-9 in their final 51 contests.
A midseason firing seems unlikely given the lack of expectations, but if Anaheim plays how it did in the second half of last campaign for the majority of 2022-23, Eakins will likely be gone at the end of the season.
Hot-seat-o-meter: 🔥🔥
John Hynes, Predators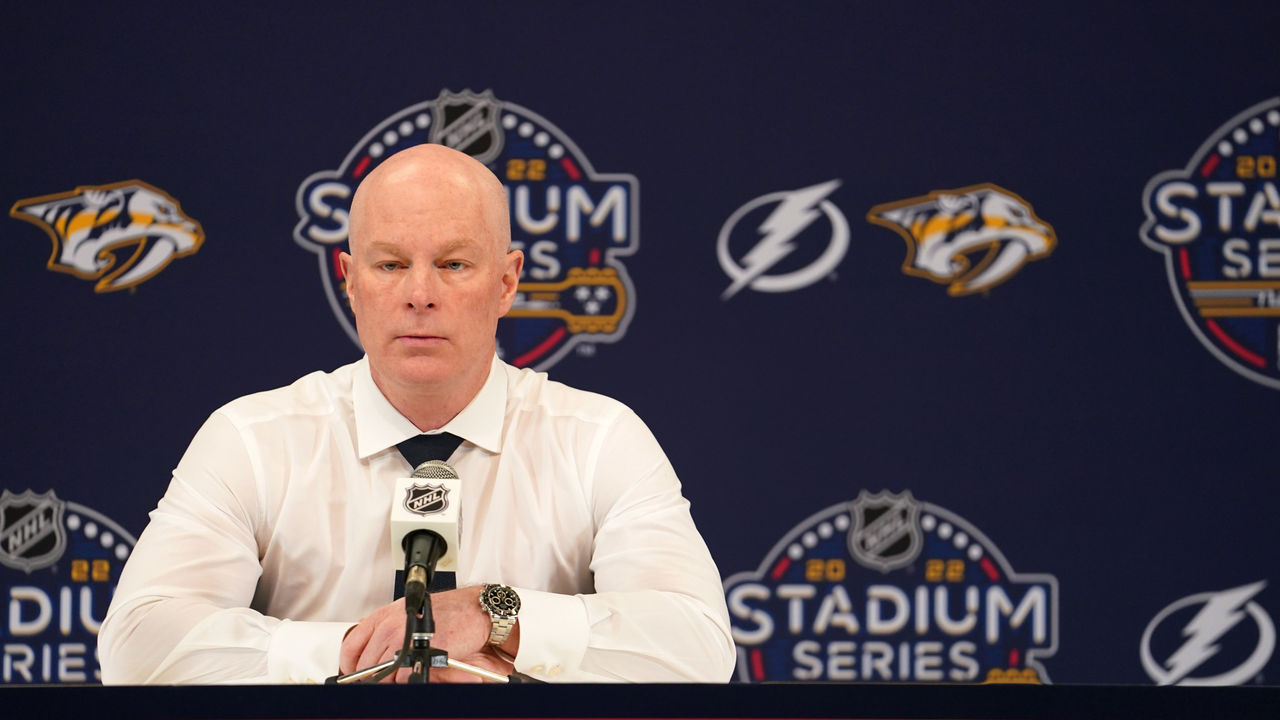 Hired: Jan. 7, 2020
By all accounts, Hynes has done a terrific job leading the Preds: They've made the playoffs in each of his three years at the helm and improved their points percentage every season. Unfortunately, they've also been bounced in the first round each year. Nashville gets a pass for 2022, though, as the team went up against the eventual Stanley Cup champion Colorado Avalanche without star goaltender Juuse Saros.
But expectations will be higher this season since the club didn't lose anyone of significance and added Nino Niederreiter and Ryan McDonagh.
The roster also isn't getting any younger. Roman Josi, Matt Duchene, Mikael Granlund, Ryan Johansen, Mattias Ekholm, Niederreiter, and McDonagh are all at least 30 years old, while Filip Forsberg (28) and Saros (27) aren't far behind, either. If the Predators are going to win with this core, the time is now.
Don't expect much patience from 72-year-old GM David Poile, who's been running the franchise for its entire existence. He's proven in the past that he's not afraid to make a midseason coaching change - he did in 2020 with Peter Laviolette, who was two years removed from a Presidents' Trophy and three removed from a Cup final appearance.
If the Preds - who are clearly in win-now mode - get off to a slow start, Hynes will be the one to take the fall.
Hot-seat-o-meter: 🔥🔥🔥
(Analytics source: Natural Stat Trick)