Expansion draft winners and losers: Driedger gets his chance, NHL fumbles
National Hockey League / Getty
With the 2021 Seattle Kraken expansion draft in the rearview mirror, we highlight the winners and losers from Wednesday's event.
Winners
Chris Driedger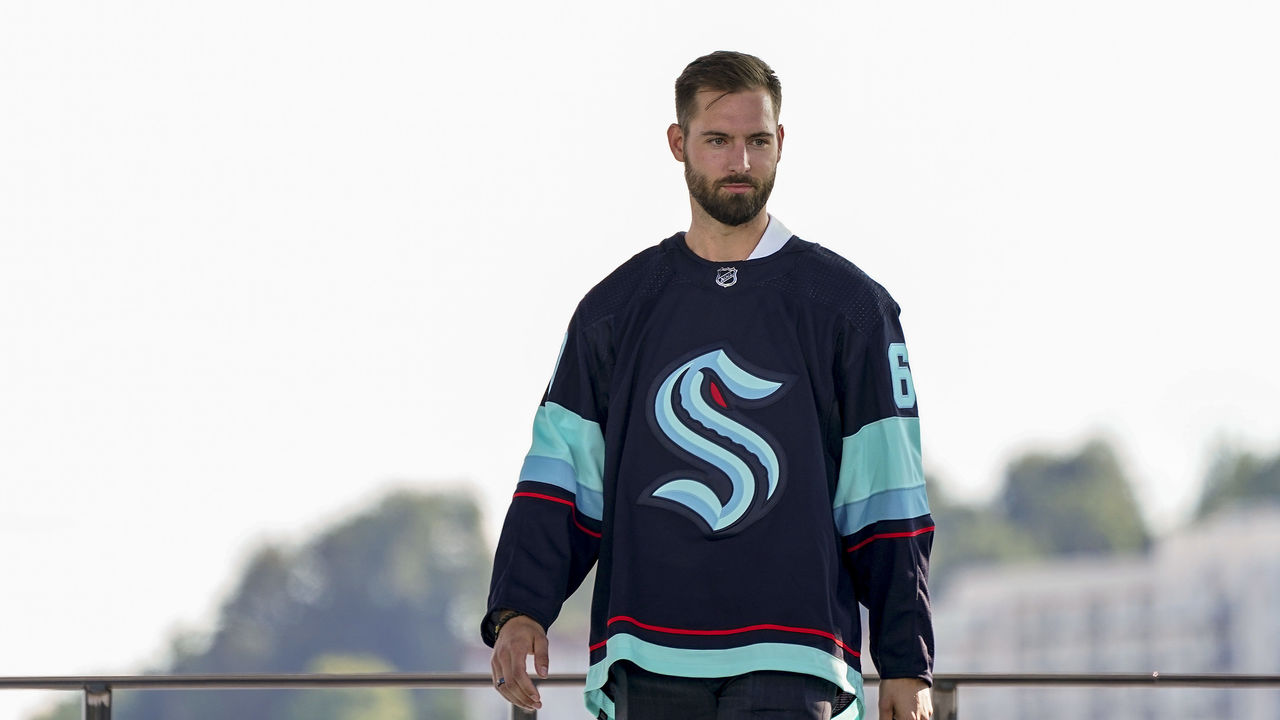 Two years ago, Driedger split his season between the ECHL and AHL. Now, he's locked into a three-year contract and gets to be the guy in net for an NHL team. Vitek Vanecek and Joey Daccord aren't major threats to the starting job.
Driedger could be poised for success thanks to the personnel around him. The Kraken's blue line projects to be the strength of the team and there's still room for more additions.
| LD | RD |
| --- | --- |
| Mark Giordano | Adam Larsson |
| Vince Dunn | Jamie Oleksiak |
| Carson Soucy | Jeremy Lauzon |
| Haydn Fleury | |
Additionally, head coach Dave Hakstol is a defensive-minded bench boss who will try to put his netminder in a position to succeed - especially since the team will need to win low-scoring games due to a lack of firepower up front.
Driedger's NHL sample size is small, but in 41 games, he's posted a .926 save percentage and a 2.18 goals-against average. At 27 years old, he could conceivably cash in on another contract down the road if he performs well.
Rebuilding teams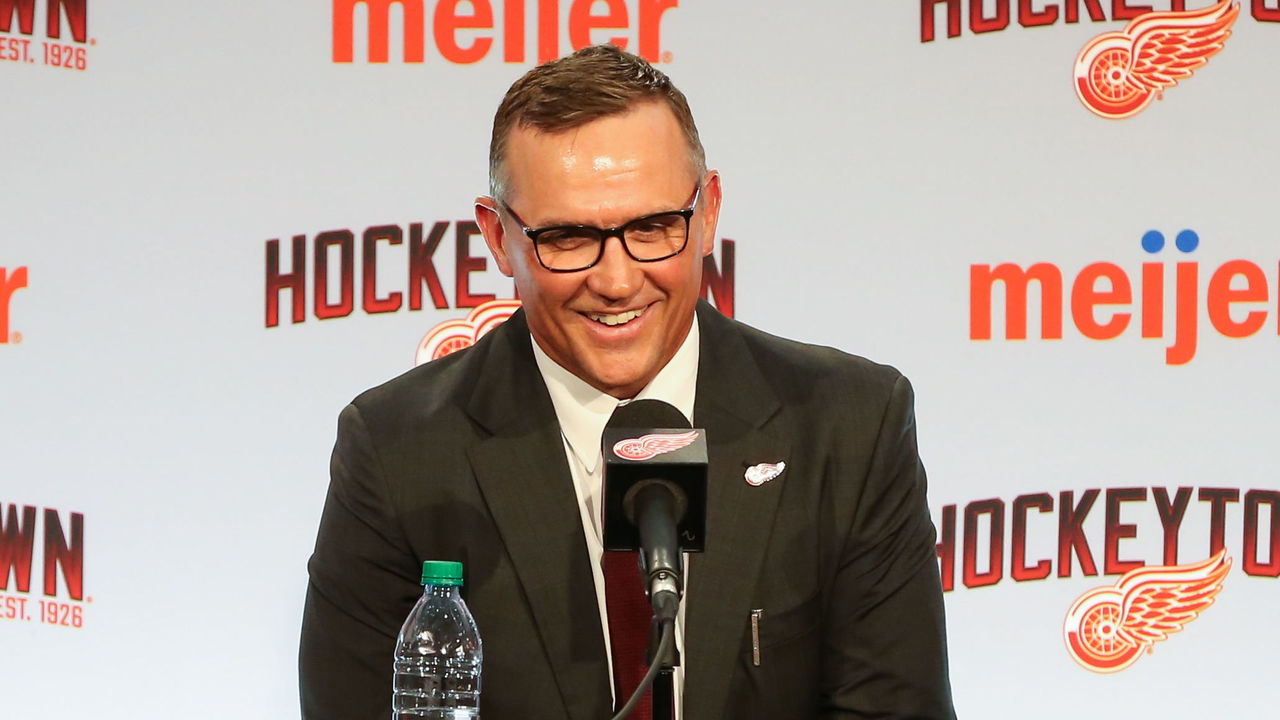 There are very few instances when we can consider teams like the Anaheim Ducks, Buffalo Sabres, Detroit Red Wings, New Jersey Devils, and Ottawa Senators as winners, but here we are.
Every organization has to rebuild at some point, and it's ideal if the timing lines up with an expansion draft. These teams didn't lose anything of substance and weren't desperate to get a contract off the books.
Losers
Kraken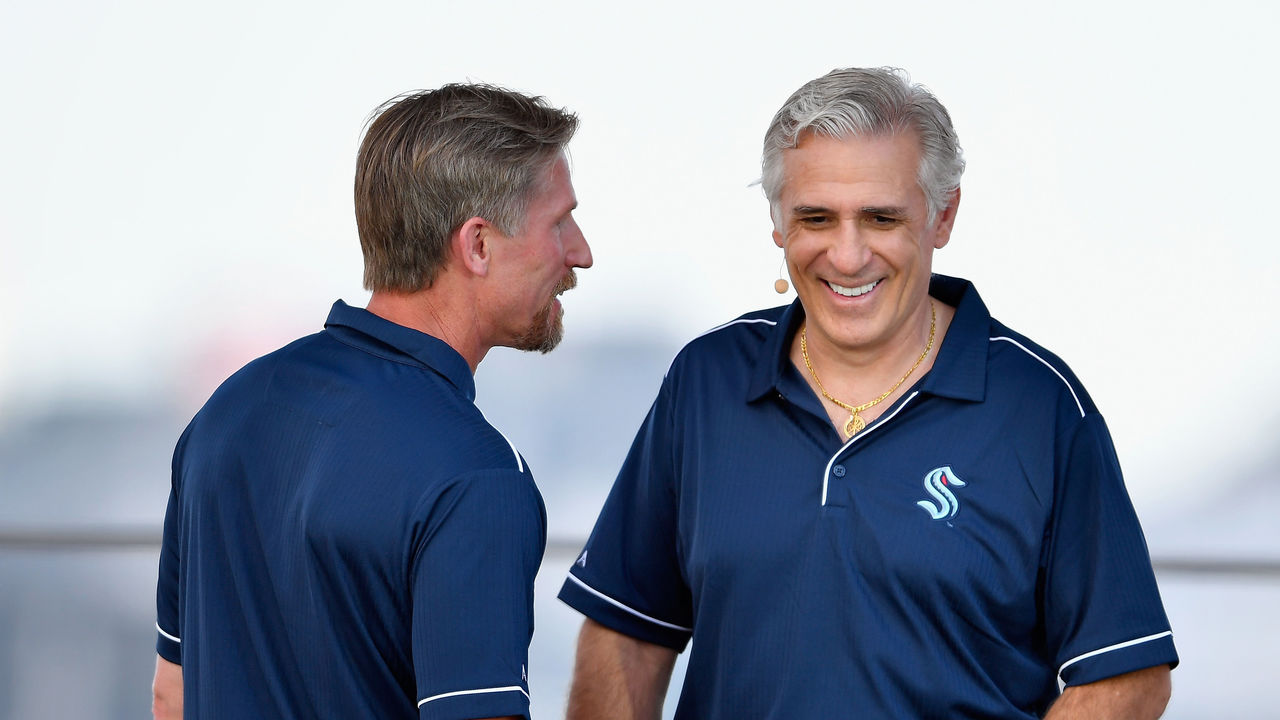 General manager Ron Francis took an interesting approach to the expansion draft. He passed on several proven players in exchange for ones with minimal experience. This isn't to say the Kraken should've taken Carey Price or Jakub Voracek, but James van Riemsdyk, Vladimir Tarasenko, and Max Domi would've made sense.
Francis' strategy gives the Kraken ample cap room (around $30 million) but leaves them with several roster holes up front. It might be too early to judge Francis until we see how he spends his remaining cap space this offseason, but it's hard to feel overly optimistic right now.
He also didn't swing any major side deals - that we know of. Trades helped the Vegas Golden Knights find instant success in 2017-18. George McPhee fleeced teams in a few instances, reeling in multiple players at a time and stockpiling draft picks so that he had the ammunition to make big trades down the road.
While GMs around the league may have learned their lessons, it's quite possible that Francis' asking prices could've been too high. Francis' undoing during his stint as Carolina Hurricanes general manager was his overly cautious approach, and based on this draft, it appears he hasn't changed his management style.
The league, the fans, ESPN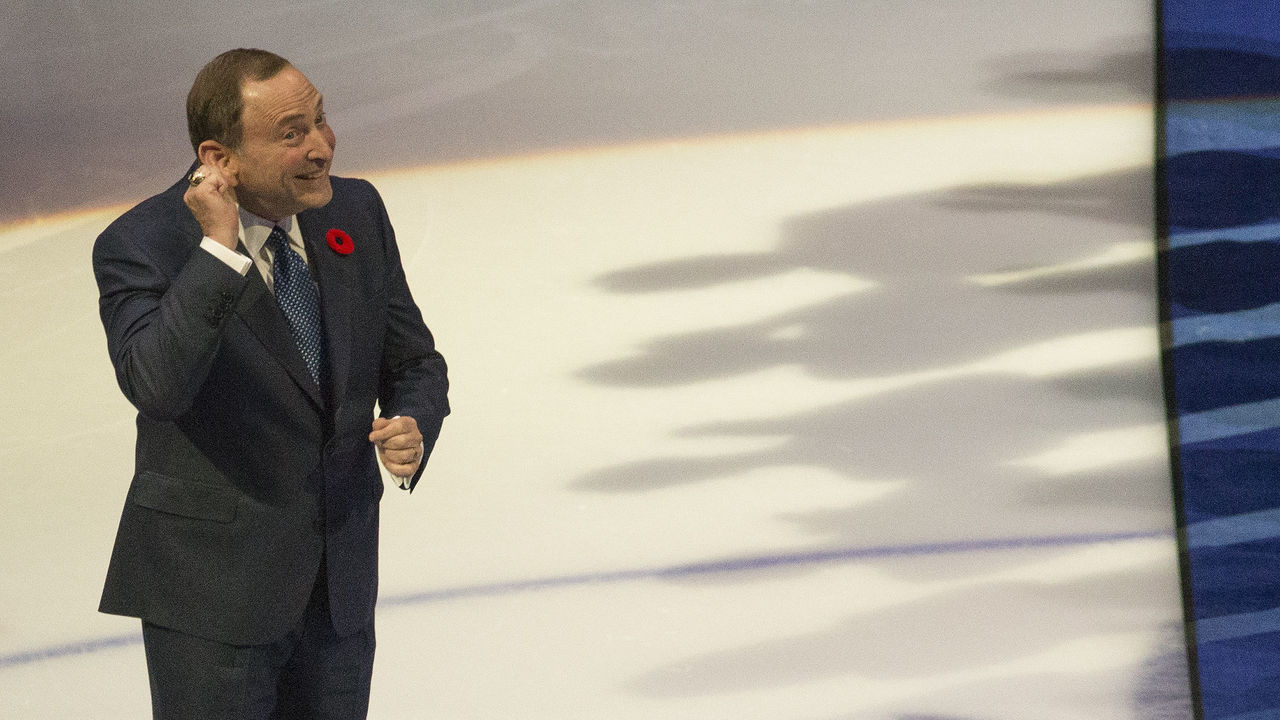 The NHL really fumbled this one.
The expansion draft was shaping up to be a compelling, must-watch event, but instead, all the drama was leaked on Twitter throughout Wednesday morning.
Of course, the reporters who broke the news were just doing their jobs and deserve no blame. But the league and the Kraken should've done a better job of keeping the selections under wraps. In hindsight, the 10-hour gap between Seattle's submission deadline and the official announcements was a horrible idea.
Fans obviously have a right to be upset, but nobody should be more livid than ESPN. The expansion draft was the network's first event since purchasing the primary package of the league's new U.S. TV rights deal, and the ratings were surely substantially lower than they would've been had the picks not been previously revealed.
Teams hoping to shed big contracts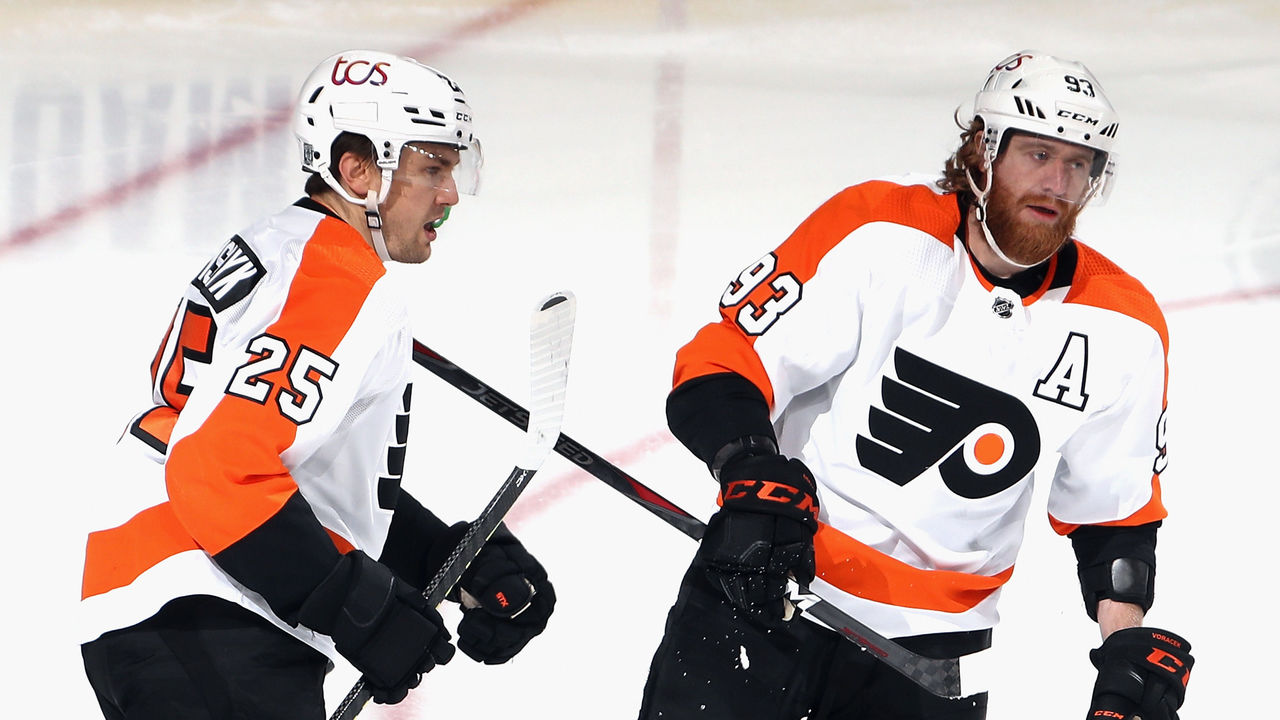 Numerous clubs cast some shiny bait out into the water, but the Kraken didn't bite.
The Philadelphia Flyers exposed both Van Riemsdyk and Voracek, likely expecting Seattle to take one and provide Philly with some cap space. The Kraken took the relatively unknown Carsen Twarynski instead.
It's no secret the St. Louis Blues are shopping Tarasenko. But the fact that the Kraken passed on him for free definitely diminishes his trade value, even if he's healthy after multiple shoulder surgeries. Seattle preferred to selected blue-liner Vince Dunn.
The Montreal Canadiens were probably quietly praying for the Kraken to take Price, even though he just led them to the Stanley Cup Final. Getting that contract (five years left at $10.5 million per season) off the books would've been a weight lifted off GM Marc Bergevin's giant shoulders. And if it wasn't Price, Bergevin was certainly hoping Seattle would take Jonathan Drouin, who missed the entire playoffs while on personal leave. The Kraken picked defense prospect Cale Fleury instead.
Edmonton Oilers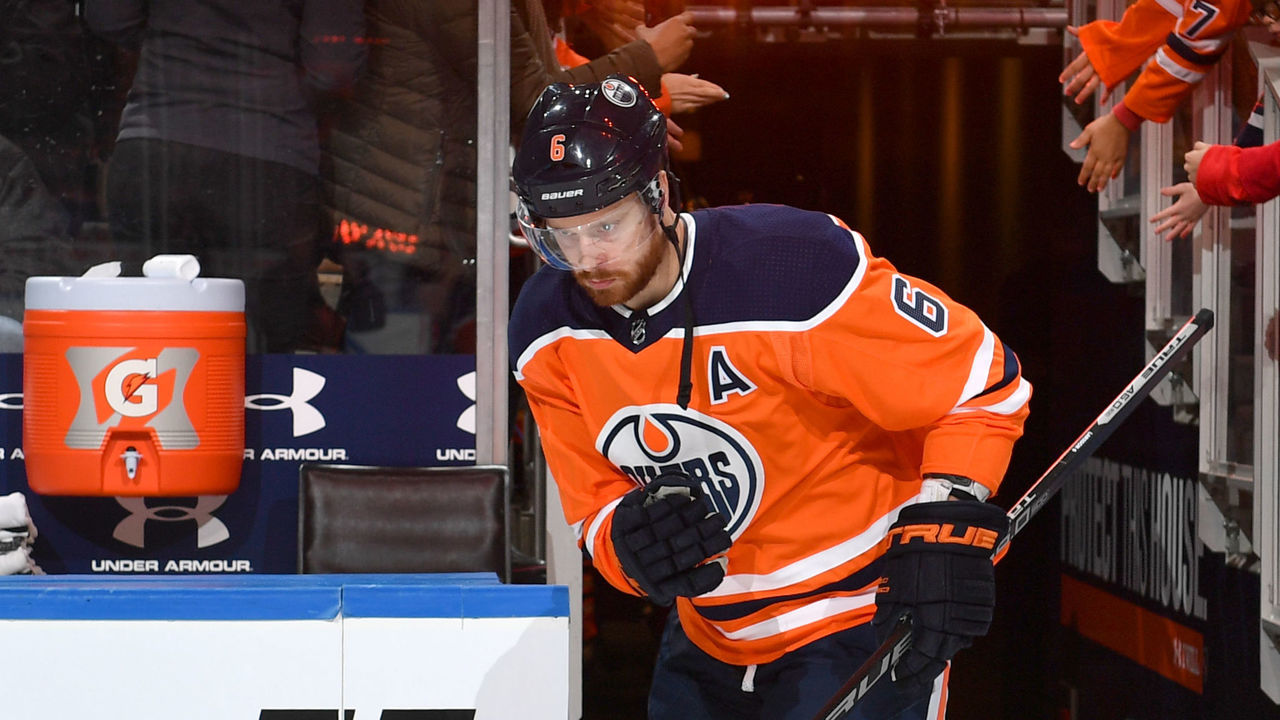 The Oilers' offseason isn't filling their fan base with confidence. The Duncan Keith trade was (rightly) heavily criticized, the decision to re-sign 39-year-old Mike Smith to a multi-year deal was questionable, and there's still a chance they pony up for Zach Hyman.
However, they're losers in this exercise because they let pending UFA defenseman Adam Larsson sign with the Kraken on a reported team-friendly four-year, $16-million contract. Edmonton apparently offered him the same contract, but it probably would've been a good idea to offer him more money or add another year.
Larsson, 28, has been very steady defensively over the past few years - something the Oilers have generally lacked on their back end. He'll be incredibly difficult to replace via free agency or trade this offseason.
Comments
✕
Expansion draft winners and losers: Driedger gets his chance, NHL fumbles
  Got something to say? Leave a comment below!