Hockey is a team game, but often a head-to-head matchup can significantly impact the outcome of a contest. Below, we highlight five of the most important individual battles in the qualifying round of the Stanley Cup Playoffs.
Phillip Danault vs. Sidney Crosby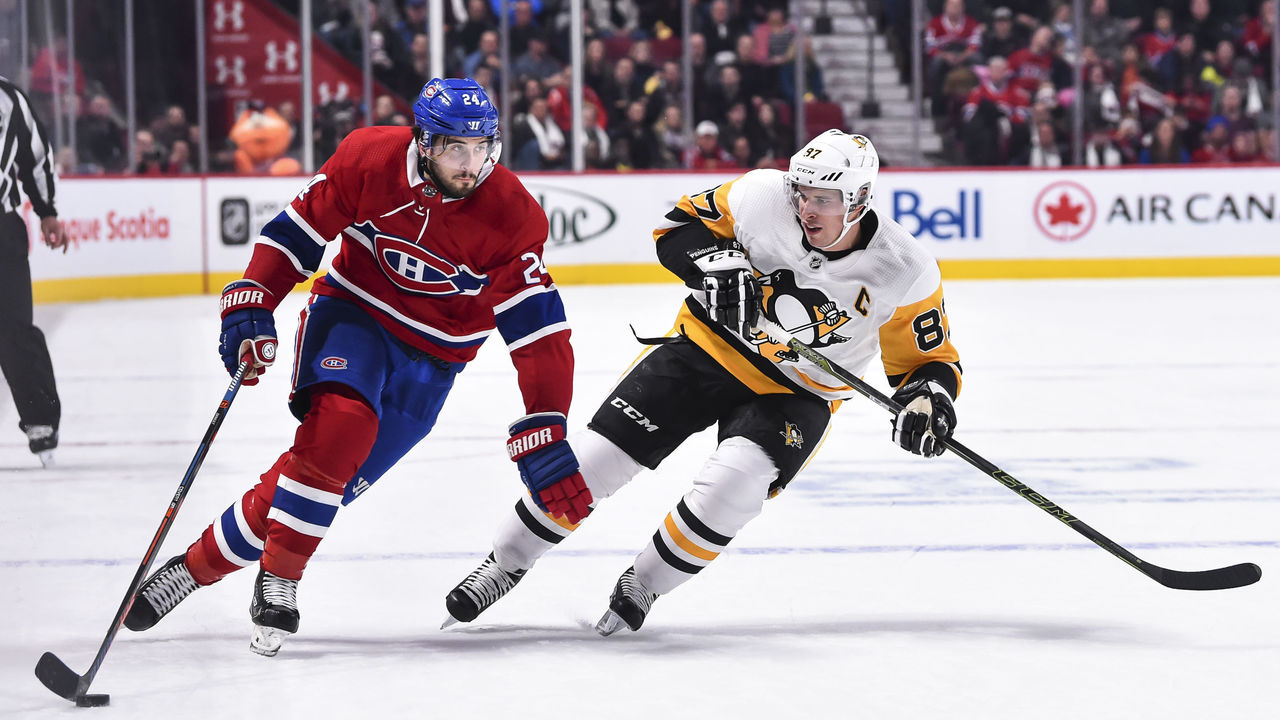 | Info | Danault | Crosby |
| --- | --- | --- |
| Team | MTL | PIT |
| Pos. | C | C |
| Age | 27 | 32 |
| Height | 6'1 | 5'11 |
| Weight | 198 lbs | 200 lbs |
This may seem like a completely one-sided mismatch, but Danault is one of the league's most underrated two-way centers. Among all pivots to play 500-plus minutes at five-on-five this season, he finished near or at the top of the league in several advanced possession stats. That includes ranking first in CF% (59.4), first in xGF% (59.9), first in SCF% (59.5), and fourth in HDCF% (60.3), according to Natural Stat Trick.
Obviously, Danault's hands will be full while battling Crosby. The Canadiens will also be dealing with a mismatch regardless of who tries to slow Evgeni Malkin. So if Danault can't contain Crosby - or if Carey Price can't stand on his head - this series will be over early.
Seth Jones vs. Auston Matthews
| Info | Jones | Matthews |
| --- | --- | --- |
| Team | CLB | TOR |
| Pos. | RD | C |
| Age | 25 | 22 |
| Height | 6'4 | 6'3 |
| Weight | 209 lbs | 223 lbs |
The Maple Leafs-Blue Jackets series pits Toronto's juggernaut offense against one of the league's stingiest defensive clubs. For the Jackets to win, Matthews, the Leafs' offensive catalyst, needs to be contained, and Jones is bound to see heavy minutes against his fellow countryman.
Jones wasn't supposed to take part in this year's playoffs. He was given an 8-to-10 week timeline in February after suffering a fractured ankle, but now that the season has been on pause for nearly three months, the 25-year-old should be ready.
Jones is a huge X-factor in this series. Defending Matthews is extremely difficult because he needs just a sliver of space in the slot to unleash his lethal wrister. But with Jones' superb skating and long reach, he can take time and space away from Matthews. He's also a good shot-blocker, and Matthews finished fourth in the league this season with 290 shots.
Patrick Kane vs. Oscar Klefbom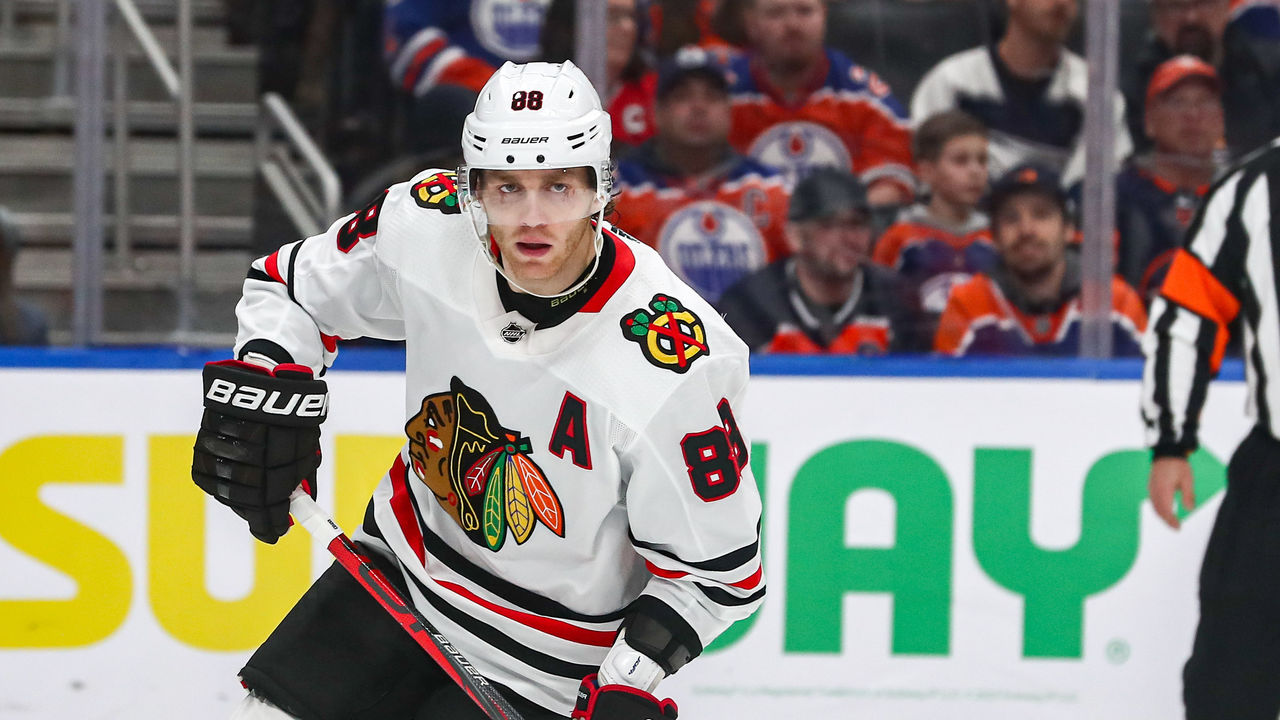 | Info | Kane | Klefbom |
| --- | --- | --- |
| Team | CHI | EDM |
| Pos. | RW | LD |
| Age | 31 | 26 |
| Height | 5'10 | 6'3 |
| Weight | 177 lbs | 216 lbs |
Connor McDavid vs. Jonathan Toews is the more narrative-filled head-to-head matchup, but Kane vs. Klefbom could leave a greater impact on the series.
The Blackhawks simply don't belong in the playoffs after placing last in their division and finishing 32-30-8. For them to stand a chance against a far superior Oilers team, Kane needs to go off. While Toews' defensive presence can be huge, no Chicago player can take over a game offensively like Kane.
As Edmonton's top left-handed defenseman, it'll likely be Klefbom contending with Kane for the majority of each game. The Swede was a workhorse for the Oilers this season, finishing fifth in the NHL in average time on ice (25:25). He's not very physical despite his size, so Klefbom will attempt to use strong positioning and an active stick to keep Kane in check.
Connor Hellebuyck vs. Matthew Tkachuk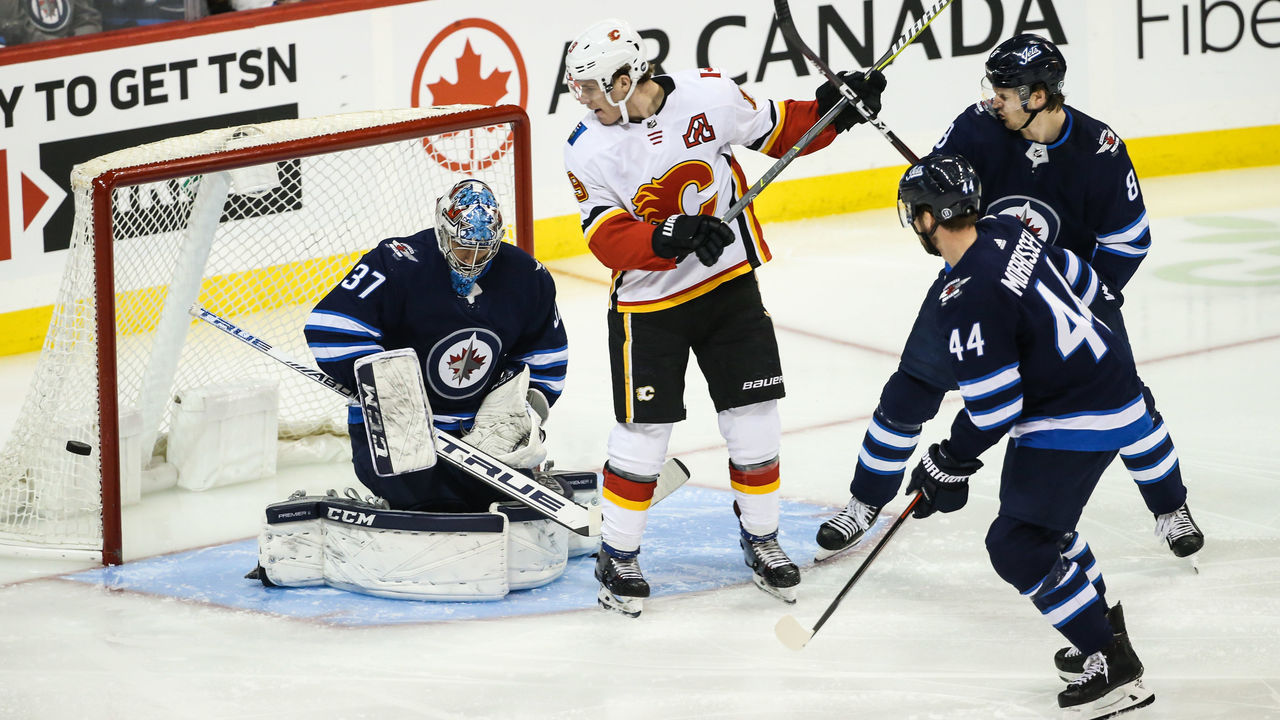 | Info | Hellebuyck | Tkachuk |
| --- | --- | --- |
| Team | WPG | CGY |
| Pos. | G | LW |
| Age | 27 | 22 |
| Height | 6'4 | 6'2 |
| Weight | 207 lbs | 202 lbs |
Over just four NHL seasons, Tkachuk has made a long list of enemies with his in-your-face style of play. While his disputes with Drew Doughty and Zack Kassian come to mind first, Tkachuk's willingness to go hard to the net - sometimes too hard - has led to many run-ins with goalies.
There's no big, tough defenseman like Dustin Byfuglien or Jacob Trouba on the Jets anymore to make Tkachuk think twice about crashing the net. He's going to live right in front of the blue paint all series, and Hellebuyck can't let Tkachuk get to him. The netminder is a Vezina Trophy favorite and the Jets' most important player. If he's off his game because Tkachuk is wreaking havoc, that's a huge advantage for the Flames.
Jonas Brodin vs. Elias Pettersson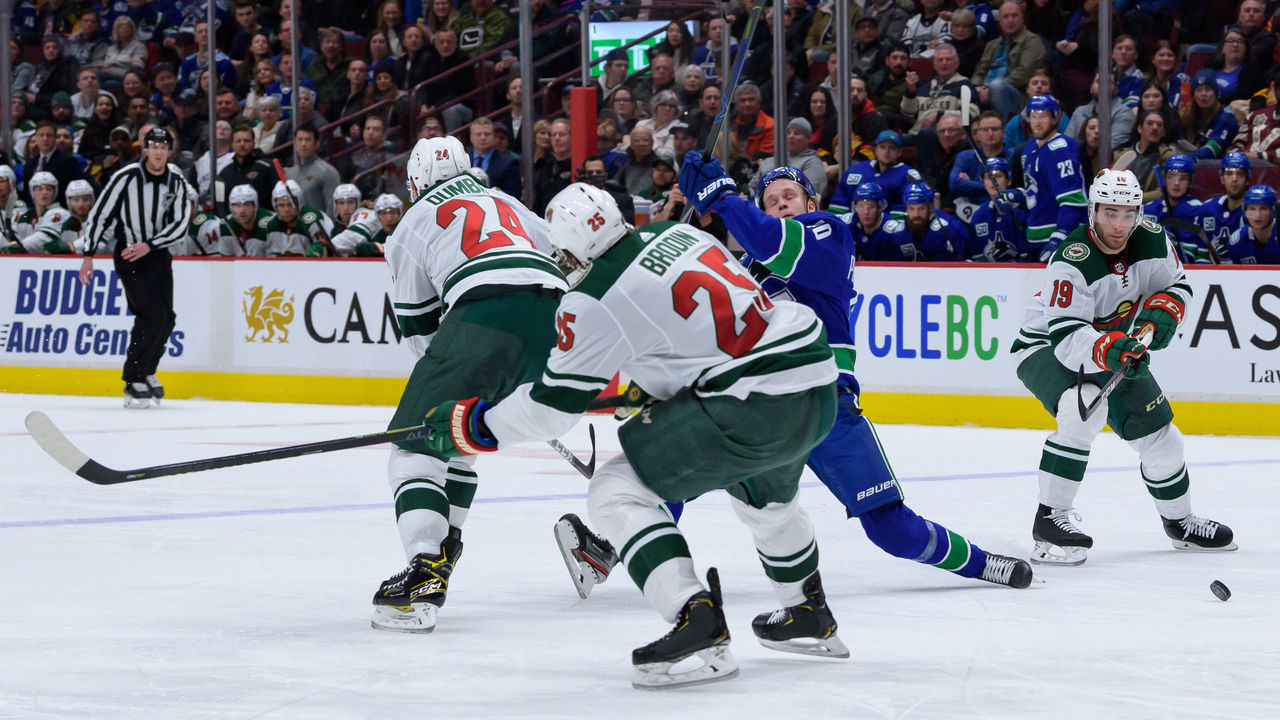 | Info | Brodin | Pettersson |
| --- | --- | --- |
| Team | MIN | VAN |
| Pos. | LD | C |
| Age | 26 | 21 |
| Height | 6'1 | 6'2 |
| Weight | 198 lbs | 176 lbs |
There's a bevy of options available among the Wild's blue-liners to match up against the highly skilled Pettersson, but perhaps nobody is better suited than Brodin. He doesn't get the same attention that Ryan Suter, Jared Spurgeon, or even Matt Dumba receive, but Brodin is one of the league's better shutdown defensemen.
As The Point Hockey's Mike Kelly highlighted in his breakdown of Brodin's game, the Wild's rearguard led all defenders in five-on-five zone-entry denials, and he finished second in defensive zone blocked passes.
Pettersson is difficult to defend because he can burn opponents off the rush with his vision or shot, and he can also beat defenders in tight with his slick hands. But Brodin is a skilled defender at all areas of the ice.
Minnesota's goaltending is a question mark, so the Wild's defense needs to keep shots to the outside. The Canucks, meanwhile, don't get much production beyond their top-six forwards, so if Pettersson's line struggles to create offense, more pressure will fall on Bo Horvat's trio. This all Swede matchup will be integral.