The NHL's 24-team playoff format has given new life to clubs that were outside the postseason picture when the season was suspended in March.
Due to the unique best-of-five setup, hockey fans will be treated to several thrilling and unpredictable matchups before the traditional Round of 16 gets underway.
Here are the three higher-seeded squads most in danger of being upset.
Pittsburgh Penguins (No. 5 seed in East)
Regular season vs. Canadiens: 2-1
Goal differential: 8-7 Penguins
Players reportedly fought against the play-in series being a best-of-three specifically because of superstar talents like Montreal Canadiens netminder Carey Price and their ability to single-handedly steal games. A best-of-five gives the Penguins a little more room for error, but not much.
However, Price hasn't played in the postseason since 2016-17, and although he's posted save percentages of .933, .920, and .919 over his three previous playoff runs, it's hard to say where his game will be after such a unique layoff. The puck-stopper owns a .929 save percentage across three starts against Pittsburgh this season, but the Penguins took the season series despite captain Sidney Crosby suiting up for just one of those contests.
The neutral-site factor also leads to an intriguing case for a Canadiens upset. The Penguins ranked second in home wins with 23 this season and were .500 on the road. Meanwhile, the Habs were far better away from the bright lights of the Bell Centre, and Price produced a save percentage of .917 on the road compared to .901 at home. Playing in an empty arena could benefit Montreal.
But most of the star power in this matchup belongs to the Penguins, and they should have a healthy lineup - with the exception of Nick Bjugstad - for what feels like the first time all season. The club will also be motivated after suffering an embarrassing first-round sweep at the hands of the New York Islanders last spring.
Edmonton Oilers (No. 5 seed in West)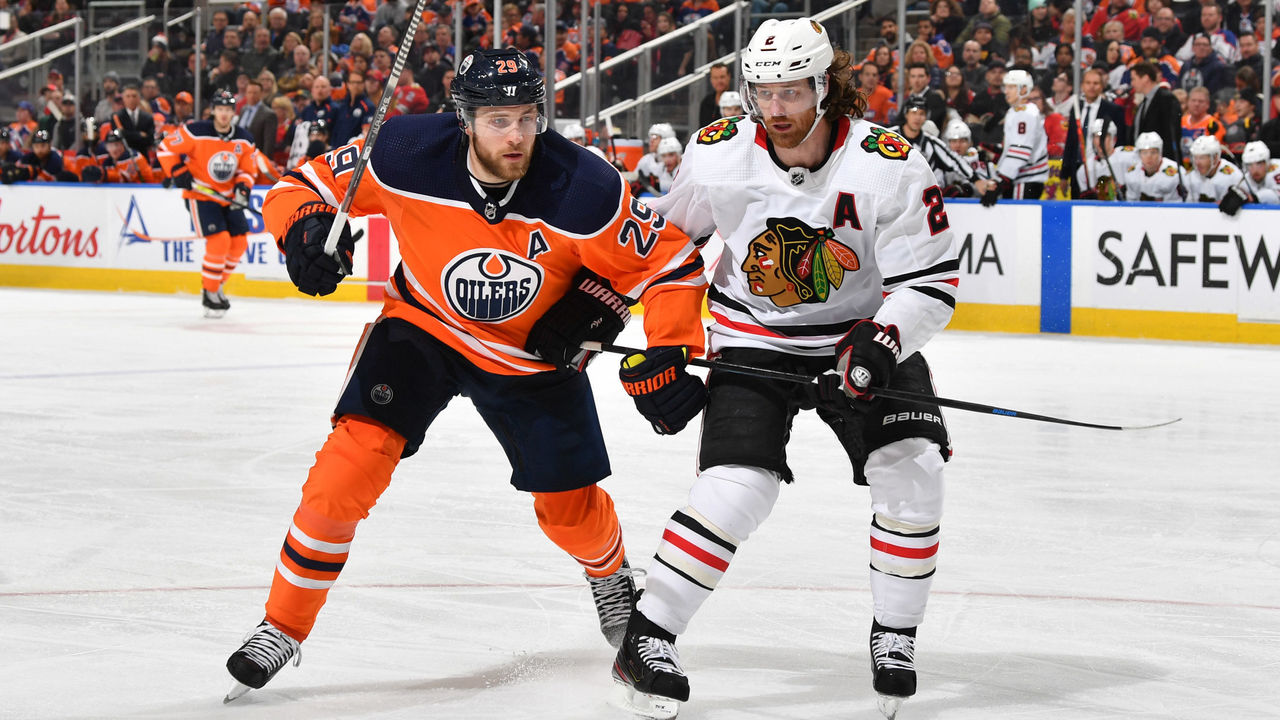 Regular season vs. Blackhawks: 1-2
Goal differential: 10-9 Blackhawks
The Chicago Blackhawks are far from the dynasty they were over the last decade, but the club still possesses a ton of winning pedigree and game-breaking talent. Though the Oilers finished 11 points ahead of Chicago, Edmonton isn't nearly as experienced in the postseason.
Along with Price, players reportedly cited Blackhawks star Patrick Kane as a reason they didn't want a shorter play-in series. Kane leads all players in the series in postseason goals (50) and points (123), and he's known for playing his best hockey when the stakes are the highest after winning three Stanley Cups and taking home the Conn Smythe Trophy.
All things being equal, the Oilers are certainly the better team. Two of the best players in the world are on their side in Connor McDavid and Leon Draisaitl, and after Chicago dealt Robin Lehner to Vegas at the trade deadline, Edmonton owns an edge between the pipes too. The Blackhawks' core group is also much older, so although the layoff provided them with some much-needed rest, it could take Chicago a little bit longer to find its legs once the puck drops.
Regardless of the outcome, this matchup between two dynamic and exciting clubs should provide hockey-starved fans with everything they were missing.
Carolina Hurricanes (No. 6 seed in East)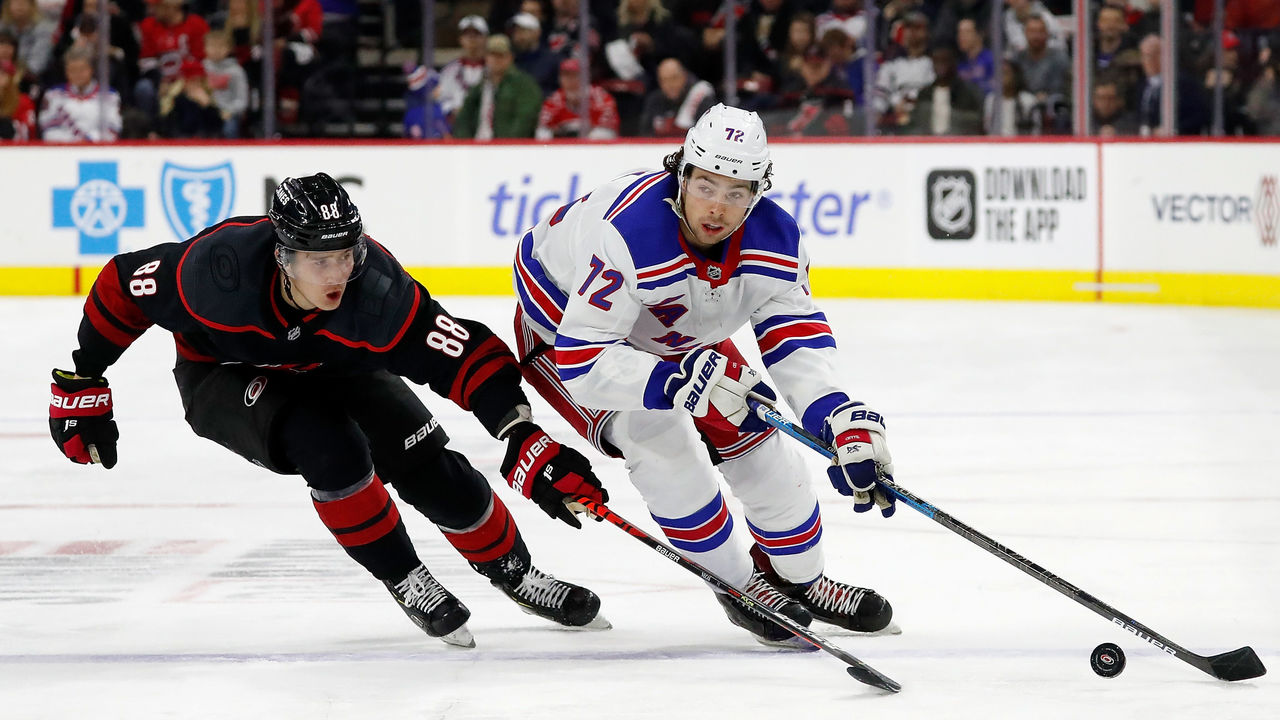 Regular season vs. Rangers: 0-4
Goal differential: 17-9 Rangers
Despite this being a showdown between the sixth and 11th seeds, these two teams were closer in quality this season than those rankings would suggest.
The Hurricanes finished with 81 points through 68 games, while the New York Rangers earned 79 points in 70 outings. Now, Carolina must earn its playoff spot against a top-heavy Rangers team that's dominated this matchup in recent years.
New York swept the season series this year, with superstars Artemi Panarin and Mika Zibanejad combining for 16 points in those four contests. Since the 2017-18 campaign, the Hurricanes own a 2-10 record against the Rangers and have been outscored 49-29.
The Rangers' goaltending could pose a problem for their opponents. Though he's years removed his prime, Henrik Lundqvist posted a 3-0 record with a .949 save percentage against Carolina this season, and rookie Igor Shesterkin was quick to make a name for himself by picking up 10 wins through his first 12 career starts.
However, the return of blue-chip defenseman Dougie Hamilton will give the Hurricanes a major boost, and their fourth-ranked penalty kill could nullify the Rangers' potent power play. Carolina also deploys a more well-rounded offense, and that depth should play to its advantage over a five-game series.