After months of buildup, the NHL's trade deadline came and went Monday in the blink of an eye.
This year's trade season brought a surprising flurry of deals. With everything now wrapped up, we're going to hand out some awards - some serious, others not so much - to the players and teams involved in the action.
Best sellers 🏆
Nominees: Kings, Canadiens, Sharks
All three teams did a terrific job of selling assets for draft picks leading up to the deadline. Los Angeles, Montreal, and San Jose did what they could to salvage value amid a lost season, but only one can earn the honor.
And the winner is: Montreal. Marc Bergevin did an outstanding job in acquiring Marco Scandella for a fourth-round pick before flipping him weeks later for a second. Signing Ilya Kovalchuk to briefly galvanize the fan base, then shipping him to Washington for a third-rounder shortly after was savvy work. Thanks to Bergevin's exploits, the Habs now own 14 picks in the 2020 draft.
Most overzealous spenders 🏆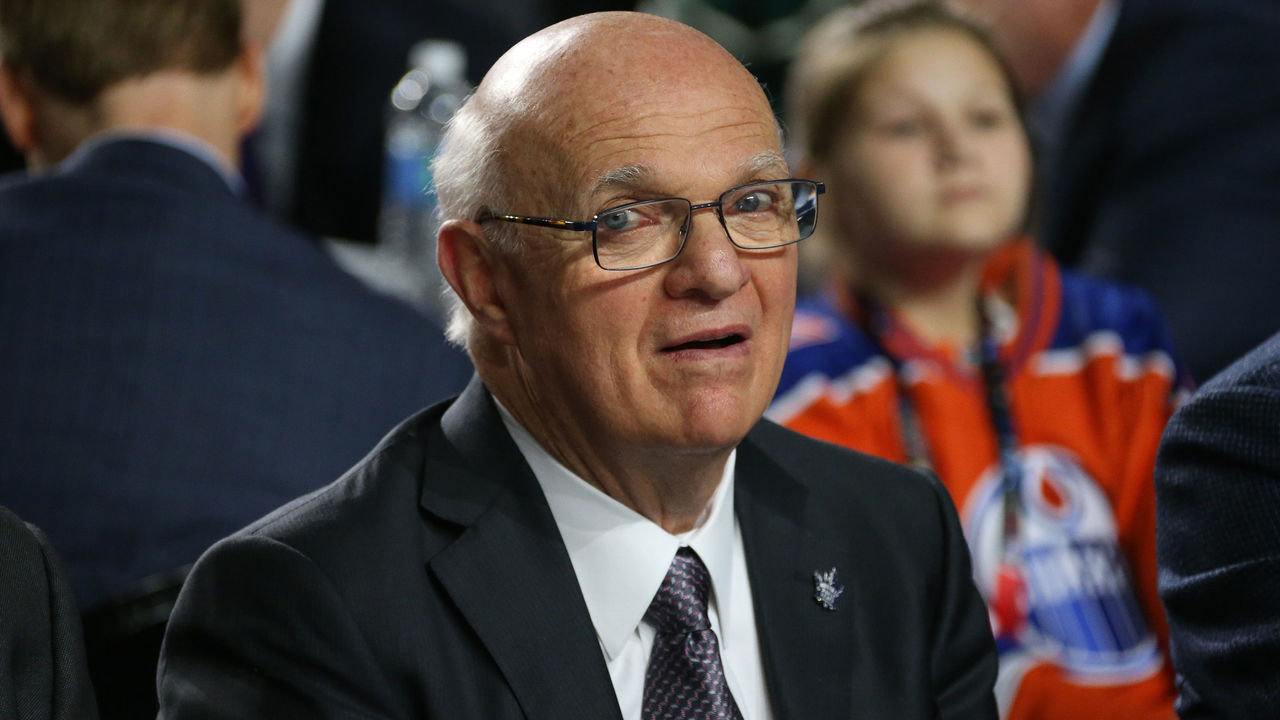 Nominees: Islanders, Hurricanes, Lightning
New York, Carolina, and Tampa Bay clearly announced their intentions to go all-in. The Isles paid a king's ransom for Jean-Gabriel Pageau and awarded him with a $30-million extension, while the Hurricanes made a trio of eye-popping moves. The Lightning traded two first-round picks to bolster what was already one of the NHL's best rosters.
And the winner is: New York, in a landslide. A first-, second-, and third-round pick in exchange for Pageau was the highest price any team paid on deadline day. Signing him to a $5-million cap hit during a season in which he's shooting 17.8% was another audacious move. He's a good fit, but that's steep. Had the reported trade for Zach Parise and his gigantic contract not fallen through, Monday would have been disastrous for the Isles' long-term outlook.
Funnest trade 🏆
Nominees: Kovalchuk to Capitals, Jason Zucker to Penguins, Robin Lehner to Golden Knights
Two of the most dynamic snipers of a generation teaming up, a new high-profile winger for Sidney Crosby, and a surprise destination for one of the NHL's best goalies. We have some strong candidates in this category.
And the winner is: Kovalchuk to Washington. It may have been more fun 10 years ago, but Kovalchuk joining Alex Ovechkin in D.C. to chase a Stanley Cup is easily the best deal from an entertainment standpoint. The Capitals' power play with Kovy in the fold will be appointment viewing.
Most diligent splashers 🏆
Nominees: Golden Knights, Lightning, Hurricanes
All three of these Cup contenders made multiple additions to boost their odds. Whether they pan out remains to be seen, but Vegas, Tampa Bay, and Carolina were easily among the busiest teams leading up to the deadline.
And the winner is: Vegas. Already boasting one of the league's most lethal attacks, the Golden Knights made a series of moves to adequately fill the holes in their roster. Lehner and Marc-Andre Fleury make up one of the top goalie tandems in the NHL, while Alec Martinez, Nick Cousins, and Chandler Stephenson should serve as quality depth pieces on the club's quest for a Stanley Cup.
Most confusing trade 🏆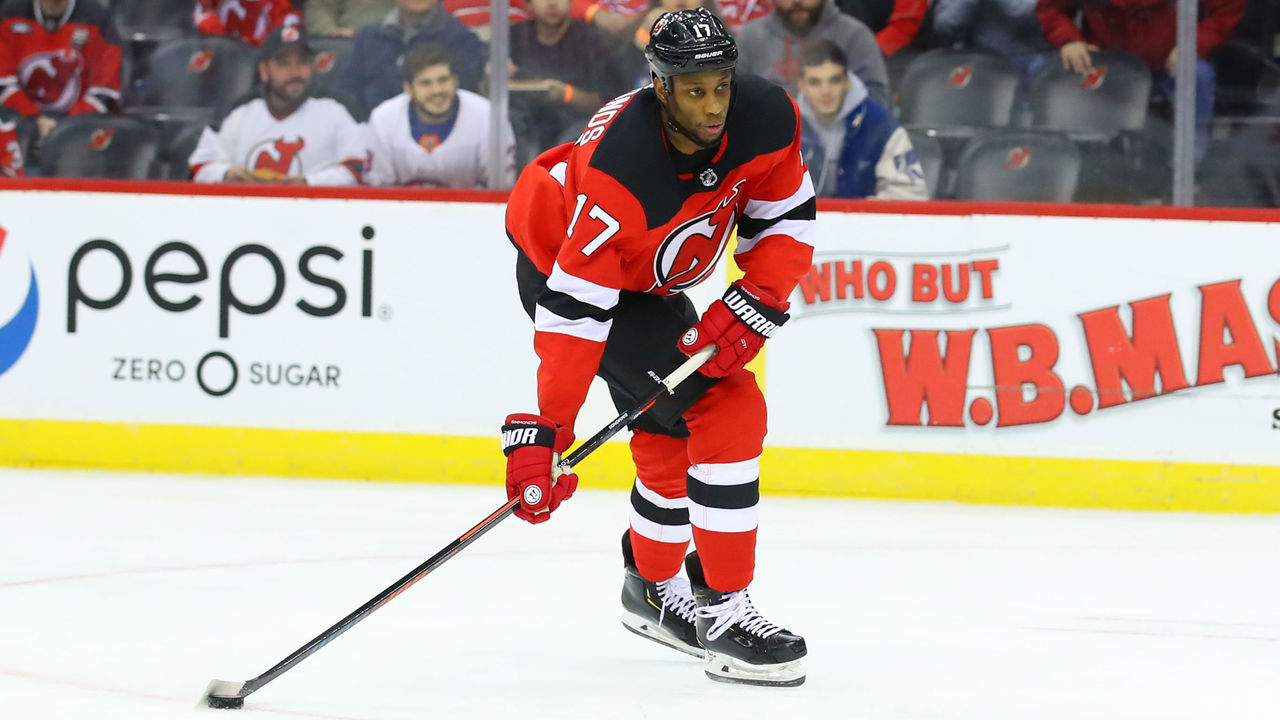 Nominees: Barclay Goodrow to Lightning, Wayne Simmonds to Sabres, Brady Skjei/Sami Vatanen to Hurricanes
Did you ever think we'd live in a world where Goodrow and his 24 points this season would fetch a first-rounder, the Sabres would be buyers, and the Hurricanes would add two defensemen who struggle to keep the puck out of their own end? Yeah, neither did we.
And the winner is: Simmonds to Buffalo. The Sabres have enjoyed a 7-3-1 mark in February but remain six points out of a playoff spot and have a 4.4% chance of qualifying for the postseason, according to MoneyPuck. We're skeptical that adding the veteran Simmonds can change their fortunes.
Least consequential trade 🏆
Nominees: Brandon Davidson to Sharks, Michael Hutchinson for Calle Rosen, Matt Irwin for Korbinian Holzer
No disrespect to all the players listed here, but these certainly weren't the most exciting trades.
And the winner is: Irwin for Holzer. No one batted an eye when the Nashville Predators and Anaheim Ducks exchanged fringe bottom-pair blue-liners late Monday afternoon. Best of luck to all in their new homes.
Most surprising trade 🏆
Nominees: Lehner to Golden Knights, Vincent Trocheck to Hurricanes, Goodrow to Lightning
All the trades in this category are projected to make their new teams better, but that doesn't mean anyone saw them coming.
And the winner is: Trocheck to Carolina. Many expected the Hurricanes to be in the market for a goaltender after both their goalies went down last weekend (no disrespect to David Ayres), but instead, they added a legitimate top-six center at little cost. It's unclear why the Panthers wanted to trade Trocheck, but there's no question the Canes are a deeper team with him in the fold.
Best fit on new team 🏆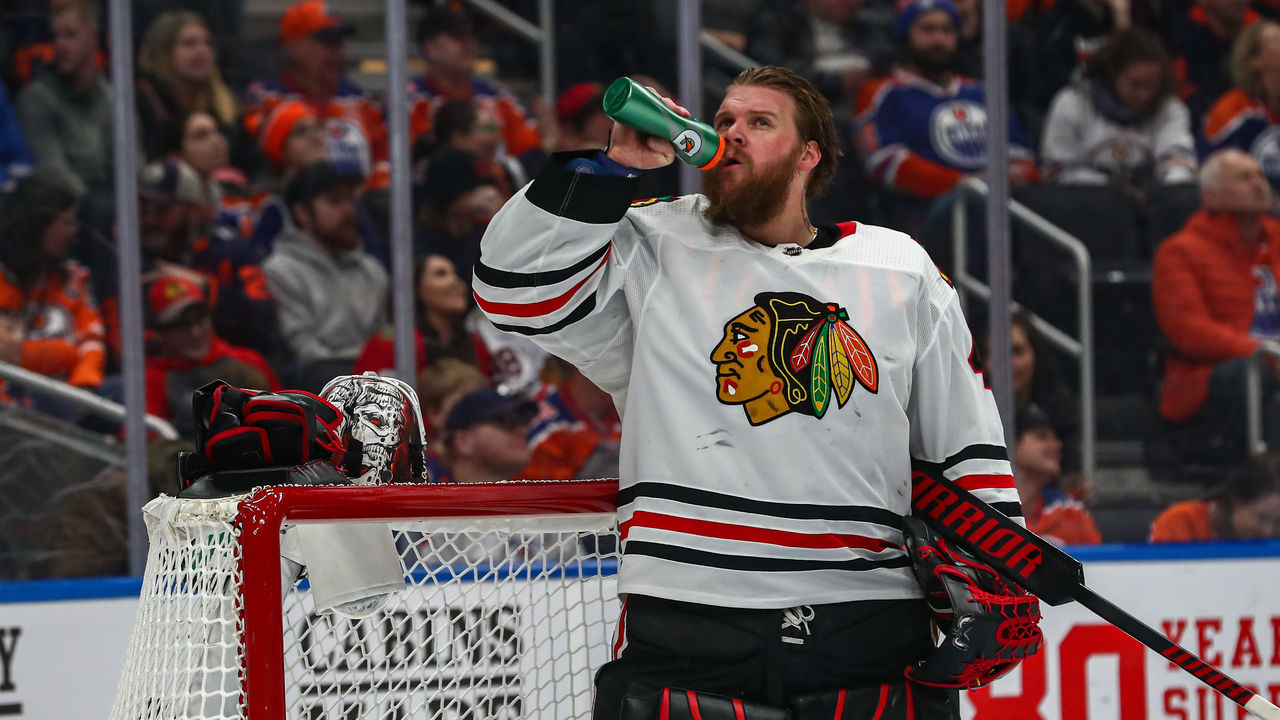 Nominees: Andreas Athanasiou (Oilers), Pageau (Islanders), Lehner (Golden Knights)
The Edmonton Oilers made a nice addition to their forward corps in Athanasiou, and while the cost for Pageau was too high, he does make the Isles a better team. We already mentioned what Lehner brings to the Golden Knights.
And the winner is: Lehner and the Golden Knights. This match is perfect. Vegas is already the best team in the Pacific Division and has now resolved its most glaring issue. Lehner has a tremendous opportunity to make an impact down the stretch and into the playoffs, and he could become the new No. 1 goalie if Fleury struggles.
Best under-the-radar pickup 🏆
Nominees: Derek Grant (Flyers), Ondrej Kase (Bruins), Vladislav Namestnikov (Avalanche)
When it comes to the trade deadline, it's often the smaller pieces that go on to make the biggest differences. Each of these players joined teams that should reach the playoffs, where the additions will have the chance to showcase their strengths on a bigger stage.
And the winner is: Kase and the Bruins. Plenty of fans were confused when Boston forked over a first-rounder for Kase, but he checks plenty of boxes. He's incredibly strong at both ends of the rink, only costs $2.6 million against the cap for another season, and can provide the scoring depth the Bruins seek to take the pressure off their dominant top line. The former Duck is relatively unknown across the league, but that could change quickly once he suits up for the reigning Eastern Conference champs.
Best tweet of deadline day 🏆
Hockey Twitter went into a frenzy Monday afternoon when Johnny Gaudreau left Flames practice early. Speculation ran rampant as to whether Calgary traded its best player in the midst of a playoff push, and then ...
No contest here.