Atlantic | Metropolitan | Central | Pacific
Mark your calendars!
The NHL season is a grind. As hard as players work at being physical specimens and consummate professionals, they're still human. Lengthy road trips and back-to-backs take their toll, while off-ice distractions remain a reality - right, Evgeny Kuznetsov?
In the first of a four-part series, I'll be going division by division to identify the trickiest spot on every team's schedule this season, and thus the best spot to bet against them. I fully expect to go 31-0. With that being said, let's dive into the Atlantic Division.
Boston Bruins
Date: Oct. 8, at Vegas
The Bruins have the unenviable task of starting the season on the West Coast. With two days off before their game in Vegas, there should be plenty of room for off-ice distractions, especially so early in the season when guys aren't as locked in. In an NHL players poll conducted by The Athletic last season, Sin City was voted as the most fun NHL city to visit. In addition, the Golden Knights were voted as having the league's best home-ice advantage. Are their fans that loud, or does it just seem that way after a lot of beverages and little sleep? The "Vegas Flu" is nothing to scoff at.
Buffalo Sabres
Date: Nov. 14, vs. Carolina
This one is almost too easy. The Sabres fly to Stockholm for a pair of games on Nov. 8 and 9 as part of the NHL Global Series. Already at a disadvantage from the long trip, their first game back is against a Carolina Hurricanes team they've lost nine in a row against. Give me the Canes, please.
Detroit Red Wings
Date: Dec. 29, at Tampa Bay
When you've lost 15 consecutive games against a team, the best time to play them probably isn't on the second leg of a back-to-back just a few days after Christmas. The Florida sunshine in Tampa could also prove to be a distraction for Red Wings players looking to make the most of their break from the Detroit winter.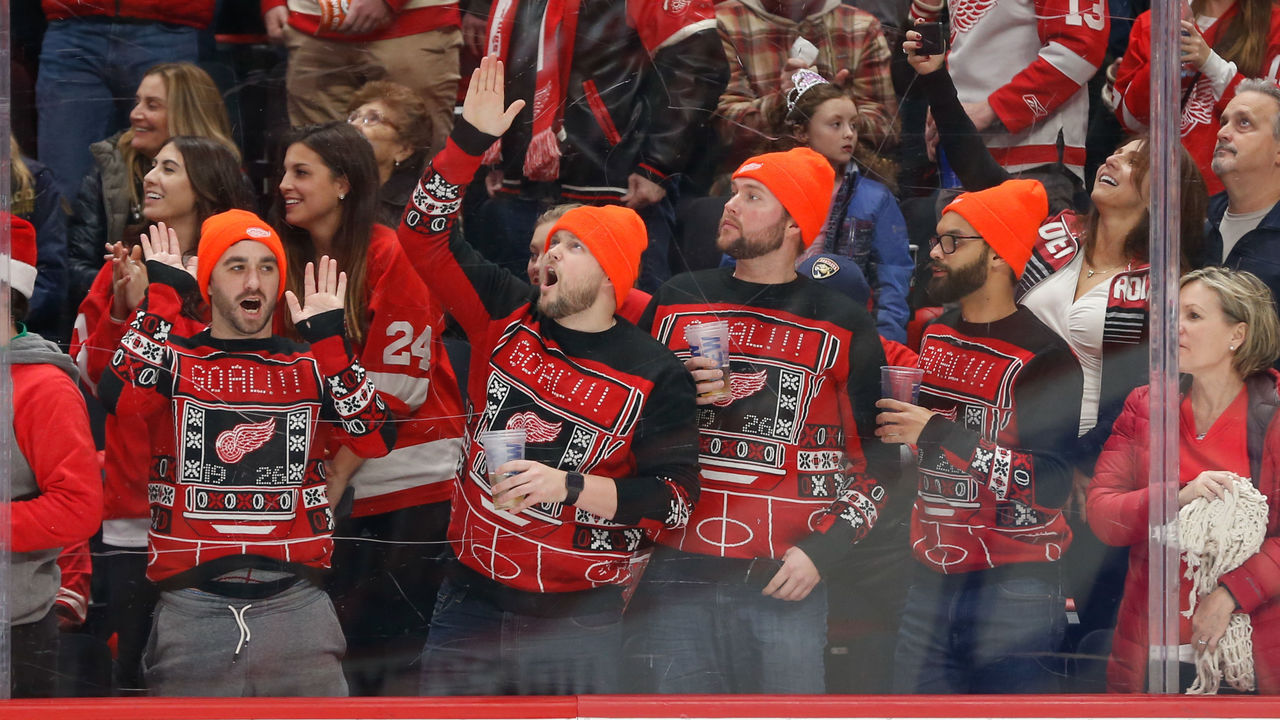 Florida Panthers
Date: Feb. 22, at Vegas
The "Vegas Flu" - it'll get ya. Playing eight games in 13 days is a tough ask. It's even tougher when it culminates in a trip to Vegas. The Panthers face a daunting two-week spell in the middle of February that involves plenty of travel on both the East (Philadelphia, New Jersey) and West (San Jose, Anaheim, Los Angeles, Vegas) Coasts. With a day off before their game against the Golden Knights, and two days off after, the Panthers will likely be looking to blow off plenty of steam on the Vegas strip.
Montreal Canadiens
Date: March 19, at San Jose
Death, taxes, and the Canadiens losing in San Jose. The Habs have lost their last 12 visits to the Bay Area, with their last win there coming Nov. 23, 1999, before Jesperi Kotkaniemi was even born. Since the lockout-shortened 2013-14 season, Montreal's been outscored 26-7 in six trips to San Jose. Sharks on the puck line, anyone?
Ottawa Senators
Date: Dec. 11, at Montreal
There will be a lot of spots to fade the Senators this season, if we're being honest. But for this exercise, give me Dec. 11. The Sens have a grueling month of November in which they play 16 games in 29 days, and have consecutive days off just once. They end the month on a five-game road trip - with four contests on the West Coast - that carries into the start of December. Then, they return to Ottawa for just one night before having to pack up again and head to Montreal. Imagine how mentally exhausting that will be.
Tampa Bay Lightning
Date: Feb. 1, at San Jose
As if they need it, the schedule makers were rather kind to the Lightning this season. Their longest road trip is six games, but it's broken up by 10 consecutive off days, including the All-Star break. That being said, they play four of those contests after the extended layoff. By the time the Lightning reach San Jose at the end of the road trip, which will be on the second leg of a back-to-back, they're going to be dreaming about that flight home.
Toronto Maple Leafs
Date: Nov. 29, at Buffalo
A six-game road trip isn't terrible, but the one facing the Toronto Maple Leafs in the second half of November is no ordinary road trip. The 14-day stretch begins Nov. 16 and will see the Leafs visit Pittsburgh, Vegas (ahem), Arizona, Colorado, and Detroit, with the finale a Friday matinee in Buffalo on Thanksgiving weekend. Getting up for an afternoon game is tough when you know you're heading home straight after. The game is part of a home-and-home, so the Leafs can get the Sabres back the next night in Toronto.
Alex Moretto is a sports betting writer for theScore. A journalism graduate from Guelph-Humber University, he has worked in sports media for over a decade. He will bet on anything from the Super Bowl to amateur soccer, is too impatient for futures, and will never trust a kicker. Find him on Twitter @alexjmoretto.