Every year, there are players fantasy owners avoid for one reason or another. Injury concerns, inconsistency, and adjusting to a new team can all turn a once-dependable name into anything but.
Despite those factors, there are always a few players with particularly uncertain futures who are still worth drafting.
Here's a trio of risky players to take a chance on this season:
Mikael Granlund, C/LW/RW, Predators
Granlund's late-season slump in 2018-19 has fantasy owners predictably second-guessing him this year. He's currently being drafted around Pick 156 (Round 14) on average, but there are a few reasons to gamble on him at that spot or even slightly higher.
Though the Finnish forward managed only one goal and five points in 16 regular-season contests following a February trade to Nashville, Granlund was a solid offensive performer over two-and-a-half campaigns with the Minnesota Wild. He registered 26 goals and 69 points in 2016-17, collected 67 points in 2017-18, and posted 15 goals and 49 points in 63 contests with Minnesota - a 64-point pace over 82 games - before being dealt last season.
Granlund, 27, will likely begin the campaign playing alongside Matt Duchene on Nashville's second line. Staying in that role for a full season should work in Granlund's favor, especially if fellow Finn Eeli Tolvanen joins them and unlocks his own potential. Granlund's been an excellent playmaker in the past, and the 3.4 shooting percentage he recorded in his brief introduction to Nashville is bound to return to - and perhaps surpass - his career average of 10.
Matt Dumba, D, Wild
Remember when Dumba was leading all NHL defensemen in goals through the first third of the 2018-19 campaign? Or when he hit the 50-point plateau the season prior? It would be unwise to forget those accomplishments.
Granlund's former teammate in Minnesota begins the year as a somewhat undervalued commodity after a torn chest muscle ended his 2018-19 season at 32 games. But Dumba will be a full participant in training camp and was quite durable before that injury, missing only seven combined contests over the three campaigns prior.
Dumba's 2018-19 shooting percentage (12.9) is bound to regress, but he's at 8.6 for his career - very good for a blue-liner - and has recorded double-digit goal totals four straight years.
The 25-year-old's average draft position in Yahoo leagues is currently hovering around Pick 97 (late in the eighth round), an ideal spot to snag a rearguard who was on a 31-goal, 56-point pace before he got hurt last season.
Nazem Kadri, C, Avalanche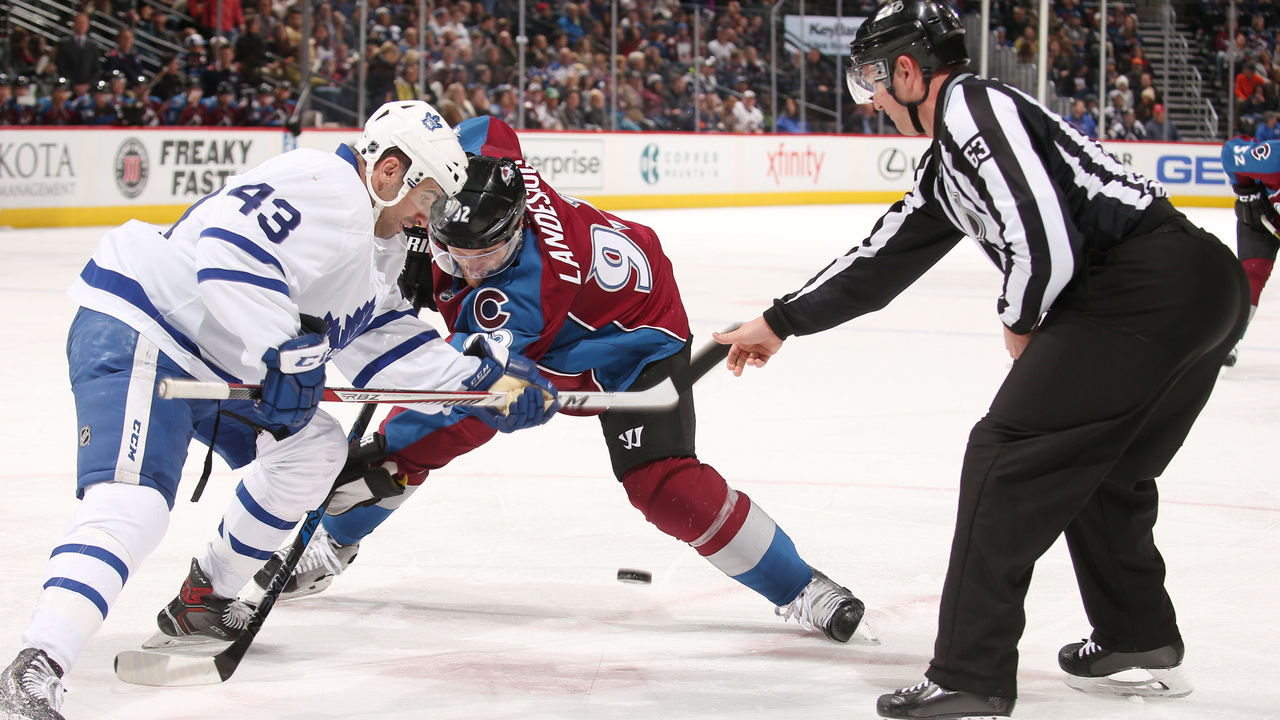 It's always unclear how a player coming off a down year will fare with a new team. While that's certainly the case with Kadri, he's worth a late-round gamble for a couple of reasons.
First, the pesky forward's fantasy value will skyrocket if he can secure a spot on Colorado's top power-play unit alongside the likes of Nathan MacKinnon, Mikko Rantanen, and Gabriel Landeskog.
Additionally, while Kadri's offensive production decreased in each of the two seasons following a career 2016-17 campaign, his shooting percentage should rebound closer to his career average of 11.5 after last year's mark of 8.7 - especially if he gets the aforementioned power-play opportunities.
Before his 44-point campaign last year, Kadri authored back-to-back 32-goal seasons with the Toronto Maple Leafs. Though regression from that level of production was inevitable, he's not as ineffective as his 2018-19 output might suggest. Kadri is an undoubtedly risky selection, but given both the potential and the track record, he's deserving of a bench spot in all but the shallowest of leagues.