Near the end of the 2017-18 NHL season with the Buffalo Sabres, Robin Lehner crashed.
The addiction and mental health issues the goaltender had battled throughout his career became overwhelming, and he nearly took his own life.
But he reached out and got help instead. He went on to lead the New York Islanders to a surprise playoff berth last season, and he is now starring for the Chicago Blackhawks.
He recounted that harrowing chapter of his Sabres tenure in a first-person article for The Athletic published prior to last season. After finding the courage to seek treatment, he knew that going public with his story could help lead others to safety.
"It was definitely not an easy decision," Lehner said in a telephone interview before this season about revealing his story. "I worked on the actual article for a little bit. There was a lot of emotions because a big majority of all the people around me didn't want me to do it, which was understandable. I wanted to do it, and I thought it was the right thing to do for my rehabilitation. Also, it was the right thing to do for other people - it could help a lot of other people."
Lehner spent nearly three months in rehab during the 2018 offseason to treat his addiction to alcohol and sleeping pills, as well as his depression. During treatment, he was diagnosed with bipolar I disorder - a condition in which people experience extreme mood swings, including manic episodes. Exaggerated self-esteem, excessive energy, a reduced need for sleep, and poor judgment are some of the potential symptoms of mania. Like Lehner, most people with bipolar I disorder also experience depressive episodes. The illness is chronic, but treatable.
Lehner, who was later also diagnosed with post-traumatic stress disorder, is now a trailblazer of sorts. He's the most prominent NHLer to go public about having a mental illness while still playing in the league. Many players have spoken out after their pro careers, but doing so as a 26-year-old about to hit unrestricted free agency created plenty of risk for Lehner; that's why his lawyer, family, and others advised against it.
The pressure placed on Lehner to keep quiet about his experiences helps illustrate why it's impossible to know how many other professional athletes have endured something similar. The NHL/NHLPA's assistance program is confidential.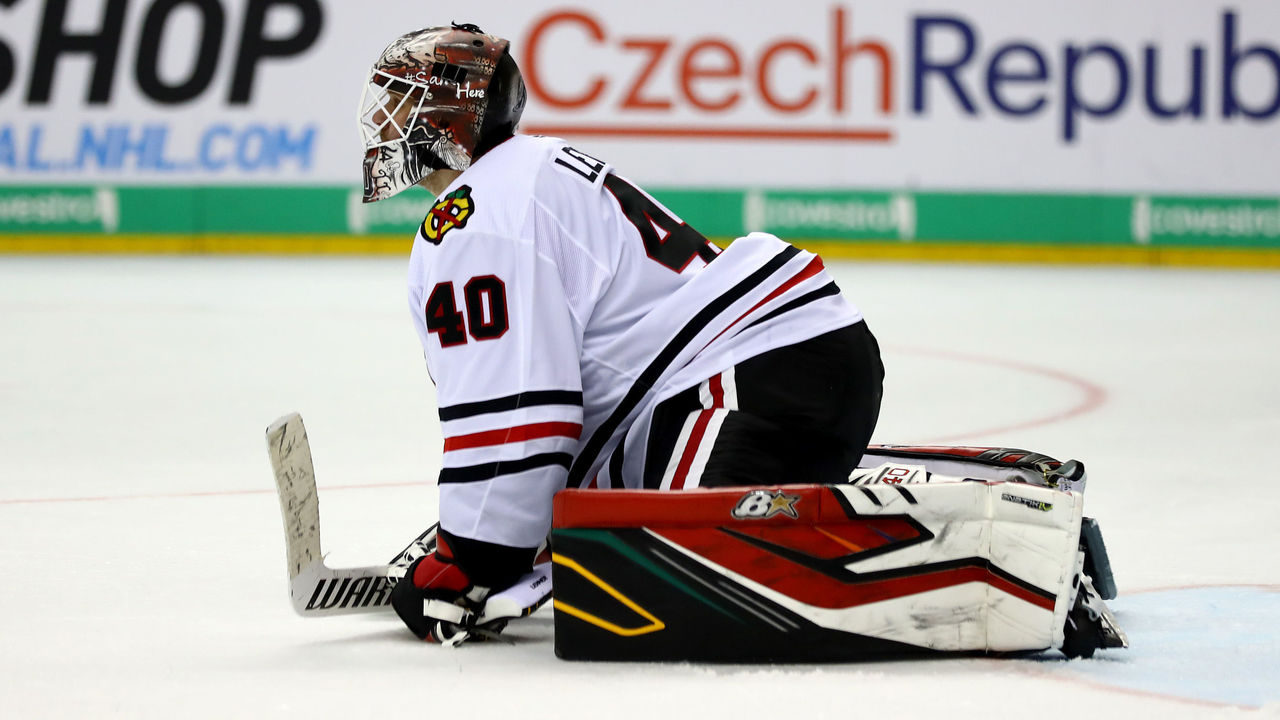 "You couldn't tell when you played with him. He's a very intense guy. He's a competitive person. But you wouldn't necessarily know he's struggling," said Cory Conacher, who played with Lehner for two seasons with the Ottawa Senators.
"I'm sure there's a lot more people out there who haven't spoken out about it. Hopefully what he did will help others come out and help make this thing fade away and make it less and less of a problem to athletes."
People who suffer from mental illnesses often do so in silence before getting help. Lehner's status as a high-profile professional athlete means his openness can make a significant impact.
"One of the biggest problems that we have nationally is a stigma," said Dr. Anita Everett. She's the director of mental health services for the Substance Abuse and Mental Health Services Administration, a U.S. government program based in Rockville, Maryland. "That goes to mental health conditions as well as addiction. So we know that's the big reason that a lot of people don't seek treatment.
"Having a (person) of celebrity status can be extremely helpful. We've seen a lot of that in the entertainment space. It's fabulous when it happens to professional athletes. They can be tremendous role models. It can be very inspiring for people ... quietly suffering and not seeking treatment."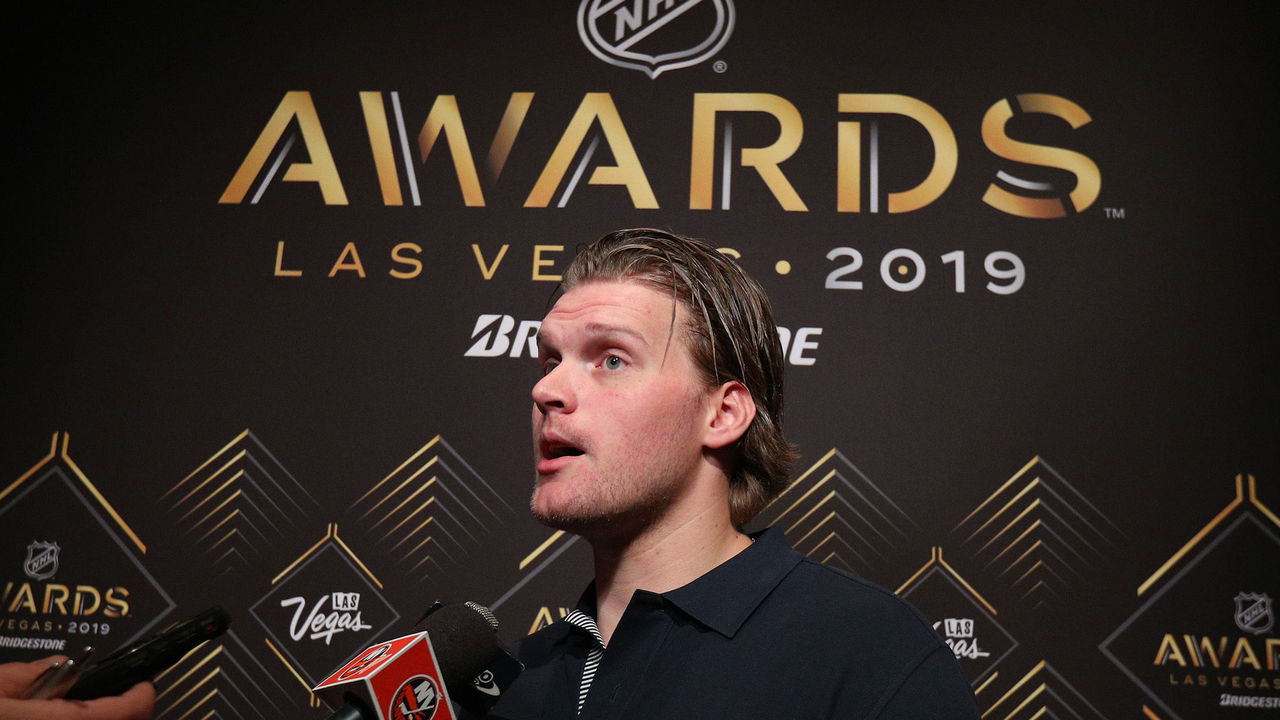 Lehner's mental illness and addiction almost killed him, but treatment helped get his life back on track, and he went on to put together the best season of his career in his lone campaign with the Islanders.
Lehner was the finalist for the Vezina Trophy awarded to the league's top goalie, and he's maintained his excellent form in Chicago. He is among the league leaders in save percentage (.929) and goals saved above average (9.96).
He'll be the first to tell you that a number of factors - including his improved mental health - contributed to his performance between the pipes. But before he hit rock bottom in 2017-18, he was one of the league's more underrated netminders, compiling a .921 save percentage in his first two seasons with the Sabres.
"People like to forget about that," Lehner said. "My last four years of statistics is pretty good. ... I still feel like I don't get enough credit for the numbers I put up in difficult situations."
None of those situations were as difficult for Lehner as early 2018. He was severely depressed and would drink a case of beer a day, according to his piece for The Athletic. This often meant practicing hungover. He stayed away from liquor the night before games, but still needed beer or sleeping pills - often both - in order to fall asleep.
"That was my medicine," he said, "the beer."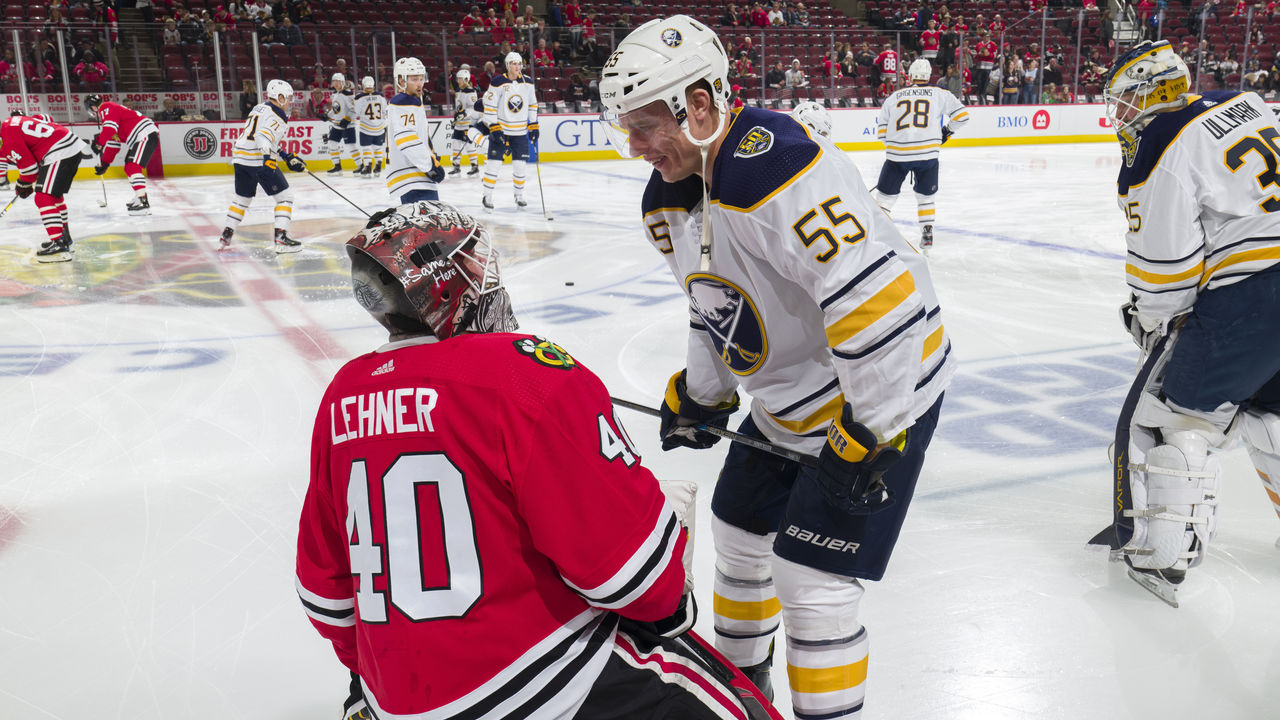 Even if Lehner, who won last season's Bill Masterton Memorial Trophy for perseverance, had played like an average goalie after speaking out about his mental illness, he would still be a success story.
"What's really interesting ... is that he did better after treatment and was able to resume with his career," Everett said. "There's a lot of concern that people at that level when they step out, they won't come back. It sounds like his story really demonstrates the value of treatment."
Mental health initiatives are still relatively new. World Mental Health Day and Mental Health Awareness Week have been around since the 1990s, but have gathered steam in recent years. Other campaigns, such as Bell Let's Talk Day in Canada, have dominated social media discussions this decade. Celebrities sharing their stories on these occasions can help fight the stigma that's still attached to mental illness.
"When people are known, they can make a difference," said Dr. Katy Kamkar, a clinical psychologist with the Center for Addiction and Mental Health in Toronto. "We do know that, for example, whenever we have seen celebrities coming forward … someone that other people can associate with, whether it's mental health or physical health, it does make a difference."
Lehner doesn't see himself as any sort of trailblazer or role model; he just hopes the stigma can be erased.
"If we can change the culture and society's views of these (things) and start cutting down all the bullshit, just change the perception a bit, that's gonna make the most change for everyone," Lehner said.
With files from John Matisz