The NHL's annual awards ceremony, the official nightcap to the 2018-19 season, goes Wednesday in Las Vegas. I'll admit, as a first-time voter, I'll be paying closer attention this time around. Funny how the ego works, eh?
Of the marquee regular-season awards determined by a voting body, the Professional Hockey Writers Association handles the Hart, Norris, Calder, Selke, and Lady Byng, while the general managers, broadcasters, and players decide the Vezina Trophy, Jack Adams Award, and Ted Lindsay Award, respectively.
(The PHWA also votes on the Bill Masterton Memorial Trophy, which is "given to the player who best exemplifies the qualities of perseverance, sportsmanship, and dedication to hockey." I would be shocked if Islanders goalie Robin Lehner doesn't win. He's a finalist alongside the Sharks' Joe Thornton and the Blue Jackets' Nick Foligno. Lehner, Foligno, and Blackhawks goaltender Corey Crawford were my picks.)
Before submitting my ballot April 10, I stressed over every last detail, considered a season's worth of on-ice action, parsed through all the advanced statistics publicly available, bounced thought processes off people I trust, and accounted for certain contextual factors. If I'm being honest, I found the lower selections for most awards harder to pick than the winner or runner-up.
All right, here goes nothing:
Hart Trophy
Ballot
Rationale
Kucherov finished with 128 points, or 12 more than his closest peer, and was a tap-in for the award "given to the player judged to be the most valuable to his team." Dangerous every time he hopped over the boards, the Russian was the engine for a Tampa Bay team that scored 325 goals and won 62 games. Amazingly, Kucherov tied the league's single-season record for most assists by a winger (87).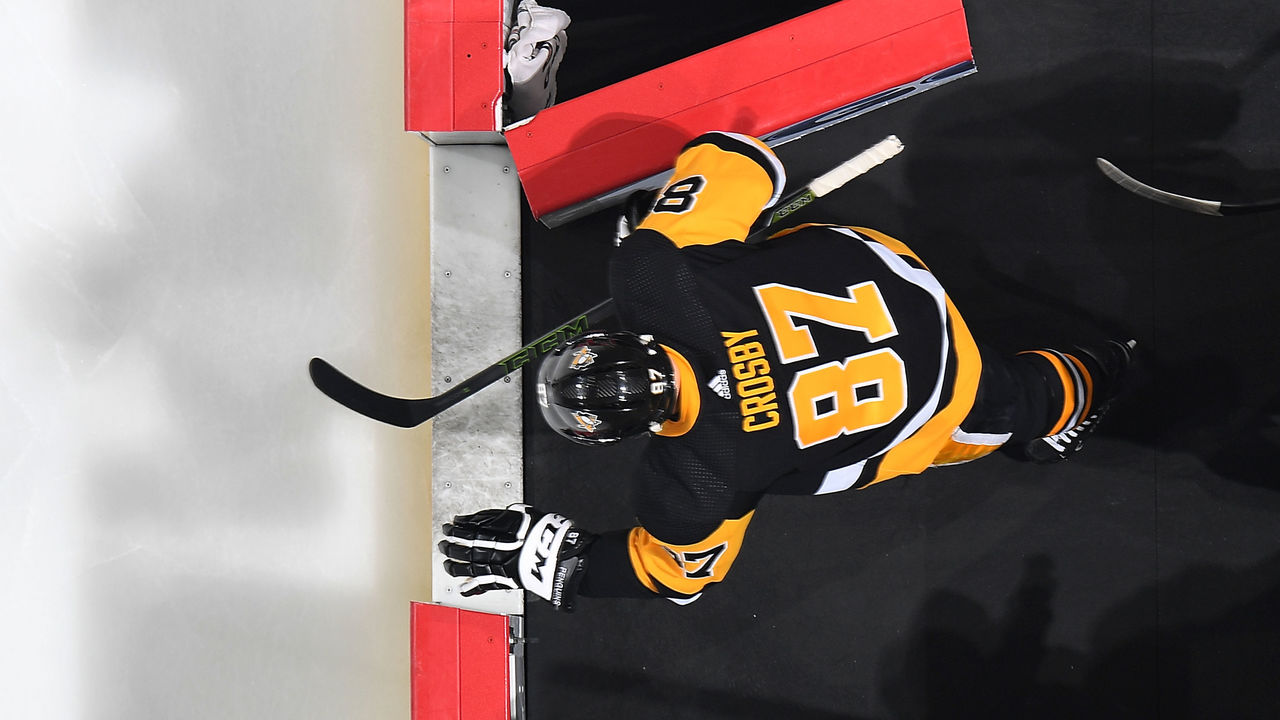 From there, my attention turned to McDavid, who posted 116 points on a club that missed the playoffs by a wide margin. I docked him for the miss, but couldn't justify dropping him from my Hart ballot altogether. McDavid ended up in the No. 4 slot because Crosby (100 points) had a tremendous two-way season with the playoff-bound Penguins and Marchand (100 points) carried the injury-ravaged Bruins to the NHL's third-best record.
As for O'Reilly, he was one of only a few Blues skaters who played to his potential from October through April. The steady hand in trying times, he contributed a respectable 77 points and was a nightmare on both sides of the puck at five-on-five. (As it turns out, O'Reilly didn't shrivel under the playoff spotlight, dominating in all three zones en route to a Conn Smythe.) While it was easy to identify St. Louis' regular-season MVP, crowning one in Calgary proved too hard - hence the exclusion of Johnny Gaudreau/Mark Giordano.
Announced finalists: Crosby, Kucherov, McDavid
Best guess at winner: Kucherov
Norris Trophy
Ballot
Rationale
Giordano checked off all the boxes for "the defenseman who demonstrates throughout the season the greatest all-round ability in the position." The Flames captain had the goals and assists (17 and 57 for 74 points), possession stats (57 percent of shots, 61 percent of goals), and versatility (five of his 24 nightly minutes were dedicated to special teams), and all at 35 years old.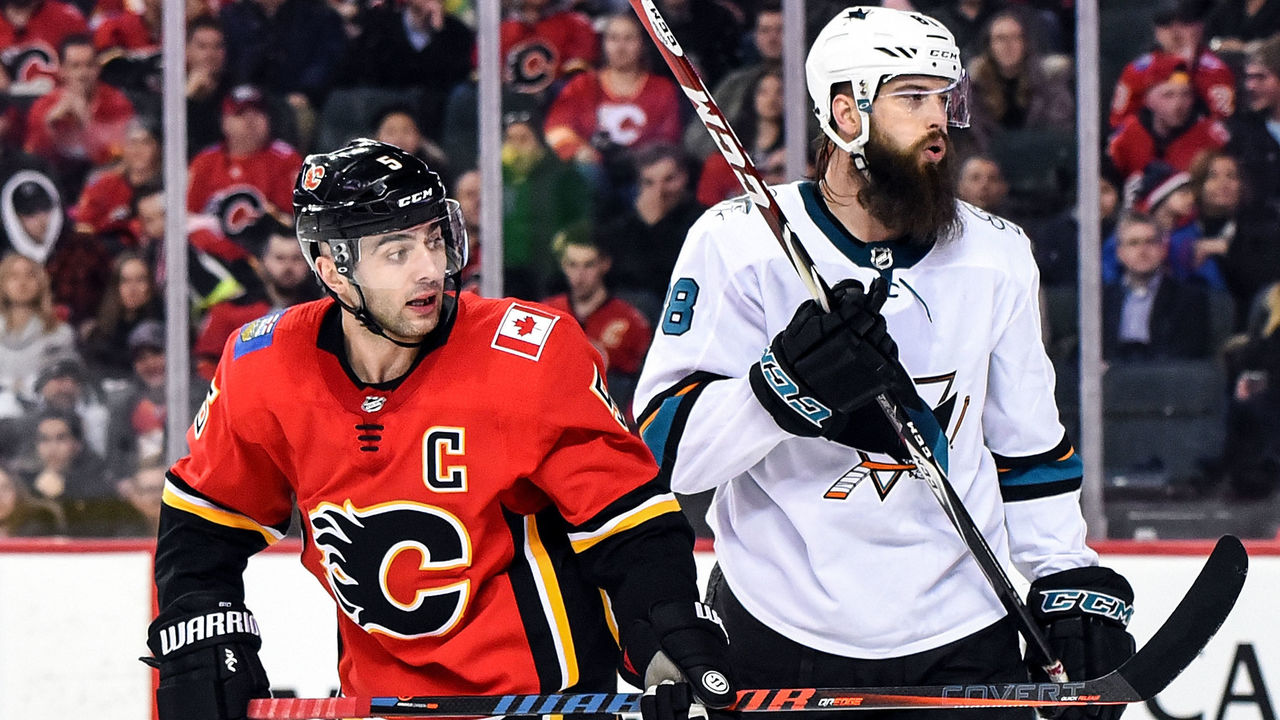 For the Norris runner-up, I alternated between Burns and Letang before ultimately landing on Burns and his position-leading 83 points. As evidenced by his gaudy underlying numbers and hefty workload, Letang dragged Pittsburgh's ragtag defense corps into the postseason. However, he played 65 games versus Burns' 82. Tie goes to the healthier player.
Filling out Nos. 4 and 5 was a struggle, too. I wanted to give a nod to Hedman and his fine work with Tampa Bay. Rielly had a breakout season, and it was basically a coin flip between him and the Capitals' John Carlson. I deemed Rielly's season slightly more impressive since his partner (Ron Hainsey) paled in comparison to Carlson's (Michal Kempny). Consider Rielly 5A and Carlson 5B.
Announced finalists: Burns, Giordano, Hedman
Best guess at winner: Giordano
Calder Trophy
Ballot
Rationale
Pettersson was transformative in Vancouver, and a relatively easy selection for the player who is "most proficient in his first year of competition in the NHL." The so-called Alien lived up to the hype, exceeding expectations generated by his time marinating in Europe. Pettersson paced all rookies in goals (28), assists (38), and points (66) despite missing 11 games.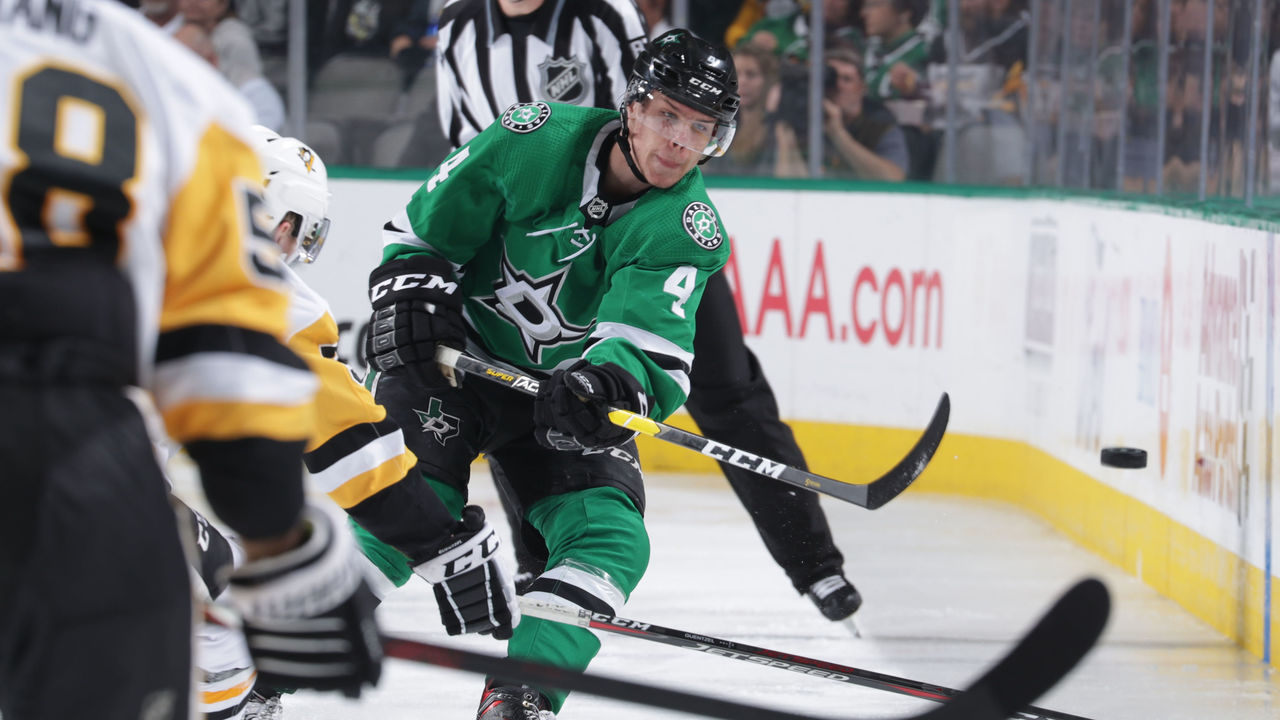 If Binnington, St. Louis' stone-faced savior between the pipes, had been called up earlier and appeared in 40-45 games, not 32, I think his Calder case would have been just as strong as Pettersson's - or even stronger, thanks to that eye-popping .927 save percentage. That's not what happened, however, so Binnington fit nicely in the two-spot.
Heiskanen and Dahlin were both deserving of third, though Heiskanen's starring role for a playoff-bound team tipped the scales. Dahlin, who recorded 44 points and looked poised from Day 1 in Buffalo, could have won this trophy in another year. Meanwhile, Tkachuk and his 22 goals flew under the radar. Anthony Cirelli, Andreas Johnsson, and Andrei Svechnikov all unfortunately missed the cut. What a rookie class.
Announced finalists: Binnington, Dahlin, Pettersson
Best guess at winner: Pettersson
Selke Trophy
Ballot
Mark Stone, Senators/Golden Knights
Crosby
Patrice Bergeron, Bruins
O'Reilly
Sean Couturier, Flyers
Rationale
Stone's three-zone mentality and consistent execution in both Ottawa and Las Vegas gave him the pole position for the award recognizing "the forward who best excels in the defensive aspects of the game." The rangy winger ranked exceptionally high in on/off stats, expected goals, and goals above replacement. And, as per tradition, Stone led the NHL in takeaways, with 122.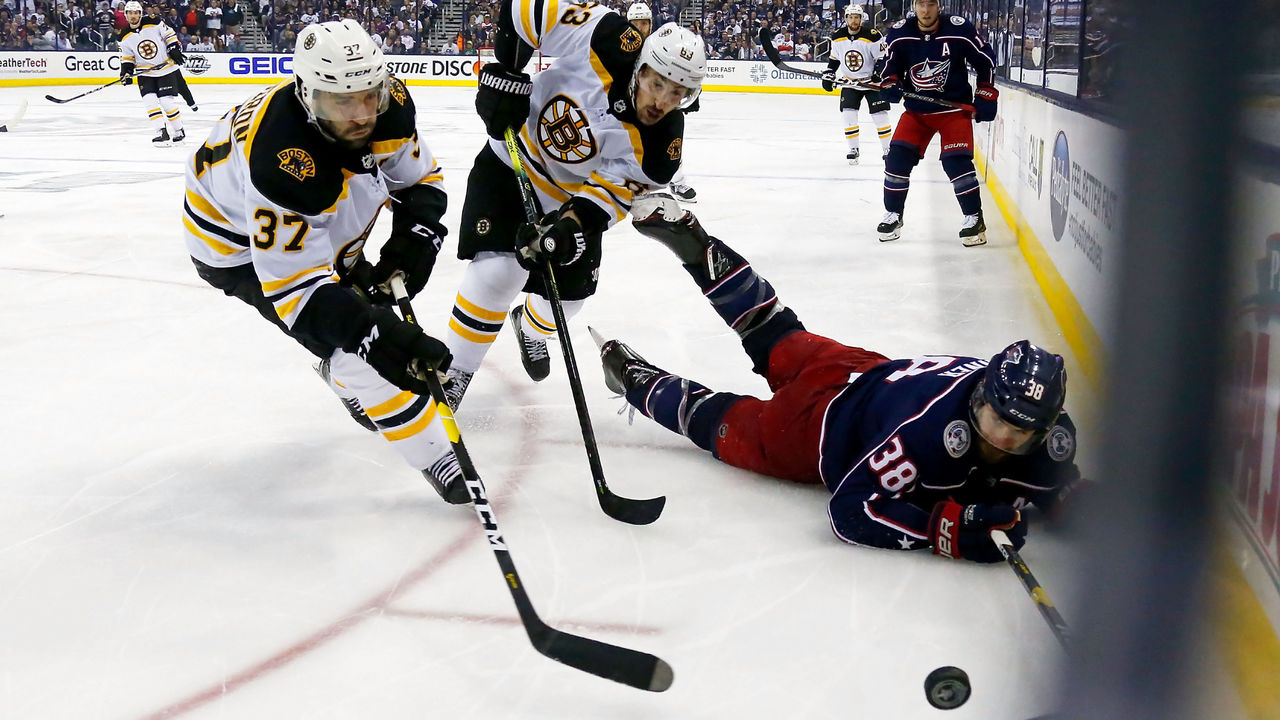 All things being equal, Bergeron was the guy. His shot/goal suppression metrics were off the charts and the eye test supports the data. Yet, as with McDavid and the Hart and Letang and the Norris, I bumped Bergeron down the list because of games played. He dressed for only 65, so Stone and Crosby shimmied to the front of the line. It's not Bergeron's fault he suffered an injury, but workload is an important part of the equation, especially in a year with several worthy candidates. O'Reilly, to me, was the obvious No. 4, and Couturier narrowly nabbed the final spot over the Hurricanes' Sebastian Aho.
Announced finalists: Bergeron, O'Reilly, Stone
Best guess at winner: Bergeron
Lady Byng Trophy
Ballot
Aleksander Barkov, Panthers
Samuel Girard, Avalanche
O'Reilly
Rielly
Evgenii Dadonov, Panthers
Rationale
Barkov was the runaway choice as "the player adjudged to have exhibited the best type of sportsmanship and gentlemanly conduct combined with a high standard of playing ability." The big Finn, who is universally respected, had an incredible penalty differential of plus-31, drawing 35 calls while taking just four. Oh, and he racked up a cool 96 points.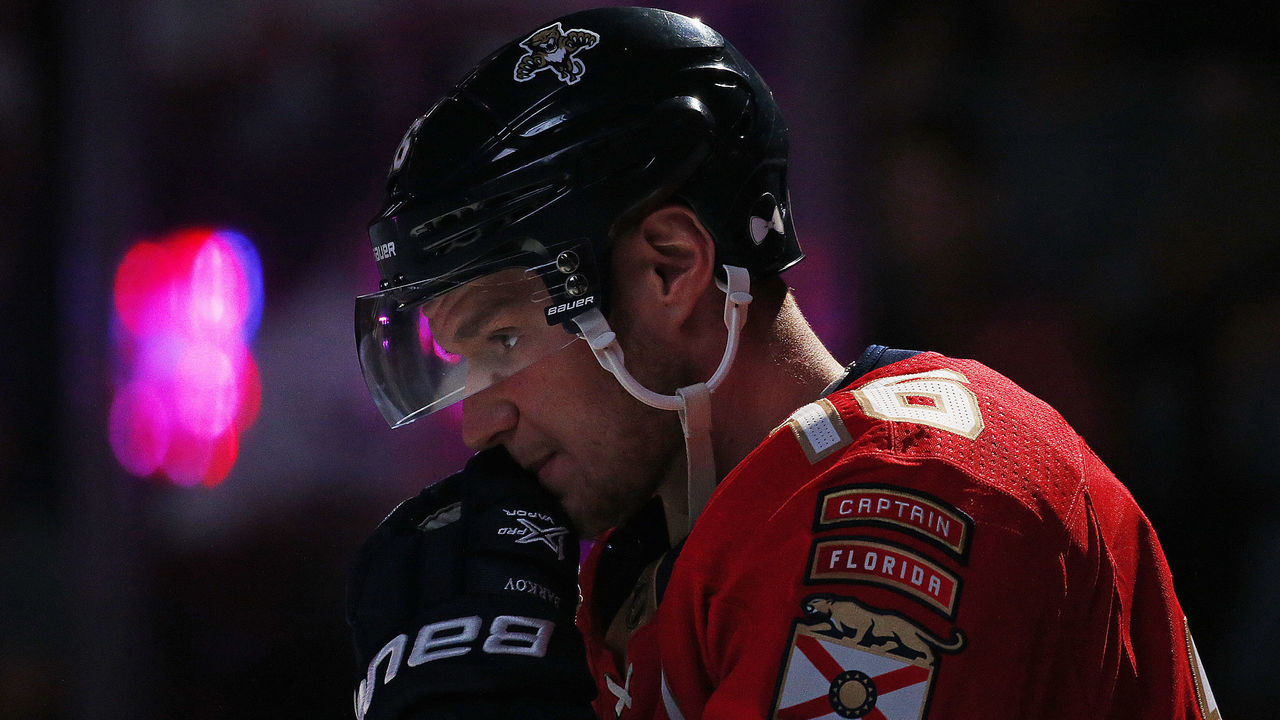 I whittled down the list of Byng candidates by asking a few questions: What position does he play? How many and what kind of infractions (penalty minutes/fines/suspensions) did he accrue? How many games did he play and what was his role? Was he an impact player?
Girard and Rielly were propped up because they're defensemen and by nature thrust into potential penalty-taking situations more frequently than forwards. O'Reilly landed in third because he was often deployed in a defensive role and still had a friendly stick. Dadonov (eight penalty minutes in 82 games) nudged out guys like Sean Monahan (12 PIM in 78 GP) and Matt Duchene (8 PIM in 73 GP) based off per-game rates. Honestly, after Barkov, there were about 10 perfectly reasonable options.
(Side rant: Why are writers determining the NHL's most sportsmanlike player? The award should be voted on by those who interact with the players at ice level. I appreciate the voting role and am honored to contribute, but wouldn't coaches, players, and/or officials be better suited for the job?)
Announced finalists: Barkov, Monahan, O'Reilly
Best guess at winner: Barkov
NHL All-Star Team
| Left wing | Center | Right wing |
| --- | --- | --- |
| 1. Brad Marchand (BOS) | 1. Connor McDavid (EDM) | 1. Nikita Kucherov (TBL) |
| 2. Johnny Gaudreau (CGY) | 2. Sidney Crosby (PIT) | 2. Patrick Kane (CHI) |
| 3. Alex Ovechkin (WSH) | 3. Nathan MacKinnon (COL) | 3. Blake Wheeler (WPG) |
| Defense | Defense | Goaltender |
| --- | --- | --- |
| 1. Mark Giordano (CGY) | 4. Victor Hedman (TBL) | 1. Andrei Vasilevskiy (TBL) |
| 2. Brent Burns (SJS) | 5. Morgan Rielly (TOR) | 2. Ben Bishop (DAL) |
| 3. Kris Letang (PIT) | 6. John Carlson (WSH) | 3. Robin Lehner (NYI) |
NHL All-Rookie Team
| Forward | Defense | Goaltender |
| --- | --- | --- |
| 1. Elias Pettersson (VAN) | 1. Miro Heiskanen (DAL) | 1. Jordan Binnington (STL) |
| 2. Brady Tkachuk (OTT) | 2. Rasmus Dahlin (BUF) | |
| 3. Anthony Cirelli (TBL) | | |
John Matisz is theScore's national hockey writer.