Odell Beckham Jr. is with the Rams now. How's that going to work?
Emilee Chinn / Getty Images
The Los Angeles' Rams acquisition of wideout Odell Beckham Jr. on Thursday was something of a surprise. Until the last minute, the Rams weren't among the teams reportedly taking a run at Beckham, and their offense already seemed pretty stacked. The Rams enter Week 10 ranked second in the league in points scored and in DVOA, and third in expected points added per play. Quarterback Matthew Stafford leads in the league in Total QBR. They decided to keep stocking up on 2015 All-Pros anyway.
Is this a good thing? Can the Rams make this work? Let's dive in.
First of all, how do the Rams keep doing this given the constraints of the salary cap?
L.A. definitely has a thing for expensive veterans, but it's stuffed a lot of incentives into Beckham's deal to make it work from a cap perspective. As of Thursday, the Rams had just $2.66 million in cap space, according to the NFLPA's database. Beckham's deal, per NFL Media's Ian Rapoport, has a base value of $1.25 million for the remainder of the season, but he can earn up to $3 million more in incentives based on "how they finish the regular season and postseason." So presumably Beckham will see a lot of that money if the Rams reach or win the Super Bowl. And any incentives he earns are applied to L.A.'s 2022 cap.
So the Rams aren't paying him that much.
Nope. Though he could potentially earn up to $4.25 million, which is what the Cleveland Browns would have had to pay him for the remainder of the season. He can still double dip to collect that amount from Cleveland by filing for termination pay, which vested veterans can do once in their careers. But this deal allows him to hedge against that to possibly file for termination pay later in his career, as Over the Cap's Jason Fitzgerald wrote.
One other thing: It's notable that Rapoport said these are team incentives, rather than performance or play-time incentives. The actual contract language might reveal something different, but it seems as if the bulk of Beckham's pay is tied to how far the Rams go this season. Which might explain why he chose to go there. Though that L.A. weather can be pretty dang sweet, too.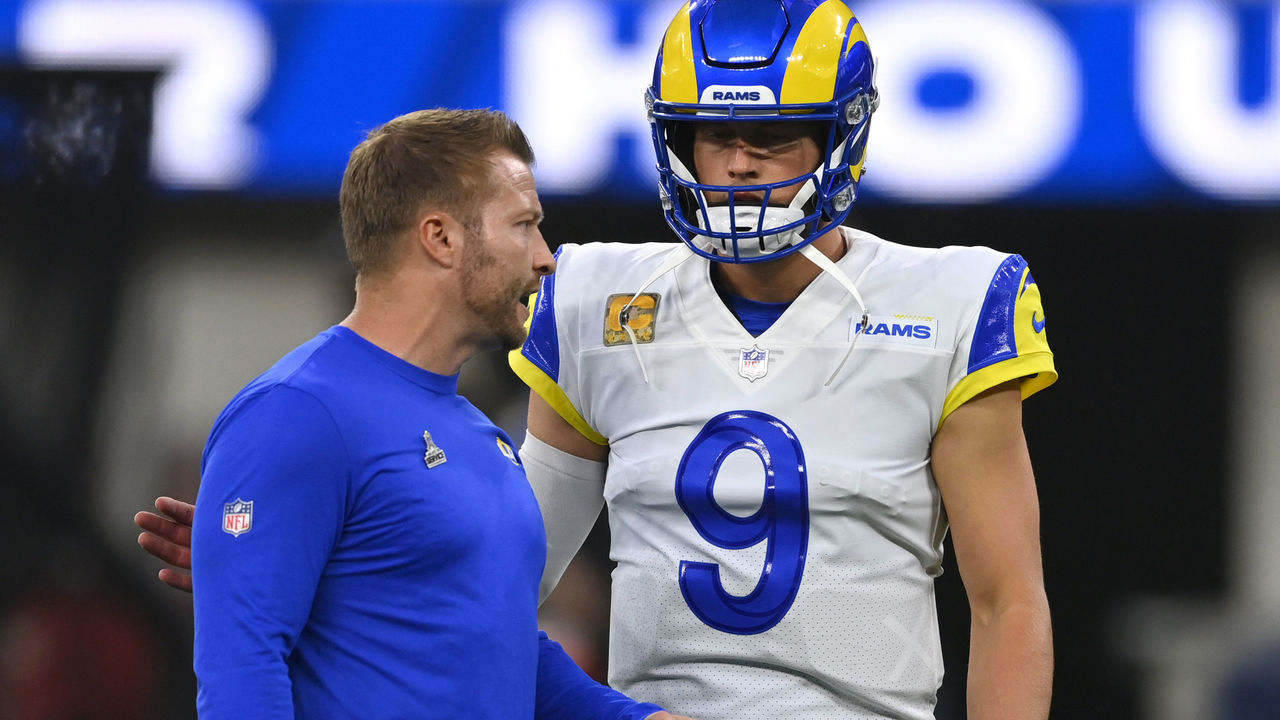 OK, so why would the Rams want to do this?
This is the million-dollar question. Beckham just turned 29, and his transcendent superstar days happened a long time ago. Yeah, he once averaged 96 catches for 1,374 yards and nearly 12 touchdowns in a three-season span, but that was five years ago. He was underwhelming - often injured and generally unreliable - during his two and a half seasons with the Browns. He also never seemed to click with quarterback Baker Mayfield, who tends to be more of a game-manager.
Didn't the Rams just get rid of DeSean Jackson because he was unhappy?
They did. Jackson was bummed about his playing time and how infrequently he had been targeted. They also have a rather well-stocked receiving corps with Cooper Kupp, Robert Woods, and Van Jefferson, plus tight end Tyler Higbee. And Kupp is the clear No. 1 here: His 103 targets are the most in the league.
Jackson's reaction to his role does not mean Beckham will feel the same way. Beckham has to know what he's getting into here.
Are the Rams maybe playing a little bit of keep-away here, too?
That's also possible. The Green Bay Packers were reportedly hot and heavy for Beckham, and no doubt the prospect of Beckham in that Aaron Rodgers-Davante Adams-Aaron Jones offense gave Rams coach Sean McVay plenty of nightmares.
The Rams are a Super Bowl contender, but the NFC is top-heavy. L.A. is 7-2 but it trails the Arizona Cardinals by a game in the NFC West, and failing to win the division would mean being at best a No. 5 playoff seed, which would mean likely having to take to the road for the duration of the postseason. So, yeah, there's probably an element of subterfuge to this on L.A.'s part. And I'm sure they sold him on the difference between the weather in L.A. versus the weather in Green Bay, too.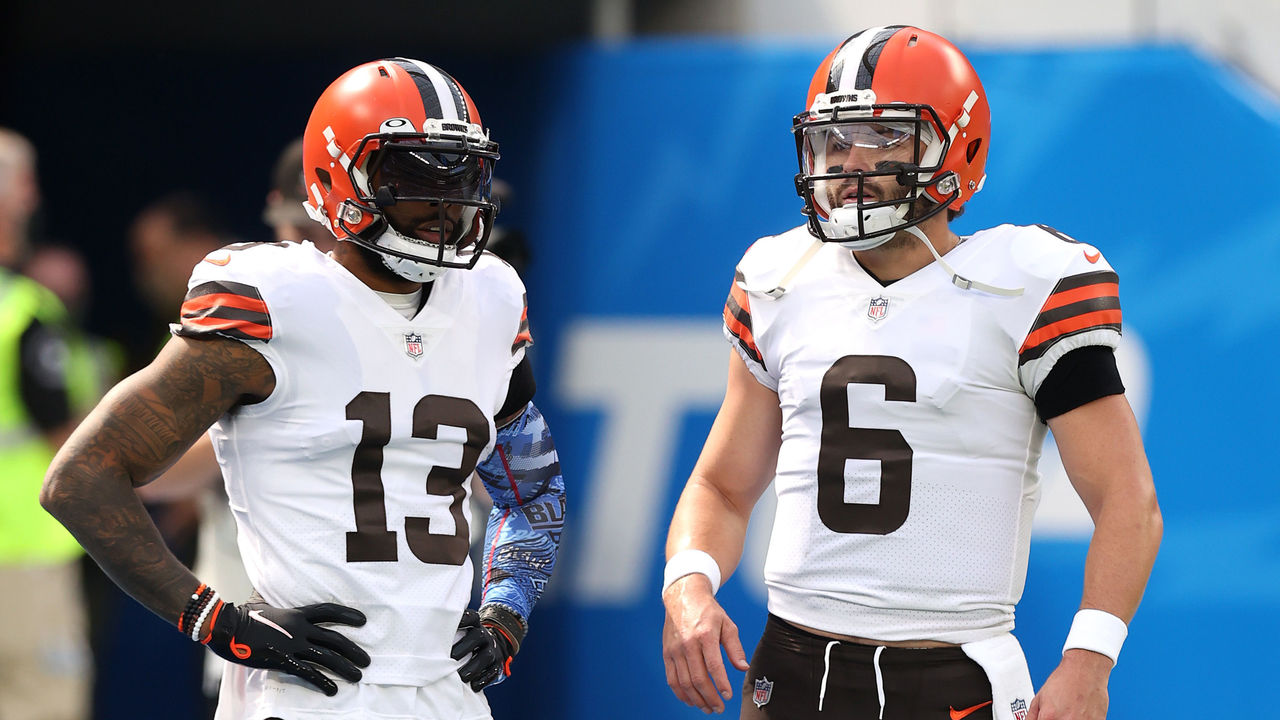 But can Beckham fit in?
McVay is - all together now - widely regarded for his play-calling acumen, so he presumably has a plan to work Beckham into the offense. Beckham can still be a downfield threat: His average depth of target this year is 14.3 yards, per PFF. And even though he had just seven catches on 13 intermediate-range targets (10 to 19 air yards) in six games this season with Cleveland, he'll now have Stafford tossing him the ball instead of Mayfield.
Mayfield has attempted roughly the same percentage of intermediate-range throws (24%) as Stafford (23.7%), but Stafford has 45 completions to Mayfield's 33. Beckham can also potentially draw attention from defenses that can benefit the Rams' other pass catchers. That might be part of whatever master plan McVay has in mind here.
Scheme-wise, might Beckham still have a chance to get the ball?
Yes, actually. The Browns are a run-oriented offense, but one of the secrets to McVay's sauce is a willingness to throw on early downs. In fact, according to Ben Baldwin's database, L.A. throws on first and second down 60.2% of the time, the fourth-highest total in the league. The Browns' total is just 47.2%, which ranks 28th.
So while Beckham is joining an established group of receivers, there also ought to be more opportunities for him to be targeted simply because the Rams like to throw it a lot more in what are typically rushing situations.
Right, but how will he fit? Like, as a teammate and stuff.
That's the other million-dollar question. If Beckham can be happy as a role player who's along for the ride toward a possible championship, the sky's the limit. It never hurts to have too many good football players.
But the Rams definitely run the risk of spoiling a good thing. Take what former Rams safety John Johnson III, who joined the Browns this season, told The Akron Beacon-Journal.
After first saying, "I don't know how that's going to work," Johnson added, "I just feel like they had a good thing going, like a complete offense. From being in L.A., I know for a fact the offense runs through Cooper Kupp. Even in the run game, the pass game, the screen game, it kind of runs through Cooper Kupp. Obviously, Odell's a big name. He's going to want that attention as well. So it'll be interesting." It will be interesting!
Dom Cosentino is a senior features writer at theScore.
Comments
✕
Odell Beckham Jr. is with the Rams now. How's that going to work?
  Got something to say? Leave a comment below!