2021 NFL Draft prospect rankings: Safeties
Photo illustration by Nick Roy / theScore
theScore's Dan Wilkins breaks down the top safety prospects in the upcoming 2021 NFL Draft as part of a position-by-position series rolling out throughout April.
Top 50
QB | RB | WR | TE | OL
EDGE | DL | LB | CB | S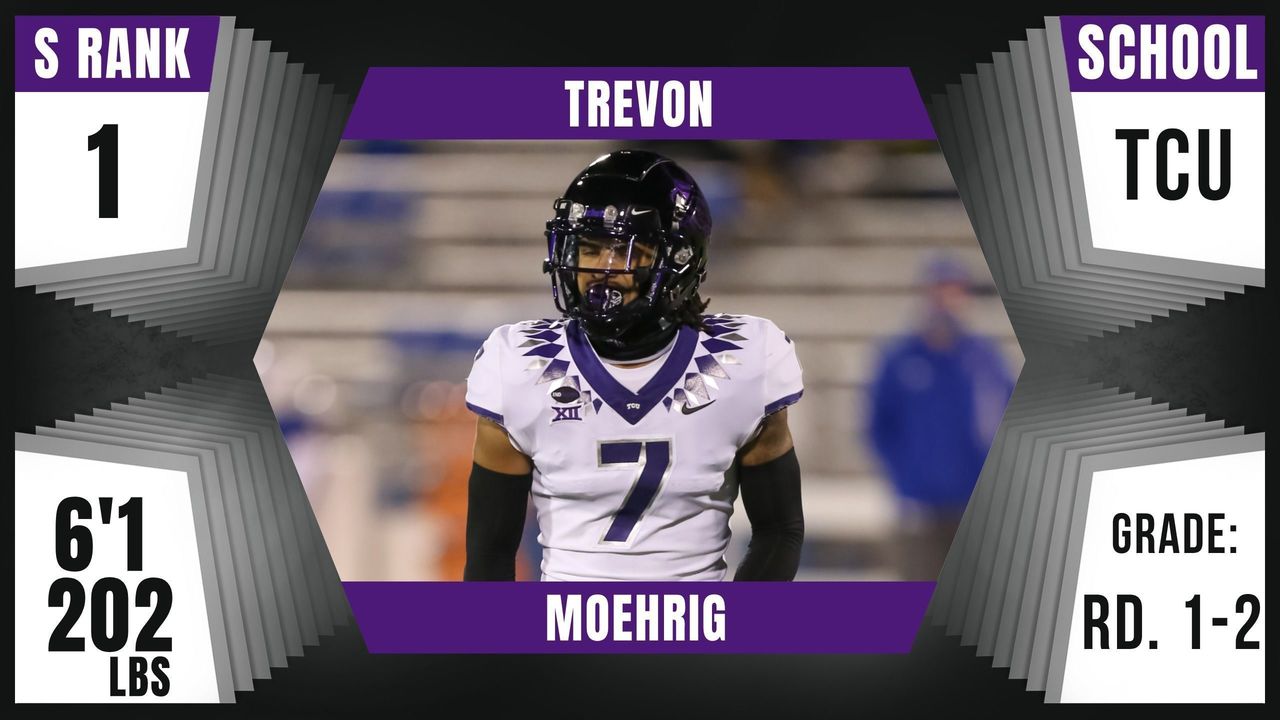 Key stats: 47 tackles, 2 INTs, 9 passes defended
A do-it-all defensive back who can thrive in a variety of roles and defensive systems, Moehrig is our clear-cut No. 1 safety in this class. His movement traits and quick processing ability allow him to cover a lot of ground on the back end, and he has the ball skills to disrupt the catch point and take turnovers the other way. Moehrig is also a sound finisher when it comes to tackling, making him an asset in the running game, too. The TCU standout should be a solid starter from Day 1 in his NFL career, and with some time to adjust to the next level, he'll have the potential for much more.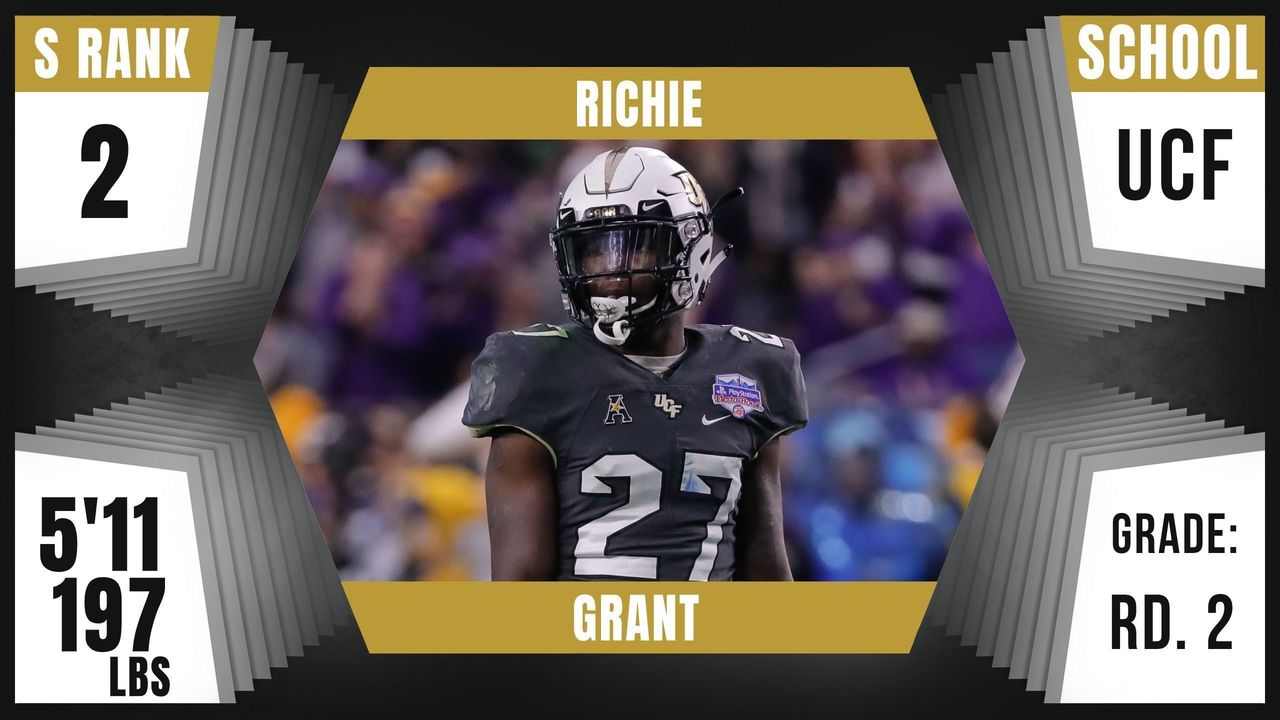 Key stats: 72 tackles, 3 INTs, 5 passes defended, 1 sack
Versatility and instincts are the main selling points with Grant's game, giving him as high a floor as any safety in this class. Whether he's lined up deep, in the box, or in the slot, the UCF star demonstrates the processing ability and transition quickness to maintain a high level of impact in coverage. And though he may not have the most imposing frame, he's plenty physical and aggressive when it comes to making his presence felt as a run defender. Grant should be an instant-impact starter who can be moved all over the field, a major plus in today's matchup-driven game.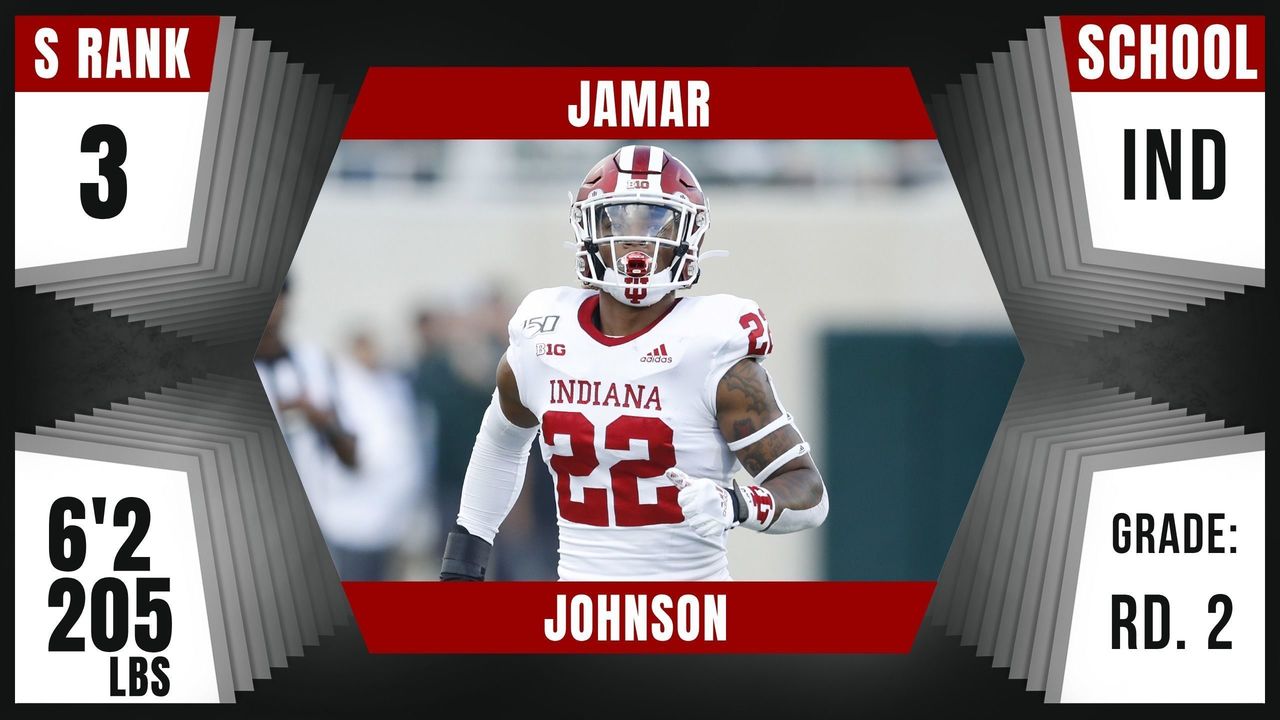 Key stats: 42 tackles, 4 INTs, 4 passes defended, 1 sack
One of the few safeties with the skill set to succeed in extended action in a single-high centerfield role and also take some reps over the slot, Johnson should be coveted by NFL teams. Though he's not the fastest player on the field, he maintains excellent range with impressive processing and smoothness in transitions as the play develops. Don't let athletic testing fool you, there's a reason he's seemingly always in a position to make a play. Johnson will need to improve his game as a run defender, both in pursuit and in terms of finishing, but the upside that comes with his natural abilities in coverage is huge.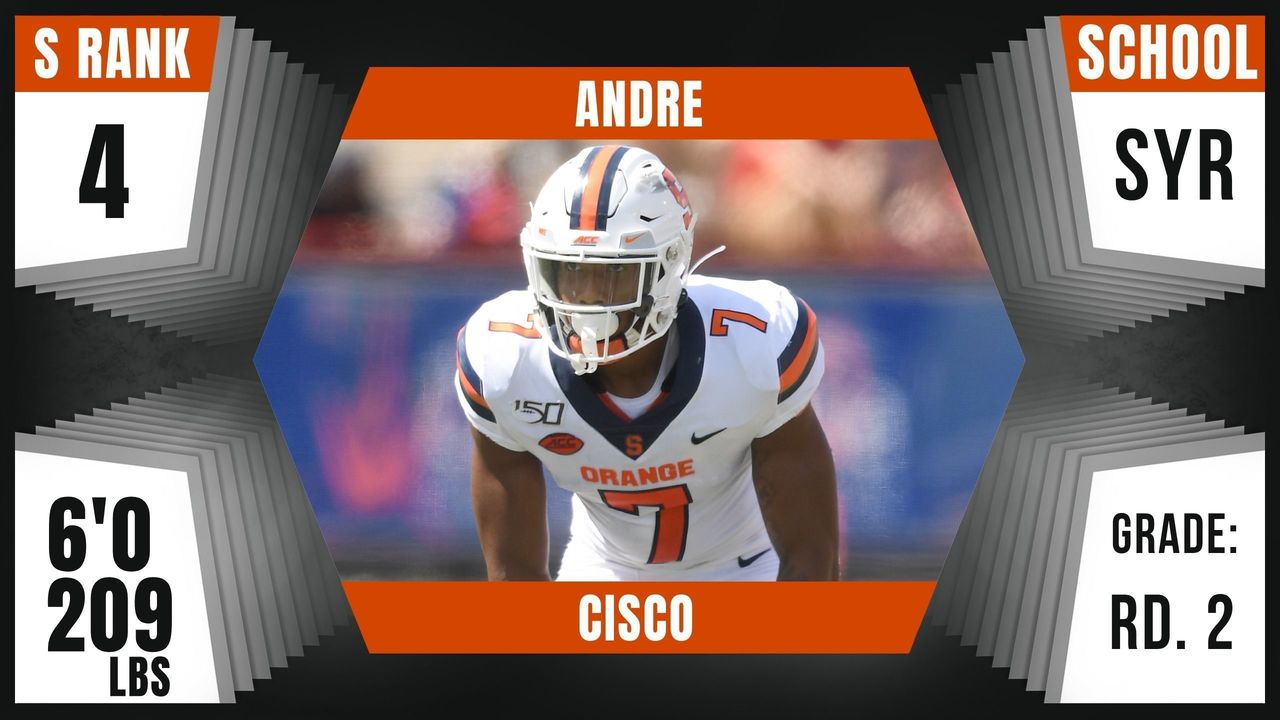 Key stats (2019): 65 tackles, 5 INTs, 5 passes defended, 1 TD
Cisco is a bona fide ball hawk. With the athleticism to cover sideline-to-sideline and ball skills to create turnovers on a consistent basis (13 interceptions in 24 games at Syracuse), he has the rare single-high safety profile that should have defensive coordinators salivating. He'll need to be more disciplined at the next level, both in terms of taking chances in coverage and being a consistently effective player in the run game. But if his recovery from an October ACL injury goes smoothly, it may not be long before he's outperforming his draft position. Today's NFL is all about the passing game, and Cisco's rare coverage traits give him the upside of a big-time playmaker in that department.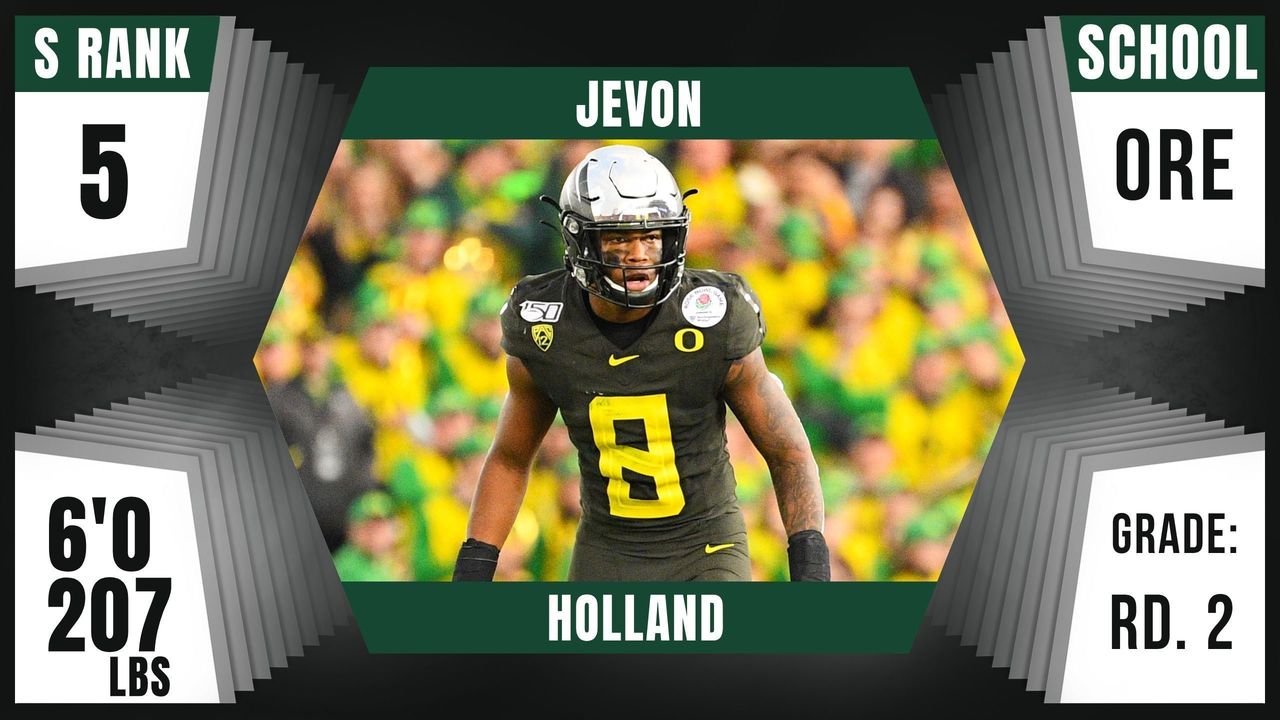 Key stats (2019): 66 tackles, 4 INTs, 4 passes defended, 1 TD
Holland is an instinctive, versatile player who brings a number of valuable traits to the back end of a modern defense. At his best working top-down and making quick breaks on plays that develop in front of him, the Oregon product would be a solid starter in a two-high defensive system. But he's also rather unique in his ability to transition down into the slot, something NFL teams could certainly look to utilize in sub packages. He'll be a better fit for zone coverages than man, as he could have trouble turning and running with top athletes downfield. But he will always be in the right position and has the ball skills and competitiveness to make his share of game-changing plays.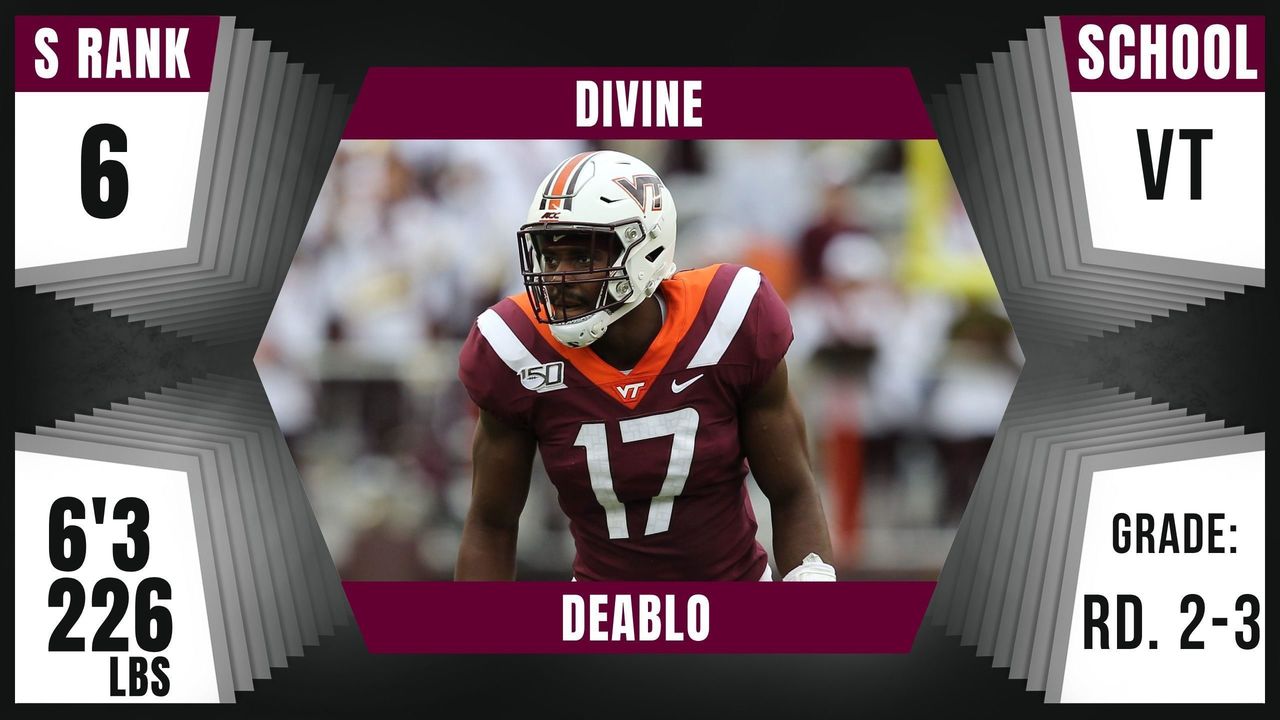 Key stats: 55 tackles, 4 INTs, 4 passes defended
Deablo has a rare blend of size and speed for the safety position. He's best-suited for a role near the line of scrimmage, lacking the fluidity in space to be a consistently effective cover man downfield, but he also shouldn't be typecast as a quintessential box safety only there to defend the run. The Virginia Tech product's advanced diagnostic skills in coverage allow him to make some impressive breaks on routes developing underneath. With the way tight ends and receiving backs are dominating the middle of the field in today's game, Deablo's upside as a "robber" defender in that area brings plenty of value.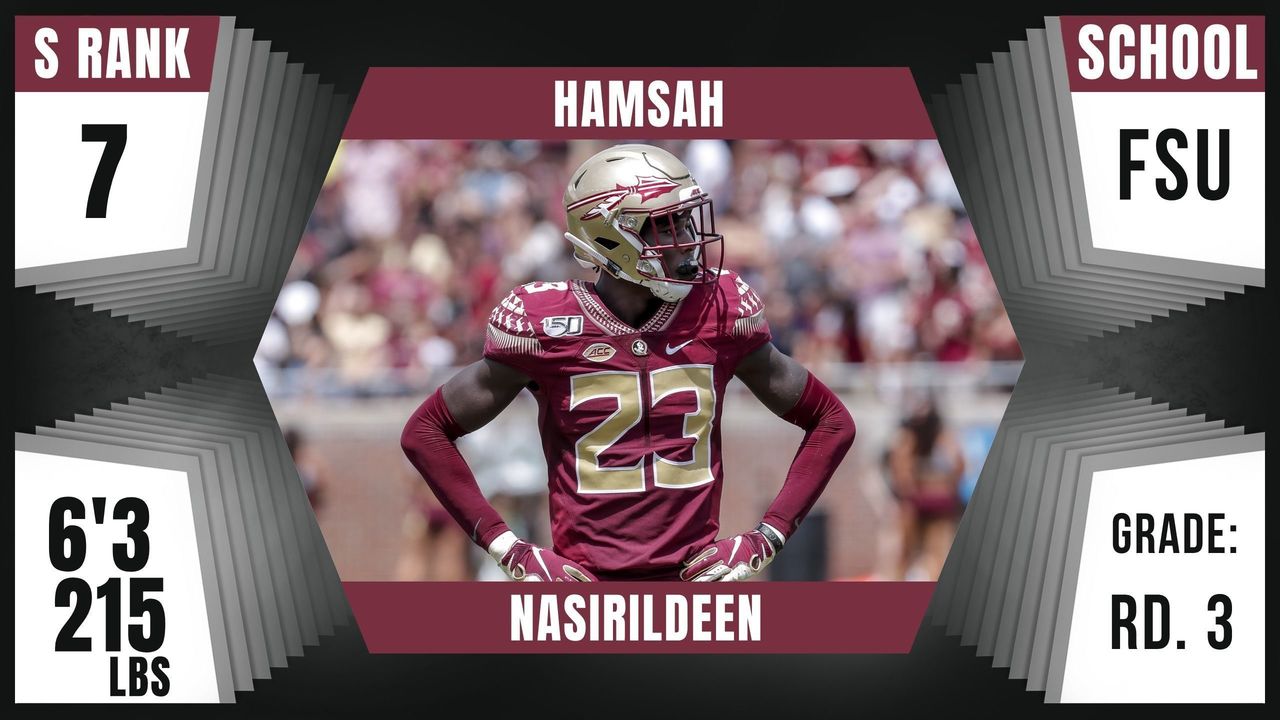 Key stats (2019): 101 tackles, 2 INTs, 3 passes defended, 1 sack, 1 TD
Nasirildeen is the best run-defending defensive back in this class, and his impressive tackle production at Florida State backs that up. He's a slam-dunk fit for a box safety role in a Cover 3 defense, in which he can continue to make his presence felt. Though he may lack the fluidity in space to be an impact player in the passing game downfield, he can still have a significant sub-package role as an underneath defender in coverage.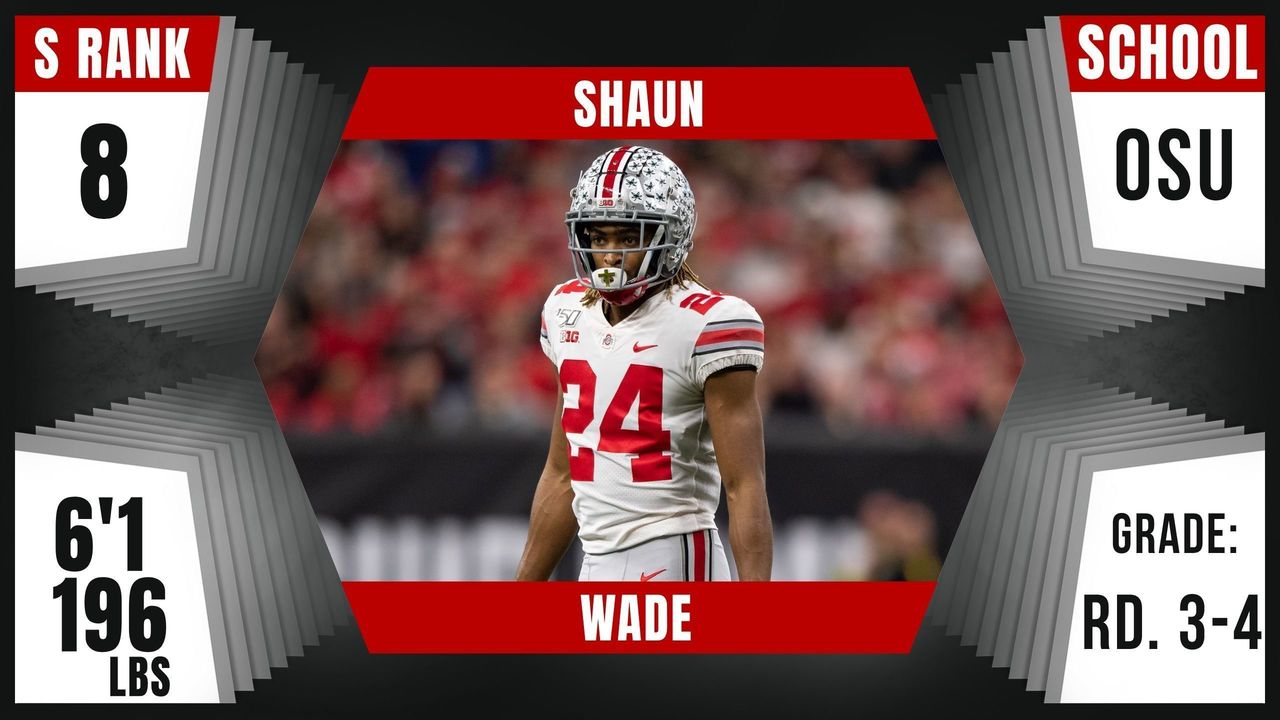 Key stats: 34 tackles, 2 INTs, 4 passes defended, 1 TD
Wade is a fascinating evaluation. Prior to the 2020 season, when he was playing exclusively in the slot, the Ohio State product was considered by many to be a potential first-round talent. And then came his transition to boundary cornerback, which led to an incredibly difficult year and a downward-trending draft stock. Wade still has plenty of talent to offer, though, particularly if he's deployed as a safety at the next level. It's a projection, to be sure, but it's a worthwhile bet based on the production we've seen in the past. If he's removed from situations in which he's forced to match the quickness of receivers off the line and instead allowed to use his instincts and physicality in a more optimal way, Wade could end up being a steal.
Other notable prospects
Caden Sterns (Texas)
Ar'Darius Washington (TCU)
Tyree Gillespie (Missouri)
Richard LeCounte (Georgia)
Comments
✕
2021 NFL Draft prospect rankings: Safeties
  Got something to say? Leave a comment below!