The Warriors are the most popular choice for Washington's new name, Twitter data shows.
A map that Betonline.ag created based on tweets about the team's name change shows the majority of the United States likes the Warriors, with 26 states favoring that name over others. The Redtails were the second most popular name with 15 states, with the Redhawks (five states) and Redwolves (four states) following.
Over 100,000 tweets were tracked, including hashtags like #washingtonwarriors and #washingtonredtails.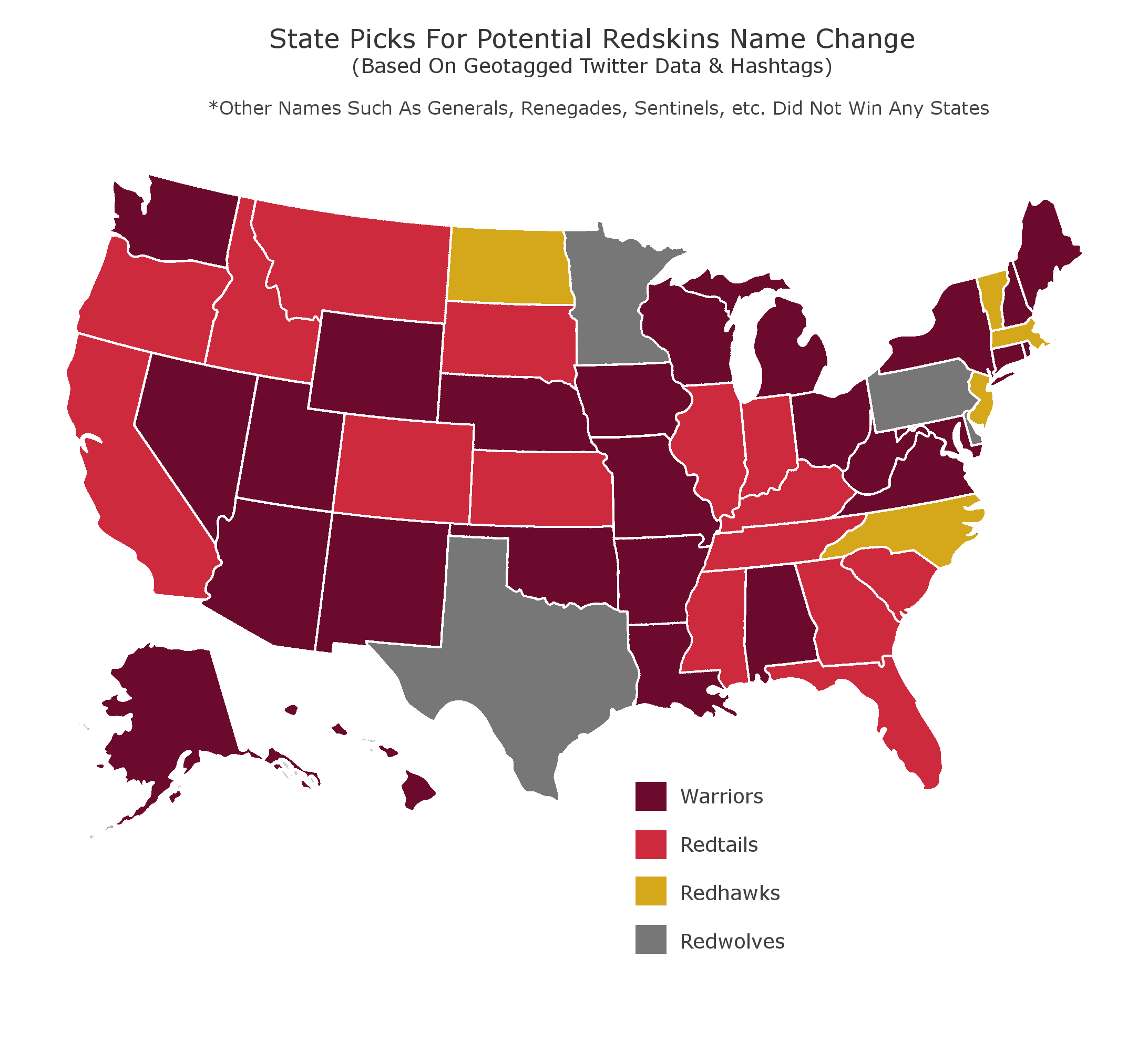 Washington announced Monday it will be retiring the Redskins name and logo after 87 years.