Breaking down the biggest deals from Day 1 of NBA free agency
Mark Blinch / NBA / Getty Images
The NBA offseason is officially here, with teams permitted to negotiate with free agents as of Friday at 6 p.m. ET. Here's some quick-hitting analysis on some of the biggest deals reached on the first day of free agency.
Rockets sign VanVleet to 3-year, $130M deal
Read about the VanVleet deal from every angle here.
Blazers re-sign Grant to 5-year, $160M deal
It feels like the Blazers were bidding against themselves here, but Grant had them over a barrel and he and his Klutch Sports reps knew it.
With the organization still intent on retaining Damian Lillard and trying to build a winner around him, Joe Cronin and Co. couldn't afford to let their second-best player walk, especially with no cap space available to replace him. Grant leveraged that desperation into a massive guarantee and a coveted fifth year. It's unclear whether that will be enough to placate Lillard after the team declined to trade the third overall pick at his behest, but it's safe to assume he'd have had fewer than 10 toes in Rip City if they'd failed to bring Grant back.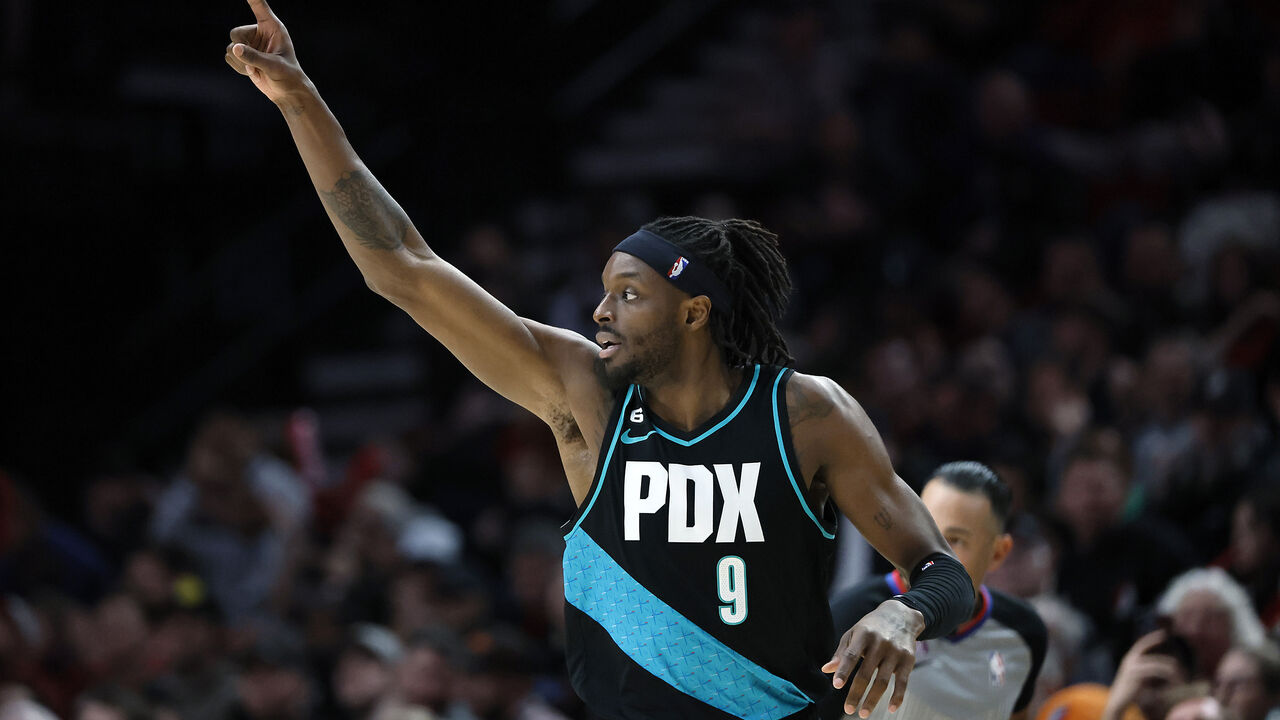 Make no mistake: Grant is a very good player. He's coming off a season in which he averaged 20.5 points, shot over 52% from 2-point range and over 40% from deep, flashed legitimate self-creation chops, and provided quality defense on the wing and as a weak-side rim-protector. He has substantial limitations as a playmaker, but the Blazers have enough playmaking to render that shortcoming moot. Their already shoddy defense would be in even bigger trouble without him. He's a good fit with this team, and there's a path to return to competitiveness with him onboard.
If things don't pan out, though, and Lillard decides he wants a trade anyway, Portland could be left holding a very heavy bag. - Joe Wolfond
Mavs re-sign Irving to 3-year, $126M deal, sign Curry
From a basketball perspective, retaining Kyrie Irving - the most talented free agent on the market - was a necessity for Dallas after the Mavericks traded Spencer Dinwiddie, Dorian Finney-Smith, an unprotected 2029 first-round draft pick, and two second-rounders for the polarizing point guard. The Mavs couldn't afford to replace Irving had he walked in free agency, and the combination of Kyrie and Luka Doncic should make for beautiful offensive basketball going forward.
But it's never just about basketball with Irving. Given the eight-time All-Star's penchant for team-rattling drama, and the lack of teams with significant cap space out there, it's fair to question who the Mavs were bidding against for Irving's services when they handed him a three-year, $126-million deal that contains a player option in 2025-26.
The front office may be celebrating today, but it feels like these are all steps along a path that eventually leads to a disgruntled Doncic sooner rather than later.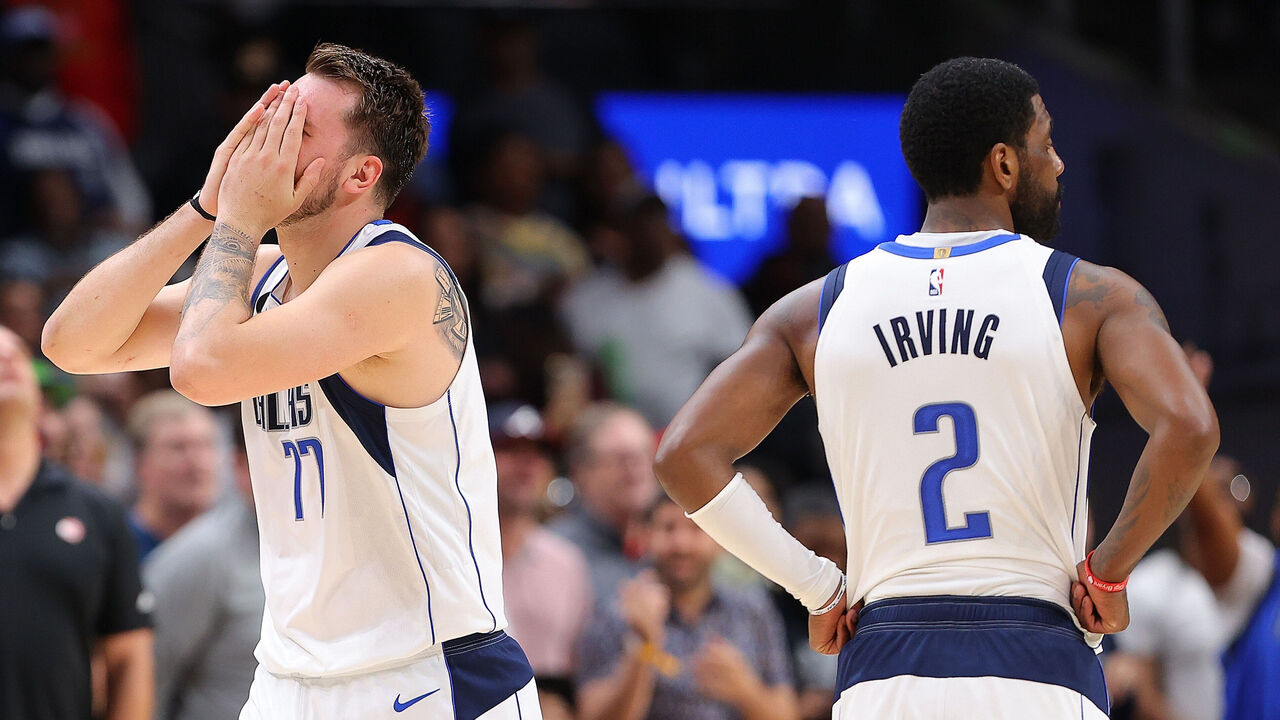 Adding Seth Curry (on a cheap deal) - one of the game's elite shooters - only adds to Dallas' potentially devastating attack, but the Mavs still have major defensive questions to address. - Joseph Casciaro
Nets re-sign Cam Johnson to 4-year, $108M deal
Though Mikal Bridges stole the headlines in Brooklyn, the Nets knew they had to retain restricted free agent Cam Johnson. They did just that with a contract that will pay the 27-year-old an average of $27 million per season.
That's a bit of an overpay, especially considering that in trading Joe Harris into Detroit's cap space earlier this week, the Nets appeared to eliminate the potential for a massive offer sheet from the Pistons. Nevertheless, Johnson's good enough to keep this deal from looking egregious. He's a career 39.4% 3-point shooter who doesn't need the ball, but he also showed some intriguing on-ball growth after moving from Phoenix to Brooklyn. In three-and-a-half years in Phoenix, only 26.5% of Johnson's 2-point field goals were self-created (unassisted). In 25 games with the Nets, that number jumped to 43.4%, with Johnson knocking down 57.2% of his attempts inside the arc.
Between his offensive potential as a secondary scorer and catch-and-shoot threat, plus his defensive improvements, Johnson should prove to be an integral component of Brooklyn's future. Now under long-term team control on a sizeable contract, that could also mean being a trade chip. - Casciaro
Bucks re-sign Middleton to 3-year, $102M deal
All things considered, this is a good deal for both Middleton and the Bucks.
While no longer quite the player he was at his All-Star best, Middleton's shot-creation is still an invaluable component of Milwaukee's Giannis-led offense. Given the team's precarious cap sheet, the Bucks couldn't afford to lose him in free agency. Regardless of whether Middleton can still be a $34-million-per-year player on the court, the Bucks did well to retain the three-time All-Star at an average annual salary more than $6 million cheaper than his 2023-24 player option would've cost ($40.4 million). And at 32 years old when next season tips off, Middleton did well to secure himself one more NBA payday. - Casciaro
Wizards re-sign Kuzma to 4-year, $102M deal
Washington has finally committed to a long-overdue rebuild under new team president Michael Winger, but the front office clearly values Kuzma enough to keep him around.
Kuzma has turned himself into a solid player, and he should continue to put up numbers on a bad Wizards team after cracking the 20-point barrier for the first time last season, when he averaged 21.2 points, 7.2 rebounds, and 3.7 assists on slightly below-average 54.4% true shooting. The bet here for Washington is that even if Kuzma doesn't factor into its long-term rebuilding plans, the soon-to-be 28-year-old will retain his trade value while making an average of more than $25 million per year.
I'm not convinced that will be the case, but it will be interesting to see how much of the offense Kuzma dominates with Bradley Beal and Kristaps Porzingis replaced by Jordan Poole and Tyus Jones. - Casciaro
Warriors re-sign Green to 4-year, $100M deal
Despite reports that rival teams like the Kings and Lakers were sniffing around, Green returning to the Warriors felt like the most predictable outcome all along.
The 33-year-old's best days may be behind him, but Green remains one of the league's best defensive players, one of its sharpest basketball minds, and an important connector within the Warriors' complex, motion-heavy offense. There's a reason every visible member of the Warriors - whether it be Steph Curry, head coach Steve Kerr, or new general manager Mike Dunleavy - has been saying retaining Green is imperative if Golden State wants to continue competing for championships.
Trading Jordan Poole, who Green infamously punched during a preseason practice last fall, and acquiring Chris Paul probably didn't hurt the Warriors' chances, either. - Casciaro
Raptors re-sign Poeltl (4/$80M), sign Schroder (2/$26M)
This is a player-friendly deal for Poeltl, especially with the player option on the final year, but not an outlandish one considering what comparable centers around the league are making. It's also a deal Toronto absolutely had to make after dishing out a lightly protected 2024 first-rounder in exchange for Poeltl at last season's trade deadline.
Adding Poeltl to the roster made sense, even if the timing and acquisition cost didn't. The Raptors didn't have a starting-caliber center, and Poeltl gave them much-needed structure and stability at both ends. Though the addition couldn't save the team from its fate as a one-and-done 9-seed in the play-in, don't blame Poeltl for that. Toronto played at about a 47-win pace after the deadline and outscored opponents by 9.1 points per 100 possessions with him on the floor, while getting outscored by 4.3 points per 100 with him on the bench.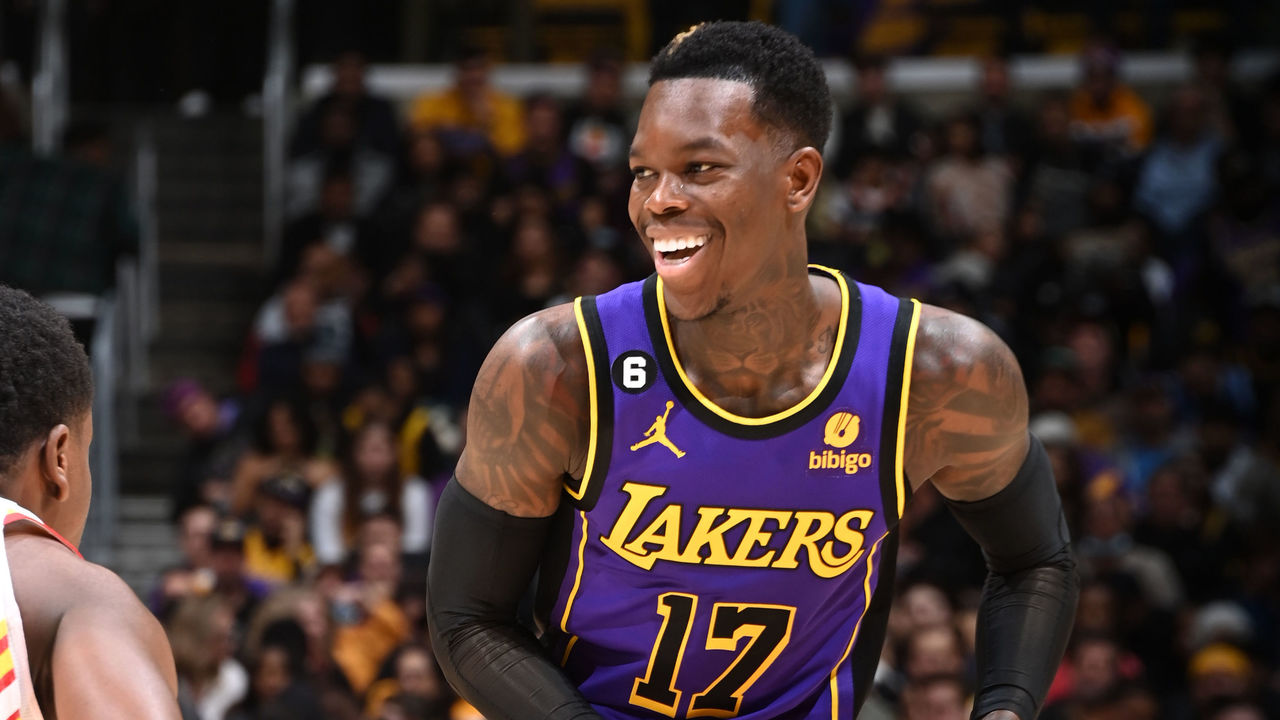 Losing his pick-and-roll partner in VanVleet really hurts, though, and Schroder - who the Raptors signed for the full non-taxpayer MLE to replace VanVleet - won't quite replicate what his predecessor brought to that successful two-man dance. Schroder is a less adept and less willing pocket passer than VanVleet and doesn't have nearly the same pull-up gravity. Poeltl could very well look worse in Toronto as a result.
It's not a bad signing in a vacuum. The Raptors didn't have many avenues to pivot after suddenly finding themselves in need of a starting point guard, and they nabbed one of the better ones available. It's just hard not to react to their moves in totality with a shrug and a sigh. - Wolfond
Pelicans re-sign Jones to 4-year, $54M deal
This could prove to be a great piece of business for New Orleans.
After declining the 2023-24 team option for Herb Jones, which was worth roughly $1.8 million, the Pelicans extended the 24-year-old on a long-term deal that carries an average salary of $13.5 million. Though there's some risk in paying Jones now when the team had him on the books for so cheap next season, this is great value in the modern cap climate for a defensive forward as good as Jones already is. For Jones, he turned the uncertainty of a one-year option into guaranteed, long-term security. Not bad for a 2021 second-round pick.
Jones didn't take the step forward the Pelicans may have hoped for in 2022-23, but he was still a stellar defensive starter for a team that desperately needs consistency. Jones has finished top 10 in both steals per game and steal percentage in each of his first two seasons, and at 6-foot-8 and 210 pounds, he can capably guard the league's biggest and best forwards. If he just remains this player for the foreseeable future, the deal looks good enough for New Orleans. If his shooting ever comes around (33.6% from deep through two seasons), this could be a steal. - Casciaro
Lakers re-sign Hachimura (3/$51M), sign Vincent (3/$33M), Prince (1/$4.5M), Reddish (2 years)
The Lakers made some solid additions here that should override their subtractions and make them better - provided, of course, they're able to bring back Austin Reaves and, to a lesser extent, D'Angelo Russell. They definitely outbid the market to bring back Hachimura, but it's hard to quibble with that decision given how snugly he fit into their rotation after coming over at the deadline, and how important he was to their playoff run.
Meanwhile, this is good value for Vincent, a capable pick-and-roll operator and solid (if wildly streaky) shooter who proved last season that he could hold up defensively deep into the playoffs despite being undersized. He'll be a good Schroder replacement, and he's arguably better built for the playoffs than Russell. Prince at the bi-annual exception is also a nice add; he gives the Lakers another big wing who can guard both forward spots while credibly spacing the floor on offense, hitting 38.4% of his threes over the last three seasons.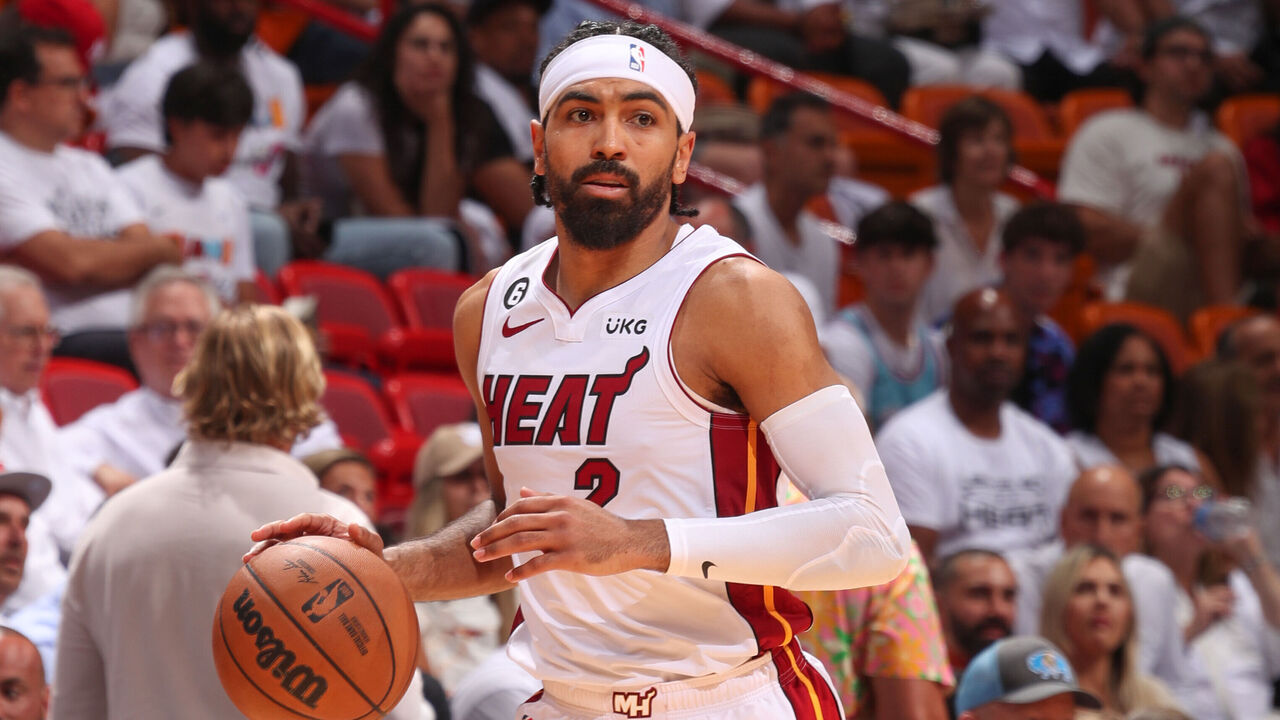 Reddish is more of a flier, but low risk at the minimum. He has great physical tools and showed flashes of putting things together in Portland last season, but he's never found consistency on either side of the ball. And it's going to be hard for him to carve out a consistent role in L.A.'s crowded frontcourt. - Wolfond
Pacers sign Bruce Brown to 2-year, $45M deal
Bruce Brown found the perfect home in free agency a year ago, as the do-it-all guard fit perfectly alongside Nikola Jokic. After helping Jokic's Nuggets win the 2023 championship, Bruce declined his $6.8-million option for next season and will now make $22 million in Indiana. The Pacers hold a $23-million team option for 2024-25. Not bad for a player who made $15.1 million over the first five seasons of his career.
Brown's not worth his new annual salary, but that doesn't matter much to a Pacers team that had more than enough cap space and no better way to use it. With his solid defense, deft cutting, improving on-ball chops, and timely shooting (37.1% from deep on 2.3 3-point attempts per game over the last two years), Brown will make an ascendant Pacers team even better. That's all that matters to Indiana. - Casciaro
Bulls re-sign White (3/$40M), sign Carter (3/$20M deal)
It appears Coby White's new deal is a three-year, $33-million pact, with incentives that bring the total value of the contract up to $40 million. Though his role has slowly diminished in the four years since Chicago drafted him seventh overall, White has quietly improved, culminating in an efficient season off the Bulls' bench in 2022-23. The 23-year-old has always been able to shoot, but he's made some strides when it comes to his playmaking, decision-making, and even his defense. On a new deal that essentially pays mid-level money, there's no expectation of stardom.
The Bulls did well to land Jevon Carter for only $20 million over three years. The defense-first guard is a smart player who's also developed into a knockdown shooter. Carter shot 42.1% from deep last season on a career-high 4.2 3-point attempts per game. When Carter shares the court with Alex Caruso, the Bulls will have as defensively stout a backcourt as any in the league. Expect Carter to replace fellow free agent Patrick Beverley. - Casciaro
Cavs sign Strus (4/$64M), Niang (3/$26M), re-sign LeVert (2/$32M)
We can't go too deep on Cleveland's offseason yet, as it appears the Cavs are acquiring Max Strus as part of a sign-and-trade with Miami, but it's unclear who the other teams involved are or what assets Cleveland is giving up.
In any event, adding Strus and Georges Niang - a career 40% 3-point shooter - would help further juice a Cavs offense that could use more shooting beside Donovan Mitchell and Darius Garland, particularly from the forward position. In addition, Niang's defensive issues can be masked on a team with Jarrett Allen and Evan Mobley. - Casciaro
Suns sign Watanabe, Eubanks, Bates-Diop, re-sign Okogie, Lee
Look, it was never going to be a particularly exciting free-agency period for Phoenix. After trading for Bradley Beal, the Suns had nine roster spots to fill, with nothing but minimum contracts to offer anyone whose Bird rights they didn't possess (which is to say: anyone other than Torrey Craig). The work of filling out the roster around Beal, Devin Booker, Kevin Durant, and Deandre Ayton was unglamorous but important. And all things considered, this team had a good day.
Of the free agents who were on the roster last season, the Suns were able to bring back Okogie (their best point-of-attack defender) and Lee (one of their best 3-point shooters) despite not having Bird rights on either. After pulling Jock Landale's qualifying offer, they shored up their frontcourt depth behind Ayton by adding a pair of quality rim-runners and serviceable defenders (as far as backup centers go) in Eubanks and Metu.
Then they bolstered their wing defense by nabbing Bates-Diop and Watanabe. The former is a rangy 6-foot-8 combo forward who has good feel for the game and a great motor, and is coming off the best offensive season of his career (9.7 points on 61% true shooting, including 39% from deep) with the Spurs. The latter is a rangy 6-foot-9 combo forward with good feel for the game and a great motor, and is coming off the best offensive season of his career (5.6 points on 64% true shooting, including 44% from deep) with the Nets. Watanabe can also provide legitimate secondary rim protection (a big need for Phoenix), and he played well next to Durant in Brooklyn.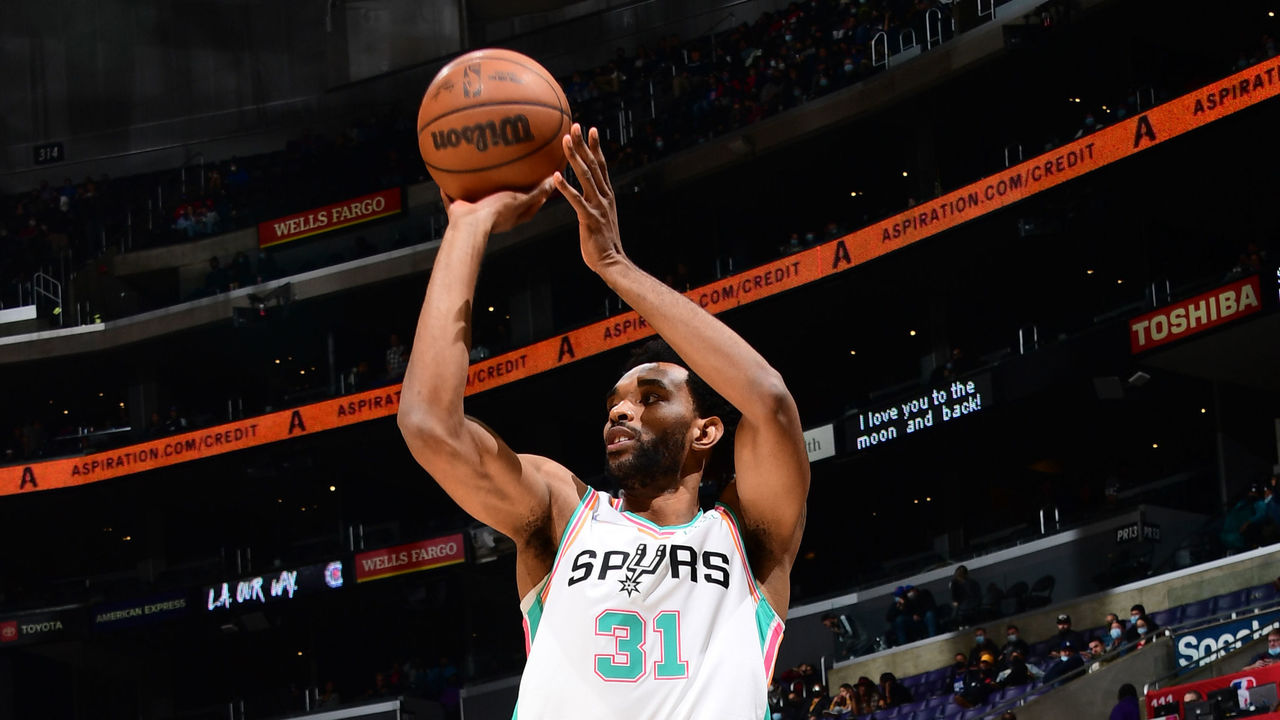 There are a couple roster spots to fill and Craig's dangling free agency still looms large, but the Suns at least gave themselves some insurance in case he walks. The vast majority of their heavy lifting is done. Again, it's not splashy - these guys all signed minimum deals for a reason - but this was quality work on the margins to build out a championship hopeful around a wildly expensive core quartet. - Wolfond
Magic sign Ingles to 2-year, $22-million deal
After working his way back from a torn ACL, Joe Ingles proved he can still shoot (40.9% from deep last season, 40.8% for his career) and move the ball during his brief stint with Milwaukee. The young Magic, who are looking to end a three-year playoff drought, could desperately use some shooting (and veteran leadership) after finishing 25th in 3-point percentage during the 2022-23 campaign, Orlando's fourth straight season in the bottom six for 3-point shooting.
Given all that, and the fact Orlando may not have had better options for its cap space, the fit makes sense for the Magic, even if it's a clear overpay. This partnership makes less sense for Ingles, who will be 36 when next season tips off, and is still in search of an elusive championship ring. Money talks, I suppose. - Casciaro
Spurs re-sign Tre Jones to 2-year, $20M deal
Though his efficiency leaves something to be desired, Tre Jones has emerged as a promising young playmaker through three seasons in San Antonio, so it's no surprise the rebuilding Spurs wanted to keep him.
The 23-year-old averaged a team-leading 6.6 assists per game last season, and among the 263 players who logged at least 1,000 minutes, Jones ranked 17th in assist percentage (Jones assisted on 31.5% of his teammates' field goals when he was on the court). Not to mention, the presence of Victor Wembanyama and a more structured offensive hierarchy should help boost that aforementioned efficiency. - Casciaro
Kings re-sign Lyles to 2-year, $16M deal
Trey Lyles was a sneaky-big contributor to the Kings' feel-good season, and this deal feels about right for both sides. His ability to space the floor in the frontcourt provided a different look when Domantas Sabonis hit the bench, he showed a lot of verve attacking closeouts, and he mostly defended well enough to hang at the five against opposing reserve units. As of now, with Chimezie Metu and Richaun Holmes gone, he looks like Sacramento's backup center.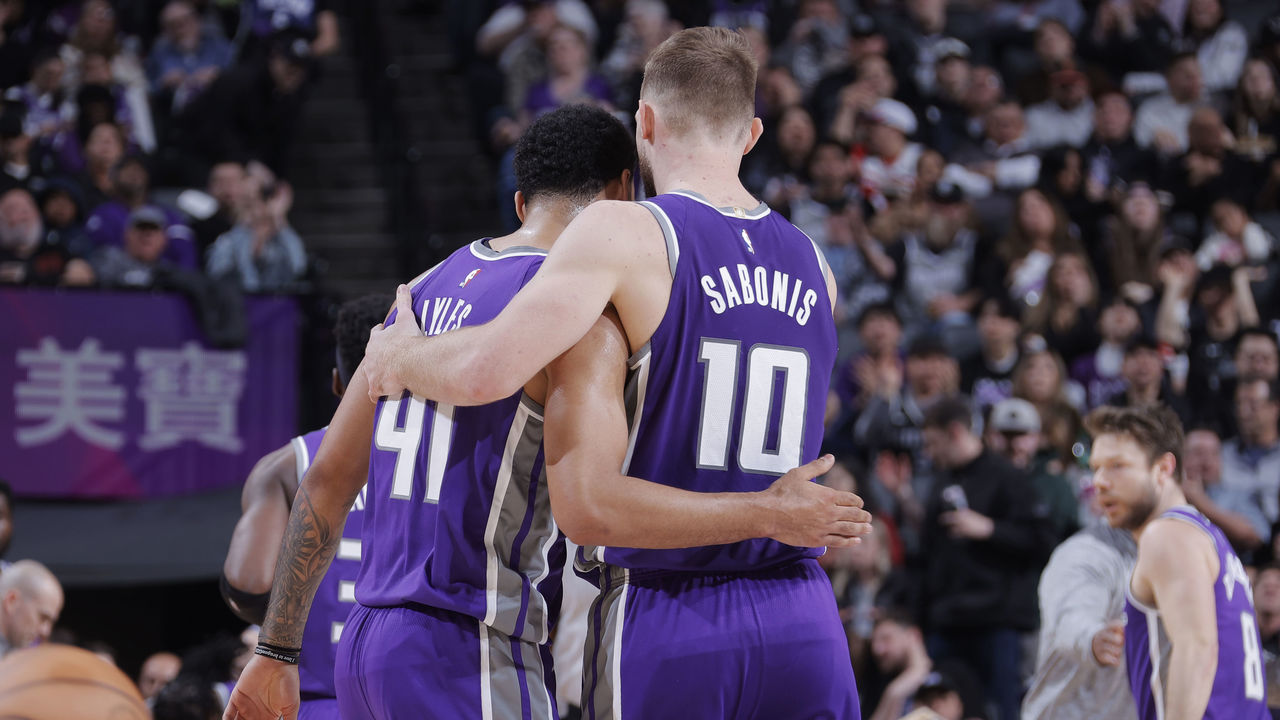 The Kings also don't necessarily need to dip into their cap space to re-sign him (though they already ate into that space considerably by extending Harrison Barnes). It all depends on how they structure their order of operations. They can keep Lyles' $3.4-million cap hold on the books, sign somebody else into their space, and then consummate the Lyles deal using his Bird rights. Alternatively, they can try to operate as an over-the-cap team - which would likely involve renegotiating and extending Sabonis' contract - in order to gain access to the mid-level exception.
Either way, they're retaining a quality backup big man for quality-backup-big-man money. A tidy piece of business. - Wolfond
Timberwolves re-sign Alexander-Walker (2/$9M), sign Milton (2/$10M), Troy Brown (2/$8M)
Alexander-Walker brought a nice jolt of off-the-bounce juice, point-of-attack peskiness, and all-around chaos energy to the Wolves' second unit after arriving from Utah at the trade deadline. The 3-point shot is a big swing skill for him, and he hit a career-best 38.4% from deep last season. Still, in order to be a reliably positive contributor and make this deal look like a bargain, his finishing around the basket, playmaking, and overall offensive decision-making need to improve.
The deal for Milton, which further solidifies Minnesota's guard depth, feels like more of a slam dunk, especially with the Wolves reportedly getting a team option on year two. Milton is a shifty driver, a quick off-the-catch attacker, a capable playmaker, and a credible 3-point threat with a viable in-between game, all of which will allow him to shift between piloting the second-unit offense and playing an off-ball role in transitional lineups.
Brown is a great cutter and a solid wing defender who can be helpful in a small role, so this deal for him is fine in a vacuum. But given that the Wolves lost Taurean Prince to Brown's former team for virtually equivalent money, it still feels like a bit of a downgrade. - Wolfond
Heat sign Richardson (2/$6M), re-sign Love
After losing Gabe Vincent - and potentially Max Strus, as well - the Heat needed to find shooting and guard depth. Given how cap-strapped Miami is, reuniting with Josh Richardson on a two-year, $6-million deal is probably the best the team could do. Meanwhile, after joining the team as a buyout addition last season, Kevin Love gave Miami good enough minutes to earn another minimum contract from the defending Eastern Conference champions. Love's playmaking, IQ, and the threat of his once-terrifying shot should still serve Miami well in a limited role.
The Heat also opened up some much-needed flexibility (and a trade exception) by trading Victor Oladipo to Oklahoma City. - Casciaro
Nuggets re-sign Jackson (2/$10.3M), Jordan
The first day of free agency couldn't have gone much worse for the defending champions.
After losing key rotation piece Bruce Brown for nothing, the Nuggets then re-signed DeAndre Jordan and Reggie Jackson. Assuming Jordan's new deal is for the veteran's minimum, no harm done, but Jackson's new contract is truly puzzling. At this stage of his career, the 33-year-old is more the type of depth-piece veteran and good locker-room presence you bring back on a minimum deal. Instead, the Nuggets used their taxpayer mid-level exception to give Jackson a multi-year contract that includes a player option ... after (correctly) deeming him unplayable in the playoffs. - Casciaro