On the move: Breaking down the biggest draft-day trades
Julian Catalfo / theScore
The draft wasn't the only way NBA franchises altered their trajectories Thursday, as the Boston Celtics, Memphis Grizzlies, Golden State Warriors, and Washington Wizards got together for a couple of blockbuster trades. The Dallas Mavericks, Sacramento Kings, and Oklahoma City Thunder also got in on the fun.
Let's dig in and see how these seven teams made out. For reference, we're only dissecting draft-day trades that involved active NBA players.
Celtics
Outgoing: Marcus Smart, Danilo Gallinari, Mike Muscala, 2023 35th overall pick
Incoming: Kristaps Porzingis, 2023 25th overall pick, 2024 1st-rounder (via Warriors, top-4 protected)
After the initial Porzingis framework that would've sent Malcolm Brogdon to the Clippers fell apart over L.A.'s concerns about Brogdon's health, Boston quickly pivoted and flipped Smart instead, agreeing to this deal just before Porzingis' midnight opt-in deadline.
The Celtics' return became slightly muddled on draft night as they took the No. 25 pick they acquired from the Grizzlies and traded down three times, ultimately winding up with the 38th pick (which they used to select Arkansas swingman Jordan Walsh) and second-rounders in 2024, 2025, 2026, and 2027. It was strange to see them move up 10 spots in the draft as a feature of trading their longtime leader, only to ultimately pick lower than they were slated to in the first place. But, hey, four future seconds!
Weird draft maneuvering aside, this trade seems designed primarily to stabilize the Celtics' wobbling frontcourt. It could also be aimed at clearing some money off their books beyond this season (Smart's contract runs through 2026), with big offseason decisions pending on Jaylen Brown and Grant Williams, and the second apron looming. Ducking that apron may have also been the rationale behind them trading out of the first round last night. But turning this into a long-term cost-cutting maneuver would mean letting Porzingis walk after this season, since he's unlikely to re-sign for less than the $20-odd million Smart is set to make over the following two years.
Ultimately, I'm not sure this is the direction I'd have gone in order to achieve either of Boston's desired ends. The team obviously didn't want to go into 2023-24 with a big-man rotation consisting of 37-year-old Al Horford and perpetually hobbled Robert Williams III, neither of whom had particularly good showings this past postseason. But Porzingis probably isn't the guy you want to turn to for reliability and availability given his own extensive injury history.
Losing Smart also feels like losing a huge part of what's made the Celtics so successful over the last half-decade. Even though his defense last season wasn't quite up to the standard he established in previous years, his switchability, screen navigation, intelligence, communication, and low-man proficiency unlocked so much scheme versatility for them. His passing and offensive orchestration were always underrated components of Boston's offensive prowess, too. It's hard to imagine this team without him. And while the Celtics have solid backcourt insurance with Brogdon and Derrick White, you can't feel too comfortable with that given that Brogdon's sketchy medicals just caused a trade to collapse.
That said, Porzingis is a very good player who combines some of Horford and Williams' most valuable attributes (Horford's ability to pick-and-pop and space the floor, Williams' ability to protect the rim and score inside) into one big man. He's coming off a season in which he averaged 23.2 points on 63% true shooting (39% from 3-point range), while holding opponents to 56.1% shooting at the rim. And he'll somehow still only be 28 by the time next season starts.
On top of that, the Celtics get a very lightly protected Warriors first-rounder, which could turn out to be a nice little nugget given the state of that team's aging core and the uncertainty over Draymond Green's future. Brad Stevens is probably already thinking about how many second-rounders he can pull in by trading down from that pick next year. - Joe Wolfond
Warriors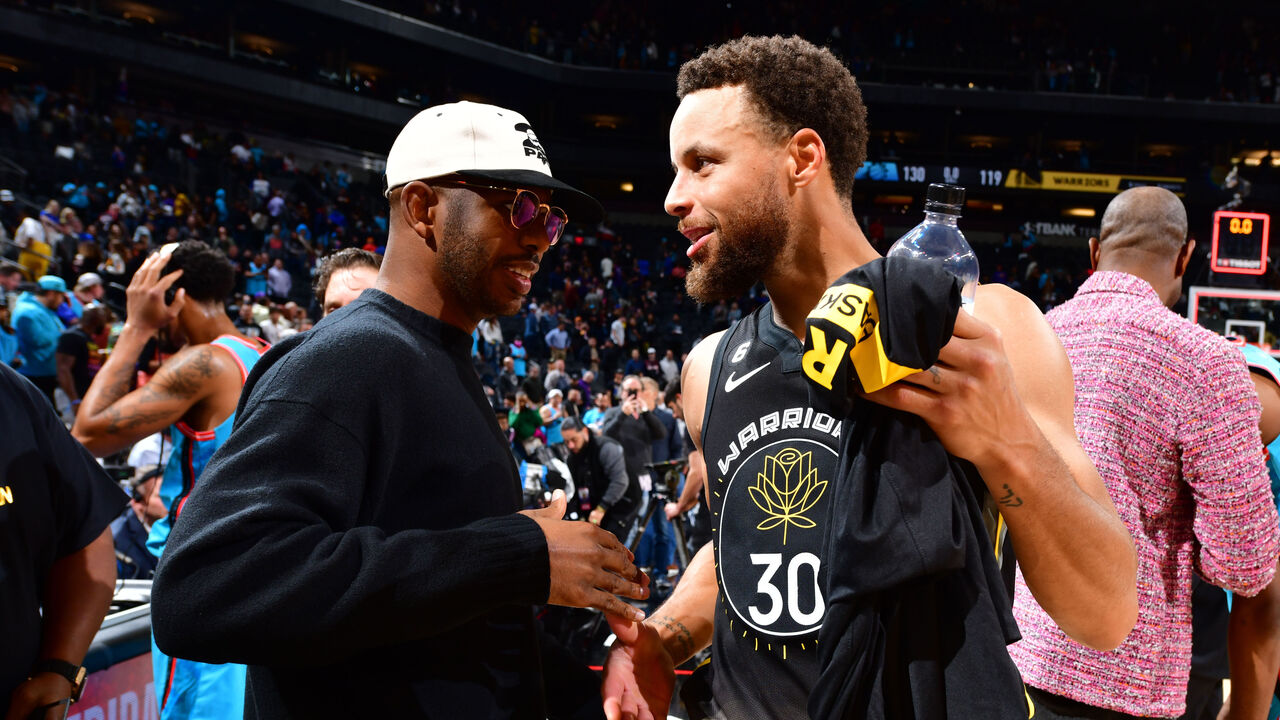 Outgoing: Jordan Poole, Ryan Rollins, Patrick Baldwin Jr., 2027 2nd-rounder, 2030 1st-rounder (top-20 protected)
Incoming: Chris Paul
A year ago, Poole was on the cusp of signing a $128-million extension after helping the Warriors' veteran core bring another championship to The Bay. Since signing that deal, Poole was punched in the face by teammate Draymond Green, regressed on the court, and clearly fell out of favor with an organization that once viewed him as the bridge to a post-Steph Curry future.
In turning Poole (plus minimal draft capital) into Paul before that aforementioned extension has even kicked in, the Warriors pulled off the rare feat of somehow gaining future flexibility while getting a lot older. Remember, Paul's 2024-25 salary is fully non-guaranteed. With the new collective bargaining agreement's punitive second tax apron looming and franchise icon Green set for unrestricted free agency, acquiring Paul and clearing Poole's contract without taking back any long-term money is a win for Golden State.
For this deal to truly be a home run, though, Paul has to boost the Warriors' 2024 title chances and not just help them clean their cap sheet.
The 38-year-old is long removed from his prime and can't consistently hit highs that players like Poole (or Bradley Beal) can, but Paul can also help the Warriors in ways Poole can't. He's a much steadier lead guard who can give Golden State's offense a different look when Curry rests. Though he can't take on Poole's individual usage, CP3 also won't hijack possessions, and he can still serve as a threat when playing off of Curry. Paul shot a sizzling 52.3% (46-of-88) on catch-and-shoot 3-pointers in 2022-23.
The Warriors' lack of size on the perimeter is still a concern, and how Paul fits into Steve Kerr's motion-heavy offense will be fascinating to monitor (do they finally start running more pick-and-rolls?), but the Dubs are more playoff-ready today than they were a week ago.
I know: it's hard to ignore Paul's injury history. Then again, as a large, essentially expiring contract, it's possible CP3 finds himself in trade rumors once more in the lead-up to the 2024 deadline. - Joseph Casciaro
Grizzlies
Outgoing: Tyus Jones, 2023 25th overall pick, 2024 1st-rounder (via Warriors, top-4 protected)
Incoming: Marcus Smart
Smart may have been the soul of the Celtics, but it also feels like he was born to be a Grizzly. His rugged, physical defense and balls-to-the-wall grit will make him a seamless fit with a team that's finished top five in defensive efficiency the last two seasons. In Smart and Jaren Jackson, the Grizzlies now have the last two Defensive Player of the Year winners manning the point of attack and the back line, respectively.
Smart replaces the bruising on-ball defense Memphis is losing with the expected departure of Dillon Brooks, while offering better off-ball defense, better shooting, infinitely better playmaking, and slightly more discerning shot selection than Brooks. He'll also bring steady veteran leadership to a locker room that could probably use it right now. He can capably man the point and shepherd the Grizzlies' offense while Ja Morant serves his 25-game suspension to start the season, then share a backcourt with Morant when that suspension ends.
It's not a perfect fit; both are best with the ball in their hands, and spacing could get tight with the two of them on the court together, especially if Steven Adams is out there too. But both are pretty active off-ball movers and both excel at getting into the teeth of the defense, so Smart's ability to insulate Morant on defense feels more important than the potential offensive clunkiness between them. And Smart's ability to defend up a position or three means Memphis can comfortably start and finish games with three-guard lineups featuring him, Morant, and Desmond Bane on the floor. The Grizzlies will also roll out plenty of smaller, stretchier groups with Jackson at center that can tilt more toward offense but still hold up just fine defensively.
The acquisition cost was pretty steep. On top of shipping out their first-rounder in Thursday's draft, the Grizzlies sent Boston what could be a pretty juicy Warriors pick next year. It also hurts to lose Jones, who's been a tremendous backup and occasional starter as Memphis has risen from rebuilding outfit to plucky upstart to contender over the last few years.
Still, for as hard as Jones works defensively, playing him and Morant together was always precarious because Morant weighs in at 175 pounds and Jones is 6-foot-nothing in shoes. Smart is a linebacker. He's bigger and better than Jones, and he's under contract for two additional years at only a slightly higher AAV. This isn't exactly a slam dunk, but it's a calculated upgrade for a team that desperately needed a shakeup. - Wolfond
Wizards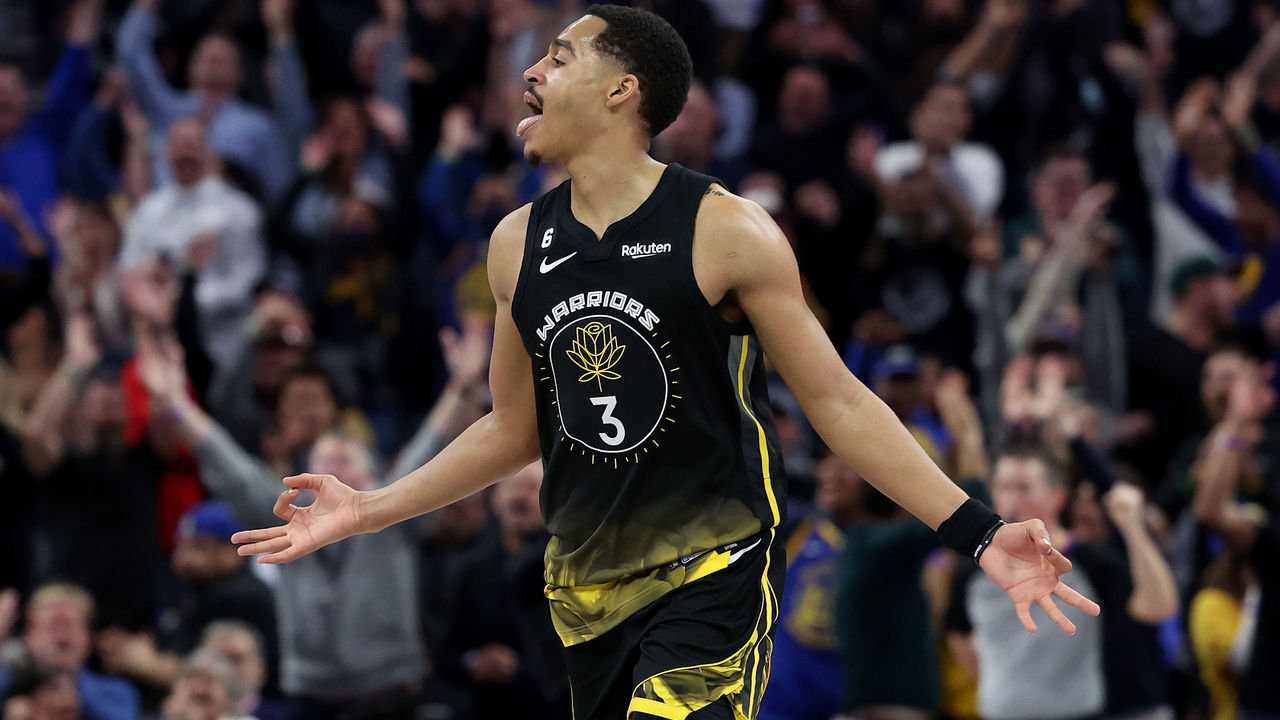 Outgoing: Kristaps Porzingis, Chris Paul
Incoming: Jordan Poole, Tyus Jones, Danilo Gallinari, Mike Muscala, Ryan Rollins, 2023 35th overall pick, 2027 2nd-round pick, 2030 1st-rounder (via Warriors, top-20 protected), multiple future second-rounders
Years of asset mismanagement and gunning for the middle of the standings saw Washington hold onto Beal just long enough to hand him $251 million and a no-trade clause, with Washington eventually trading Beal and Kristaps Porzingis for pennies on the dollar. Still, Wizards fans should be encouraged by new president Michael Winger's conviction.
The fact is, Winger can't be held responsible for the underwhelming returns Washington's two best players delivered. Beal's contract carried negative value and the window to maximize Porzingis' trade value was already closed by the time Winger inherited his job from Tommy Sheppard. The weak returns are on the previous regime, and team owner Ted Leonsis' stubborn commitment to mediocrity. Think about it: When Kyle Kuzma likely walks in free agency next week, the Wizards will have lost Beal, Porzingis, Kuzma, and Rui Hachimura in a six-month span without an outright first-round pick to show for any of them.
Though it's years later than Wizards fans wanted, and comes ahead of unfortunately a much weaker 2024 draft class, Winger appears to have convinced Leonsis to finally sign off on a complete teardown. In addition, you can make the argument that Paul - who the Wizards acquired in the Beal deal with Phoenix - is the first tradeable asset Winger has truly controlled as Washington's chief decision-maker. And in turning Paul into Poole, 2022 second-round pick Ryan Hollins, a future first-round pick (heavily protected), and a future second-rounder, Winger hit this one out of the park.
Poole's development stagnated and his impact waned during a tumultuous campaign that tipped off with the young guard taking a fist from Green, but Poole is exactly the type of buy-low, high-upside talent Washington should be targeting. Poole's decision-making can be frustrating, but the Wizards now have the time to let him develop through trial and error, and to find out if his on-court value can catch up to his sizeable contract.
Snagging Tyus Jones - one of the league's most consistent and impressive reserve guards - was a solid get in the Porzingis deal. With the chance to finally start full time, Jones could join forces with Poole in Washington's backcourt of the future, or he could prove to be one of next season's best trade chips on an expiring $14-million contract.
Finally, Winger's Wizards took one of the second-round picks acquired in the Porzingis trade (the 35th pick this year) and flipped it to Chicago for surplus second-round value in the future.
All the second-rounders and first-round swap rights may not seem like much right now, but they'll come in handy as the Wizards embark on what will be a long, painful, and hopefully fruitful rebuild. At least Winger was brave enough to rip the Band-Aid off. - Casciaro
Mavericks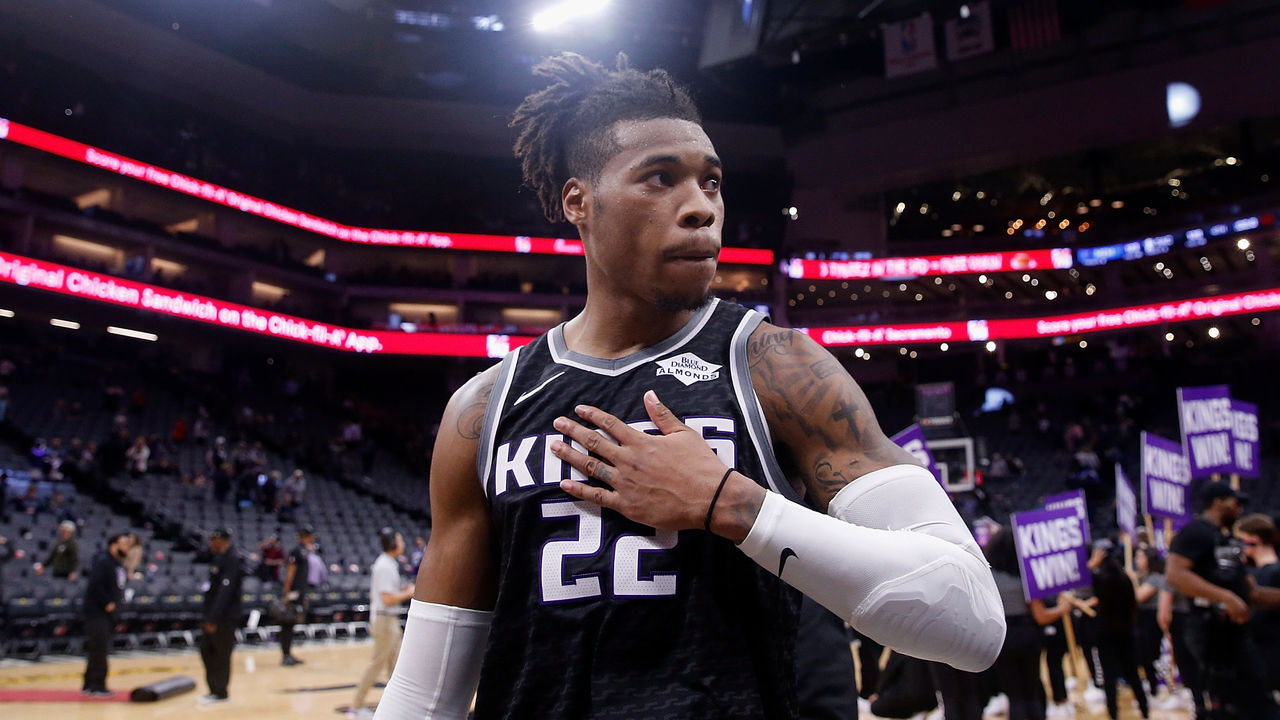 Outgoing: Davis Bertans, Cason Wallace (10th pick)
Incoming: Richaun Holmes, Dereck Lively II (12th pick), Olivier-Maxence Prosper (24th pick)
Dallas' draft-night activity was all about prioritizing flexibility heading into what is a critical offseason for the franchise. In using the 10th pick to unload Bertans' contract, the Mavericks only moved down two spots, where they were still able to land an impressive prospect in Lively II. The 7-foot-1 Duke product is a good finisher with elite block rates who should pair nicely with Luka Doncic and Kyrie Irving, assuming the latter re-signs with Dallas in free agency.
The Mavs then used part of the trade exception they acquired in the Bertans transaction to buy low on Holmes, who fell out of Sacramento's rotation last season but still offers some upside as an efficient reserve big. As part of that deal, Dallas also snagged the 24th pick: lengthy, switchable Marquette forward Olivier-Maxence Prosper.
Though Holmes owns a $12.9-million player option for 2024-25 and only $5 million of Bertans' $16-million salary for that season is guaranteed, Holmes makes nearly $5 million less in 2023-24, which is all the Mavs care about right now. Even with Holmes' $1.8-million trade kicker, Dallas will spend about $1.3 million less on Holmes, Lively, and Prosper than it would have next season on Bertans and the 10th pick.
The Mavs, with about $3.1 million left on the Bertans trade exception, could theoretically re-sign Irving and still have access to the non-taxpayer midlevel exception worth approximately $12.4 million. - Casciaro
Kings
Outgoing: Richaun Holmes, Olivier-Maxence Prosper (24th pick)
Incoming: Traded Player Exception
Given Holmes' regression last season, the Kings essentially ditched a non-rotation player with a 2024-25 player option to create a trade exception worth more than $12 million, but they sacrificed a late first-rounder to do it.
If Sacramento puts its newfound cap space and trade flexibility to good use, building on the team's invigorating 48-win campaign, Kings fans will easily live with that. - Casciaro
Thunder
Outgoing: Dereck Lively II (12th pick)
Incoming: Davis Bertans, Cason Wallace (10th pick)
Though the rising Thunder appear ready to compete again after coming within one more play-in win of a playoff spot in 2023, Oklahoma City is still making the type of moves that got it to this juncture. In taking Bertans' contract off Dallas' hands, the Thunder were able to move up two spots into the top 10 on Thursday, selecting Kentucky guard Cason Wallace.
At worst, Wallace is a defensive guard who plays bigger than his size. At best, he's an underrated shooter who'll emerge as a two-way stud. Either way, the Thunder used some of the cap space they've been hoarding to add more upside and talent to their already overstocked cupboards. You could argue dipping into their cap space to move up only two spots is an overpay, but perhaps general manager Sam Presti sees Wallace's future trade value and/or on-court value as worth more than anything the Thunder could've done with their cap space this summer. - Casciaro