Long overdue: 4 thoughts on the breakup between Beal and the Wizards
Ned Dishman / NBA / Getty Images
We've already covered the Suns' perspective of Phoenix's reported trade for Bradley Beal. Here are four thoughts on the depressing Washington Wizards angle of the blockbuster.
Wizards lose, as usual
There's no debating that the Wizards come out of this deal looking like losers. It's a familiar position for a franchise that's come to define NBA mediocrity.
Since losing in the 1979 Finals, the Wizards have never advanced beyond the second round of the playoffs or even won 50 games in a season. Washington owns the league's longest active conference finals drought and the second-longest in league history.
Over the last 10 seasons, the Wizards own the league's 18th-best record at 384-416. They finished between fourth and 12th in the Eastern Conference in each of those 10 seasons, with the eighth overall selection in this week's draft representing the best pick Washington has had during that middling decade.
Beal has been there for all of it; his continued presence in the capital city a constant reminder of the organization's shortsighted commitment to the middle. While maximizing his own earnings and comfort, the three-time All-Star became the face of Washington's stagnation. That the Wizards came away from their 11-year investment in Beal with only Chris Paul's contract, Landry Shamet, a couple of first-round pick swaps, and a bevy of second-rounders is an embarrassment.
It's also completely believable, given how the Wizards have managed their assets.
As it became obvious that the Wizards weren't going to construct a contender during Beal's prime years, the organization had plenty of opportunities to trade the former No. 3 overall pick from a position of negotiating strength.
The first truly missed opportunity came in 2019, when rather than trading the then-26-year-old to expedite a rebuild, a Wizards team coming off a 32-50 season extended Beal for an additional two years. That extension made him ineligible to be traded during the 2019-20 campaign. Beal then appeared to be the crown jewel of the 2021 trade deadline, with contenders foaming at the mouth to acquire a player in the midst of an All-NBA season and with a year and a half remaining on his contract. However, the Wizards once again decided against moving Beal, just as they would in the final year of his contract during the 2021-22 season.
In hindsight, even an expiring Beal - who may have been a flight risk to teams trading for him - would've brought a heftier return to D.C. than what the Suns ultimately paid for a 30-year-old Beal with nearly $208 million remaining on his contract (which contains a no-trade clause).
Whether Washington's new front office, led by former Los Angeles Clippers and Oklahoma City Thunder executive Michael Winger, is simply more committed to the idea of a rebuild than previous regimes were under Tommy Sheppard and Ernie Grunfeld or whether Winger is merely the first executive lucky enough to get the green light from team owner Ted Leonsis, the timing is so hilariously Wizards. After stubbornly chasing low playoff seeds and the play-in tournament while potentially transcendent draft classes passed them by, Washington has finally decided to hit the reset button with two of the weaker classes in recent memory on the horizon.
Will rivals learn from Washington's mistakes?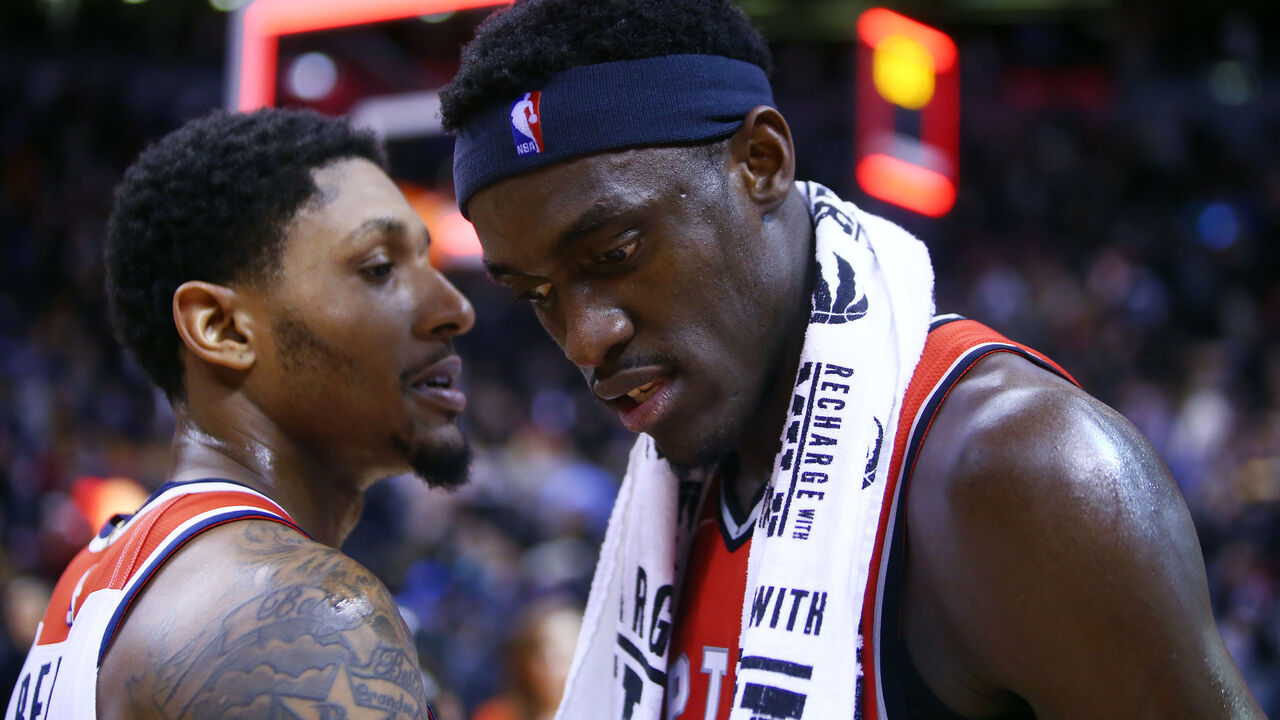 Let the Beal saga serve as a cautionary tale for teams who may soon find themselves in the same position with good, but not quite great homegrown stars.
There's no one-size-fits-all approach to team-building. Among a slew of other considerations, every decision needs to be made with a team's competitive window in mind. Overpaying to retain a secondary or even tertiary star makes sense for a team trying to maximize its fleeting moment of genuine title contention or for teams who can be confident the player in question will retain value as a future trade chip.
However, for middling teams closer to the early stages of a rebuild than they are to a Larry O'Brien Trophy, doubling down on players of Beal's caliber leaves you in no man's land. Kicking the can down the road on a player like Beal slowly eats away at the value of your assets without the trade-off of meaningfully improved play on the court.
Though the promise of parity in a more balanced league has muddied the waters, the best organizations should maintain some sense of self-awareness. If you're a team in the middle of a non-competitive window and the only way to retain a veteran secondary star is to pay him like a primary superstar, rip the band-aid off and pull the trigger on a trade.
Moving on is hard in ways those of us disconnected from the situation will never understand, but so is coming to grips with the trade return Beal ultimately netted the Wizards.
In waiting too long to move Beal and eventually letting him hit free agency last year, the Wizards backed themselves into a corner with only bad options: Either overpay him on a deal that would greatly diminish the potential of a future trade return or let him walk for nothing (or for a diminished return in a sign-and-trade).
The good, the bad, and the ugly of super-max contracts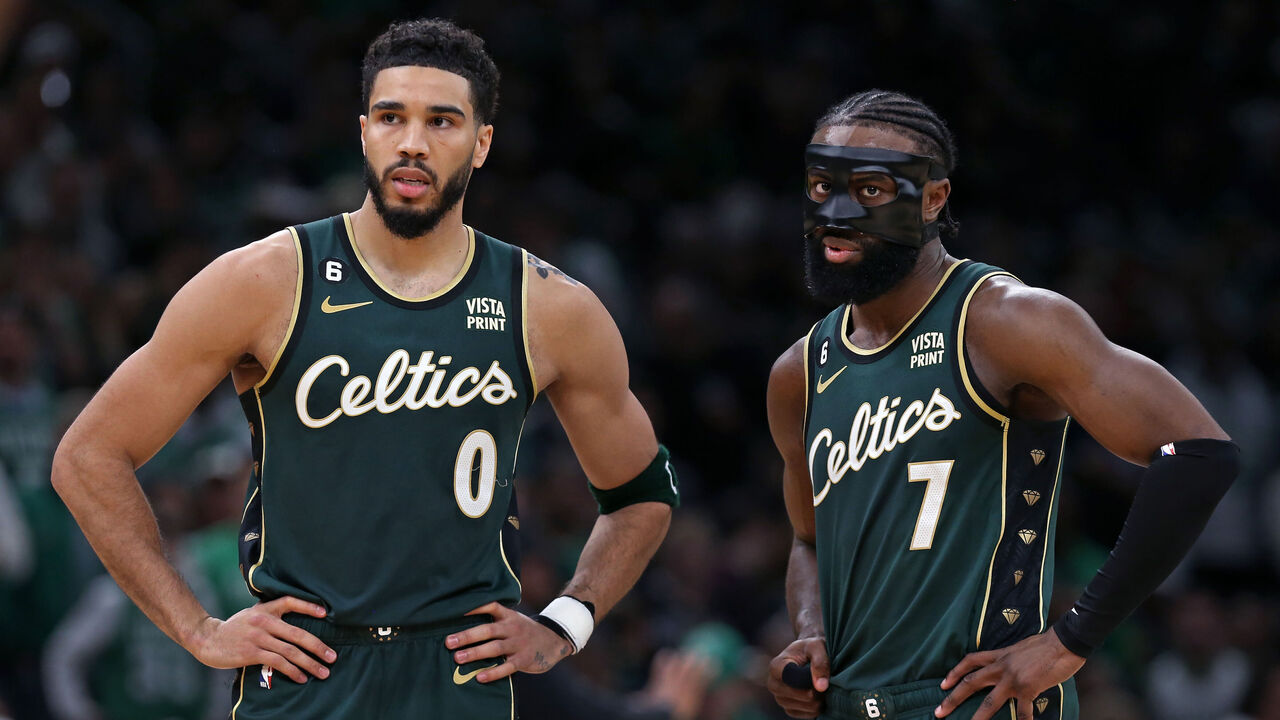 We can't criticize the Wizards without acknowledging the role Beal's super-max contract played in the saga. Originally designed as a tool to help teams (especially smaller-market squads) retain homegrown stars, Beal's Wizards tenure is a good example of how the super-max can backfire.
Though Beal qualified for a contract worth 35% of the salary cap in Year 1 on account of being a 10-year veteran, the way younger players can qualify is far too inclusive. In addition to the last three MVP award winners, a player coming off their rookie-scale contract or their rookie-scale extensions can qualify for a super-max (worth 30% or 35% of the cap, depending on service time) by winning the most recent Defensive Player of the Year award or winning the award in each of the two previous seasons, or by making an All-NBA team in the most recent season or both of the previous two years.
A player can make one All-NBA third team the same year he's extension-eligible and suddenly qualify for a super-max, which puts his incumbent team in a bind. In theory, that team could offer a contract worth less than the super-max but still worth more than a rival team is able to offer. That's easier said than done, though. Offering a max-level player less than the absolute max he qualifies for on your team comes with a risk. If the star in question feels insulted or betrayed, he could leave for nothing as a free agent. Sure, he'd be leaving money on the table, but he'd find a team willing to pay him their version of the max. That means something to prideful competitors.
Though the NBA Players Association surely enjoys having more members eligible for super-max sums, I've often wondered why the league didn't make super-max eligibility more exclusive.
For example, if only the last three MVPs, players who made the most recent All-NBA first team, or players who made the All-NBA first team in each of the previous two seasons qualified, and every player in the league was a free agent with seven-to-nine years of service time right now, the list of super-max-eligible talent would include Joel Embiid, Nikola Jokic, Giannis Antetokounmpo, Luka Doncic, Jayson Tatum, and Shai Gilgeous-Alexander.
We can all agree that every team would happily retain superstars of that caliber no matter where they are in their competitive windows. The current eligibility rules, on the other hand, bring complications. Teams have to choose between giving an All-NBA third-team player MVP-type money or potentially losing him for nothing. The Celtics might have to choose between giving Jaylen Brown $295 million or exploring trades for the 26-year-old because he made one All-NBA second team. That can't be what owners had in mind when the super-max was created as part of the 2017 collective bargaining agreement.
What unintended consequences might the league's newest CBA have in store?
Kudos to Beal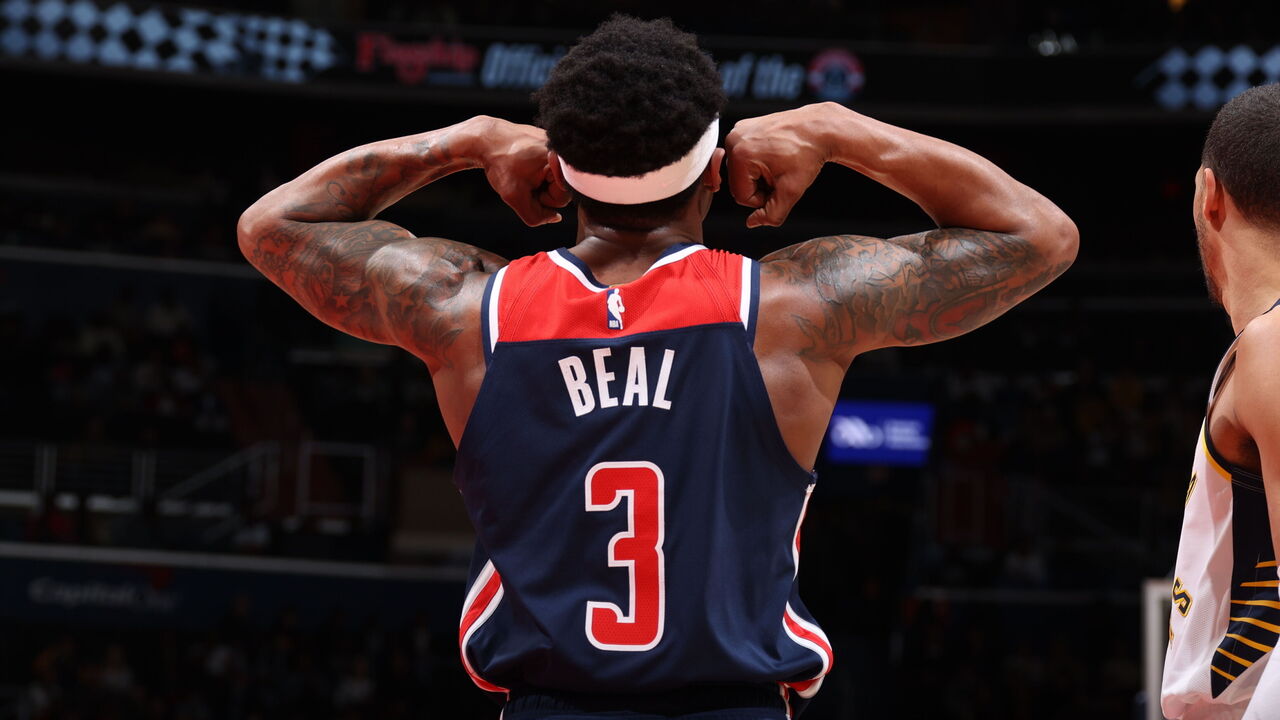 We can quibble over whether Beal moves Phoenix's championship needle enough, whether he's worth his salary, or whether staying in Washington was ever about anything other than money, but we can't deny that Beal made the absolute most out of an imperfect situation with the Wizards. Players can learn from how Beal maximized his earnings and wielded his power.
He structured his 2019 extension in a way that allowed him to test free agency as a 10-year veteran, which in turn made him super-max-eligible. In addition to commanding the largest possible contract, Beal secured a rare no-trade clause, which is only available to players with at least eight years of service time who've spent at least four of those seasons on the team they're re-signing with.
Beal was good enough to take advantage of the CBA's many quirks, patient enough to stick it out on a mediocre team, and shrewd enough to extract everything he could from an incompetent organization. In the end, Beal earned himself approximately $429 million, remained comfortable in the only NBA home he and his family had ever known, and ensured that when his time in Washington eventually came to an end, he'd be the one dictating his future, not his employer.
When the Wizards were panned for giving Beal his no-trade clause, Leonsis insisted the provision was "a point of partnership." For Beal, it was always a way to take control of his own career. Good on him for making the most of it.
That's more than we can say the Wizards did with Beal's services.
Joseph Casciaro is theScore's senior content producer.