Not dead yet: Don't overlook the Heat this summer
Sam Forencich / NBA / Getty Images
On paper, the Miami Heat look dead in the water after falling short in the NBA Finals.
The Heat are an old team led by a superstar who'll be 34 years old when the 2023-24 season tips off. Miami got to the Finals only after an unlikely postseason run that followed an injury-plagued 44-win season that left it in the Eastern Conference play-in tournament. The Heat have more money already committed to next year's roster than any team besides the Los Angeles Clippers and Golden State Warriors.
They'll also be flirting with the new collective bargaining agreement's second tax apron, which would greatly limit the roster-construction tools at their disposal in the future. But even assuming Miami is a super-tax team in 2023-24, those restrictions wouldn't take effect until the 2024 offseason, leaving the Heat one last opportunity to shake up their Jimmy Butler-led squad this summer.
Knowing team president Pat Riley's affinity for bold moves and big names, and given the allure of South Beach, don't expect the Heat to let that opportunity pass them by. Four years after Butler maneuvered his way to Miami in free agency despite the team being over the cap, the Heat enter this offseason much more flexible than they appear.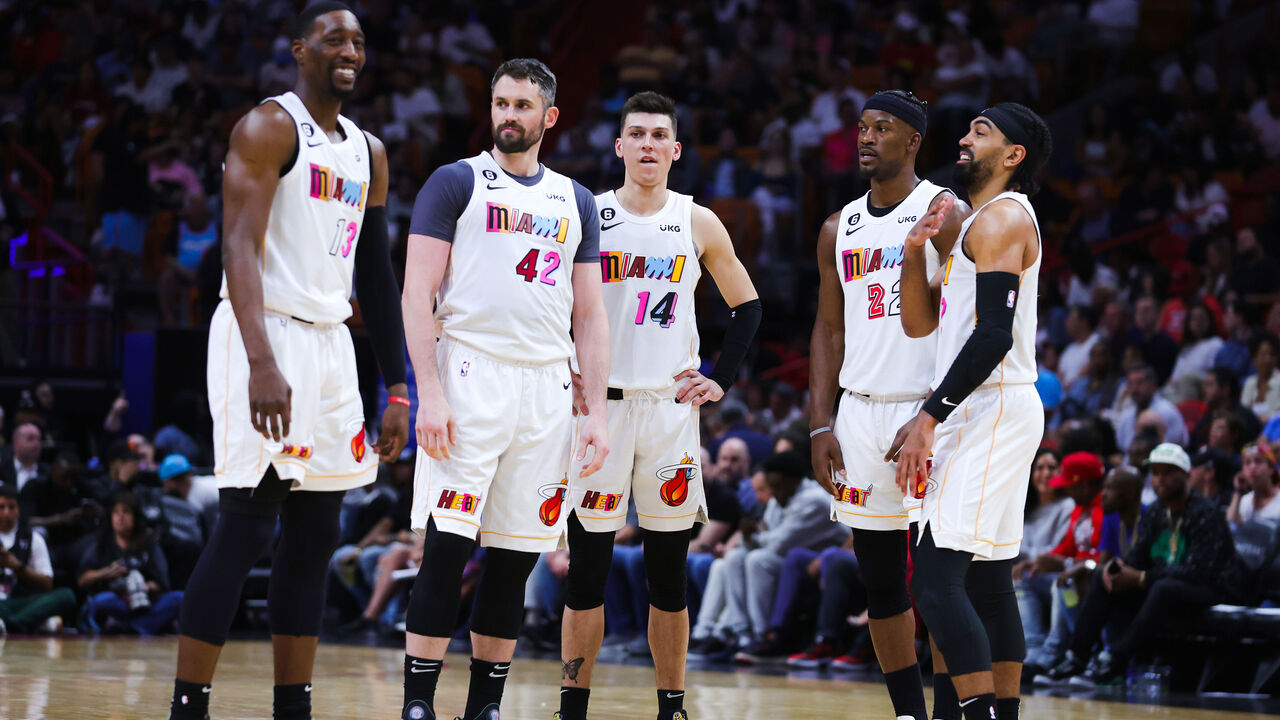 For one, the Heat have some options when it comes to trading draft picks. They owe Oklahoma City a lottery-protected 2025 first-rounder that's unprotected in 2026, meaning they can only offer pick-swaps in 2024 and 2027. But if Miami wanted to put a maximum package of picks together, they could offer the 18th pick in this month's draft, their 2028 first-rounder, and swap rights in 2024, 2027, and 2029. If they hold off on making a deal until after the 2023 draft, the team's 2030 first-rounder would also be in play.
Financially speaking, the Heat don't have as much bad money on their books as they appeared to even a couple of months ago.
Kyle Lowry's on-court impact no longer matches his $29.7-million salary for next season, but at least it's now an expiring contract rather than a long-term deal. Finding a taker for the $47.4 million guaranteed to Duncan Robinson over the next three years will be challenging, but a lot less so than it would've been when Robinson was out of the rotation before his postseason resurgence. The $120 million owed to Tyler Herro over the next four years sounds like a lot, but it's actually closer to a bargain in the modern cap climate, especially for a player with his shooting and creation skills.
While retaining free agents Max Strus and Gabe Vincent would be ideal, the Heat need to go big-name hunting if they want to help Butler get them over the hump. Between Herro's upside and team control, the contracts to match salaries in a blockbuster of any size, and draft capital that might look especially appealing given how murky Miami's long-term future is, the Heat quietly have the goods to land yet another star.
That's especially true if, say, a respected franchise icon elsewhere were to ask his team to deal with Miami in trade talks before talking to teams in less desirable markets.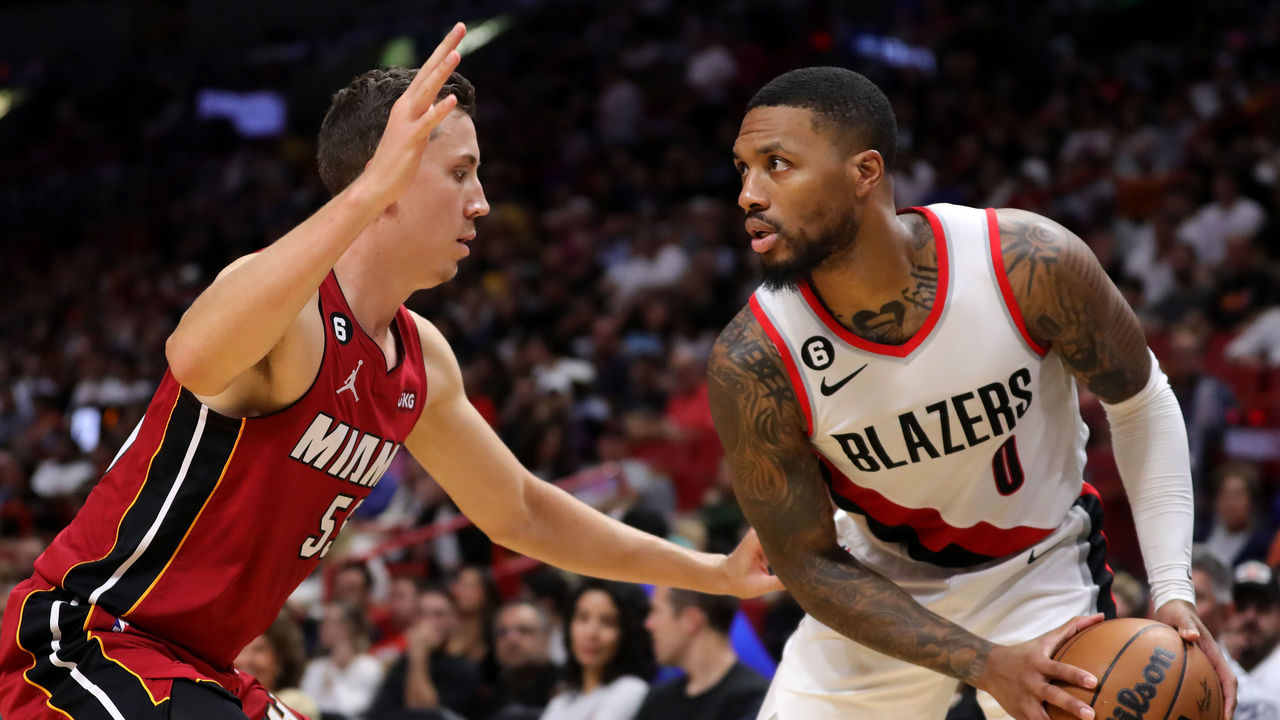 Whether it's Damian Lillard, Bradley Beal, or a lesser-known star, the Heat desperately need to find someone who can juice their 25th-ranked offense. Adding size and rim pressure would also help after the team finished 28th in at-rim frequency and 19th in short-range accuracy, according to Cleaning The Glass. As admirable as Butler's annual postseason heroics are, his inconsistent jumper and Bam Adebayo's individual offensive limitations leave Miami wanting for a game-changing shooter and initiator.
With Herro sidelined and Butler either hobbled or simply slumping in the final two rounds of the playoffs, the Nuggets and Celtics were content to let Adebayo put his finishing skills to the test rather than allowing him to serve as a giant playmaker. Though his raw numbers were impressive, the big man's efficiency cratered as Miami's offense stalled out around him. Whether it's in lieu of Herro or in addition to the young guard, the Heat need another creative star to up their offensive ceiling and bail them out when playoff possessions grind to a halt.
Though it may not seem like it at first glance, Miami has what it takes to find that star this summer. Salary-cap hell awaits the Heat a year from now anyway. Do the Heat want to be a grimy bunch of overachievers when it arrives or a genuine championship contender from the start?
Joseph Casciaro is theScore's senior content producer.