Stock Watch: What's trending in the NBA
Welcome to the latest installment of Stock Watch, a look at what's been trending up and down in the NBA.
⬆️ Kings' fiery offense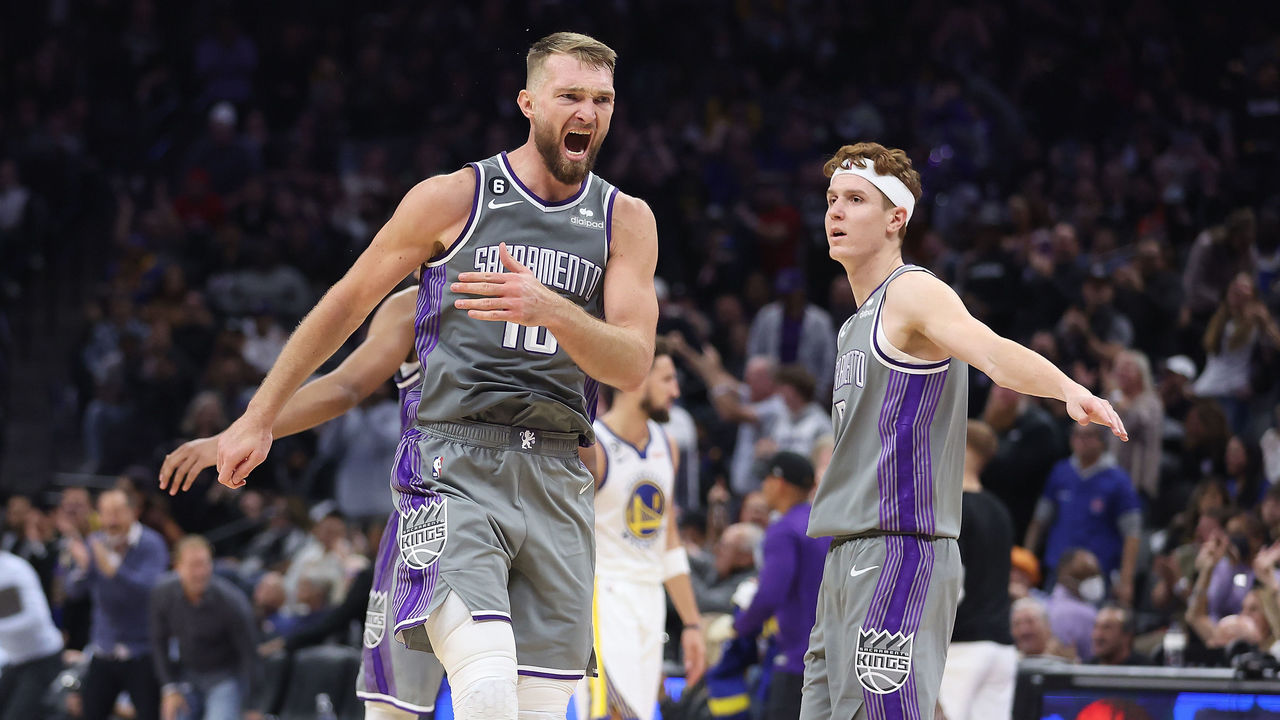 A quarter of the way through the regular season, the Sacramento Kings have been one of the biggest surprises. The Kings are averaging 119.1 points per game, the second-most in the league. Sacramento ranks second behind the Boston Celtics in a couple of offensive statistics per 100 possessions, including offensive rating and true shooting percentage.
Sacramento's offseason additions have been crucial for the turnaround. By selecting Keegan Murray fourth overall, trading for sharpshooter Kevin Huerter, and signing Malik Monk, the Kings bolstered the core of De'Aaron Fox and Domantas Sabonis - a pair that played 13 games together last season. Huerter, specifically, is having a career year, averaging 15.9 points while making 3.4 threes per game on 47.3% shooting from beyond the arc.
Despite Tyrese Haliburton's breathtaking start with the Indiana Pacers, the Kings have built a formidable squad that complements its All-Star duo. Predicting a playoff run 18 games into the season would be premature, especially since Sacramento holds the league's longest active playoff drought at 16 seasons. The team's next challenge is shoring up a defense that gives up 117.1 points per game before it can think about the postseason.
⬇️ 76ers' injury troubles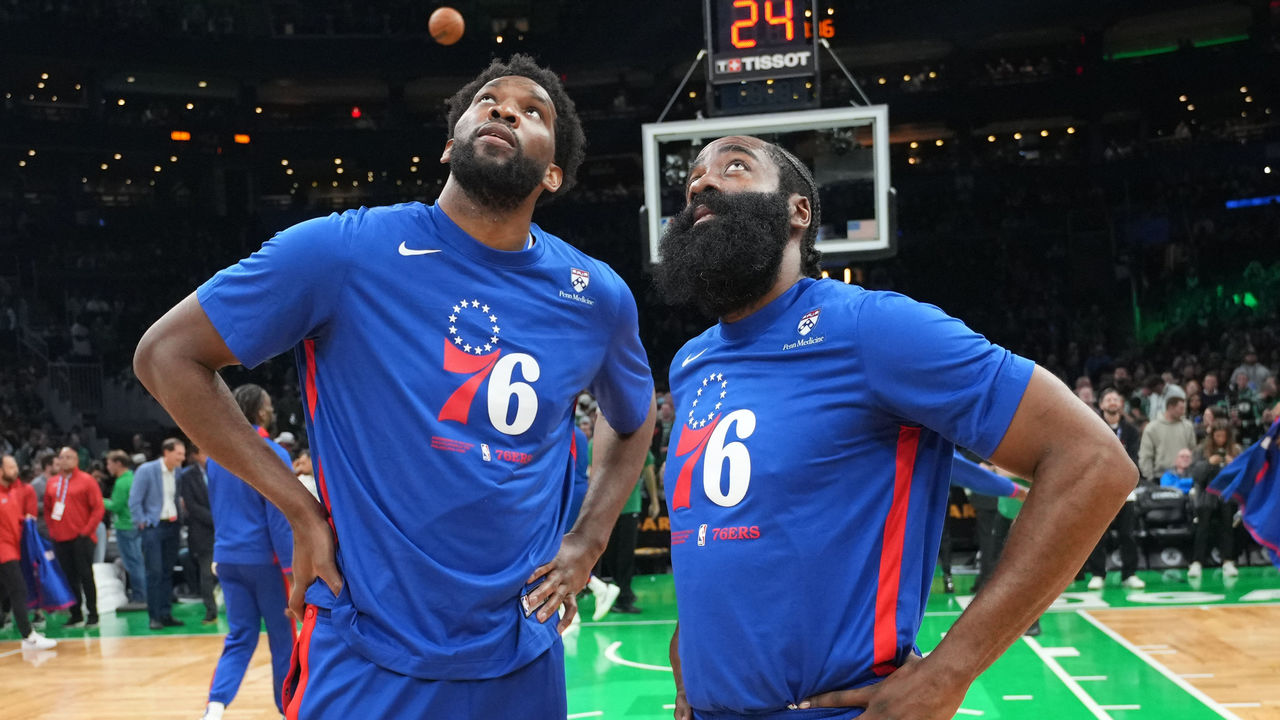 It's tough to win games when you're missing your best player. Losing your three best players to injuries makes competing in the regular season an even taller order. This is the predicament the Philadelphia 76ers find themselves in with Joel Embiid, James Harden, and Tyrese Maxey sidelined with minor foot injuries.
Doc Rivers dug deep into the bench with the Sixers' Big Three out. The starting lineups for Friday's and Sunday's games against the Orlando Magic were De'Anthony Melton, Shake Milton, Tobias Harris, P.J. Tucker, and Montrezl Harrell. With the regular backup backcourt elevated into the starting lineup, Philadelphia's reserves were all wings - Georges Niang, Paul Reed, Furkan Korkmaz, and Danuel House.
The team deserves credit for adapting well, going 10-5 since Embiid missed his first game Oct. 28. Still, having your best players suffer foot injuries early in a season in which your team harbors championship expectations is a tough pill to swallow.
⬆️ Simmons' resurgence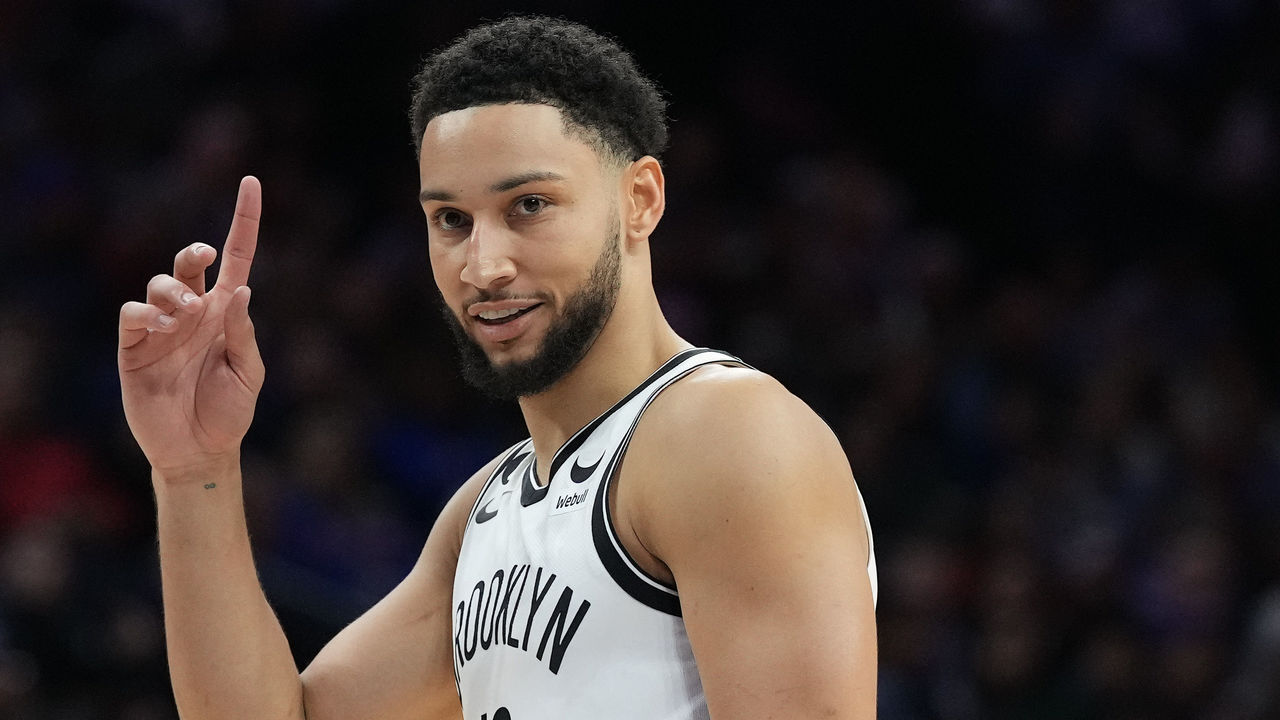 Ben Simmons is finally rounding back into form for the Brooklyn Nets after averaging nearly as many fouls as points over his first nine games. Across his last six contests, he's averaging 14 points, eight rebounds, and 6.7 assists while shooting an ultra-efficient 80.4% from the field, albeit mostly on layups.
Even though his slow start to the year can be partially attributed to him missing the entire 2021-22 campaign, a shift in personnel has also made a big difference. Among two-man combinations on the Nets, Simmons' worst net rating is with fellow non-shooter Nic Claxton.
Over this hot streak, Simmons is only sharing the court with Claxton about a third of the time. The point forward is now typically playing alongside sharpshooters, with the five most-used players alongside Simmons all being at least 38% career 3-point marksmen.
⬇️ Warriors' disapointing youngsters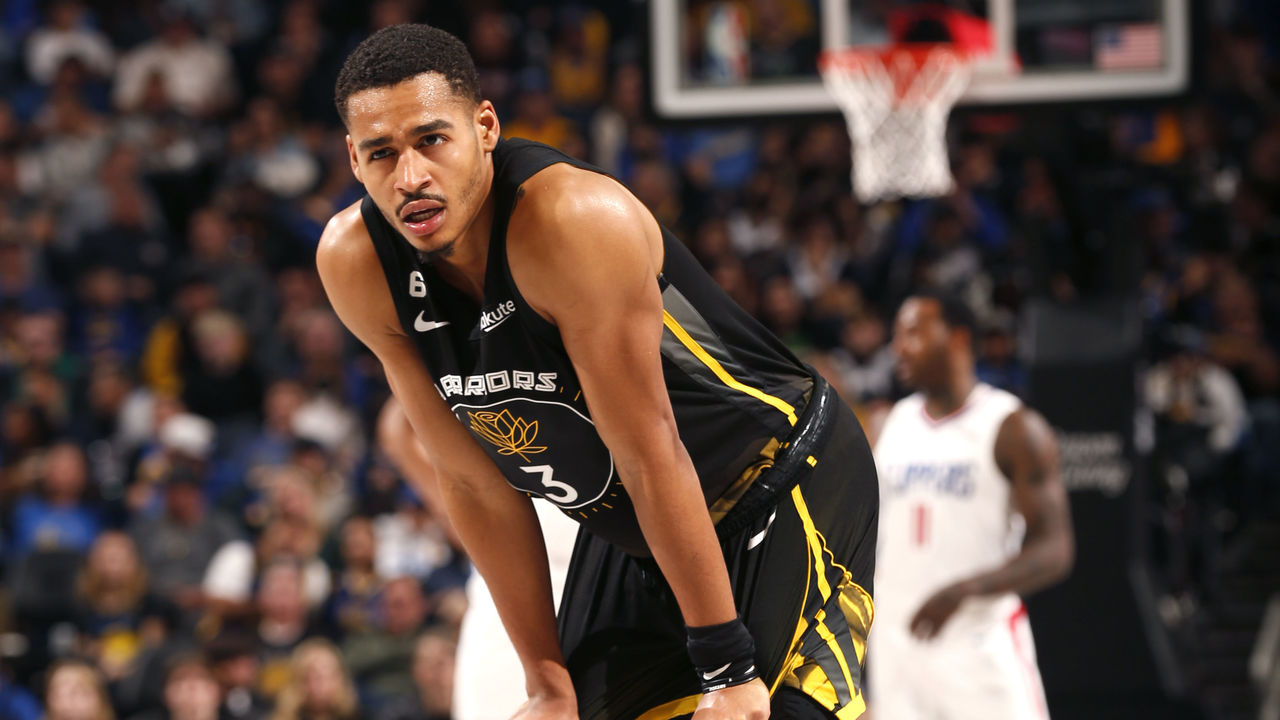 When the Golden State Warriors prioritized Jordan Poole's contract extension over Draymond Green's, it was supposed to signify a changing of the guard of sorts for the league's premier franchise. Loaded with up-and-coming prospects - including Poole and lottery picks James Wiseman, Jonathan Kuminga, and Moses Moody - the young core was in line to take over some responsibilities from the aging veterans.
Instead, all have failed to live up to expectations. After averaging nearly 20 points per game last season, Poole's counting stats and percentages have dropped across the board. Kuminga and Moody became two of the youngest players ever to appear in the Finals last year but are 11th and 12th on the team in minutes per game this campaign and are each shooting below 40% from the field.
And then there's Wiseman, the No. 2 pick in 2020 who missed all of last season with a knee injury following an up-and-down rookie campaign. The big man has been so unplayable that the Warriors recently sent him down to the G League. His shortcomings are especially discouraging for Golden State fans given that LaMelo Ball, picked immediately following Wiseman, is developing into an All-Star.
⬆️ AD saves Lakers solo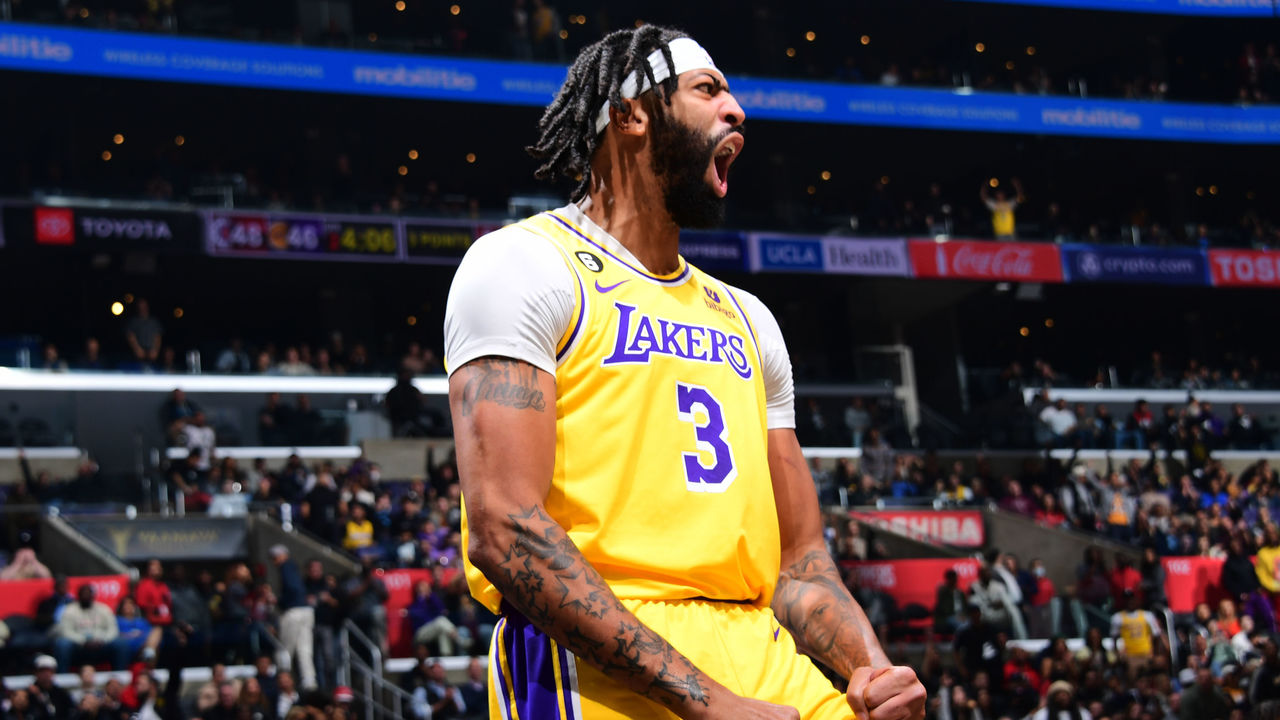 The Los Angeles Lakers' early season went from bad to worse when LeBron James strained his adductor late in their Nov. 9 loss to the Los Angeles Clippers. That ailment would sideline the 37-year-old for the Lakers' next five games heading into Thanksgiving. Already 2-9 and mired in a five-game skid, losing James meant a full-on crisis likely wasn't far away. Thanks to Anthony Davis, though, they averted one.
In five games without James, Davis turned in arguably his best stretch in Hollywood: 33.2 points, 17.4 rebounds, 2.6 blocks, and 2.2 steals per game and virtually 60% shooting from the field. Los Angeles didn't blow away opponents during that stretch, going just 3-2, but Davis dramatically jolted a squad that was seemingly spiraling into disaster.
James returned Friday against the San Antonio Spurs, but Davis maintained his monstrous production with a 25-point, 15-rebound showing, adding four assists and three blocks for good measure. Head coach Darvin Ham gave him the night off in Saturday's rematch (a calf contusion was the official reason), but L.A. persevered without him. If Davis can stay healthy and continue that form, Ham's side is far better and more dangerous than its 7-11 record suggests.
⬇️ Clippers' title hopes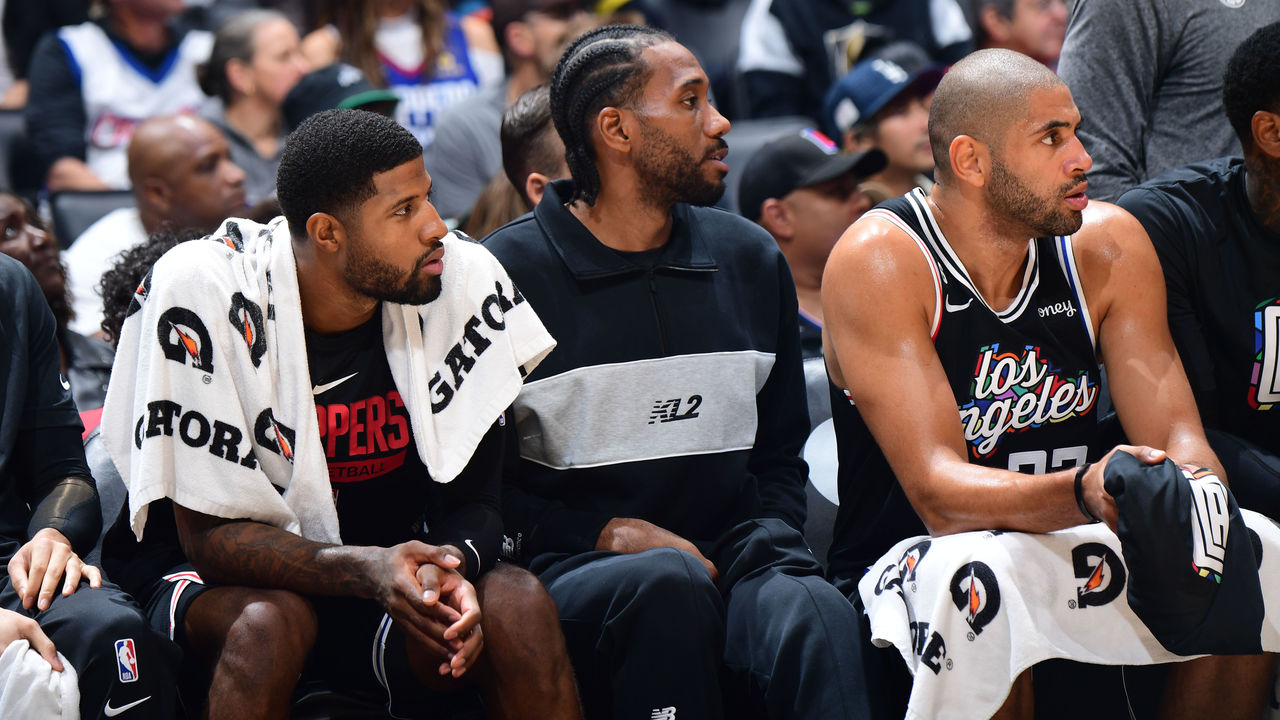 Many backed the Clippers to make the NBA Finals this season. After a lost 2021-22 campaign, Kawhi Leonard was set to return to what appeared to be the league's deepest roster. Given Golden State's early struggles, the West appears open for the taking. However, L.A. hasn't exactly seized the opportunity.
Leonard experienced stiffness in his knee and missed 13 of the Clippers' first 15 games, averaging just 21 minutes in two early-season contests. He looked rusty after returning for another three games, then suffered an ankle sprain on Nov. 21 and hasn't played since. It's not Leonard's fault that he's dealt with these injuries, but it's becoming harder to have faith in a return to superstar form. Even if he comes back strong, the Clippers won't be able to develop chemistry unless they get some live reps with Leonard.
To make matters worse, many of L.A.'s role players haven't met expectations. Robert Covington has barely played, Nicolas Batum hasn't been the versatile defender of past seasons, and Norman Powell struggled mightily with his shot before a recent hot streak. Between Leonard's health and the team's depth looking disappointing, the Clippers' chances of title contention are waning.