5 takeaways from showdown between Wembanyama, Henderson
Ethan Miller / Getty Images Sport / Getty
It's not often that the consensus top two prospects in an NBA draft class go head to head, but Victor Wembanyama and Scoot Henderson did just that this week.
Wembanyama's French club, Metropolitans 92, made the trip across the pond for a pair of exhibition matchups against Henderson's G League Ignite squad at the Dollar Loan Center in Henderson, Nevada.
Approximately 200 NBA executives and scouts had the opportunity to evaluate the towering Frenchman and explosive guard on the same court.
Both players lived up to the hype on national television, showcasing why they've been highly touted over the past few years.
Here are five takeaways from the Wembanyama-Henderson showdown.
The Stifle Tower 2.0?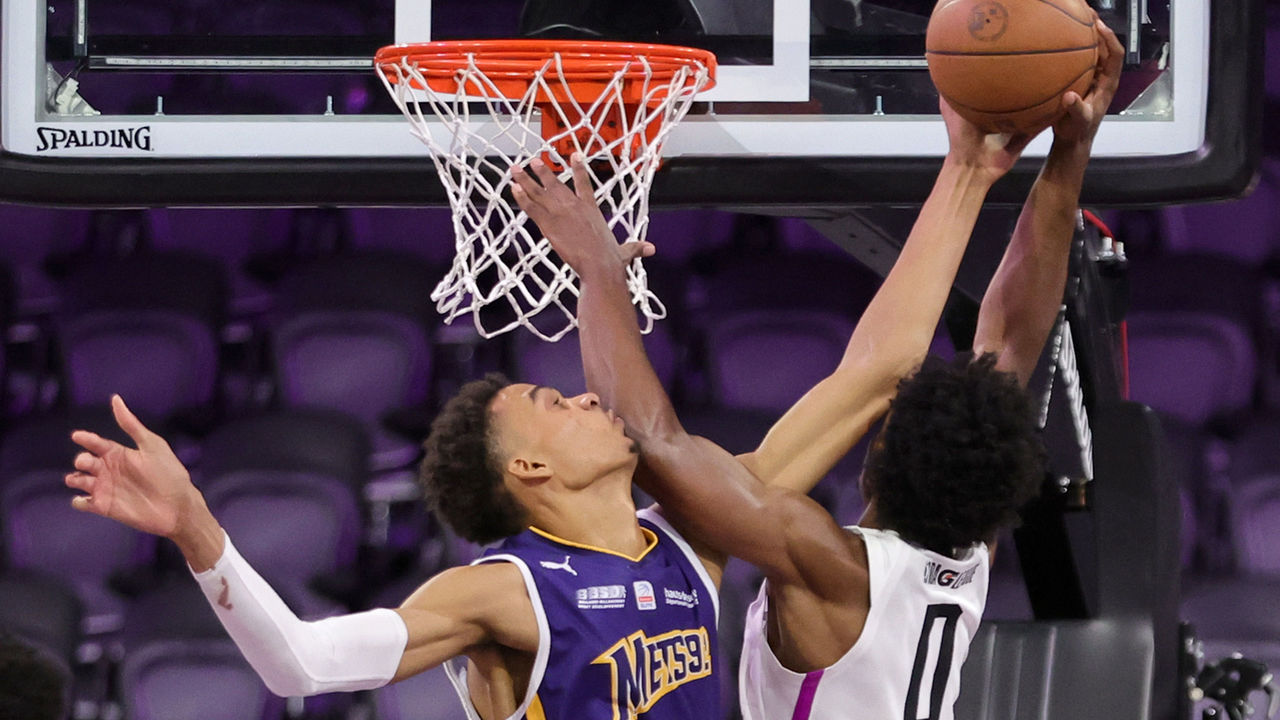 Rudy Gobert came into the Association standing 7-foot-2 with a then-NBA combine-record 7-foot-8 1/2 wingspan. Nearly a decade later, his compatriot, Wembanyama, has arrived on the scene approximately 3 inches taller and 4 inches longer in wingspan. Gobert has since evolved into arguably the NBA top's rim-protector and Wembanyama might just be his second coming.
Wembanyama had a dominant shot-blocking performance against the Ignite, tallying nine swats. The 18-year-old could've been credited with a few more had it not been for a few questionable foul calls. He's able to time his leap just as shooters are releasing the ball, rotate to alter shots around the basket, and can make up an absurd amount of ground with his extraordinary length and reach.
Wembanyama's wingspan is also a weapon on the perimeter. Just over two minutes into Tuesday's contest, he closed out on Henderson and rejected the Ignite guard's shot attempt from the elbow. Wembanyama's early block forced Henderson to adjust and made the Ignite players think twice about pulling up for a jumper against him.
Scoot's playmaking growth
Henderson came off the bench for the majority of his debut season with the Ignite, backing up future top-10 pick Dyson Daniels. While Henderson averaged 4.2 assists per contest, he was largely tasked with providing some scoring punch.
The Georgia native enters the 2022-23 campaign as the starting point guard and looked comfortable in his new role Tuesday. Henderson registered eight of his team-high nine assists in the second half while turning over the ball just twice in 31 minutes.
The American teenager was particularly effective in the pick-and-roll, hitting his teammates in stride with precise pocket passes. Henderson's ability to attack downhill created additional playmaking opportunities as he dumped off passes in the dunker's spot and found open shooters off the drive-and-kick.
The Ignite have put Henderson in a position to succeed, surrounding their lead guard with more outside threats than last year. While one of his go-to shots is a pull-up jumper off the pick-and-roll, he now has options on the perimeter.
Wemby's smooth stroke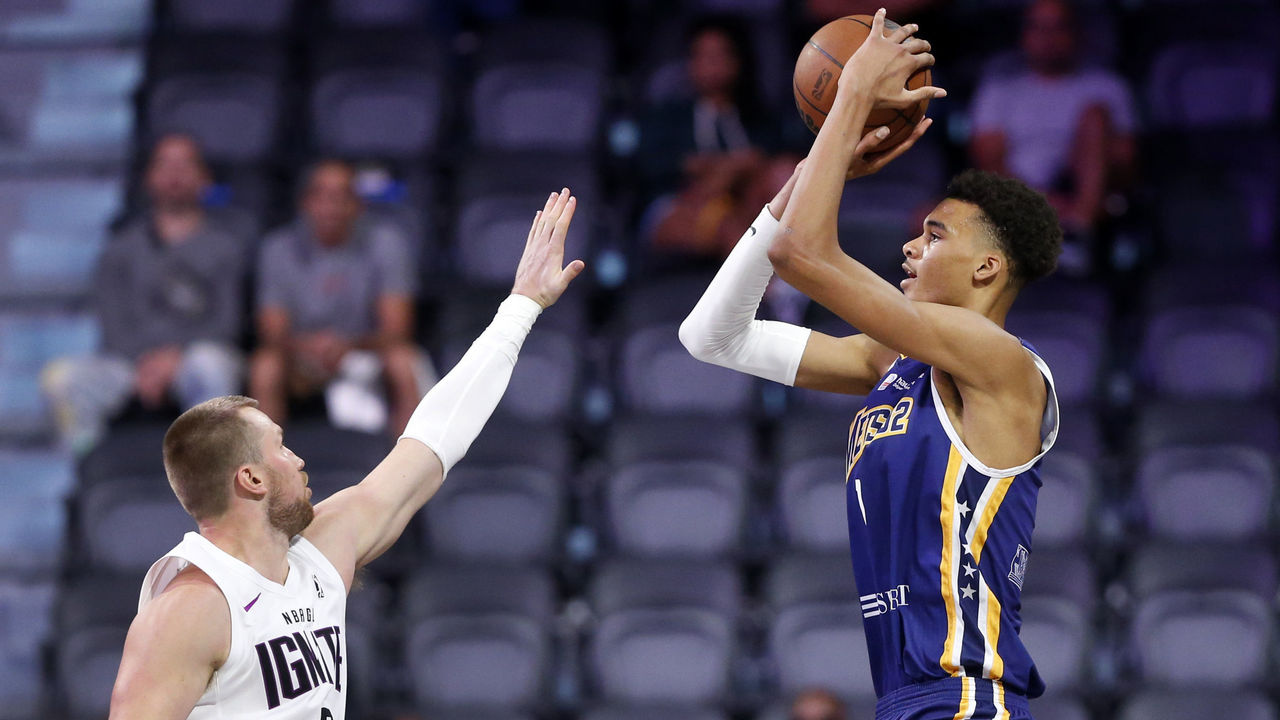 Danny Green is the only player in NBA history to drill seven triples and block five shots in one game. Wembanyama equaled that mark in his first-ever 48-minute contest.
The big man's smooth shooting stroke was on full display throughout the two exhibition tilts as he connected on 9-of-18 attempts from beyond the arc. It's not uncommon to see 7-foot floor-spacing centers in today's NBA, but Wenbanyama's arsenal sets him apart.
Wenbanyama isn't just spotting up and letting it fly. The French phenom is handling the rock and firing away as he comes off screens. He's creating space from defenders on step-backs, connecting from downtown in pick-and-pop scenarios, and hitting triples in transition off the catch-and-shoot or handoffs.
Even when a defender contests his shot, Wenbanyama's release point is so high that he doesn't appear bothered. The Metropolitans 92 star showcased a turnaround jumper that left the Ignite players helpless on multiple occasions. And for good measure, Wenbanyama has the body control to hit tough fadeaways.
"Everybody has been a unicorn over the last few years, but he's more like an alien. No one has ever seen anyone as tall as he is, but as fluid and as graceful as he is out on the floor." LeBron James told reporters Wednesday.
James added: "His ability to put the ball on the floor, shoot step-back jumpers out of the post, step-back threes, catch-and-shoot threes, block shots, he's for sure a generational talent."
Scoot's advanced IQ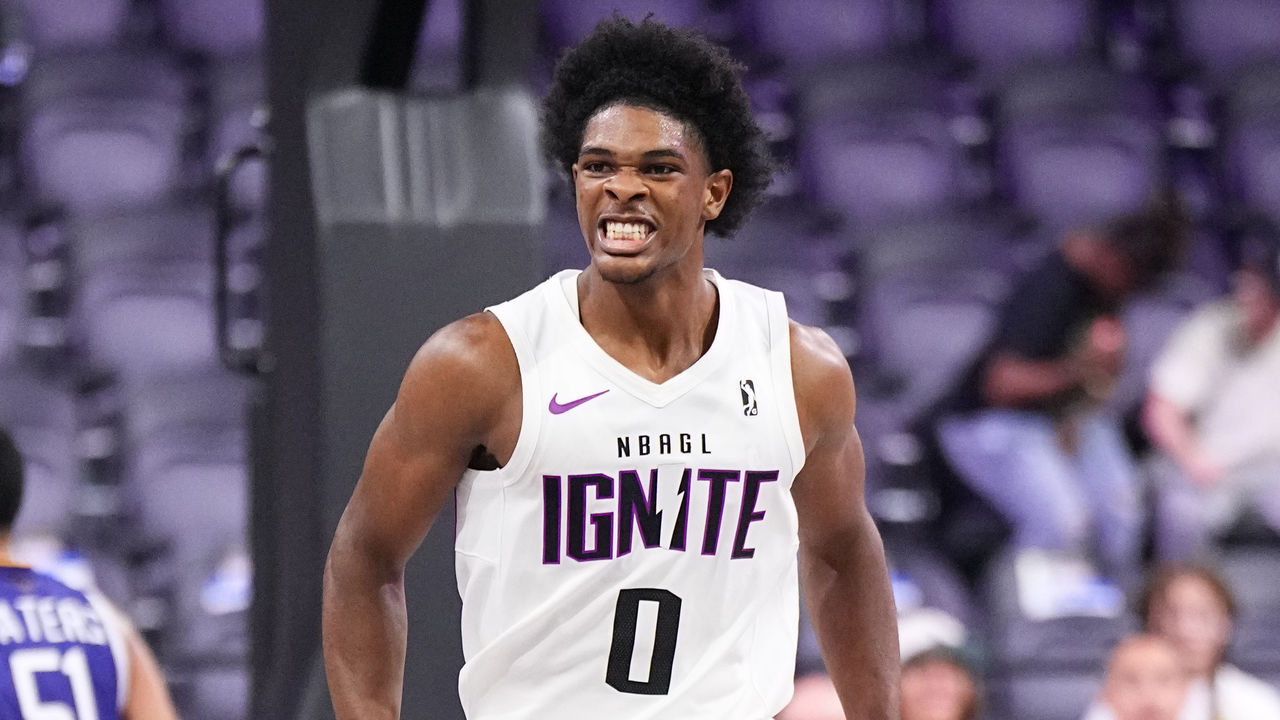 A knee injury forced Henderson to leave the second matchup in the opening quarter, but he had plenty of time to showcase his knowledge of the game.
The Ignite floor general quickly adjusted to Wembanyama's shot-blocking prowess in Tuesday's opening contest after being on the wrong end of the highlight reel. After Wembanyama rejected his pull-up jumper, Henderson created some distance with a step-back and knocked down a triple. Whenever Henderson attacked Wembanyama in the paint, he went into the body and smartly used the basket as an extra obstacle to keep Wembanyama's outstretched arms at bay.
As the game progressed, Henderson found himself getting to the rack more often. He kept defenders off balance with his blow-by speed and mid-range pull-up jumper. On one possession, Henderson abruptly stopped his drive and got an eager Wembanyama to leave his feet.
"Victor's very good, but Scoot is pretty good, and the difference with Scoot is he's learning how to control tempo," Ignite head coach Jason Hart said after Tuesday's victory. "He's learning how to control flow. ... He's learning how to conserve energy. So he has way more responsibility and that's the beauty of him. He's growing. He has a fierce competitive spirit."
Room to grow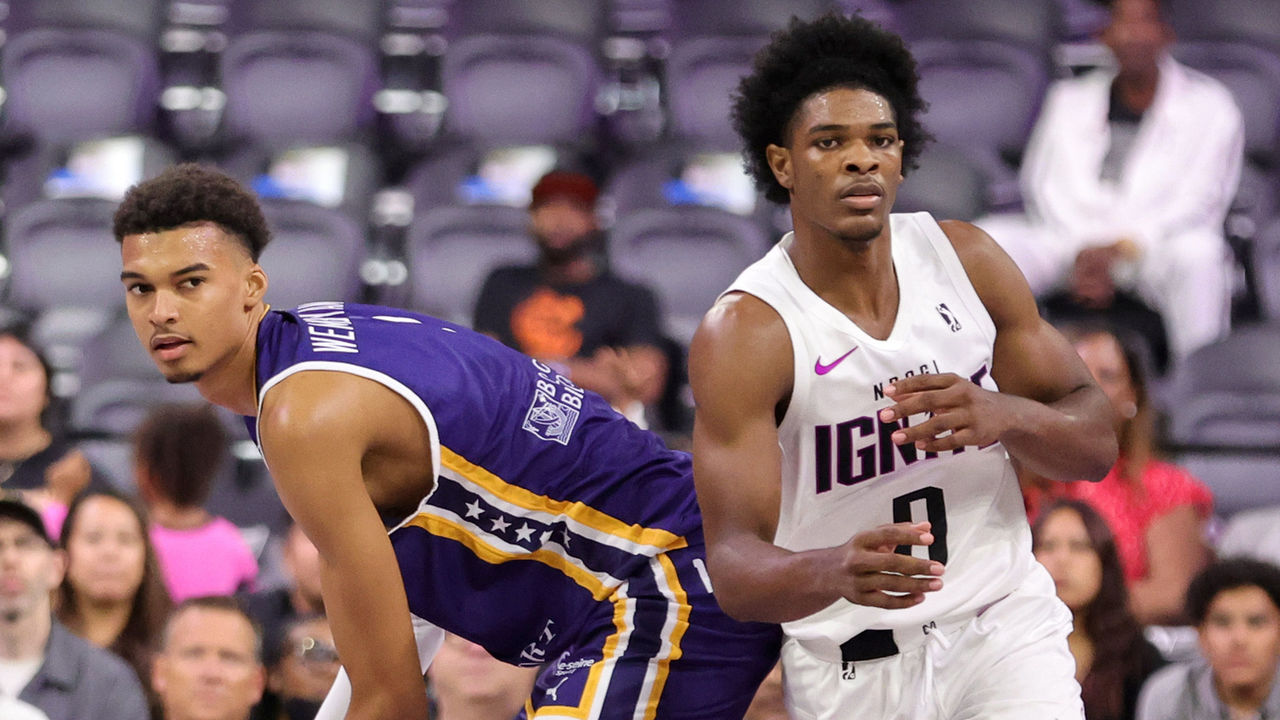 There's a lot to like about Wembanyama and Henderson, but no prospect is perfect.
The obvious concern regarding Wembanyama is his lean frame. The Frenchman needs to bulk up if he's going to battle opposing big men in the paint. There were a few occasions when Wembanyama got pushed out from underneath the net too easily as he positioned himself for a rebound. Some added strength will also help Wembanyama finish through contact. He attempted 28 free throws in two contests against the Ignite but left some points behind by not scoring when fouled near the rim.
It's also fair to have some concerns about his long-term durability, as Wembanyama played in just 33 of 70 games in the French league and Euroleague last season.
Henderson's biggest flaw is his 3-point shot. The young guard made only 21.6% of his attempts from deep last season and will need to improve upon that mark to keep opposing teams from walling up against the drive. Fortunately, Henderson's shot mechanics look smooth, and his struggles in 2021-22 could simply be attributed to a teenager adjusting to the NBA 3-point line.
Defense is another area in need of development, though it's not for a lack of effort. He had some miscommunications with teammates regarding their pick-and-roll defense against Metropolitans 92 and was blown by off the bounce a few times. Henderson has the physical attributes to be a defensive factor at the next level, and he'll get some valuable experience in pro-style schemes over a 50-game G League schedule.