NBA blogger to NBA prospect: Jason Preston's inspiring journey to the draft
Joe Murphy / NBA / Getty Images
Jason Preston catapulted himself into the national spotlight with a 31-point, eight-assist, six-rebound performance against eighth-ranked Illinois last November. Back in Charlotte, Jackie Green Jr. laughed to himself.
"Now the world's realizing the player he is," thought Green, the executive director of Believe Prep Academy who coached Preston there just over three years ago. "But wait until they hear his story."
That story makes Preston one of the most fascinating prospects entering Thursday's NBA draft in Brooklyn. Even at an event that celebrates the most inspiring and unlikely tales of young basketball players on the cusp of stardom, Preston's story stands out.
The native of Orlando caught the basketball bug from his mother, Judith, who raised Jason on her own and loved the Detroit Pistons for reasons Preston still doesn't understand. When Judith died of cancer during Preston's junior year of high school, the teenager's aunt and uncle in Jamaica became his legal guardians, but he moved in with a friend in Florida.
Though a heartbroken Preston continued to play basketball, there was no reason to believe his on-court career would continue beyond Orlando's Boone High School. As a senior, he averaged two points per game and drew his only start on Senior Day.
"My first thought is, 'I might be the worst high school basketball coach in this country,'" Boone head coach David Martinson told ESPN in 2020. He continued: "Sometimes I even play in my head - maybe I should have played him more. But God has a plan for all of us. And that was Jason's plan."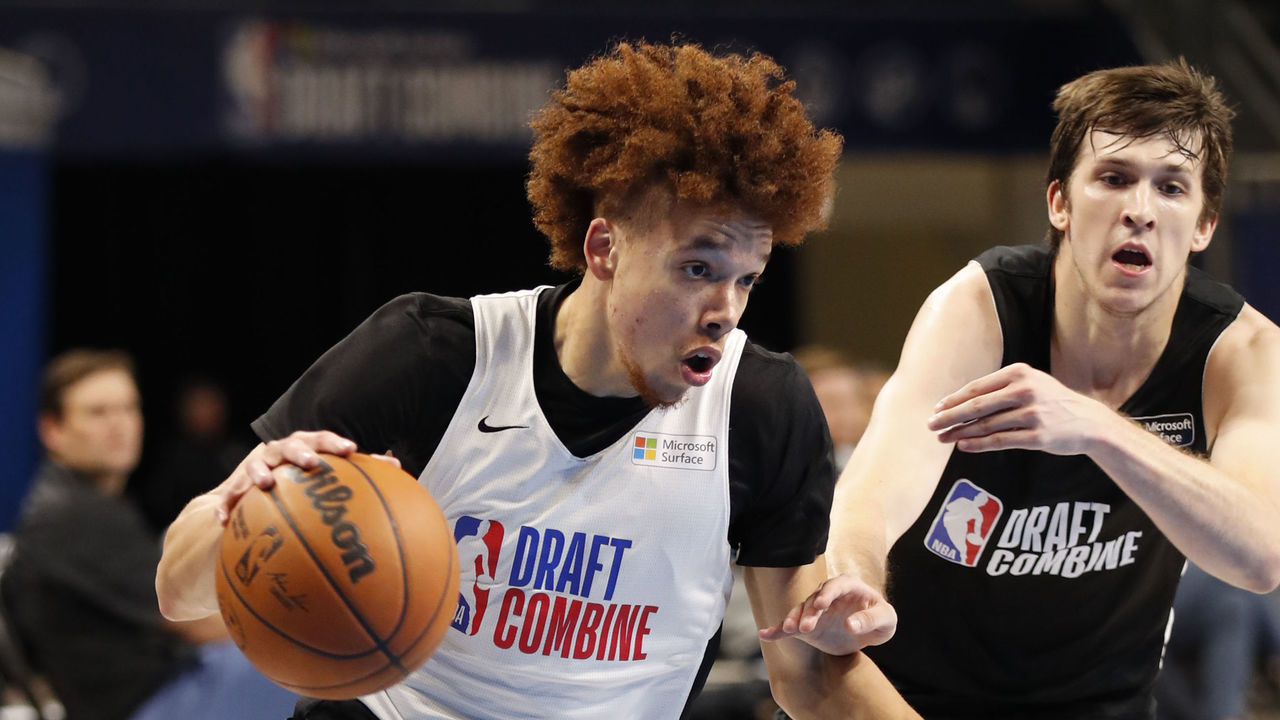 In truth, there was nothing outrageous about Preston's lack of high school playing time. The 6-foot guard weighed only 140 pounds and didn't exactly demand attention in the fast-paced world of youth hoops. So he enrolled at the University of Central Florida with a plan to major in journalism.
As a contributor for Pistons blog PistonPowered, Preston left high school in 2017 having made more of a name for himself in basketball media than in the game itself.
But as the most remarkable of stories often do, Preston's was about to take a serendipitous turn.
As Green tells it, a friend of Preston's who played AAU basketball was desperate for reinforcements one weekend because his team didn't have enough players available to travel. Knowing Preston played high school ball, the friend asked him to tag along.
The emergency call-up impressed in his AAU debut and suited up again the following weekend. That was when Preston's play caught the eye of Brad Traina, a former UCF standout who played professionally in Europe. Traina had just joined the coaching staff at Believe Prep, a South Carolina prep school founded in 2011 that was undergoing a 2017 expansion. Traina was to bring some talent from South Florida back to Believe Prep in Tennessee, and he included Preston in that group.
"We had 88 beds," Green joked as he reflected on a high school afterthought with a couple of weeks of AAU experience becoming a prep school baller. "We had a lot of beds to fill."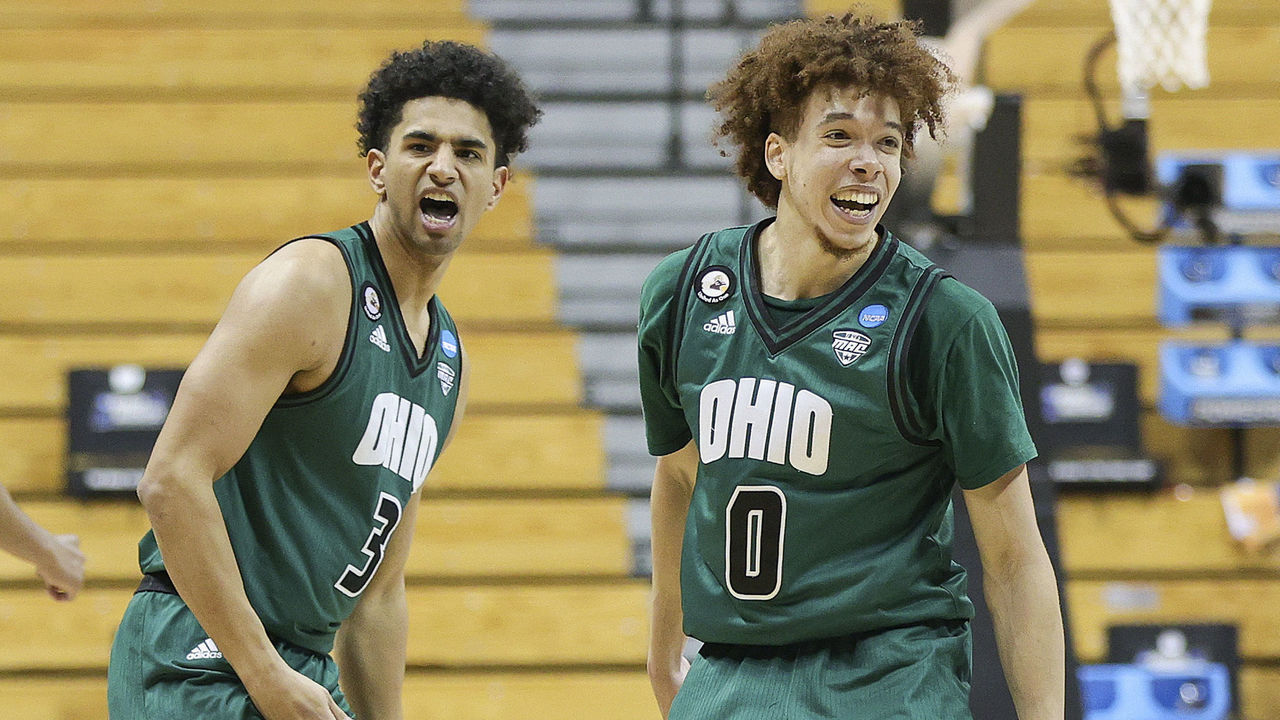 Preston had already grown a few inches since high school when he arrived in Athens, Tennessee, and the 18-year-old soon began to separate himself on the court in ways he never had before.
"From Day 1, he was the best point guard in our building at a time when we had about 70 kids across a high school team and four postgrad teams," Green recalled. "He just had such a vision for the game. Guys loved playing with him because he would always find them. He'd get a defensive rebound and throw a pass to a teammate in stride that led to an easy catch and layup."
Picking defenses apart with his passing in a sweaty warehouse gym in the heat of the Tennessee summer, Preston earned the nickname "Melo" from teammates and coaches thanks to his resemblance to LaMelo Ball, who was still a Chino Hills High School junior at the time.
Preston may have had Ball's hair and looks, but he didn't have LaMelo's fame. Green remembers a coach at Believe buying Preston a new pair of shoes because the unlikeliest member of their school - whose aunt was helping pay his tuition - was hooping in worn-out kicks he wore everywhere on and off the court.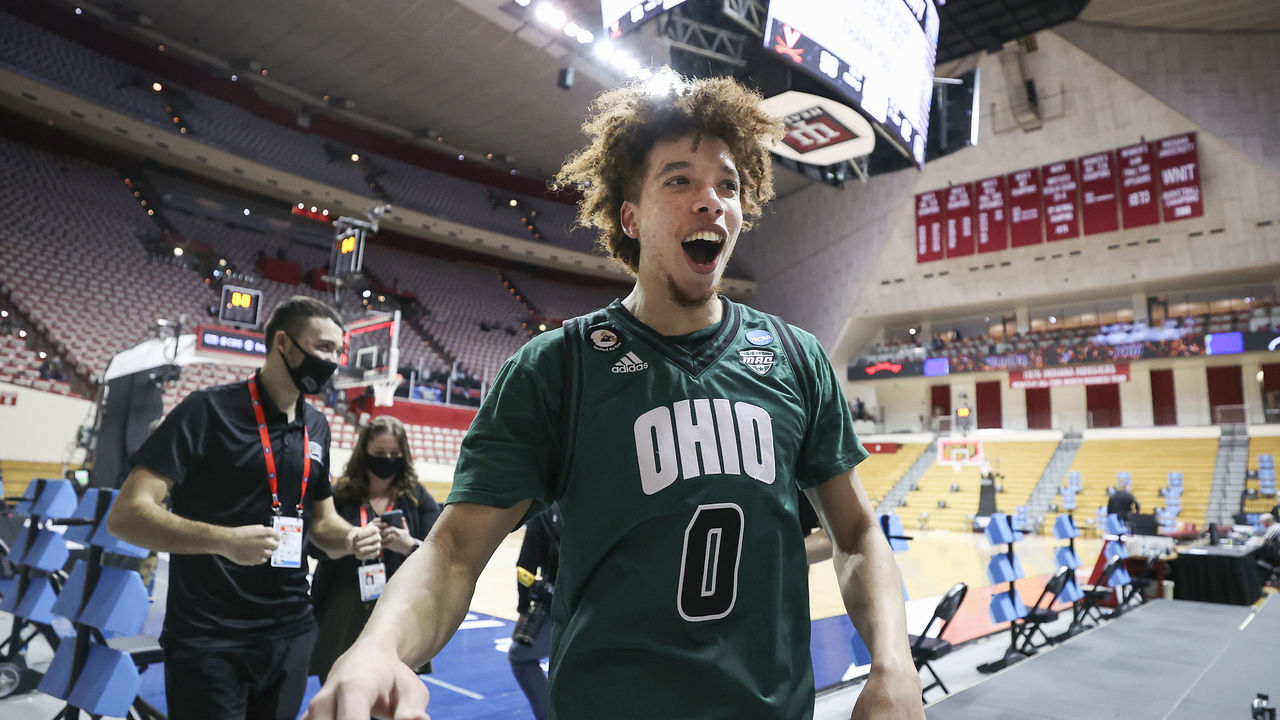 Green and his fellow Believe coaches recognized the special, untapped talent within Preston. But he was still a defensive liability who lacked lateral quickness, and he wasn't aggressive enough as a scorer. So while Preston made the school's A team that competed nationally, he also found himself falling down the squad's depth chart.
When a point guard on Believe's C team transferred, Preston recognized an opportunity and asked to play on the lower-level squad.
"There were some kids who refused to play for any team but the A team," said Green, who served as head coach of that C team. "They'd ride the bench all day, but as long as they were on the team that played against Oak Hill and all the premier teams, they were happy. Jason used the opportunity with the C team to get more minutes."
Preston, Green recalls, was blunt in his logic.
"'I'm here to play and get film,'" Green remembers Preston saying at the time. "'I used to ride the bench in high school. That's why I averaged two points. I need to play.'"
The unusual request went according to plan. Preston dominated as a member of the C squad, recording a triple-double in his second game. All the while, the 18-year-old remained an improving component of Believe's A team, which won a national championship that season with Preston pulling double duty.
A Division II offer came Preston's way midway through his prep campaign, which would've been an incredible capper to an already stunning story. The young guard was thrilled, but he wasn't satisfied. On the ride back from a showcase tournament in Pennsylvania, Preston asked to use the iPad on which his coaches recorded the team's games.
Preston spent the commute clipping his own highlights, then sent them to a friend in Orlando who edited them into a mixtape. He then asked permission to post the compilation in a tweet from Believe Prep's profile. The mixtape gained traction, and Division I offers from Longwood and Ohio followed, with Preston committing to the latter.
Despite everything Preston accomplished on the court during his meteoric, one-year rise at Believe, Green remembers him more for who he was off the court: a teenager wise and empathetic beyond his years.
Green's father died after being hit by a car early in 2018, and the coach has never forgotten Preston constantly reaching out to offer support.
"'I know what it's like to lose a parent, and if you need to talk, I'm here,'" Preston would remind Green. "He was just so mature for a young man that age."
Ask Jeff Boals about Preston, whom he coached during the guard's final two years at Ohio, and he echoes Green's off-court praise.
"No. 1, he's a phenomenal person and great teammate," Boals said. "If you look at his whole life story, all the adversity he's overcome, who he's become as a person is just amazing."
That's not to take anything away from Preston as an athlete. After all, the reason his story has become a national sensation is the expectation that an NBA team will invite him to join its organization Thursday night.
"There's not many people in the country that can drive hard, full-steam going left, jump up in the air, and fire a right-handed, direct-line pass to the opposite corner for an open shot," said Boals, who calls Preston the best passer and pick-and-roll player in the draft.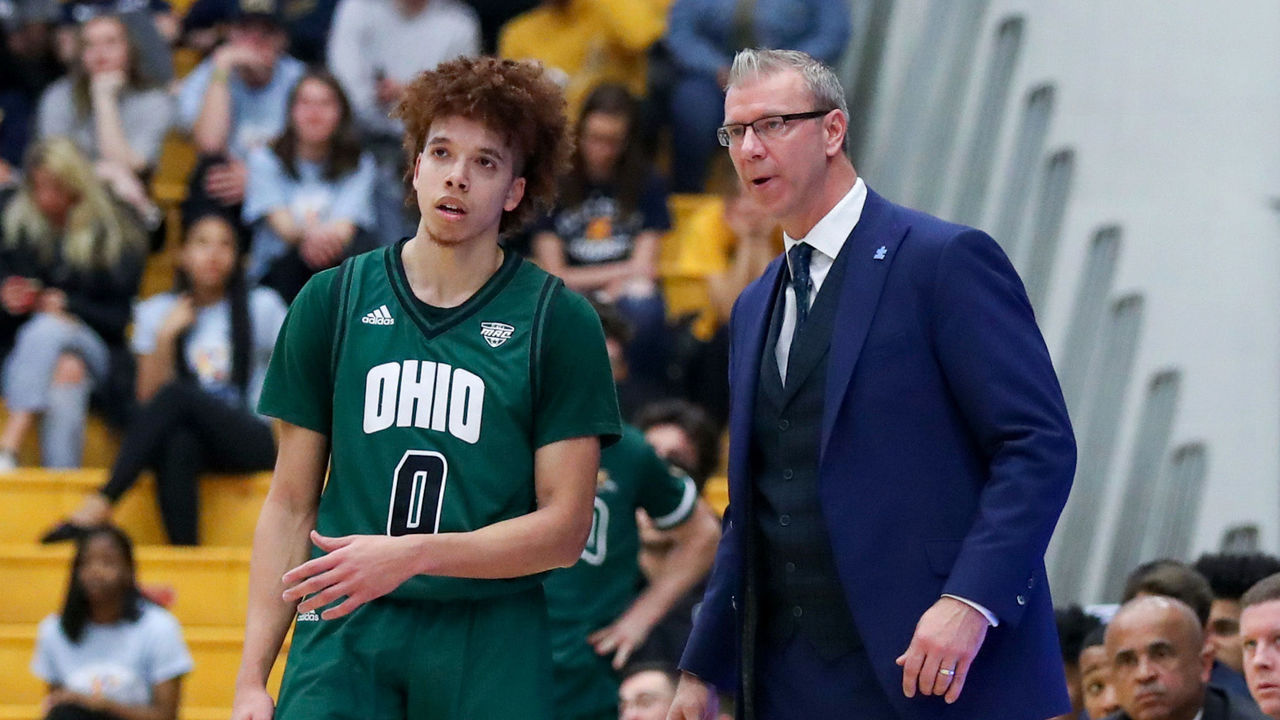 "He would make plays in practice that would have me joking with him that he and I are the only two people in the gym who could see that play."
Boals, who also praised Preston's inquisitive nature and ability to think the game differently than his peers, is obviously biased. But there's no denying Preston has NBA skills.
Few ball-handlers in the 2021 class orchestrate a pick-and-roll with Preston's poise and precision. He's an electric playmaker whose passing is as effective at bringing fans out of their seats as it is at getting teammates easier buckets. He's also mastered a floater that's become increasingly important in the modern game. He's a tremendous rebounder for a guard, too.
His lack of speed hampers him at times, his pull-up shot creation and foul-drawing lagged in college, and his free-throw shooting has been inconsistent. But his defense and shooting at the draft combine garnered such attention that the likely second-rounder is now a potential first-rounder - a distinction that comes with a guaranteed contract for at least two years.
John Hollinger, the former vice president of basketball operations for the Memphis Grizzlies, has Preston 24th on his big board.
Preston is more comfortable as a playmaker than a scorer, but Boals remembers a breakthrough early in Preston's sophomore season, Boals' first as his coach. Iona was daring Preston to shoot by staying glued to Ohio's shooters and rolling out of Preston-led pick-and-rolls, leading the young guard to commit two early turnovers. Boals explained at the next timeout that if Ohio was to win, Preston had to look to score.
Preston had failed to top 16 points in any of his first 32 collegiate games. What followed was a 27-point outburst in an Ohio victory.
Though his pull-up shooting remains suspect, Preston is an elite catch-and-shoot threat who shot 55% on 2-pointers during his three-year NCAA career. He also converted nearly 40% of his 3-point attempts over his final two collegiate seasons while averaging 16.4 points, 7.4 assists, 6.8 rebounds, and 1.4 steals. He finished top six in assists nationwide as both a sophomore and a junior, and he averaged just under 37 minutes per game under Boals.
With Preston controlling nearly every facet of the game and rarely leaving the court, it's no wonder Ohio won the 2021 MAC championship to secure its first NCAA Tournament berth in nine years. During the tournament, Preston helped the 13th-seeded Bobcats upset fourth-seeded Virginia.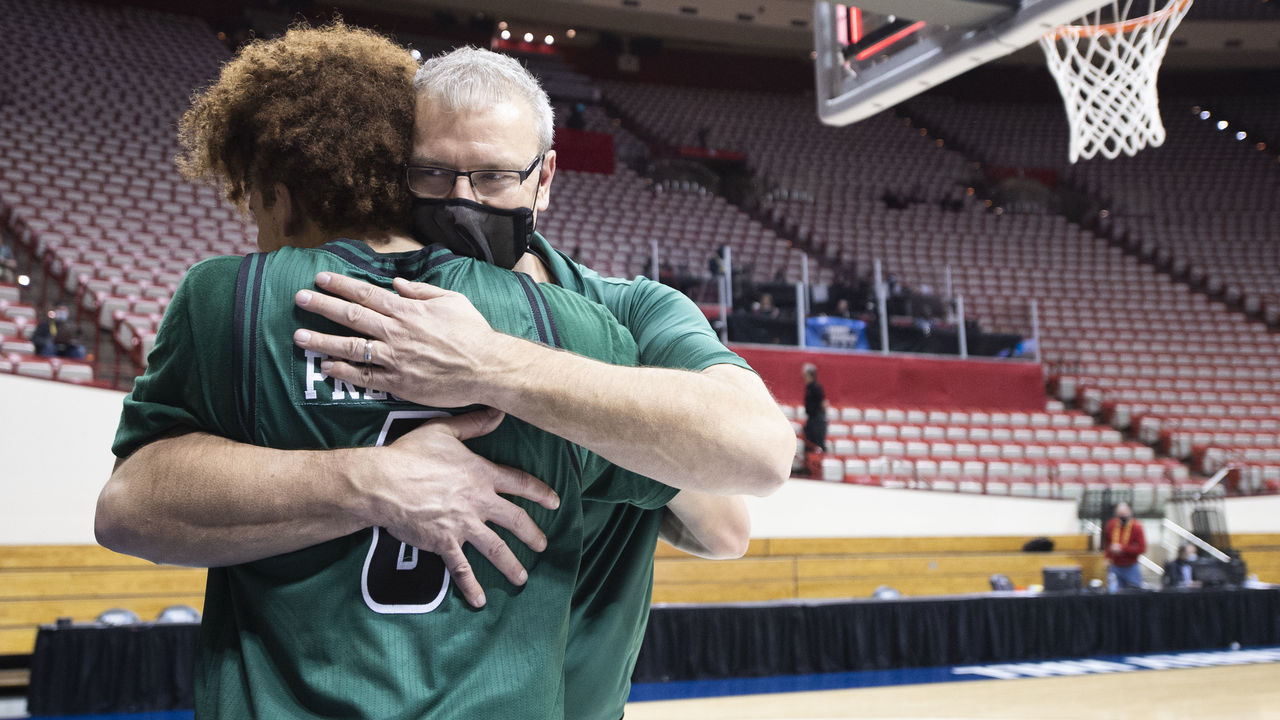 "To come from where he came from - 6 feet tall, only 140 pounds, averaging two points per game as a (high school) senior - to where he is now, it takes a special belief in yourself," Boals said. "I'm sure a lot of it is just the way his mom raised him, and then the way his aunt Denise took over when she passed away.
"The things he went through at 16 years old, some people don't go through that in a lifetime. He's really had to create his own path. It's a phenomenal story."
The 2021 NBA Draft won't be the end of that story, and Preston and his supporters surely hope it won't even be the climax. But just getting to this point as a legitimate NBA prospect after forgoing his senior year at Ohio, let alone hearing his name called Thursday night, is already an inspiring story - and an unfathomable accomplishment given where Preston was four years ago.
"It's a bittersweet deal," Boals said as he reflected on having one of his student-athletes on the precipice of the NBA. "You're elated that Jason's about to achieve his dreams on draft night, but the bitter part is you don't get to spend another year with him because he's a fun kid to be around. He's a great teammate and obviously a great player."
One NBA team is about to discover that for itself.
Joseph Casciaro is a senior writer for theScore
Comments
✕
NBA blogger to NBA prospect: Jason Preston's inspiring journey to the draft
  Got something to say? Leave a comment below!