Cade, trades, and reaches: 5 takeaways from the NBA draft
Brian Babineau / Getty Images Sport / Getty Images
Though it opened in the shadow of another Russell Westbrook blockbuster, the 2021 NBA Draft still left us with plenty to talk about on its own. Here are some of the most interesting takeaways and observations of the night.
The Motor Cade's coming to Detroit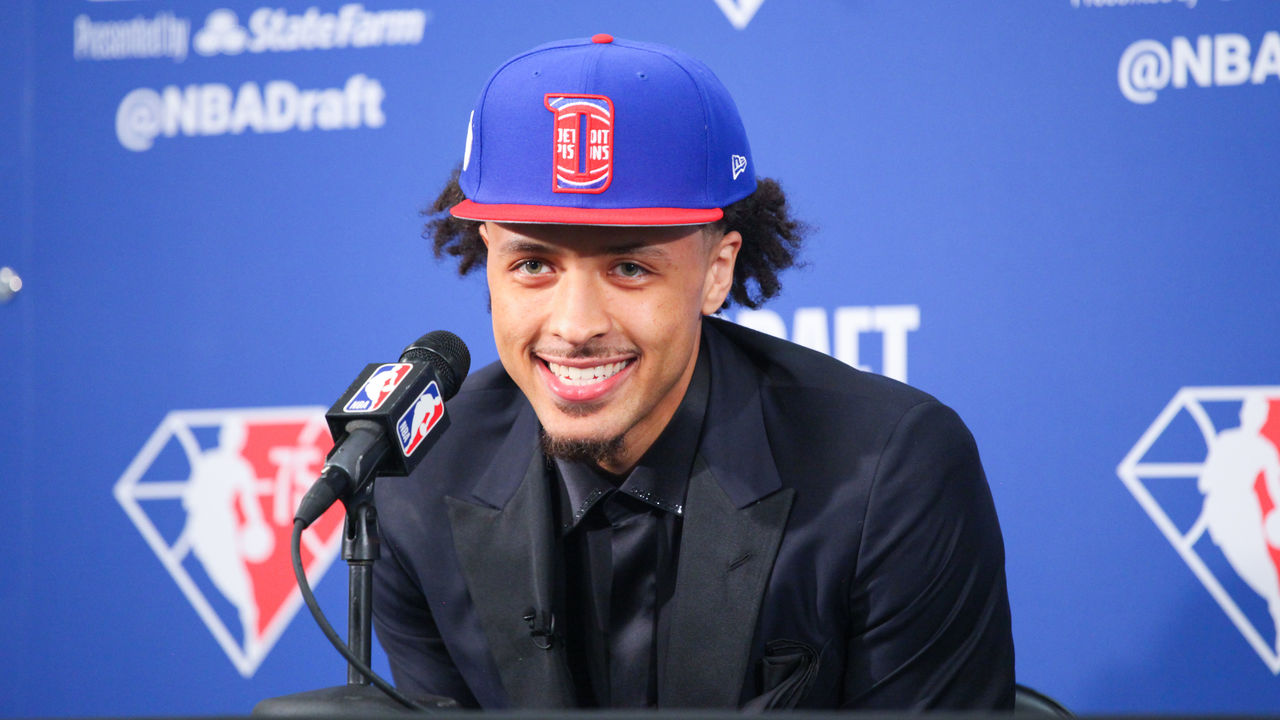 The Detroit Pistons finally got their man.
No prospect is ever guaranteed, but Cade Cunningham's floor would still be that of a borderline All-Star, and his ceiling is that of a perennial MVP candidate. Thirteen years since the franchise's last postseason victory, the Pistons have landed the type of generational talent Detroit hasn't seen since the days of Grant Hill nearly a quarter-century ago.
Cunningham's a game-breaking, two-way star who can do it all on the court, and he should be able to make the kind of immediate impact rookies are rarely capable of.
It's stunning to consider how much talent the Pistons added through the draft alone over the last eight months, with Cunningham and 2021 Naismith Trophy winner Luke Garza (selected in the second round) joining a promising young core that already includes Saddiq Bey, Killian Hayes, and Isaiah Stewart. Don't forget that Detroit also has Jerami Grant under team control through 2023 and owns matching rights on restricted free agent Hamidou Diallo.
This team is suddenly set up to compete for a playoff berth immediately, with legitimate contention now a realistic possibility in the not-so-distant future if Cunningham fulfills his tantalizing promise.
The Raptors are all-in on defensive versatility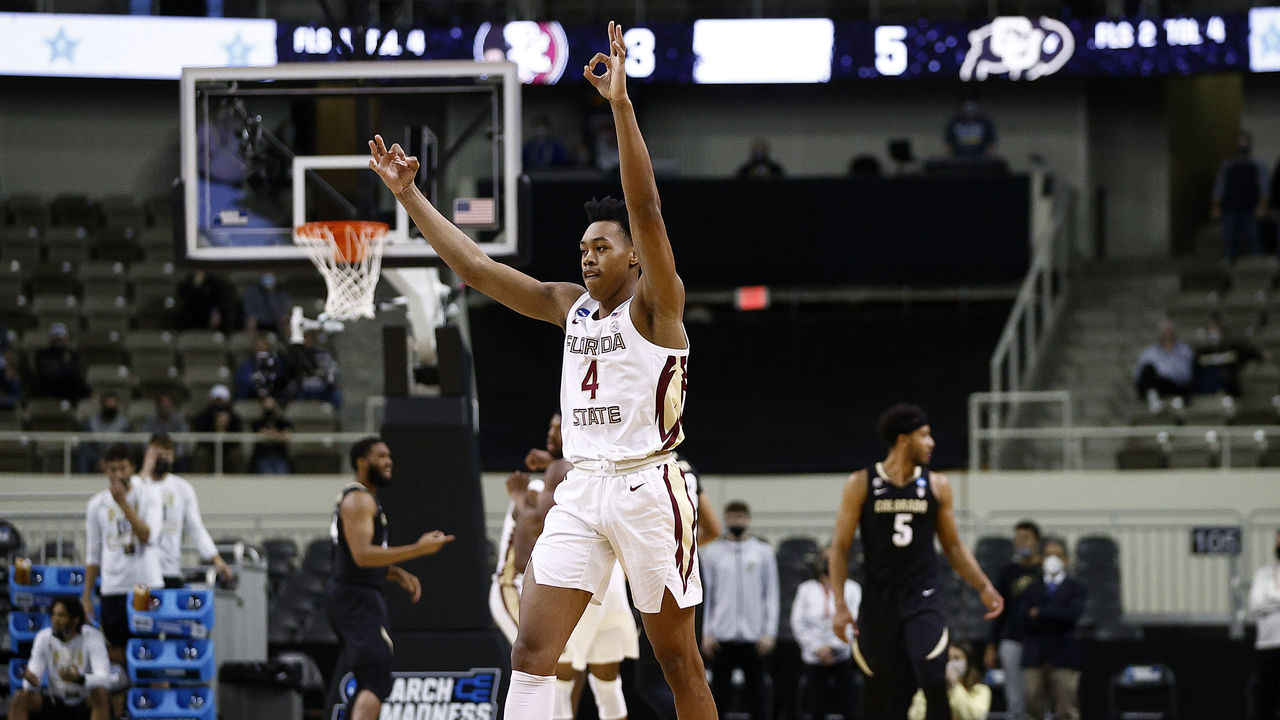 With Kyle Lowry's Toronto future once again in doubt, the Raptors' remaining core is comprised of versatile defensive studs who, while capable offensive players, also come with offensive question marks that have hampered the team's half-court creation. With consensus No. 4 pick, projected star guard, and big shotmaker Jalen Suggs still on the board, many expected Masai Ujiri and Co. to use the fourth selection on the Gonzaga product.
Instead, the Raptors went (slightly) off the board to select a defensive-minded player seen as the consensus fifth pick, drafting Florida State's Scottie Barnes.
This is definitely a risk for Toronto given Suggs' more seamless roster fit, safer floor, and still tremendous potential, but Ujiri's Raptors have always subscribed to the theory of drafting the highest upside available to them. From that perspective, it's tough to nitpick selecting Barnes. He's an absolute defensive menace who should be able to guard one through five at the pro level, and he's a fantastic playmaker from a forward or big position, which is why - when coupled with his individual offensive limitations - he's drawn comparisons to Draymond Green.
If Toronto's renowned skill development program helps Barnes develop a reliable jumper and turns him into a capable NBA scorer, the Raptors have a potential superstar on their hands. If they can't, and Suggs excels in Orlando, the front office will wonder how they got something so obvious, so wrong.
In any event, the defensive potential of a team boasting Barnes, OG Anunoby, Pascal Siakam, and Fred VanVleet is gobsmacking. That the Raptors have accumulated and retained such talent - plus 2020 first-rounder Malachi Flynn - while often contending (until 2021) and trading for Kawhi Leonard in the middle of their run is a testament to the front office.
Keep an eye on the Warriors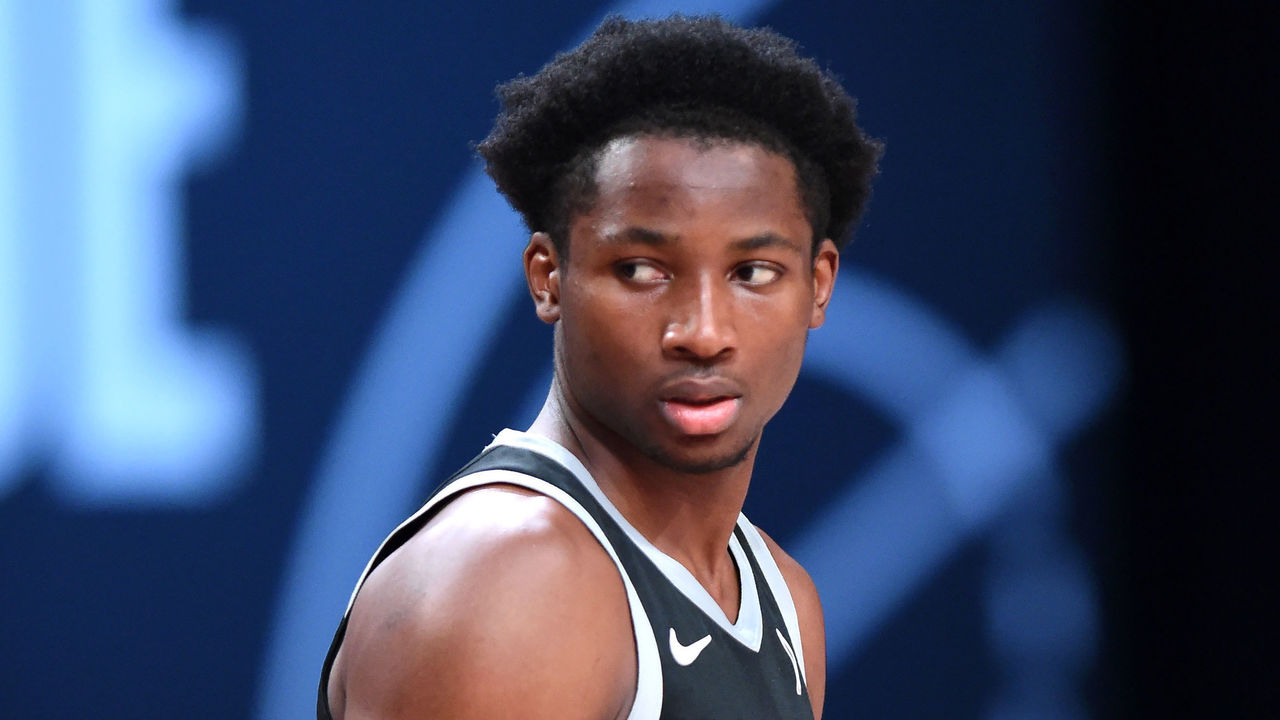 The basketball world has been waiting for Golden State to make its move since the Warriors landed a lightly protected 2021 first-rounder from Minnesota in the 2020 trade involving Andrew Wiggins and D'Angelo Russell. That anticipation only continued to build once the lottery delivered the Warriors' Nos. 7 and 14 picks.
Stephen Curry is approaching the end of his expected prime with one year left on his contract, Klay Thompson should be back after more than two years off due to multiple severe injuries, and Green isn't going anywhere. Despite two straight seasons out of the playoffs since Kevin Durant's departure, this is still a team built to win now, and for not much longer.
All that said, the Warriors remain the obvious candidate to go all-in on a superstar trade, and the results of Thursday's draft helped their cause.
Jonathan Kuminga and Moses Moody are both high-upside projects, but those are exactly the type of intriguing prospects rebuilding teams crave. One would've been a fine haul for the Warriors. Both players falling in Golden State's lap at Nos. 7 and 14 is a stroke of significant fortune.
Whether it's Bradley Beal, Damian Lillard, or another All-Star seeking greener basketball pastures, few teams are beating a package that could boast Kuminga, Moody, and 2020 No. 2 pick James Wiseman, with Andrew Wiggins' contract included for salary-matching purposes.
Thunder, Rockets execute quietest big trade of night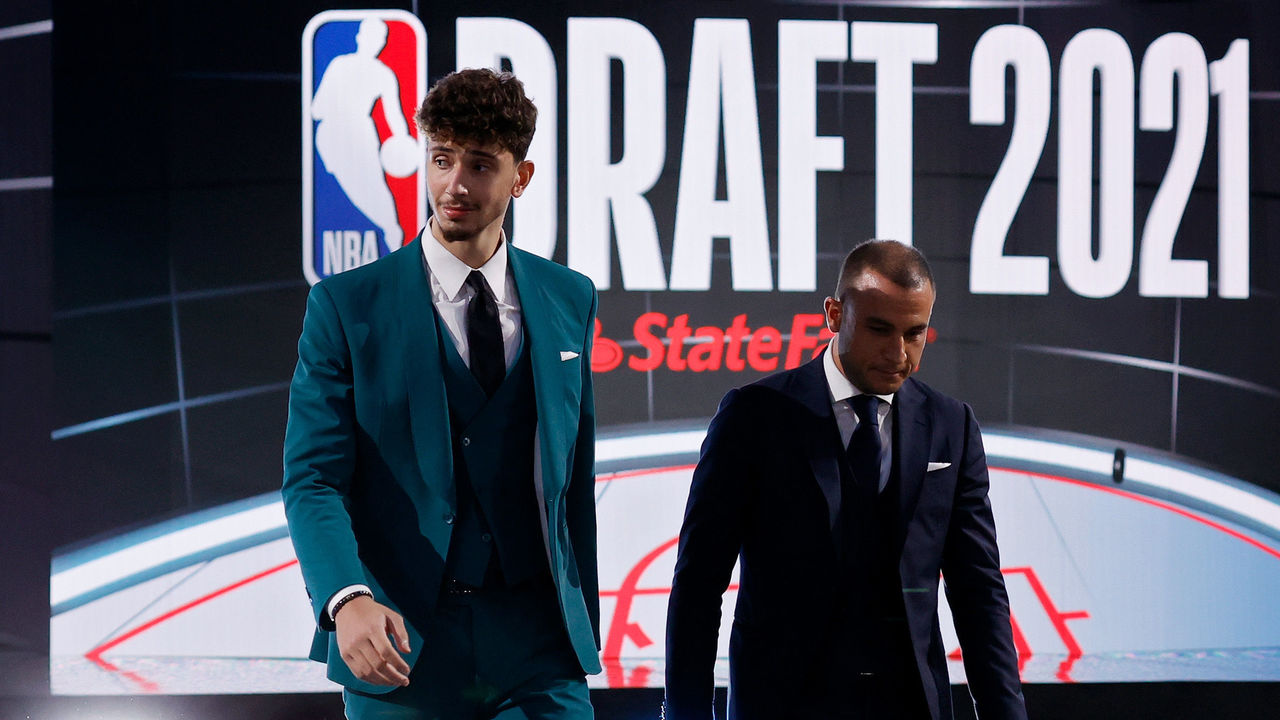 It certainly wasn't the biggest trade of the day, and it was one of many deals agreed to on draft night, but a seemingly innocuous transaction between the Rockets and Thunder in the middle of the first round could pay dividends for both teams.
Houston dipped into its draft pick stockpile to turn a couple of future first-rounders into the 16th selection, which the Rockets used to take Turkish phenom Alperen Sengun. The Besiktas big man averaged 19.2 points, 9.4 rebounds, 2.5 assists, 1.7 blocks, and 1.3 steals on 64.6% shooting as an 18-year-old last season, capturing Turkish league MVP honors. Some saw Sengun as a top-five prospect in this top-heavy draft, and most saw him as a lottery pick, so the fact the Rockets nabbed him at No. 16 on the same night they drafted Jalen Green is impressive.
As for Oklahoma City, adding Josh Giddey and Tre Mann to its treasure trove of young talent would've already been encouraging enough, but then the Thunder turned Thursday's 16th pick into multiple future first-rounders; Detroit's top-16 protected 2022 pick, and Washington's lottery-protected 2023 pick. The chances either selection produces a youngster with as much upside as Sengun is unlikely, so if Sam Presti simply wants to continue stockpiling assets in pursuit of superstar trades in the future, I'm not convinced this deal moved his Thunder forward. But OKC now owns as many as 16 first-round picks over the next five years. That's unprecedented.
The NBA factory in Florida
We often think of college programs like Kentucky, or specific cities around the U.S. and Canada, when considering where NBA stars are most commonly manufactured, but Montverde Academy prep school in Florida has to be in the conversation moving forward, regardless of the fact players arrive at the school from around the basketball world.
The program has been home to NBA talents like Kyrie Irving, Ben Simmons, D'Angelo Russell, and R.J. Barrett, to name just a few, but its legendary 2019-20 team ended up producing four first-round picks in the same NBA draft, with Cunningham, Barnes, Moody, and Day'Ron Sharpe all hearing their names called within the first 29 selections Thursday.
It's no wonder Montverde's 2019-20 team went 25-0 with an average margin of victory of 39 points.
Biggest reach of the night: Josh Primo to the Spurs at No. 12
The Canadian guard was the youngest player in the draft, averaging just eight points and three rebounds in 22 minutes as more of a supporting cast member in his freshman year at Alabama. Most draft analysts pegged him as a late first-rounder, but he projects as a potential 3-and-D stud with some playmaking chops if he can get enough development time in the Association. The Spurs continue to inch closer to a full-blown rebuild, so they can provide that development time.
Biggest steal: Sharife Cooper to the Hawks at No. 48
Though his impressive NCAA numbers were produced over a tiny, 12-game sample, Auburn's foul-drawing machine projected as a potential lottery pick before tumbling all the way to the back half of the second round. Atlanta happily scooped Cooper up, adding the guard to its impressive collection of under-25 talent that already includes Trae Young, restricted free agent John Collins, De'Andre Hunter, Cam Reddish, and Onyeka Okongwu. Jaden Springer to the Sixers at No. 28 also qualifies here.
Joseph Casciaro is a senior writer for theScore
Comments
✕
Cade, trades, and reaches: 5 takeaways from the NBA draft
  Got something to say? Leave a comment below!