While hoops remain on hiatus, theScore's NBA editors will be compiling ultimate starting lineups for each team in the Association. The catch: Only players who have been in the league since the 1995-96 season can be included.
When a team wins 322 games and three NBA championships over the course of five seasons, sets an all-time record with a 73-win regular season, and has a five-man unit nicknamed the "Death Lineup," it's difficult to justify naming anyone not involved in that dominance to the team's best five of the last 25 years.
There are other candidates, to be sure. But you are probably quite familiar with this Golden State Warriors quintet.
Guard
Stephen Curry
The Warriors revolutionized the NBA's pace-and-space trend beginning in 2014-15. Not coincidentally, that was the first of back-to-back MVP seasons for Curry. He hit the 50-40-90 mark that first year and averaged 26.5 points on 43.4% 3-point shooting in five seasons from 2014-19.
Take a moment to appreciate the "elevator doors" screen:
Curry won't go down as the greatest player in NBA history, but he will be remembered as one of the most transformative.
Guard
Klay Thompson
Curry's "Splash Brother" backcourt mate may be the best catch-and-shoot player in NBA history. In six seasons from 2013-19, Thompson ranked first in catch-and-shoot 3-point percentage four times among players with at least five such attempts per game.
One eye-popping example: Thompson scored 43 points in a January 2019 win over the New York Knicks - while dribbling the ball four times.
Guard/Forward
Andre Iguodala
During the 2015 NBA Finals, the Warriors found themselves trailing an injury-decimated Cleveland Cavaliers squad two games to one. LeBron James was beating Golden State by himself - until then-special assistant Nick U'Ren suggested inserting Iguodala, a wing player, into the starting five over center Andrew Bogut.
The result was the first iteration of the "Death Lineup." Iguodala primarily defended James to great success and was named Finals MVP after the Warriors won three straight games to take the title.
Forward
Draymond Green
Like Iguodala, Green was and is a versatile defender who was a crucial factor in three NBA championship wins. Though his averages of 11 points, 8.1 rebounds, 6.4 assists, 1.6 steals, and 1.3 blocks from 2014-19 may not jump off the page, they are remarkable in their breadth.
Green's only personal award came in the form of Defensive Player of the Year honors in 2016-17, but his skill set has become a prototype for the modern positionless NBA player.
Forward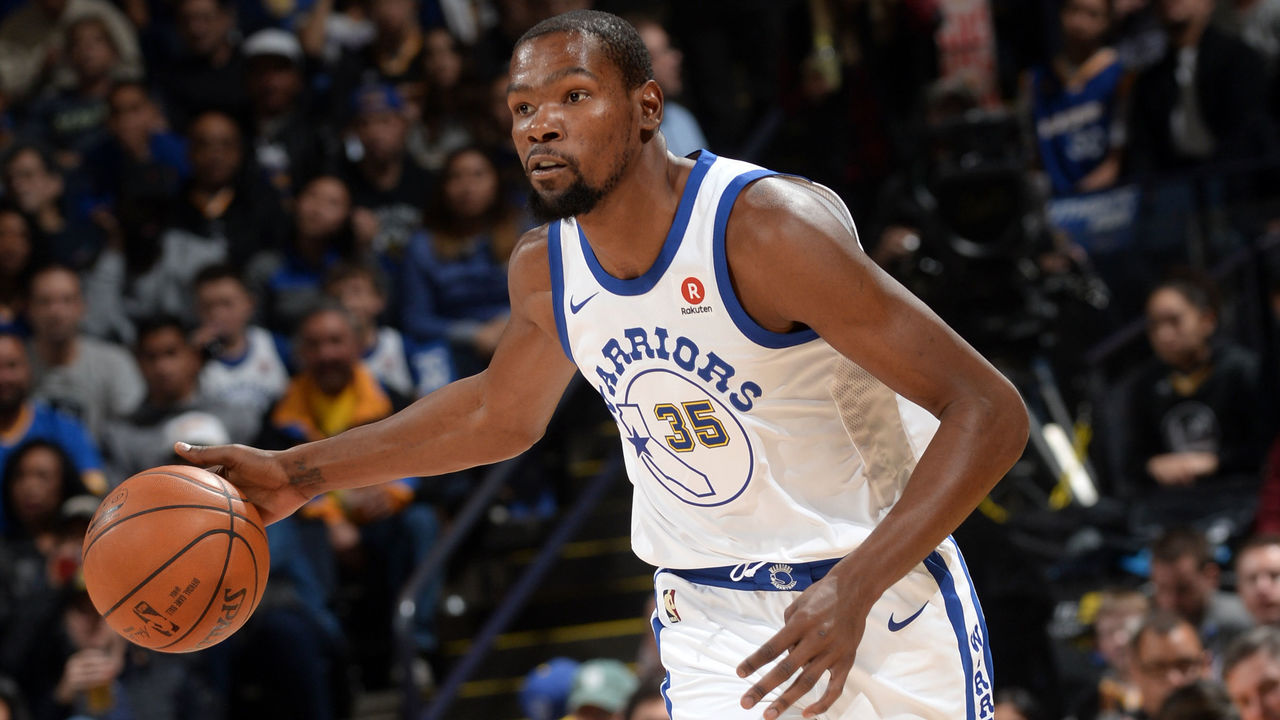 Kevin Durant
While many observers love pointing out how Durant joined an already-stacked team in 2016 in order to win rings, it should at least be mentioned that he also sacrificed the likelihood of personal hardware to do so.
Durant, the league MVP in 2014 as a member of the Oklahoma City Thunder, was the best pure scorer in basketball during his tenure with the Warriors, averaging 25.8 points on better than 52% shooting over three seasons. Those scoring totals would have been even higher without his aforementioned teammates.
Just missed
Baron Davis
Before the Warriors' dynasty, the franchise's most memorable run of the last quarter-century came courtesy of the "We Believe" squad of 2006-07. Davis, who enjoyed the best years of his career while in Oakland from 2005-08, led Golden State to an upset of the top-seeded Dallas Mavericks in the first round of the 2007 playoffs.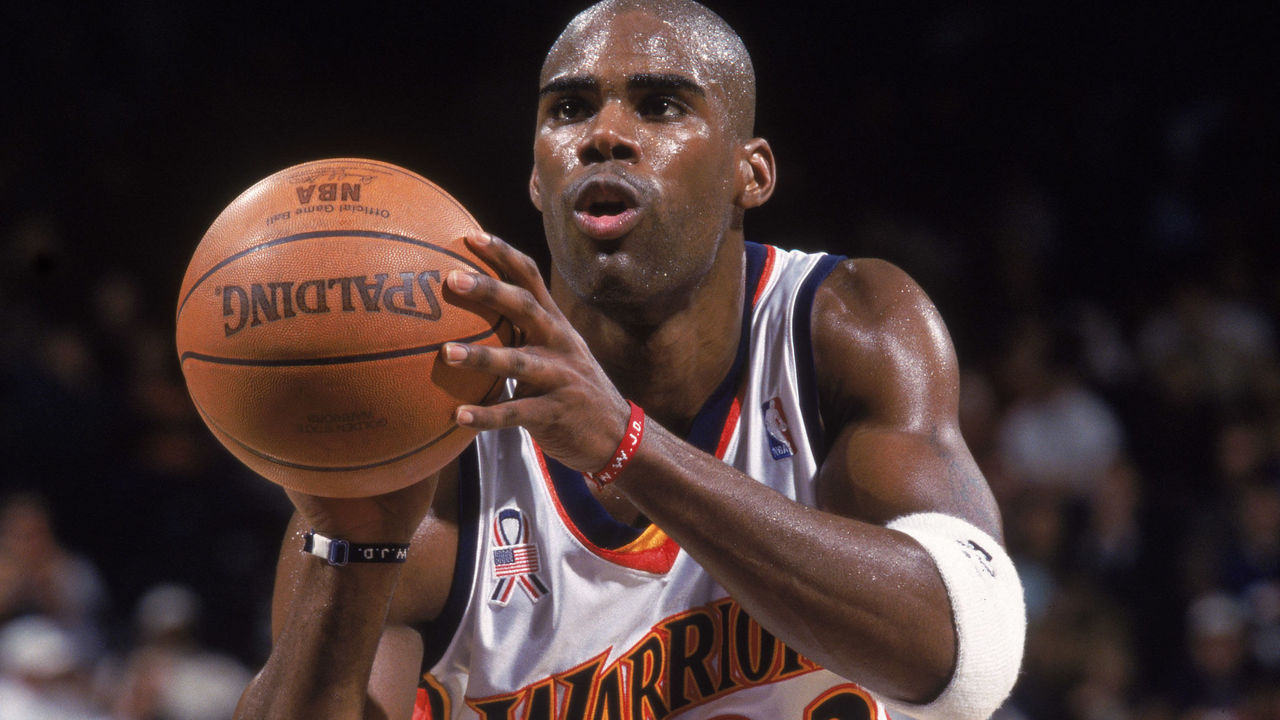 Antawn Jamison
Selected by the Toronto Raptors and traded on draft night in 1998 for North Carolina teammate Vince Carter, Jamison carved out a solid 16-year NBA career. He averaged 20.2 points and 7.5 rebounds in 336 games with the Warriors.
Honorable mentions: Jason Richardson, Latrell Sprewell