While professional and collegiate sports are on hiatus, theScore's writers are exploring what they'd do if this pause allowed for changes to the rules and structures of various leagues. In Part 5, the NBA takes center stage. Previous entries in the series examined MLB, NHL, NCAA and NFL.
A 58-game season
Before we really dive in, let me make clear that I'm aware of the many financial ramifications that would result from trimming nearly a third of the NBA schedule, which is the primary reason this radical idea will almost surely never happen.
But this series is about thinking big to create the best possible product. In an ideal world, this would be my master plan:
No divisions. No conferences. The NBA's 30 teams play their 29 rivals twice per season - once at home and once on the road. The 16 best teams at the end of the season qualify for a 1-to-16 postseason format.
The first round of the playoffs are best-of-five, followed by best-of-seven series the rest of the way. Teams are reseeded after each round to ensure that the highest-seeded teams still standing always draw the lowest seeds, as is done in the NFL (and as used to be the case in the NHL).
Right now, teams report to training camp in late September or early October, for a season that officially begins in mid-to-late October. In my NBA, teams would report the first week of November, with training camp and the preseason wrapping up in time for the league to take Thanksgiving weekend off. The Tuesday following Thanksgiving weekend would be NBA opening night, so the season would always tip off some time between Nov. 27 and Dec. 3.
Since the first round of the playoffs is shortened by a couple of games in this scenario, the postseason could also start a few days later. That way the regular season could conclude at the end of the week, on a Sunday instead of a Wednesday.
Using the 2019-20 calendar - which featured the latest possible Thanksgiving Thursday - as an example, the season would've started Tuesday, Dec. 3 (instead of Oct. 22) and ended Sunday, April 19 (rather than April 15). That leaves each team to play 58 games over 139 days, for an average of one game per 2.4 days. In this format, back-to-backs could be just about eliminated.
No back-to-backs and a few extra rest days should also just about do away with healthy players resting. In addition, a shorter schedule means every game's value in the standings is significantly increased, so players and teams have more incentive to go all out in chasing each precious victory.
The regular season, which already produces a ton of memorable moments for hoops fans in this star-studded era, would be magnified. From a television perspective, each night would feature fewer games, and therefore allow all of us to actually consume more of each contest. Every big matchup of superstars or rival teams would be must-watch TV, since they'd be fewer and farther between.
At the box office, the increased value of each team's 29 home games - and the certainty of knowing fans only have one chance per year to catch each visiting team in their own arena - could make up at least some of the difference in lost revenue from 12 fewer home dates.
There would be no dog days of the season. The All-Star break - still in mid-February - would actually be the halfway point of the season. Teams reaching the postseason would be fresher than ever.
Ending the season on Sunday instead of Wednesday means the playoffs would no longer tip off on the weekend, but an opening-round best-of-five series means each game would be much more watchable, and there'd be more room for unpredictability and upsets.
As for the offseason, with the Finals still concluding in mid-June, the rest of the calendar would remain unchanged. The draft would still be in late June, free agency would still begin in early July, and things would mostly settle down by August.
And in this radicalized NBA world, players would have an extra month of offseason time, which could also benefit international basketball. More players would represent their countries in big summer tournaments played in August and September if they knew they didn't have to report to their NBA teams until November.
The money may not make enough sense for this dream to ever become a reality, but allow yourself to imagine this 58-game regular season for a moment. It's beautiful, isn't it?
Elam Ending for regular season OT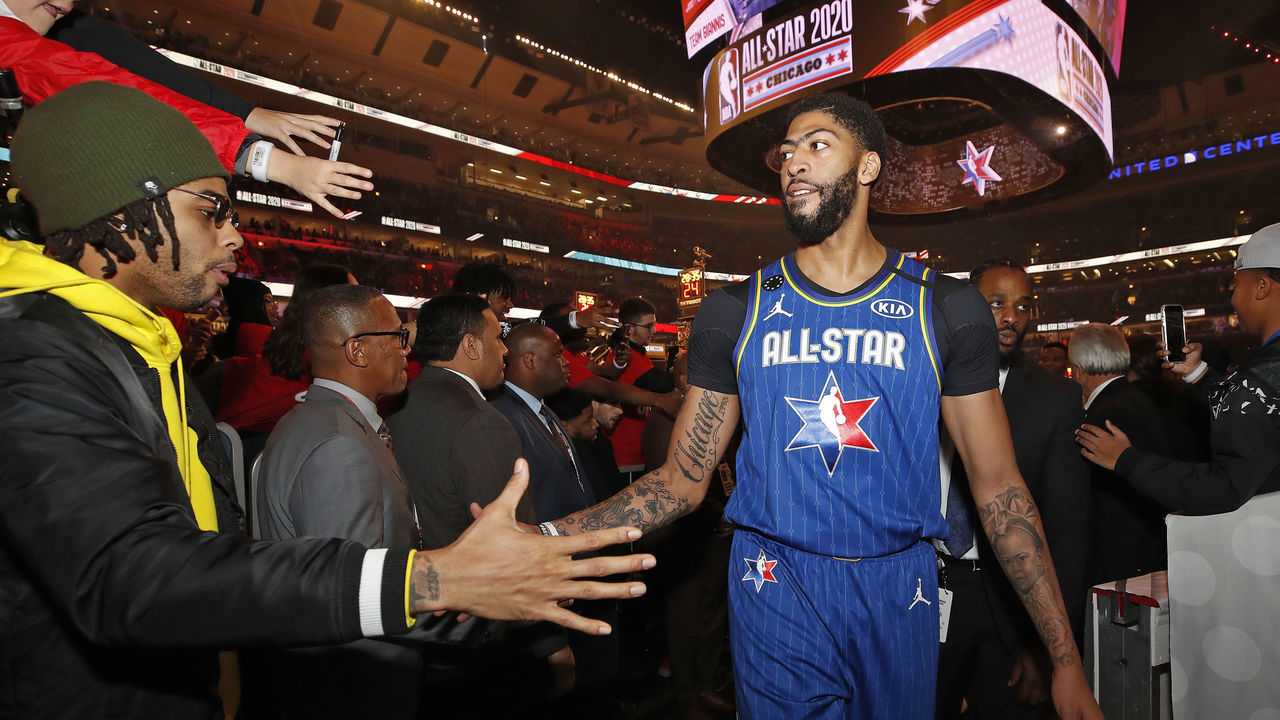 After some initial skepticism, fans, players, and pundits fell in love with the 2020 All-Star Game's Elam Ending, in which teams play to a target score rather than play out a game clock.
The intensity and attention to detail on every possession was palpable on that February Sunday in Chicago, which got many of us wondering if the format has a non-All-Star future in the Association in some capacity.
To me, the most logical space for it is regular season overtime. Rather than at least one five-minute period of additional time, in which each team gets two timeouts, my new, 58-game regular season would include a much simpler, and much more exciting overtime: First team to 10 points, and each team only gets one timeout.
Some are likely rolling their eyes at this suggestion - balled-up fist shaking in the air as they rant about the sanctity of preserving tradition - but basketball, like all sports, evolves. The NBA was criticized by purists when the league adopted the 3-point line 40 years ago. Changing the format of overtime is far less radical.
When I presented the idea of an Elam Ending during regular season overtime to Devin Booker in February, he said the physical toll on players would be too great in what's already a long season.
"Some of these (overtimes) would last hours," the Suns' All-Star laughed. "There would be a lot of physical play, a lot of games ending in free throws (as the All-Star Game did), and a lot of exhausted players, so we can't do that."
In a shorter season with more recovery days and few, if any, back-to-backs, that's less of a concern.
Through 971 games played through 2019-20, only 61 - or 6.3% - went to overtime, which is in line with a 2017 study that looked into the percentage of NBA games that went to extras. That would mean each team could expect to play about three or four (3.7) overtime games in a 58-game season.
Those three or four would be far more entertaining for each team's fans in my NBA.
Joseph Casciaro is theScore's senior basketball writer.