Can we get a proper grasp of how NBA teams will perform over the next six months after just 15 days of action? Absolutely not, but let's roll with what we've learned so far, anyway.
Kawhi and LeBron are the league's best
If Giannis Antetokounmpo was even a smidgen of a pull-up threat, this title would be his and his alone. But he's not, at least not yet. Enter Kawhi Leonard and a rejuvenated LeBron James
Leonard's load is still being carefully managed, and he doesn't go full throttle at the defensive end until he needs to, but the reigning Finals MVP has been making light work of the opposition this season. Think of how stupendously good Leonard was through the first eight years of his career, and then consider that the 28-year-old is currently posting or matching career highs in every major statistical category.
The most glaring development has been Leonard's playmaking, as the usually ball-stopping forward has looked more like a point forward at times for the Clippers. He's kept the ball moving when it needs to and has found teammates with highlight-reel passes he didn't seem capable of making last year (though he did show flashes of potential later in the season).
And how's this for value? In 183 minutes with Leonard on the court, the Paul George-less Clippers have outscored opponents by 18.2 points per 100 possessions - a net rating that would rank a full eight points better than any other team's mark right now. In 153 minutes without Leonard, the Clippers have posted a net rating of minus-9.3, which would match the 29th-ranked Knicks.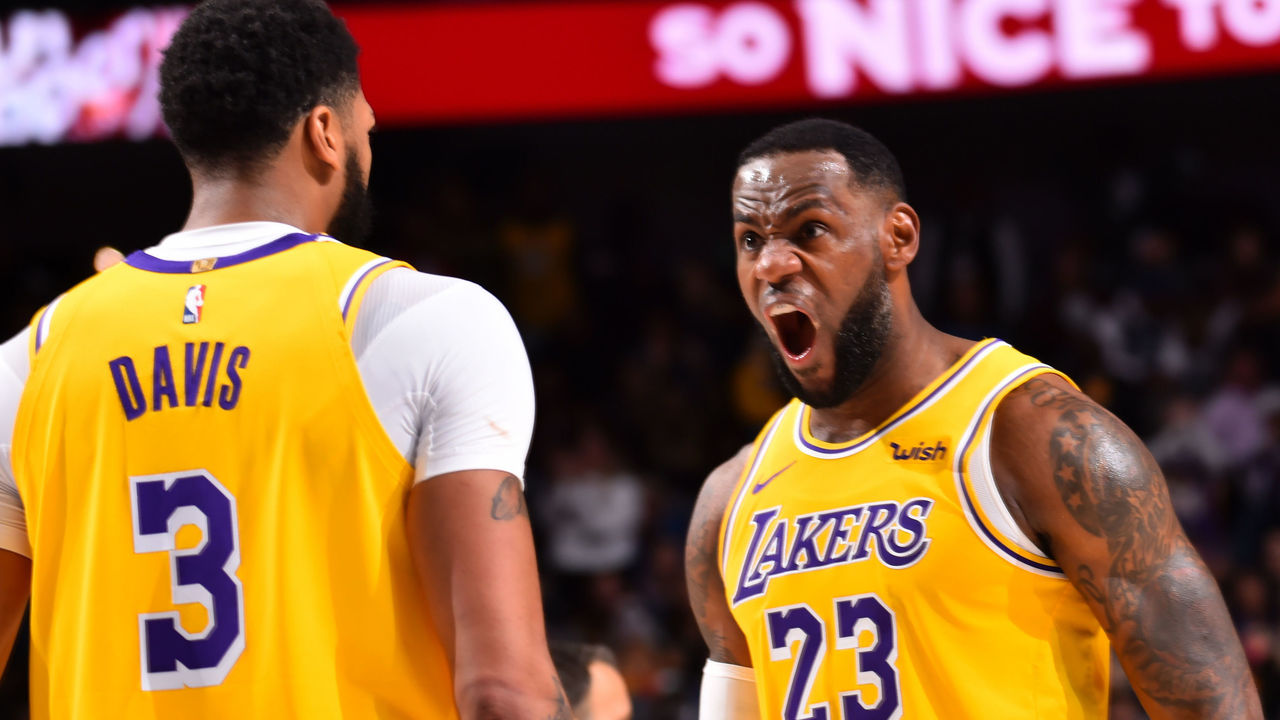 As for James, there's a reason I picked him to win his fifth MVP Award this season. One of the two greatest ballers to ever walk the earth spent the last year being fueled by doubters who believed he was washed up, and he's now on an absolute mission to kick ass and take names.
This season, James has a superstar running mate and a solid supporting cast. He's healthier than he was last year, and he came into a season well-rested for the first time in nearly a decade. There are no more "Space Jam" scenes left to shoot, and he even seems to be taking regular-season defense personally again. All of that should terrify the rest of the Association.
The results have been sparkling, with James - fresh off three straight triple-doubles - averaging 26.1 points, a career-high and league-leading 11.1 assists, 8.3 rebounds, and 1.6 steals. He's suited up for all seven of the Lakers' contests thus far while logging 35 minutes per game.
Just imagine a seven-game epic between these two legends come May.
Lakers should've kept Ingram instead of Kuzma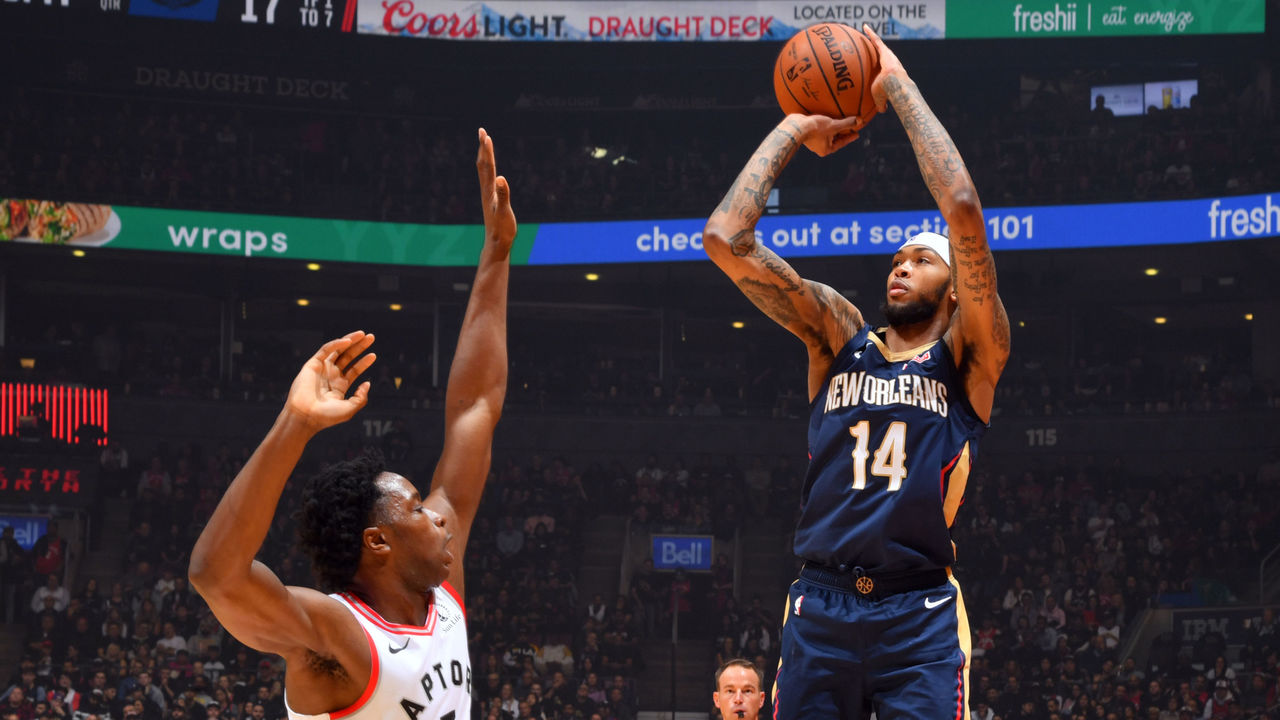 Given that Kyle Kuzma has only appeared in three games since returning from a stress reaction in his foot, this seems a bit harsh, but the whole point of this exercise is making early observations, and if there's one thing Lakers fans should feel nervous about right now (besides the play of Kentavious Caldwell-Pope), this is it.
Seven games into his Pelicans career - with a banged-up roster offering little support - 22-year-old Brandon Ingram is averaging 25.9 points on 55-49-74 shooting, making him one of the most efficient high-usage scorers in the league. Ingram currently ranks in the 92nd percentile for pick-and-roll efficiency (as the ball-handler) and in the 96th percentile in spot-up situations, where he's scored 1.53 points per possession.
Those marks aren't sustainable, and perhaps Ingram never would've realized his tantalizing offensive potential in L.A., but it's fascinating to imagine what the Lakers' offense might've looked like with anything close to this version of Ingram as the No. 3 option alongside James and Davis.
The Harden-Westbrook combo won't work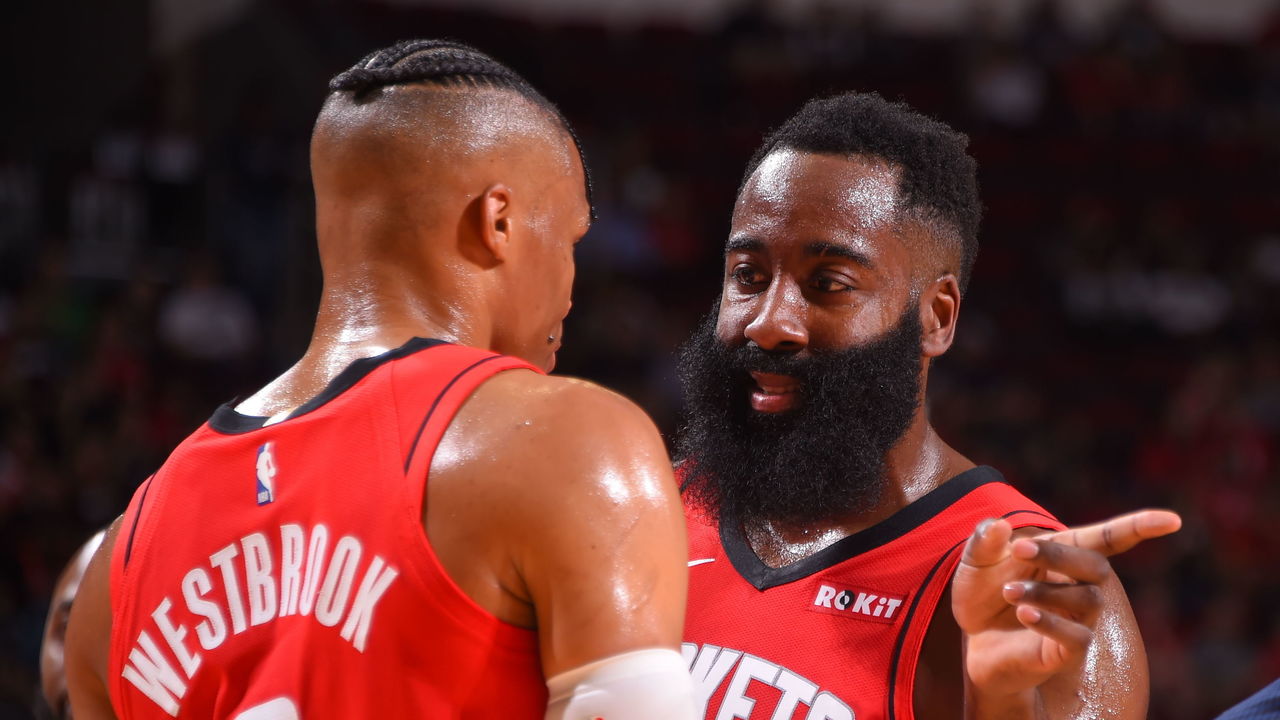 Individually, despite the noted flaws in their respective games, James Harden and Russell Westbrook remain brilliant. But together, they're a problem, and not the kind of problem Rockets fans were hoping for.
For one, the superstar pairing is a defensive disaster in the backcourt, which has been a major factor in Houston owning the league's third-worst defense. Harden and Westbrook provide nowhere near enough resistance at the point of attack, and they're both inattentive off the ball, which is why you may have noticed opponents back-cutting the Rockets to death on a seemingly nightly basis.
The offensive results of this tandem haven't been worth the trade-off, either:
| Rockets | ORtg (rank) |
| --- | --- |
| Harden on/Westbrook on | 108.2 (11th) |
| Harden on/Westbrook off | 113.8 (1st) |
| Westbrook on/Harden off | 112.1 (4th) |
Booker and the Suns are good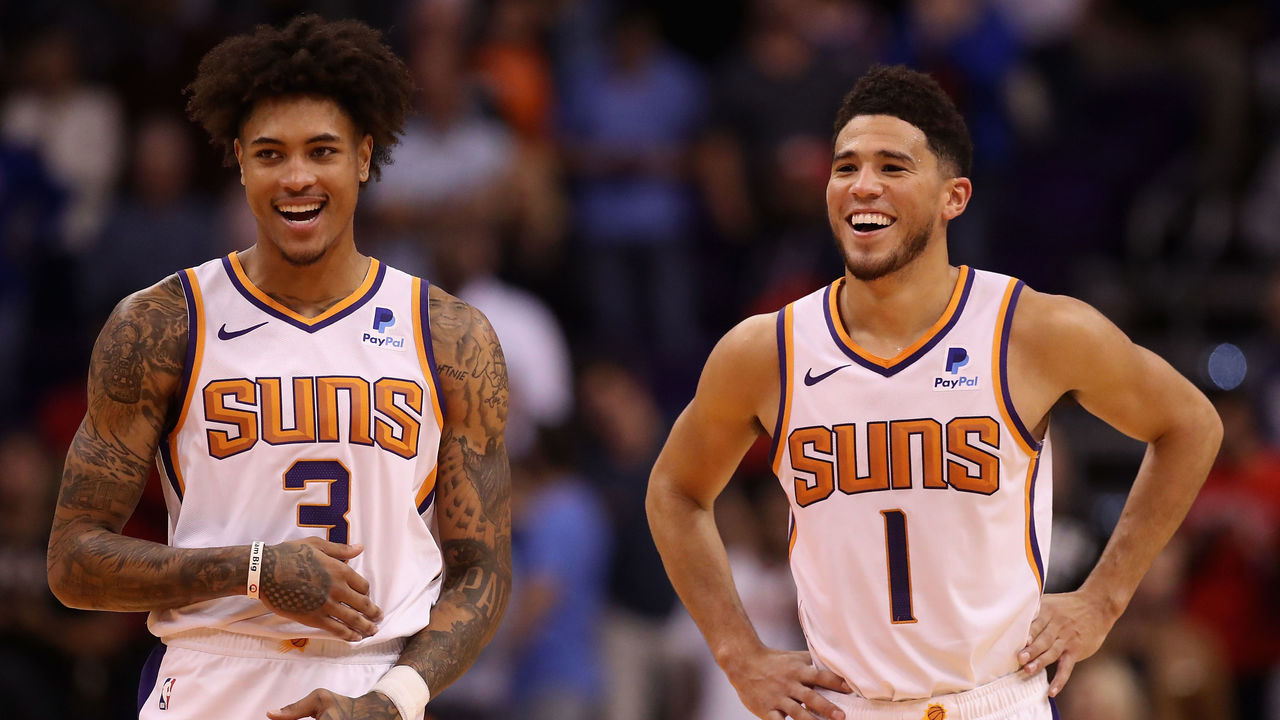 In defending Devin Booker late last season, I wrote that the Suns needed to find a competent point guard and some defensive problem-solvers for the young star to play with before critics could dismiss him as a losing player.
The Suns may not have made any big splashes during the summer, but they delivered Booker exactly the type of talent he and his young team needed. Ricky Rubio is the definition of a stabilizing force at point guard. The veteran Spaniard makes the right plays at the offensive end and makes life difficult for his matchups as a defender. Aron Baynes, meanwhile, is the type of defensive anchor and communicator who can erase the mistakes of teammates in front of him, or prevent them from occurring in the first place.
With Rubio taking some ball-handling duties from Booker while generally putting Phoenix's franchise player in better positions to succeed on offense, and with Baynes turning Booker into less of a liability on defense, the 23-year-old star has proven more than capable of taking care of the rest.
Booker is averaging 26.1 points on 54-50-90 shooting, and the Suns - who've also welcomed contributions from an underrated supporting cast of Kelly Oubre, Dario Saric, Frank Kaminsky, Mikal Bridges, Tyler Johnson, and Jevon Carter - have won five of seven games.
Phoenix, which handed both the Clippers and the 76ers their first loss of the season, is the only Western Conference team ranked top 10 in offensive and defensive efficiency. And the Suns' only losses - which came against West contenders Denver and Utah - were each by one point.
The Suns will need to figure out how to maximize Deandre Ayton's offense without sacrificing too much of Baynes' defense once the former returns from suspension, but everything about this team's hot start suggests it's for real.
The Sixers are who we thought they were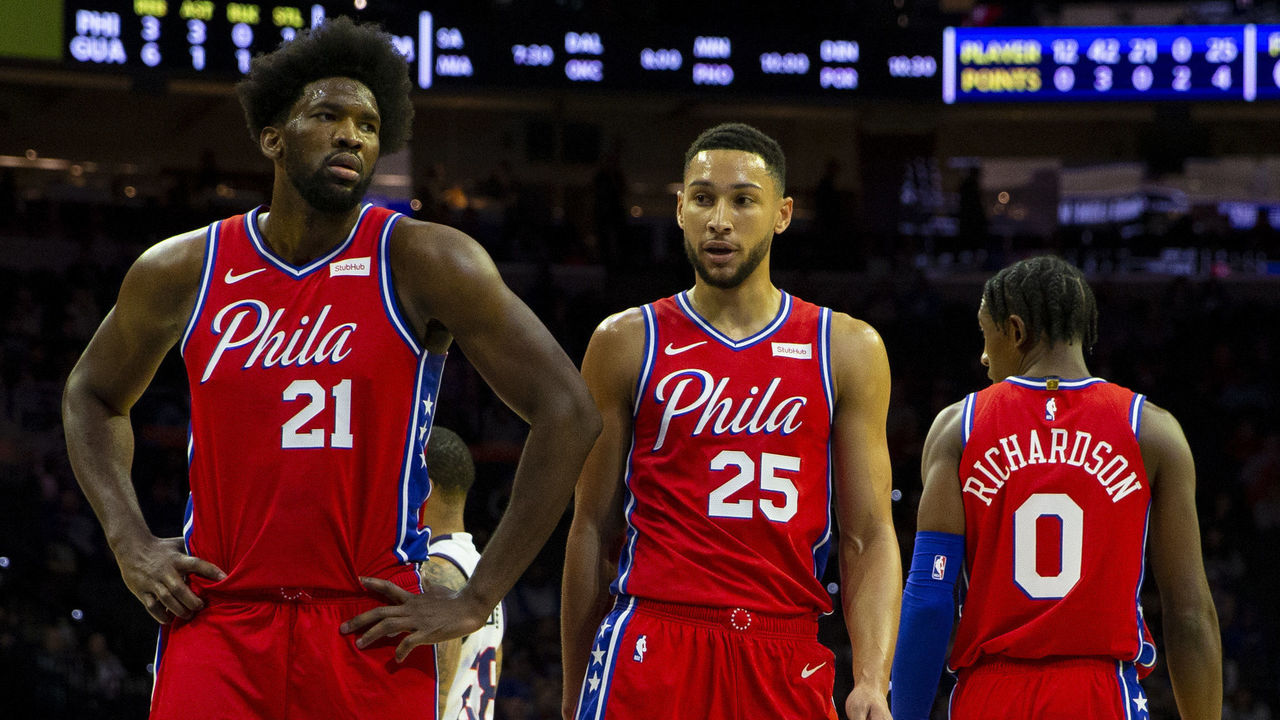 This isn't a knock on a team that has legitimate title aspirations.
With Joel Embiid and Ben Simmons sharing the floor, Philly's mediocre offense is still cramped and devoid of shooting. On the other hand, the Sixers are still a huge, undeniable terror on the defensive end, where rookie Matisse Thybulle has given them yet another game-changing weapon.
There are no flawless superteams to slay this season, and in the Eastern Conference, there may be nothing more certain than Philadelphia's defense.
The Bucks could really use Brogdon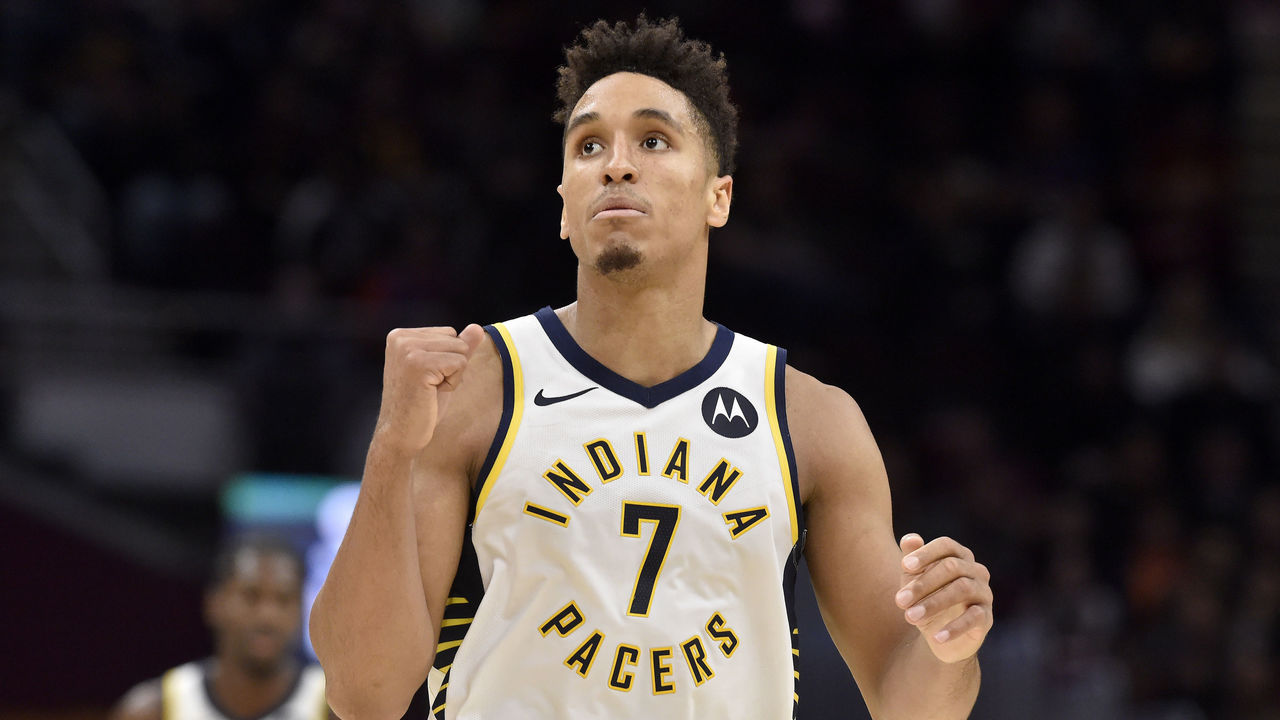 Antetokounmpo's dominance is the other certainty in the East, and the Bucks are beginning to resemble the 60-win juggernaut that ran roughshod over the regular season last year, with just one caveat: The supporting cast still isn't good enough to help the Greek Freak win a championship.
Khris Middleton remains a two-way stud and an All-Star-caliber talent, but he's not a reliable No. 2 star on a title team. Eric Bledsoe looks like he hasn't yet recovered from another postseason collapse. Brook Lopez is still a threat as a stretch-five, but he may never replicate the 3-point production he provided last season. If only the Bucks had one more game-breaker ... like, say, Malcolm Brogdon.
Brogdon, whom the Bucks signed and traded to the Pacers in the summer because they ostensibly didn't want to deal with the luxury-tax ramifications that would come with paying the former Rookie of the Year, is off to quite a start in Indiana. The 26-year-old is averaging 22.5 points, 9.7 assists, 5.3 rebounds, and 1.3 steals on a true shooting percentage of 59.8.
Letting Brogdon go is the type of decision a front office tends to regret a couple of years later when it loses a franchise player to free agency because it took shortcuts in roster-building around said superstar.
There are only 5 good teams in the East ...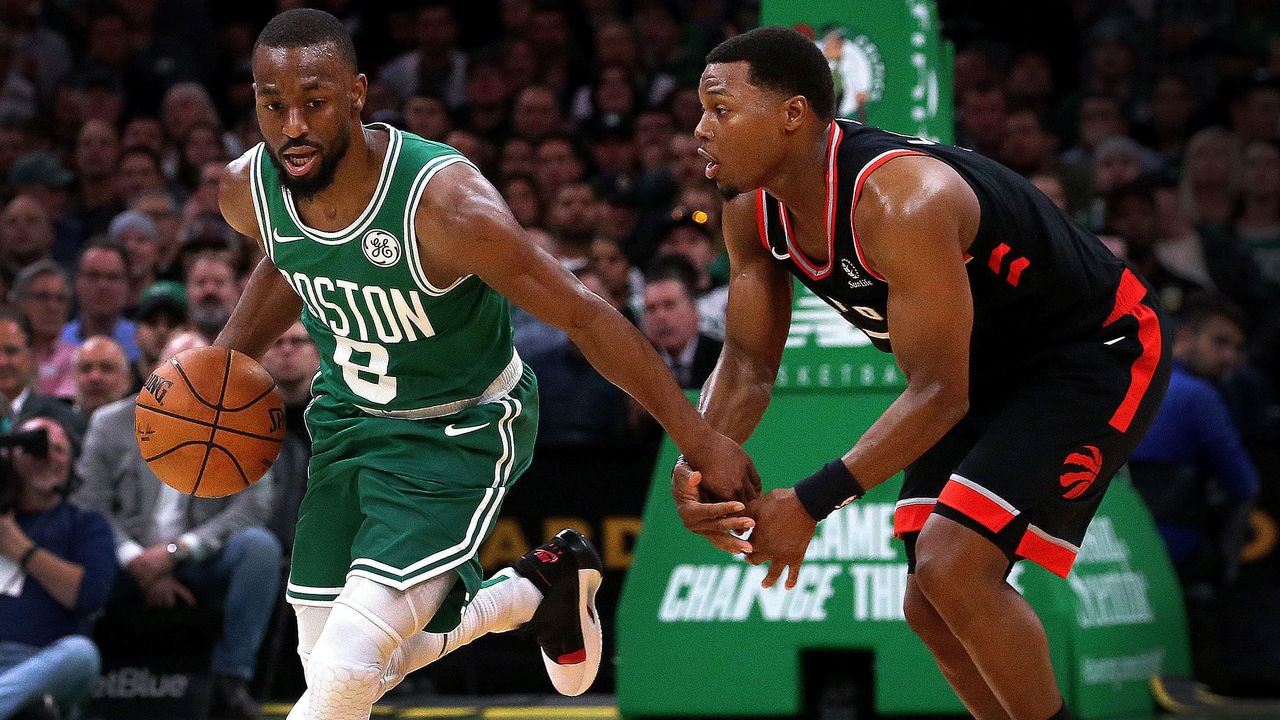 ... and the Nets aren't one of them, despite Kyrie Irving's heroics.
The Bucks and Sixers are the class of the conference, but the Celtics, Heat, and defending champion Raptors might all be worthy adversaries.
Kemba Walker looks fantastic in Boston, where the Celtics actually seem to be getting along again, Gordon Hayward may be regaining his All-Star form, and Jayson Tatum is getting smarter about his shot selection.
No team - including Philly and Milwaukee - will want to face Miami in the playoffs. The Heat have a postseason-type superstar in Jimmy Butler and a hard-nosed supporting cast that will leave you bruised.
Meanwhile, Toronto looks like it has an All-NBA star in Pascal Siakam, a rejuvenated All-Star in Kyle Lowry, and a ferocious defense for coach Nick Nurse to play with.
These five teams already make up the top five in the conference standings, and barring major injuries, they'll be there (in some order) come playoff time. After that, the drop-off is steep. Irving should keep the Nets hovering around .500 all season, but they don't have the two-way depth to hang with the big boys.
The remainder of the East is a dumpster fire.
The Magic have regressed and might already have buyer's remorse after re-signing Terrence Ross and Nikola Vucevic, who still hasn't recovered from having his soul snatched by Marc Gasol in the playoffs. Detroit's roster is the definition of blah, especially in the absence of Blake Griffin. The Victor Oladipo-less Pacers have already lost twice to those Griffin-less Pistons. The Hornets are 4-3, but have you seen their roster? You could convince me they won't win four more games all year. Washington and Cleveland are feisty, but they're also terrible. The Knicks are the Knicks. Need I say more?
Atlanta will make the playoffs if Trae stays healthy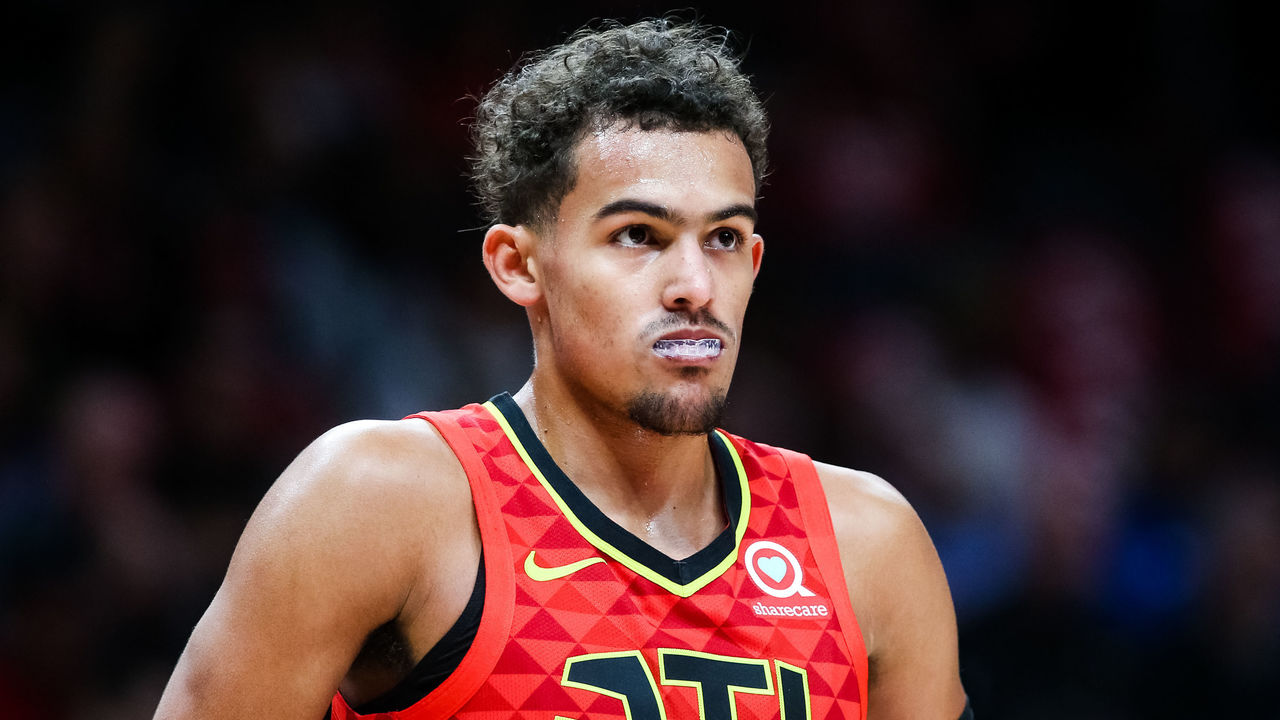 All of that depressing basketball noted above leaves the door open for a surprising playoff hopeful to walk through in the East, and if the first 15 days of the season were any indication, Trae Young's Hawks will be that team.
Young has been one of the conference's most valuable players through two weeks by averaging 27.2 points and 8.4 assists in less than 30 minutes per game and knocking down 50% of his often-audacious 3-point attempts. When Young's been on the court, Atlanta has posted a net rating (plus-8.6) that would rank third overall, and the team has gone 3-1 in games that Young has finished healthy, beating the Spurs on Tuesday in the guard's return from an ankle injury.
Losing John Collins to a 25-game suspension hurts, but if Young's in the lineup and the East remains a collection of sad sacks, I'll take my chances with the sophomore sensation.
Jim Boylen's clock-punching ain't working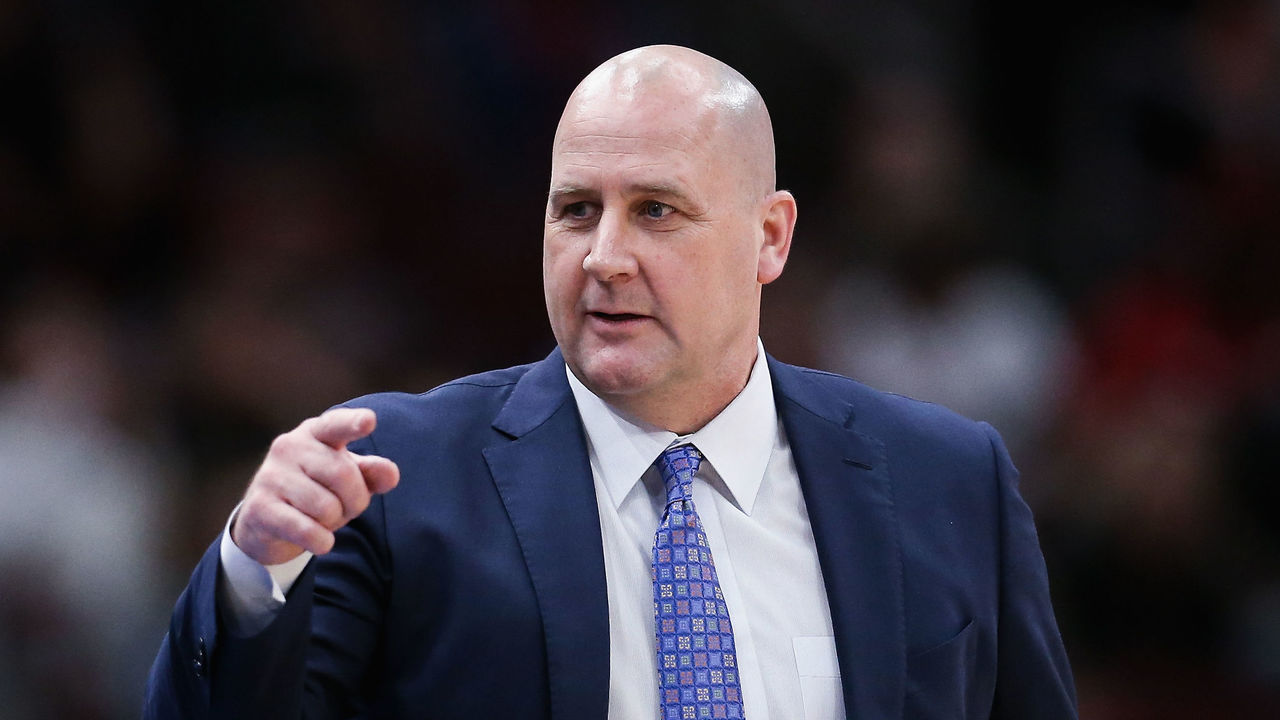 Many pundits believed the Bulls could capitalize on a weak East playoff race due to their collection of explosive young talent, especially on the offensive end. Instead, Chicago has been one of the league's most disappointing teams.
The Bulls are 2-6, they've lost to opponents like Charlotte, New York, and Cleveland, and they've already blown a double-digit lead in the fourth quarter three times. Coach Jim Boylen has his team literally clocking in to work every day in his continued quest to make the Bulls the toughest bunch of basketball try-hards this side of the Mississippi, only for his men to respond by consistently looking like a tanking team. Something isn't adding up.
The Nuggets have an effort issue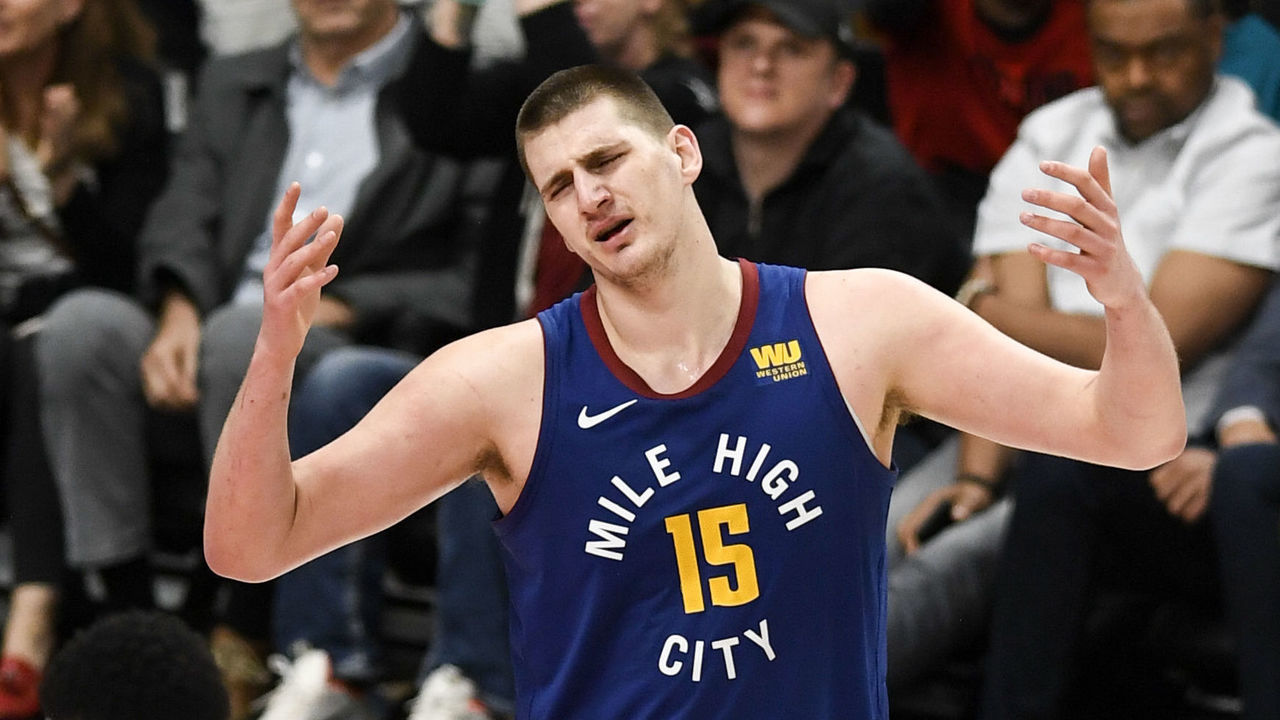 The Nuggets are off to a 5-2 start, but something just doesn't feel right.
Nikola Jokic looks out of shape and somehow both frustrated and disinterested at the same time, and that attitude appears to be trickling down to his teammates, or at least his fellow starters.
It's only the first week of November, yet Mike Malone has already called out his players' effort on multiple occasions, and Tuesday night was a pretty good indication of how little confidence the coach has in his squad right now. Despite the Nuggets building a lead of 20-plus points against a good Heat team, Malone kept Jokic and Jamal Murray on the court late in the fourth and seemed genuinely disgusted at various points in the quarter. Again, this was with the Nuggets up big and cruising to victory.
It's almost reminiscent of Boston's start last season. Back then, Brad Stevens often warned his team, the media, and anyone else who would listen that the Celtics just weren't playing the right brand of basketball - even on nights when they got the result they wanted.
Utah didn't solve its offensive woes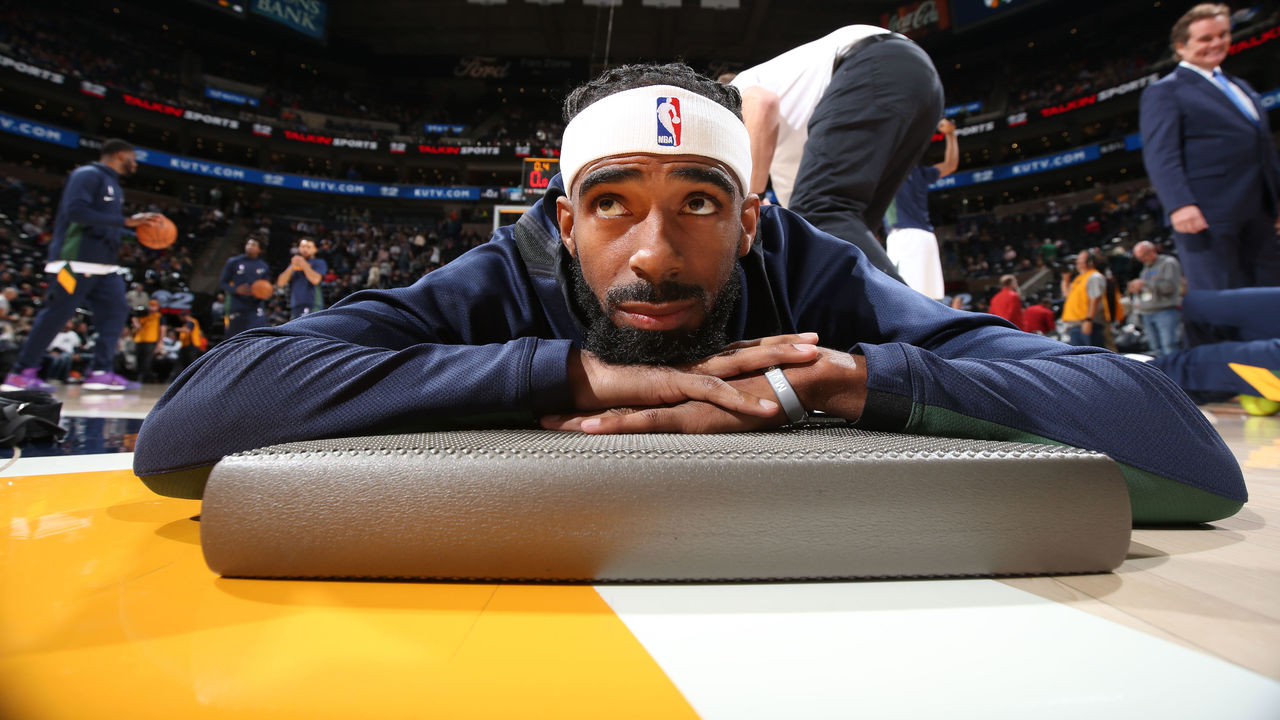 In trading for Mike Conley and signing Bojan Bogdanovic, the Jazz appeared to have put the finishing touches on a two-way beast of a team that could compete for a title in the wide-open NBA. It's no surprise that Utah has remained the best defensive team in basketball, but considering Donovan Mitchell has exploded out of the gate, Bogdanovic has averaged 20 points per game on an effective field-goal percentage of 60, and Rudy Gobert still provides a huge rim-running presence, it's rather shocking to see the offense continuing to flounder.
The Jazz currently rank in the bottom five in offensive efficiency. Much of that could be remedied by Conley simply breaking out of perhaps the worst shooting slump of his career, or by moving Joe Ingles back into the starting lineup, but given the splash Utah made in the offseason, this level of offensive ineptitude should be as concerning as it is inexplicable.
Golden State's season is over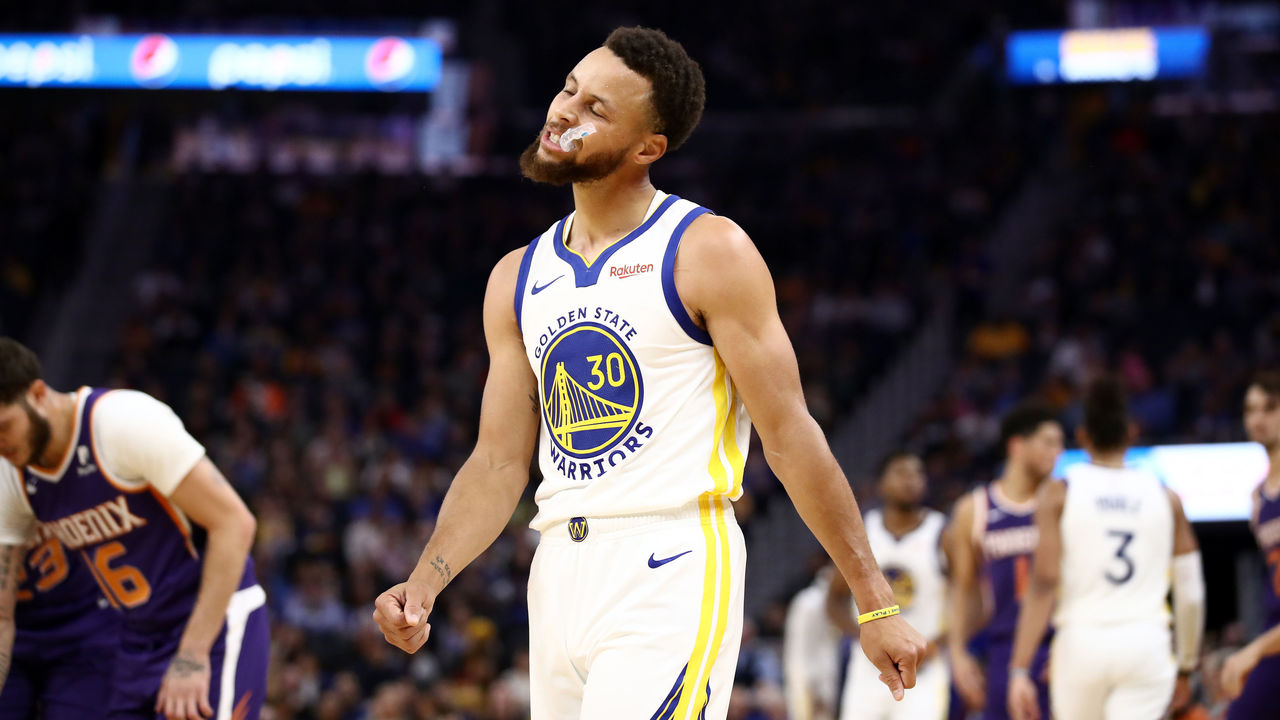 The Warriors essentially lost Kevin Durant, Klay Thompson, and Steph Curry in the span of six games, and Draymond Green is now nursing ligament damage in his finger. Golden State should be applauded for potentially finding another second-round gem in Eric Paschall, but it's hard to get excited about anything this team will do for the remainder of the season.
Trade D'Angelo Russell, hope for some lottery luck, and start thinking about next year.
Ja is must-see TV
If you haven't watched much of Grizzlies rookie Ja Morant, do yourself a favor and make him appointment viewing in the near future. Morant is electric, and he'll leave you both mesmerized and petrified when he tries to do things like this.
SGA = MIP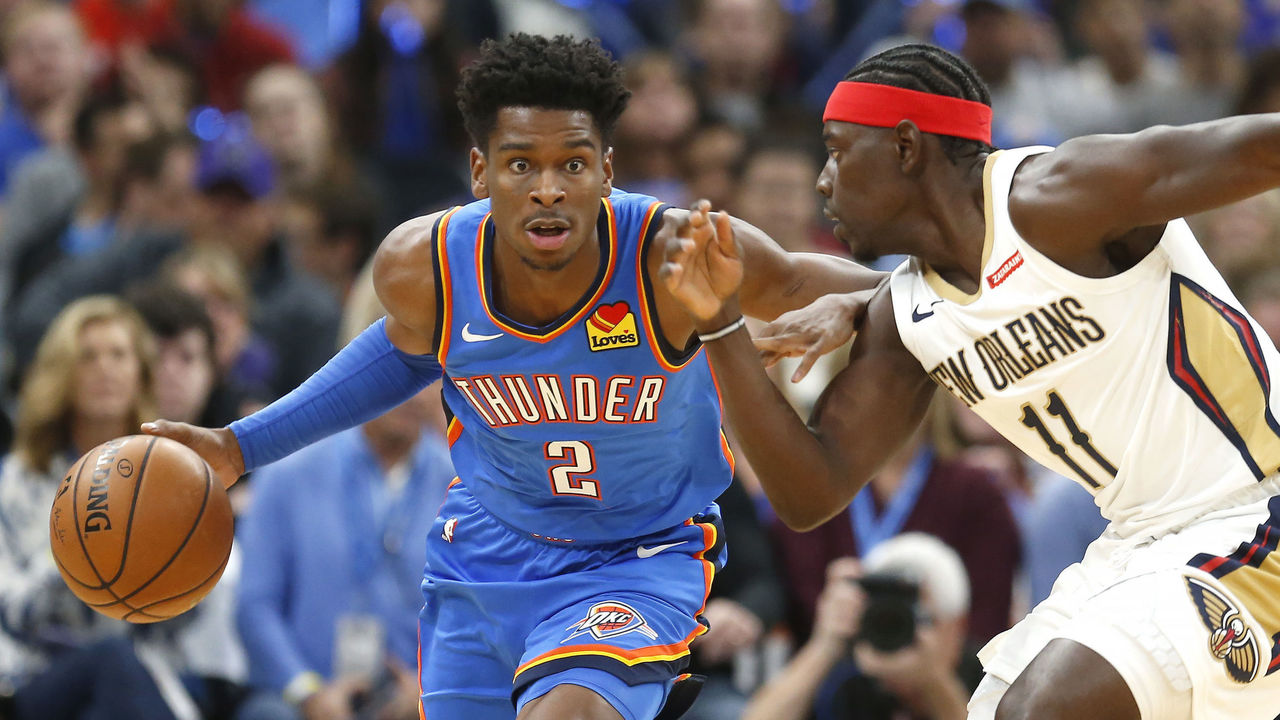 Shai Gilgeous-Alexander has been Oklahoma City's best all-around player so far this season. Sure, we're talking about a bad Thunder team, but the roster still boasts Chris Paul, Danilo Gallinari, and Steven Adams. That a 21-year-old sophomore guard is leading the way is impressive.
Gilgeous-Alexander has managed the rare feat of drastically increasing his usage rate without sacrificing efficiency, or his defensive effort for that matter.
| SGA | MPG | PPG | USG% | TS% |
| --- | --- | --- | --- | --- |
| 2018-19 | 26.5 | 10.8 | 18.2 | 55.4 |
| 2019-20 | 35.1 | 22.1 | 25.6 | 57.8 |
With the obvious caveat that Gilgeous-Alexander still has 75 games to go this year, it's worth mentioning that the only guards who've averaged at least 22 points, six rebounds, three assists, and a block in a single season - as SGA has done through seven games - are Michael Jordan and Dwyane Wade.
No pressure, kid.
Be happy for I.T.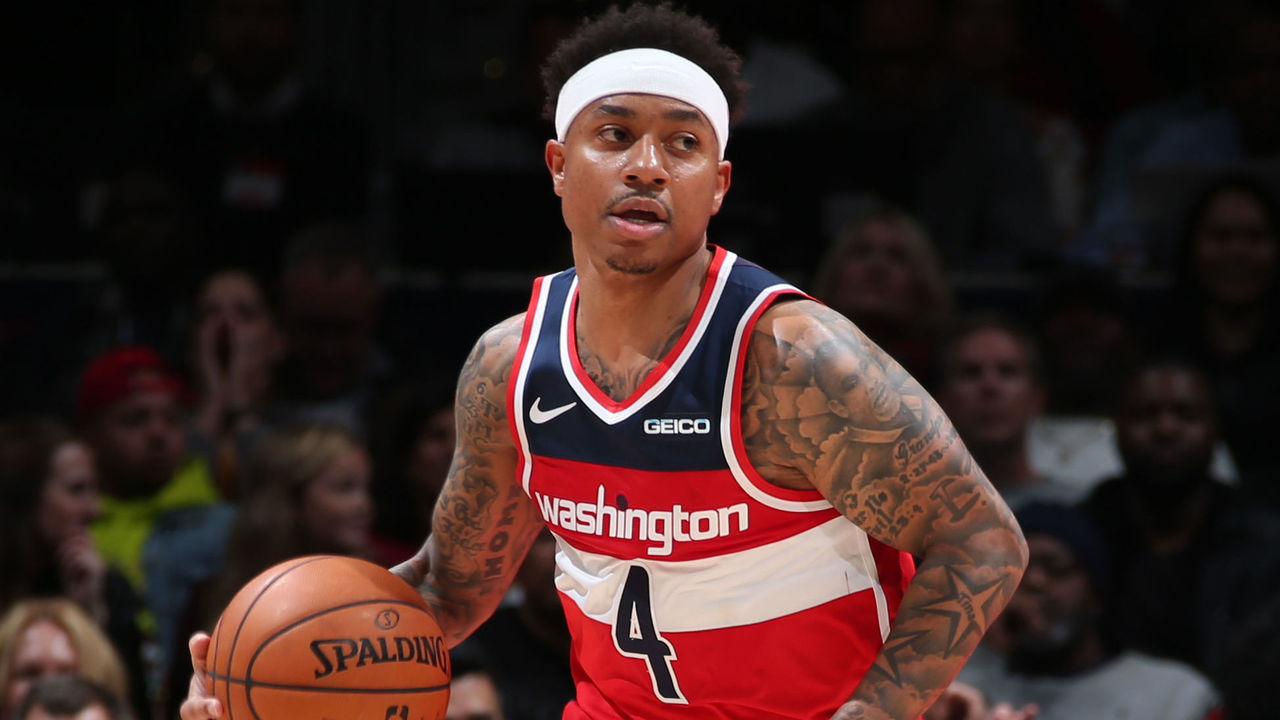 Since setting the league on fire with one of the most ridiculous offensive seasons in recent memory during 2016-17, Isaiah Thomas has endured a lot. There was family tragedy first and foremost, but also a hip injury that zapped the guard of the unique talents that had allowed him to flourish despite his diminutive stature, and also robbed him of a massive payday.
I.T. the MVP candidate is gone forever, but in the midst of a predictably rough start for the Wizards, one of the young season's feel-good stories has been Thomas looking healthier than he has in a couple of years. After playing in only 44 games across the last two seasons, Thomas has suited up for Washington's last four contests and even started in Monday's win over Detroit.
| Thomas | PPG | FG% | 3P% | APG |
| --- | --- | --- | --- | --- |
| 2017-2019 | 13.3 | 36.7 | 29.0 | 4.0 |
| 2019-20 | 14.5 | 43.1 | 36.0 | 7.0 |
Thomas finishing the season healthy would be a win in and of itself, but everyone should also be rooting for him to play well, perhaps land on a contender, and maybe even earn more than the minimum next season. For what it's worth, his seven assists per game would be a career high.
Joseph Casciaro writes about basketball for theScore.