The eye of the storm had come and gone.
It had been 10 days since Houston Rockets general manager Daryl Morey inadvertently triggered an international incident by tweeting his support for protesters in Hong Kong. The relationship between the NBA and China had fractured, then seemingly started to heal. The criticism the league faced for cowering to an authoritarian regime in order to protect its lucrative business interests - rather than standing up for democratic values and human rights - had begun to dissipate.
LeBron James and the Los Angeles Lakers had been on the ground in China during the height of the storm. With his team back in the U.S. and after more than a week to consider what he wanted to say, the NBA's most powerful voice broke his silence.
When he finally spoke, James dropped the ball, leaving his admirers, and those of the league he represents, shaking their heads.
"I believe he wasn't educated on the situation at hand, and he spoke. So many people could have been harmed, not only financially but physically, emotionally, spiritually," James said Monday of Morey's tweet. "So, just be careful (about) what we tweet, what we say, and what we do, even though, yes, we do have freedom of speech, but there can be a lot of negative that comes with that."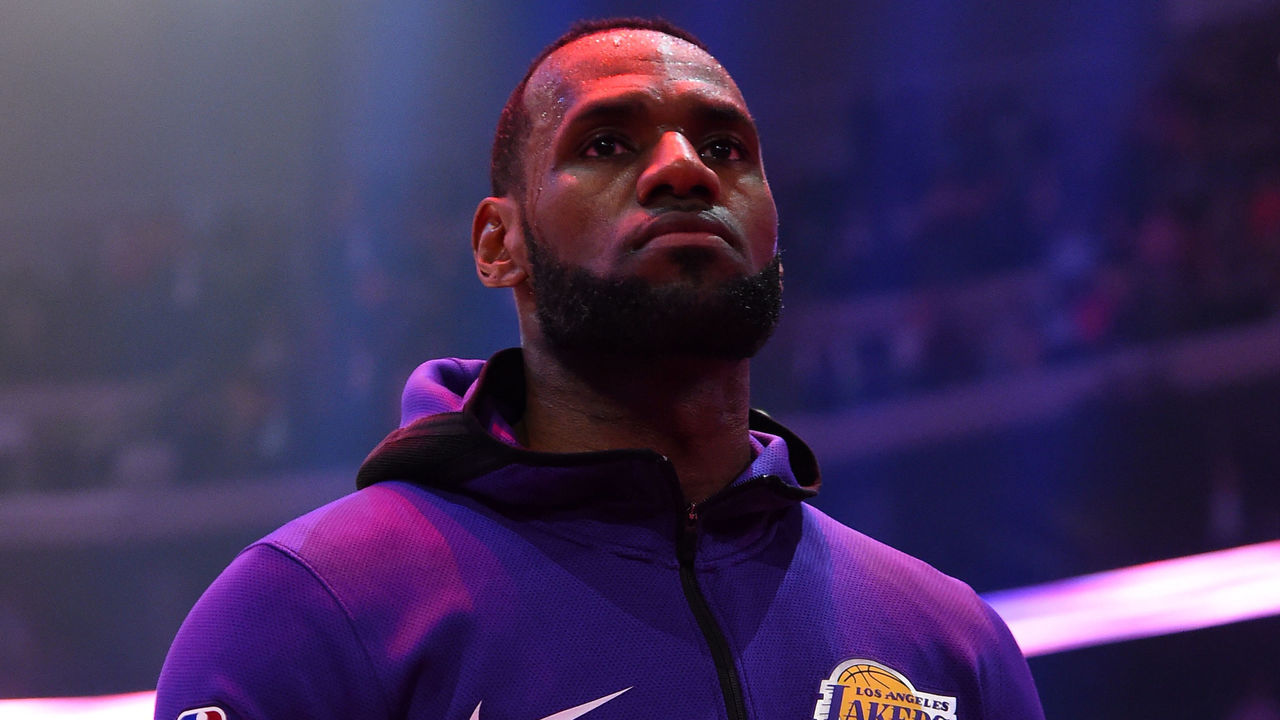 James tried to expand on Twitter, noting his comments pertained to the ramifications of speaking out while stating he wouldn't address the substance of Morey's tweet. "Others can talk about that," James tweeted, before adding that Morey could've "waited a week" to send his pro-Hong Kong tweet.
There are arguments to be made in James' defense. It's completely understandable, for example, that members of the Lakers and the Brooklyn Nets, who were in China last week for pre-season games and various promotional events, wouldn't appreciate being dropped in the middle of the angry reaction triggered by Morey's advocacy.
Members of both teams were left in unenviable, unfair, and potentially vulnerable situations. The Chinese government recently proclaimed, "Anyone who attempts to split any region from China will perish, with their bodies smashed and bones ground to powder." Players were suddenly thrust into a dispute they didn't initiate.
But in framing Morey's tweet as a selfish act, James demonstrated a level of hypocrisy many believed beneath him.
The anti-authoritarian protests in Hong Kong, which is semi-autonomous after being returned to Chinese rule in 1997, have been raging for four months, sparked by proposed criminal extradition legislation seen as an erosion of Hong Kong's democratic autonomy. The bill was officially withdrawn in September, but protesters picked up other causes and continue to fight China's perceived encroachment on their liberties.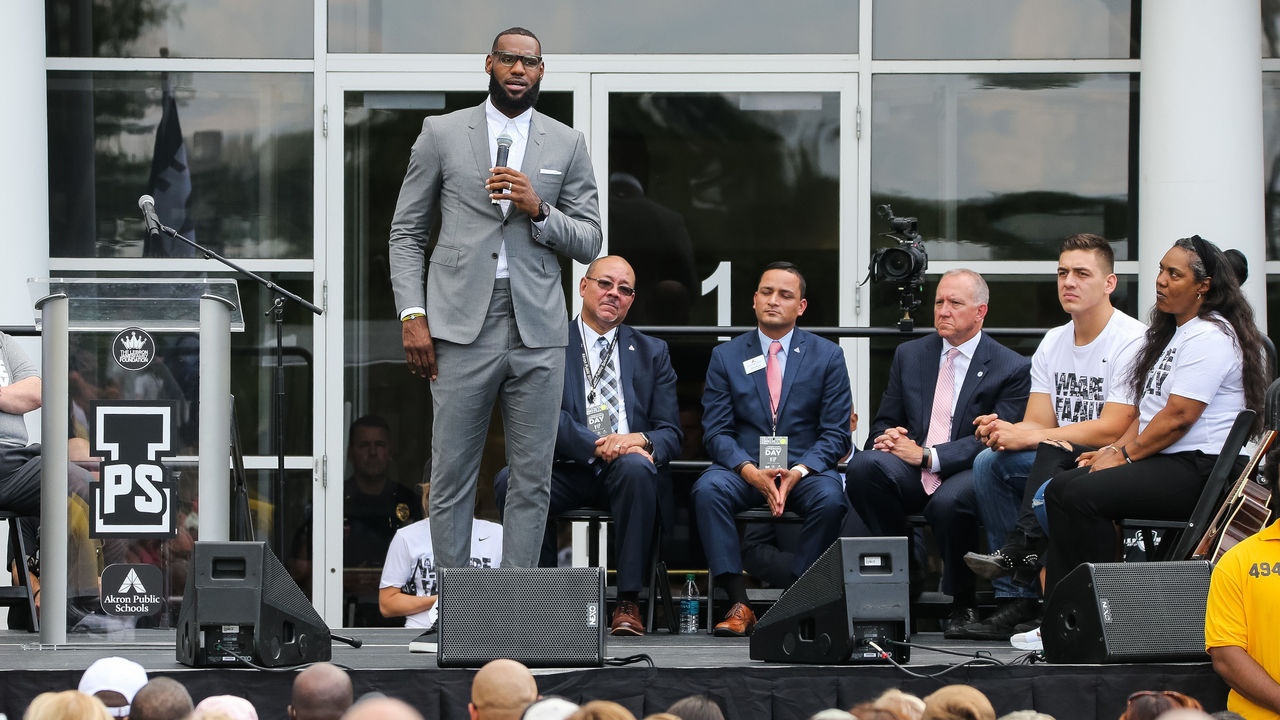 By all accounts, the values Hong Kong protestors are fighting for - the values any pro-democracy advocate fights for when it comes to China, and the values Morey supported with his seemingly harmless tweet - are values James unequivocally stands for based on his own record.
And that's what makes his comments so disappointing.
Anyone with financial responsibilities can understand that one's "wokeness" might depend upon the pressures one's privilege can withstand. Reports have already suggested the financial repercussions of Morey's tweet could cause the NBA's 2020-21 salary cap to dip by 10-15%. Megastars like James have even more to lose given their own business deals in a Chinese market boasting 1.4 billion potential consumers.
We all like to imagine we'd have the strength to prioritize our values over our financial interests given the same platform and opportunity afforded to professional athletes and other public figures. But it's easier to tweet such sentiments from our world than it is to act on them in theirs. James could have protected his financial interests by simply saying, "I don't know enough on the matter to weigh in." As disappointing as it would have been to hear from the league's loudest voice, few could have blamed him.
But if he was going to speak, we expected him to follow his own record of advocacy - for the rights of the oppressed over those of the oppressors.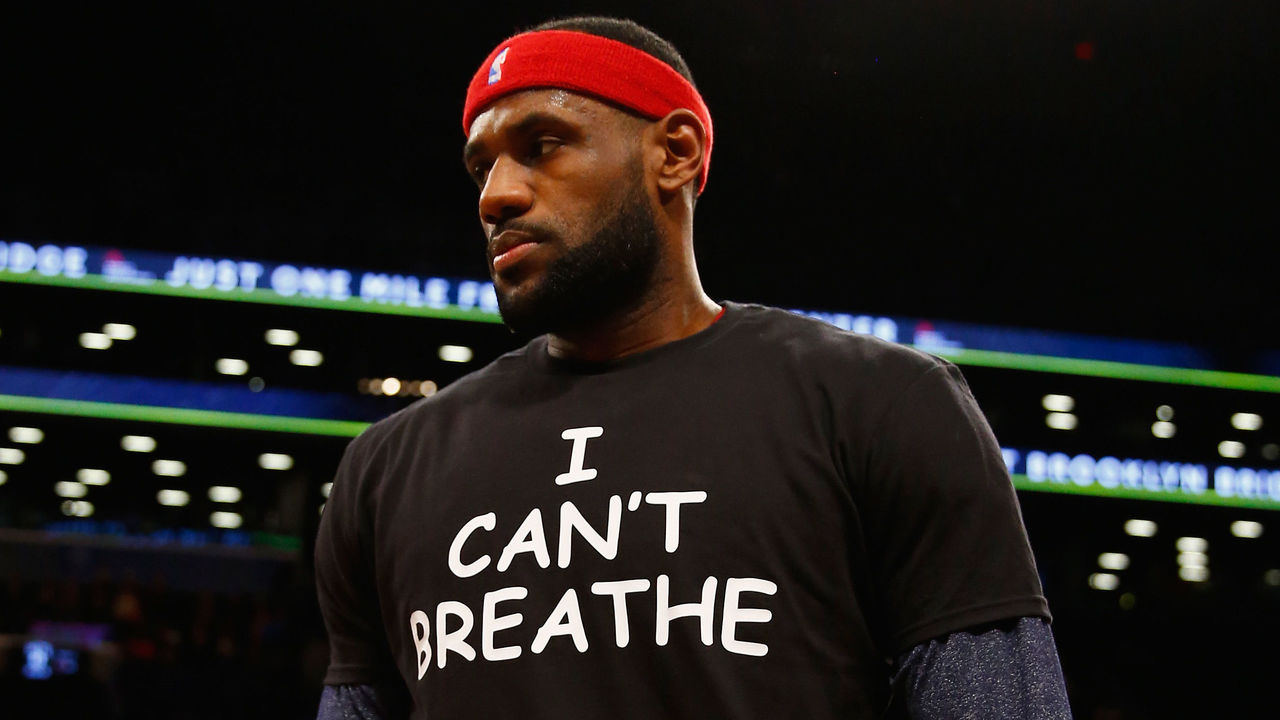 Instead, he insinuated Morey - the only one in this predicament to actually express support for Hong Kong's protesters - was selfish in his actions. James noted the hardships he, his fellow players, and the league have had to face while refusing to delve into the "substance" of Morey's original tweet, substance pertaining to far less fortunate people navigating far more treacherous hardships. The conflict between Hong Kong residents and the mainland government is framed against China's treatment of Uyghur Muslims, more than 1 million of whom are currently being held in internment camps in western China.
It's not up to James or anyone else associated with the NBA to solve complex world issues, and the league is no guiltier of hypocritical business dealings with China than any other multinational company or government. There are also plenty of troubling domestic issues to solve - many of which are glossed over every day, as James noted in follow-up comments Tuesday.
But to hear James say, "I also don't think that every issue should be everybody's problem," marks a stunning contrast to the powerful advocate for progress who tweeted these famous words of Martin Luther King Jr. just last year:
James has lent his voice to important social justice issues in the past. He's built a school and had a profound impact on the lives of children touched by his charitable endeavors. He is more than an athlete. If he was going to delve into this issue, he should've acted like it.
Instead, his powerful, often admirable voice was tone-deaf, selfish, and uninformed in its own right.
Joseph Casciaro is a senior basketball writer for theScore.