The relocation threat: a brief history of arena-funding madness
It wasn't entirely smooth sailing in fall 2016 when Rogers Place opened in downtown Edmonton, Alberta.
"We had some problems; we had side effects. There weren't enough men's washrooms," said city councilor Scott McKeen, whose Ward 6 encompasses the arena. "I had to deal with complaints about urination on downtown streets."
Disregarding the bladder-control issues of local patrons, the arena has largely been praised since opening its doors, and not only by fans of the National Hockey League's Oilers and concert-goers. Rogers Place is credited by many, McKeen included, for serving as a "catalyst" project, igniting the regeneration of a neglected, underdeveloped downtown Edmonton.
"The transformation of this downtown has probably been more spectacular than any other because of that catalyst effect of putting an arena downtown," said McKeen, a former columnist and reporter for the Edmonton Journal. "And the amount of investment, largely in residential buildings, has been remarkable.
"And it looks like it will continue."
Rogers Place was largely publicly funded, a point of contention for many councilors and taxpayers. Negotiations between Oilers owner Daryl Katz and the city were protracted, contentious and, at times, ugly - the nadir Katz's 2012 visit to Seattle, which Edmontonians took as a thinly-veiled threat of relocation.
Edmonton's rivals in Calgary, the Flames, recently touched off a stadium-funding controversy of their own, announcing they were walking away from negotiations with the city following "spectacularly unproductive" meetings over a replacement for Scotiabank Saddledome.
It's a familiar refrain, sports owners demanding public financing for new stadiums, despite the glut of economic research indicating they don't move the needle for a city's economy.
"Claims that it is a way of increasing the number of jobs or income of the city as a whole are just not the case," said Trevor Tombe, associate professor of economics at the University of Calgary. "And that's not just kind of like a gut feeling. There's been study after study - that I'm aware of since the '80s - that repeatedly find no evidence to the effect of a sports arena, or having a professional sports franchise at all, have any effect, positive or negative, on employment or income."
Conspicuously absent from the early days of what could be a long haul in Calgary is much talk of how a new building would spark growth or generate new tax dollars, yet the city has already offered to pay for one-third of the $555-million arena, which Tombe described as "generous."
Pro stadiums built predominantly without public funds do exist, including AT&T Park in San Francisco and FedExField in Maryland. Also privately financed is Chase Center, the new home of the National Basketball Association's Golden State Warriors, set to open in San Fran's Mission Bay neighborhood for the 2019-2020 season. But private financing is hardly the norm.
Professional sports teams are, in many cases, woven into the fabric of cities to the extent they are considered vital organs, helping sustain a metropolis' metaphorical heartbeat. They're the consummate unifier; a wellspring of civic pride.
A great many teams have relocated as a result of stadium-funding disputes. Within the last two seasons alone, Los Angeles gained two National Football League teams via San Diego and St. Louis, and the Raiders are scheduled to depart Oakland for Las Vegas by 2020 at the latest.
With those cautionary tales in mind, and the Flames adamant they require a state-of-the-art facility to remain competitive, it's no wonder the club is digging in its heels.
But here's the rub: Arenas are not a public good.
"This is a facility that's used by a business, a successful business, and that's great," Tombe said, "but public subsidies are typically only justified where there are market failures, like positive externalities for example. That's why education typically gets subsidies from government. (An) arena is an entirely different beast - there are no obvious market failures to correct."
Still the debate rages on, to fund or not to fund. As to why, one can look to the scars left from arguably the most infamous sports relocation in history: the so-called Mayflower move of the Baltimore Colts.
***
Baltimore couldn't stomach losing another professional sports team.
The primary concern of the newly minted Maryland Stadium Authority in 1986, Herbert Belgrad said, was the return of the NFL following the Colts' departure to Indianapolis two years prior, but preventing the flight of Major League Baseball's Orioles was a close second.
Admittedly not a sports fan, Belgrad was nevertheless approached by then-Maryland Gov. Harry Hughes to establish and spearhead the public entity which would ultimately secure state funding for the Camden Yards twin-stadium project.
"It was not a slam dunk politically," said Belgrad, a partner at the law firm Tydings & Rosenberg. "The legislatures were very suspect of the fact that we should fund - we meaning state funding - a ballpark where the ball team is owned by Edward Bennett Williams."
Williams was a prominent Washington, D.C., trial attorney who in 1967 founded Williams & Connolly, widely considered among the country's top litigation firms. A part-owner and president of the NFL's Washington Redskins, Williams bought the Orioles in 1979 for $12 million. Baltimoreans were concerned he intended to move the team to Washington, which had lost the Senators to Texas following the '71 season.
"Williams had no geographic ties to the Baltimore area," Belgrad said. "So just as the Colts had been stolen away, the concern was not only to replace our NFL franchise, but to retain the Orioles, because that was a real threat."
Buoyed by testimony from Williams, who assured lawmakers he had no intention of moving the club, Belgrad received the go-ahead in March of '87.
At a cost of $225 million, including $100 million to acquire land, the stadium authority commissioned a red-brick, retro-style park which, upon opening in 1992, immediately became the architectural envy of baseball and the inspiration for numerous downtown ballfields to follow.
The Orioles signed a 30-year lease, agreeing to share a percentage of money from various sources with the stadium authority, including ticket sales, concessions, and parking. Baltimore city, the primary economic beneficiary of Oriole Park, also contributes $1 million annually.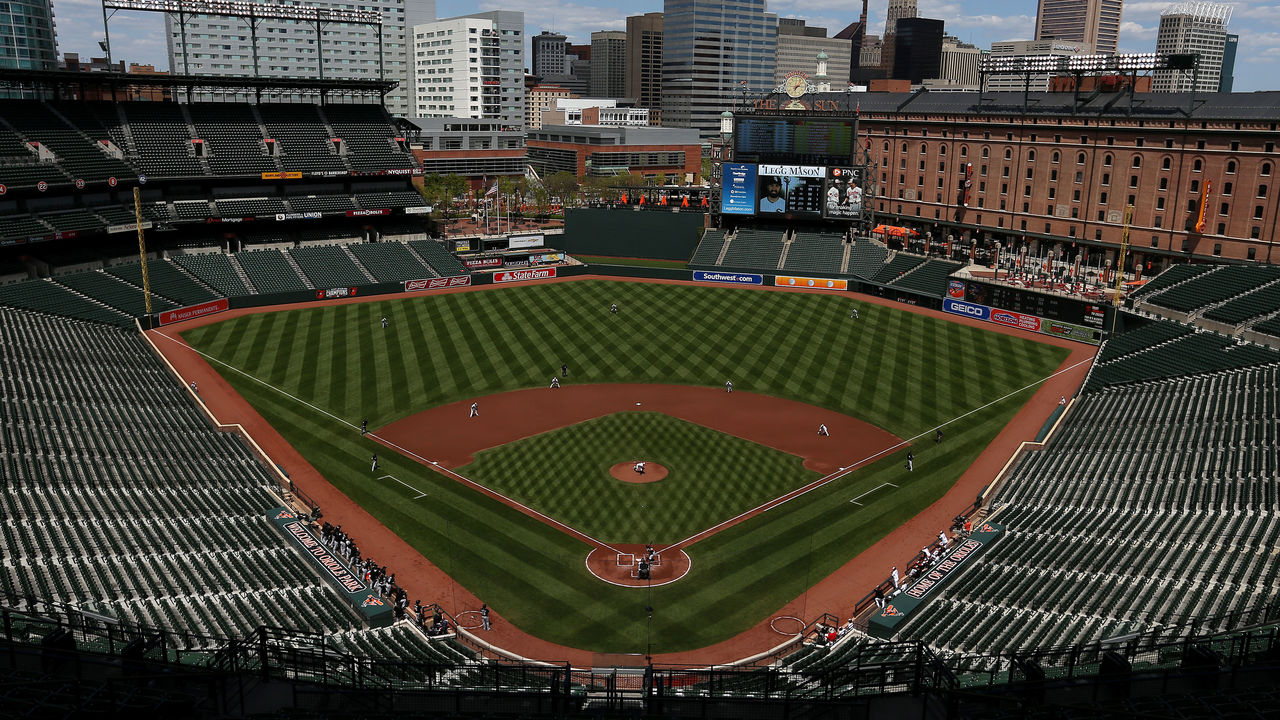 Maryland Lottery proceeds pay the debt service (cash required to cover the repayment of interest and principal) on the 30-year bonds issued to fund the stadium. According to stadium authority figures obtained by the Baltimore Sun, the total cost of the bonds will reach $450 million when they're fully paid off in 2019. The authority had received $255 million total from the Orioles as of June 30, 2016.
Not unlike Edmonton, Camden Yards has been applauded for helping to revitalize Baltimore's Inner Harbor area, which now boasts M&T Bank Stadium (home to the NFL's Ravens), the Hilton Baltimore Inner Harbor Hotel, Horseshoe Casino Baltimore, and the reopened Hippodrome Theatre.
"When this project started, nobody was looking for a pinnacle stadium," Belgrad said. "And nobody imaged that it would have the impact that would bring the tourism that it has. We were building a ballpark."
Added Bill Cole, president and CEO of the Baltimore Development Corporation, which serves as the economic development agency for the city: "It's impossible for me to think of what that entire area would look like without that complex."
Economists, however, largely don't buy into the theory that professional sports stadiums are uniquely capable of spawning the rejuvenation of downtrodden neighborhoods.
"People might make that argument, but it's not borne out by the evidence," said West Virginia University economics professor Brad Humphreys, who's done extensive research on the economics and financing of professional sports.
As for the overall economic impact of a new arena, Humphreys cited Edmonton when discussing the economic principle of opportunity cost.
"There's a lot going on in the arena district - bars are full, restaurants are full," he said. "Those people, if that arena wasn't there, would have been spending money on Whyte Avenue in Edmonton. Instead they're spending it down there.
"It is pretty clear that an arena like that is going to move spending around. But all that spending that's gone on down there is at the expense of somewhere - some bar, somewhere else in Edmonton, or St. Albert (Alberta), is suffering, because people are going to a bar somewhere else."
***
The worst-case scenario, Humphreys said, is if taxpayers pay 100 percent of a new facility construction project from the general fund.
In October, Nevada legislators approved $750 million in public financing toward a projected $1.9-billion domed stadium for the Raiders, the largest public contribution for a stadium in U.S. history, according to figures HuffPost obtained from the Taxpayers Protection Alliance.
University of Georgia economics professor Jeffrey Dorfman views the Vegas project as an interesting test case for whether a new stadium and team are truly capable of increasing local tourism.
"Basically the only way you do actually win from bringing a sports team in, is if those events attract tourists from out of town," said Dorfman, a regular contributor to Forbes. "If the locals go, you just move their money from movies and dinner to the game - no real change in the local economy.
"But if Vegas can get 40 or 50 or 60 thousand people flying into town for the Raiders game, and getting hotels and going out to restaurants and spending money that otherwise they would have spent somewhere in California, then Vegas could actually win. And could pay off their arena and come out ahead."
In July, the New York Times reported it will cost Miami and Miami-Dade County $2 billion over the life of the bonds issued to pay for Marlins Park. In 2009, the city and county agreed to cover three-quarters of the price tag on the retractable-roof stadium in Little Havana, using hotel-tax revenue to pay off the debt. The Marlins, however, have the lowest attendance in the National League and few new businesses have reportedly sprung up around the ballpark.
It would be a fool's errand to argue the Marlins are a magnet for tourists.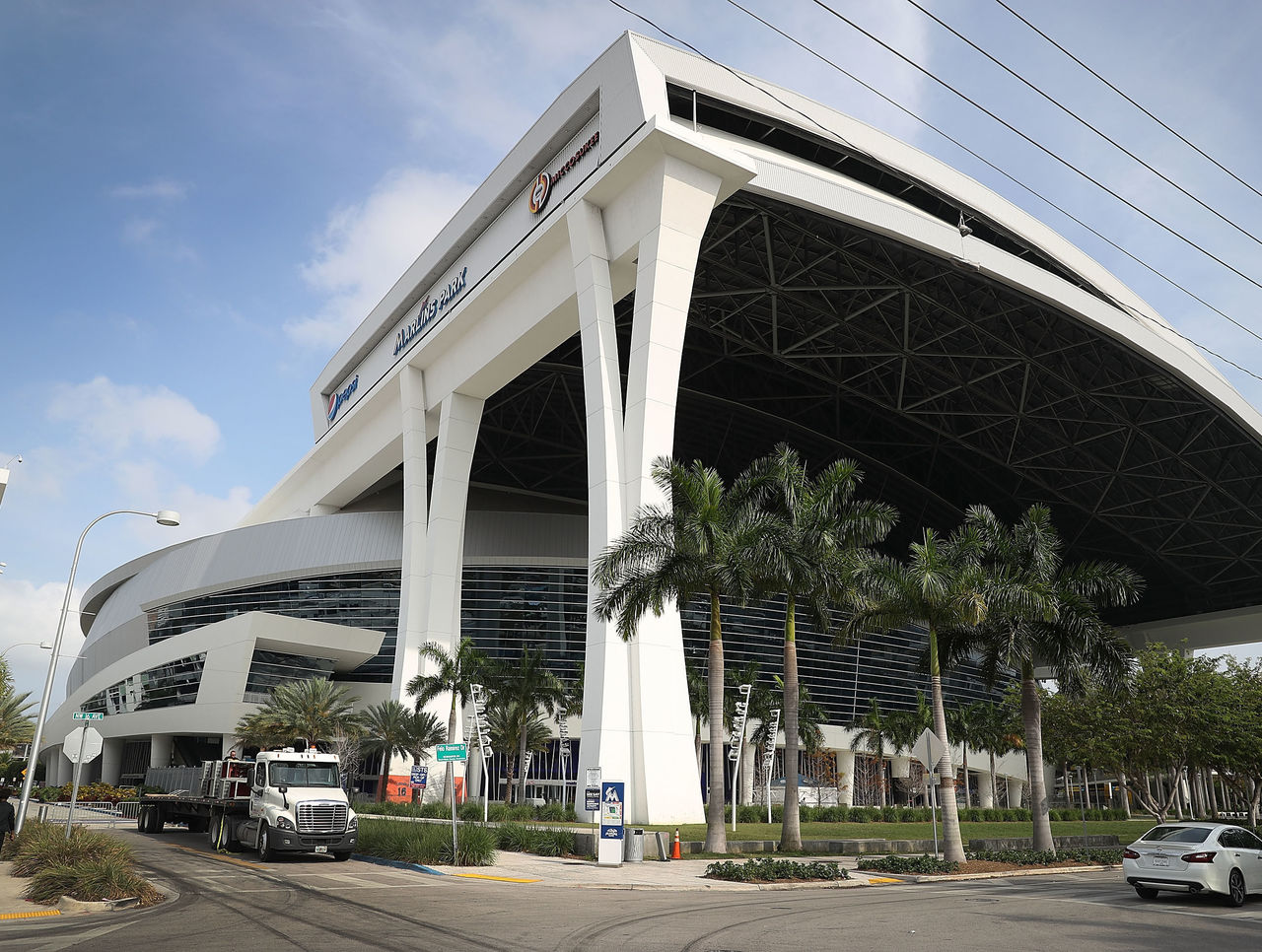 Another cautionary tale is Coolray Field, home to the Atlanta Braves' Triple-A affiliate in Gwinnett County, Ga. The $45-million project ballooned to $68 million, with the county financing $31 million in cash and the rest with debt. The Gwinnett Braves have suffered through lackluster attendance since 2009 and commercial development near the stadium never materialized.
At least those facilities have anchor tenants.
Quebec City has yet to lure an NHL team to the Videotron Centre to replace the Nordiques, who fled for Colorado in 1995. The city and province split the arena's $370-million construction bill, despite receiving no promises from the league regarding expansion. In its first four months after opening in September 2015, the arena ran a $1.4-million operational deficit, according to a CBC report, half of which Quebec City is contractually obligated to cover.
Markham, Ontario's vision for an arena to house a second NHL team in the Greater Toronto Area was never realized, but local residents and politicians were likely breathing a sigh of relief when reports relating to the private-public project were ultimately released two years after the plan was nixed in 2013. The cost, it turned out, was $416 million, not $325 million.
Humphreys was asked to provide a report on the economic impact of the Markham project and found the arena wouldn't have brought any tangible economic benefits to the city. Although, he did forecast between $28 million and $56 million in intangible benefits.
"The intangible benefits are world class-city status - if you've got an NHL team, it puts you on the map," Humphreys said. "Or having an NHL team provides a sense of community and belonging to people who live in the area because they've all got something to talk about, and something to root for.
"And that is value."
The problem, Humphreys warns, is that the intangible dollar value is never big enough to justify the subsidies teams get.
In 2008, Humphreys testified on behalf of the NBA's SuperSonics in a federal trial over whether the team could break its lease at Seattle's KeyArena.
"It was the easiest testimony I've ever done in my life because I've got 15 years worth of research that suggested Seattle would not be harmed if the Sonics left," he said. "No other city has ever experienced any economic consequences of a team leaving."
The city and team ultimately reached a settlement, paving the way for the Sonics' move to Oklahoma City. Seattle has been without NBA basketball since, but the L.A.-based Oak View Group recently announced its intentions to spend $600 million on renovations to KeyArena for NHL and NBA use.
***
Politics play a crucial, if not overriding, role in stadium-funding disputes. In Calgary, the arena saga is expected to influence Mayor Naheed Nenshi's bid for re-election on Oct. 16.
"These decisions give a community multiple personality disorder," said McKeen, the Edmonton councilor, "because the same people who will say it's unjust to do that would want to lynch city council if the team left town."
For his part, Flames president and CEO Ken King has refuted suggestions his Sept. 13 announcement regarding an impasse with city hall was politically motivated, while Nenshi was forced to defend the city's stance.
"The narrative that me or that council doesn't want a new arena - it just ain't true," Nenshi told reporters. "Calgarians have told us, you know what, we're willing to make an investment. We're not willing to give away the farm."
Earning public support for funding comes down to how you paint the taxpayer contribution. As Georgia's Dorfman points out, taxpayers often believe they won't be the ones left holding the bag.
"They think it's not going to be them," he said. "The politicians are telling you, 'We're going to pay for it with a hotel tax. We're going to pay for it with a rental car tax. We're going to pay for it with an airport tax.'
"They may hear a ticket tax and think, 'OK I'll pay a little on this, but that'll be alright.' So they think they're getting something they want for pretty close to free."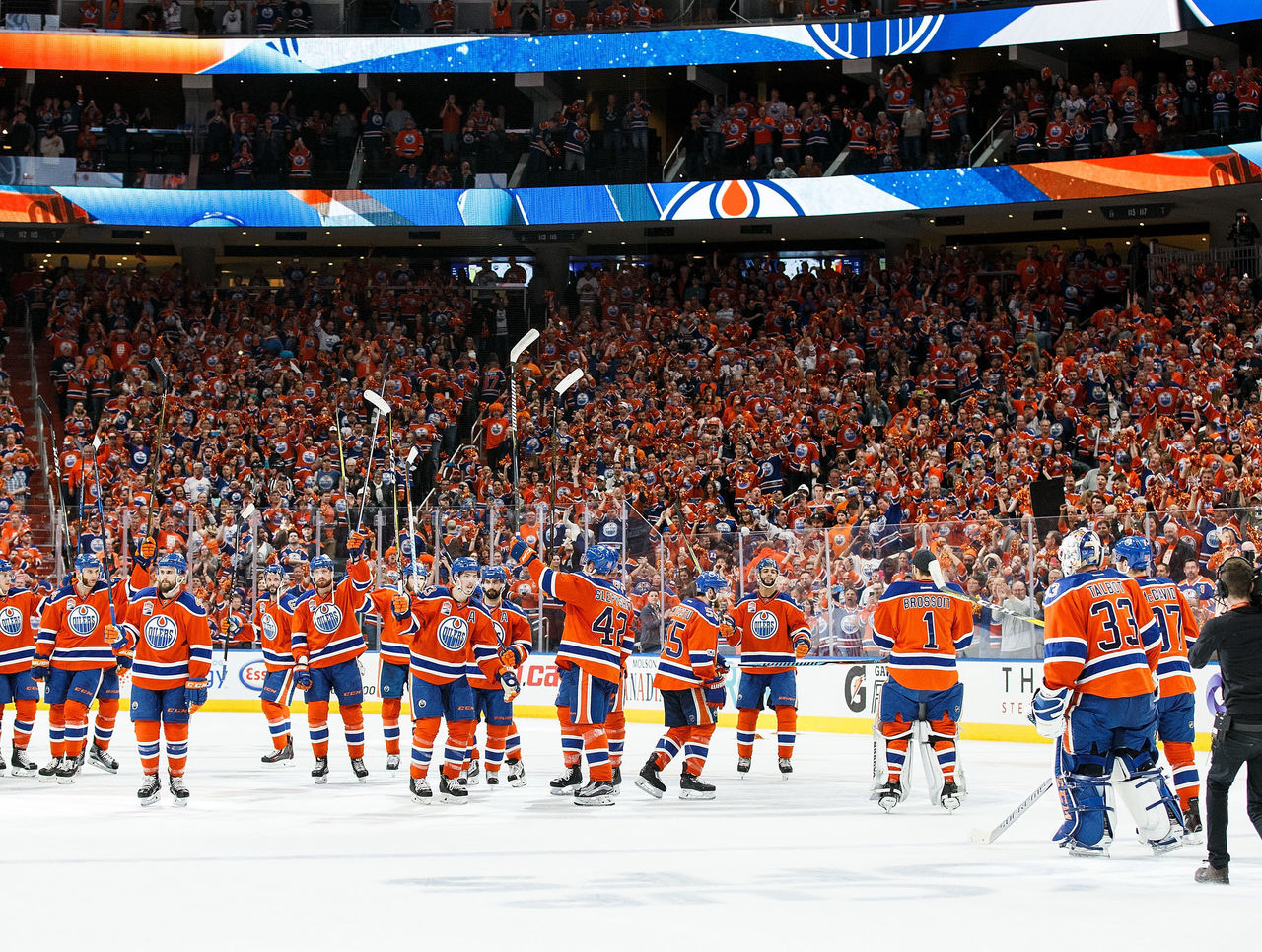 In Edmonton, $313 million of the $614-million tab - which includes the rink, land, and the Winter Garden programmable space - comes from a community revitalization levy (CRL).
Based on the premise revitalization projects increase local activity, investment and development, a city will repay the money it borrowed to fund the arena with taxes from new construction and rising property values within a certain boundary. The tax base within that boundary is fixed - or frozen - before the new facility is constructed. Only tax dollars earned above and beyond that fixed amount go toward paying for the catalyst project.
But the argument CRLs don't affect taxpayers, Humphreys said, is simply "spin."
"Government tax dollars have opportunity cost," Humphreys said. "They could have used those dollars for something else other than paying off the bonds for the arena. Property values could have gone up just because of private development in that part of Edmonton, and had that happened, then those tax dollars could have been put to some other use."
Humphreys cautions that the CRL model is dependent on property values going up and staying up. The risk for taxpayers is future real estate decline - if property values and tax revenue decline, other tax revenue will be needed to pay off the principal and interest on the bonds.
However, the economist does admit CRLs are more desirable than funding arenas with government general fund revenues.
The Oilers are also repaying the city the principal and interest on a $125-million loan over a 35-year period using a ticket surcharge from attendees at Rogers Place events.
A ticket surcharge is among the sticking points in Calgary, as the Flames would view that revenue as part of their contribution. U of Calgary's Tombe doesn't see it that way.
"That's just silly," he said. "If they thought it was the same, then why wouldn't they just be willing to have a higher ticket price. The fact that they wanted it structured as a surcharge is meaningfully different than charging a higher price on a ticket, because the surcharge transfers risk from the private company to the city."
McKeen considers himself a Rogers Place convert, initially skeptical of the proposal but now of the belief the catalyst effect of the arena is paying off. He advises assessing such development projects like player trades - not in the first year or two, but 10 years down the road. At that point, he predicts, Edmonton will receive high grades on its investment.
Furthermore, he stresses the unquantifiable value a team like the Oilers provides to the local community. And the mere thought of losing that cherished asset is what gives teams and leagues all the leverage they need.
"You either play ball, or possibly waive goodbye to your professional sports franchise," he said. "That's the ugly reality."
(Photos courtesy: Getty Images)
Comments
✕
The relocation threat: a brief history of arena-funding madness
  Got something to say? Leave a comment below!