Ranking Vladdy's 2021 season among best 2nd-place MVP finishes
Mark Blinch / Getty Images Sport / Getty
In just about any other season, Vladimir Guerrero Jr.'s exploits would have easily won him the AL MVP. Alas, his breakout coincided with Shohei Ohtani's historic campaign, which earned the Japanese phenom a unanimous victory.
There have been numerous unfortunate runners-up for the MVP, whether it was thanks to a "Sophie's Choice" of candidates or pure lunacy inside the voting body. Let's see where Guerrero ranks among the 10 greatest second-place MVP finishes.
10: Barry Bonds - 1991
Lost to Terry Pendleton
Bonds was far and away the best player in baseball for over a decade, and he probably should have won more than seven MVPs. Bonds' second-place finish following his 1991 campaign with the Pittsburgh Pirates stands out as the biggest snub of his career.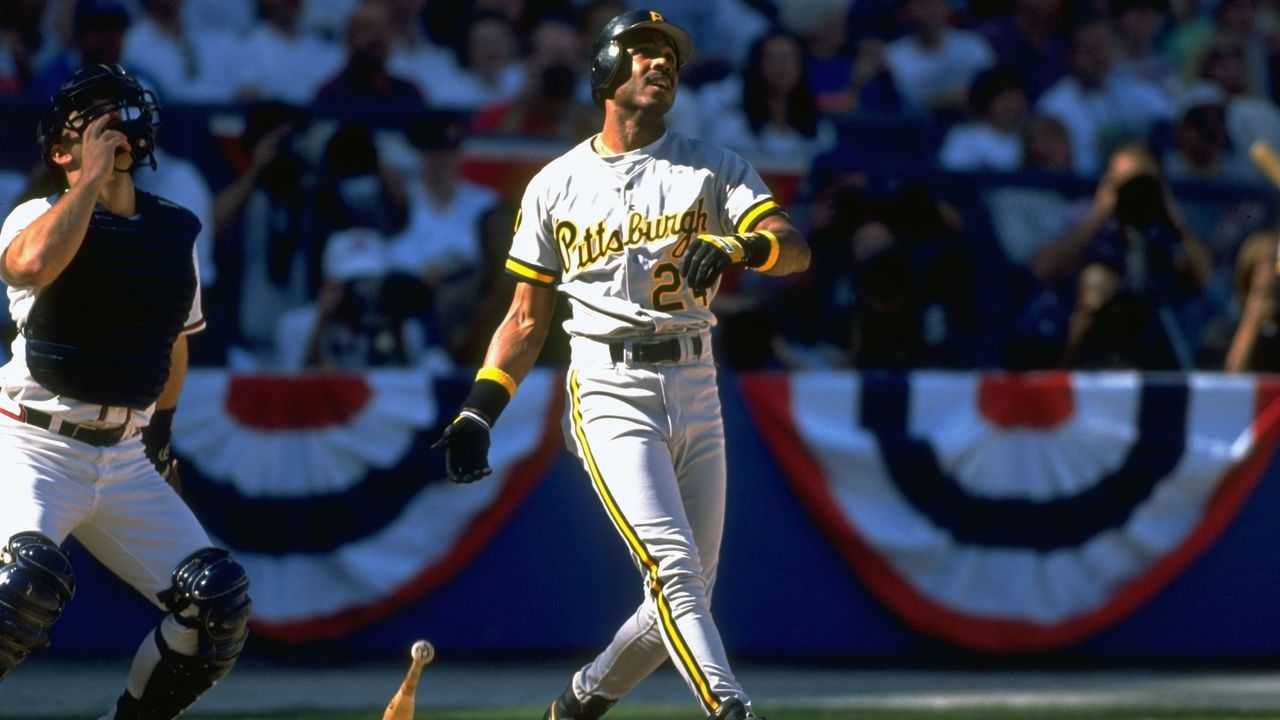 Bonds followed up his 1990 NL MVP season by hitting .292/.410/.514 with 25 homers, 116 RBIs, and 43 stolen bases in '91. He was the only NL player to surpass 7.0 WAR, won a Gold Glove in left field, and struck out just 73 times in 634 plate appearances. But he narrowly lost the MVP vote to Pendleton, who won the batting title after leading the Senior Circuit in hits but was otherwise inferior to Bonds. The tiebreaker was probably Pendleton's Atlanta Braves going worst-to-first, and batting average was still considered the most relevant offensive stat. Nevertheless, it's wild to think how close Bonds came to having two separate runs of four straight MVP nods.
9. Aaron Judge - 2017
Lost to Jose Altuve
Like most entries on this list, Judge would have been a deserving MVP winner, but the actual winner deserved it too.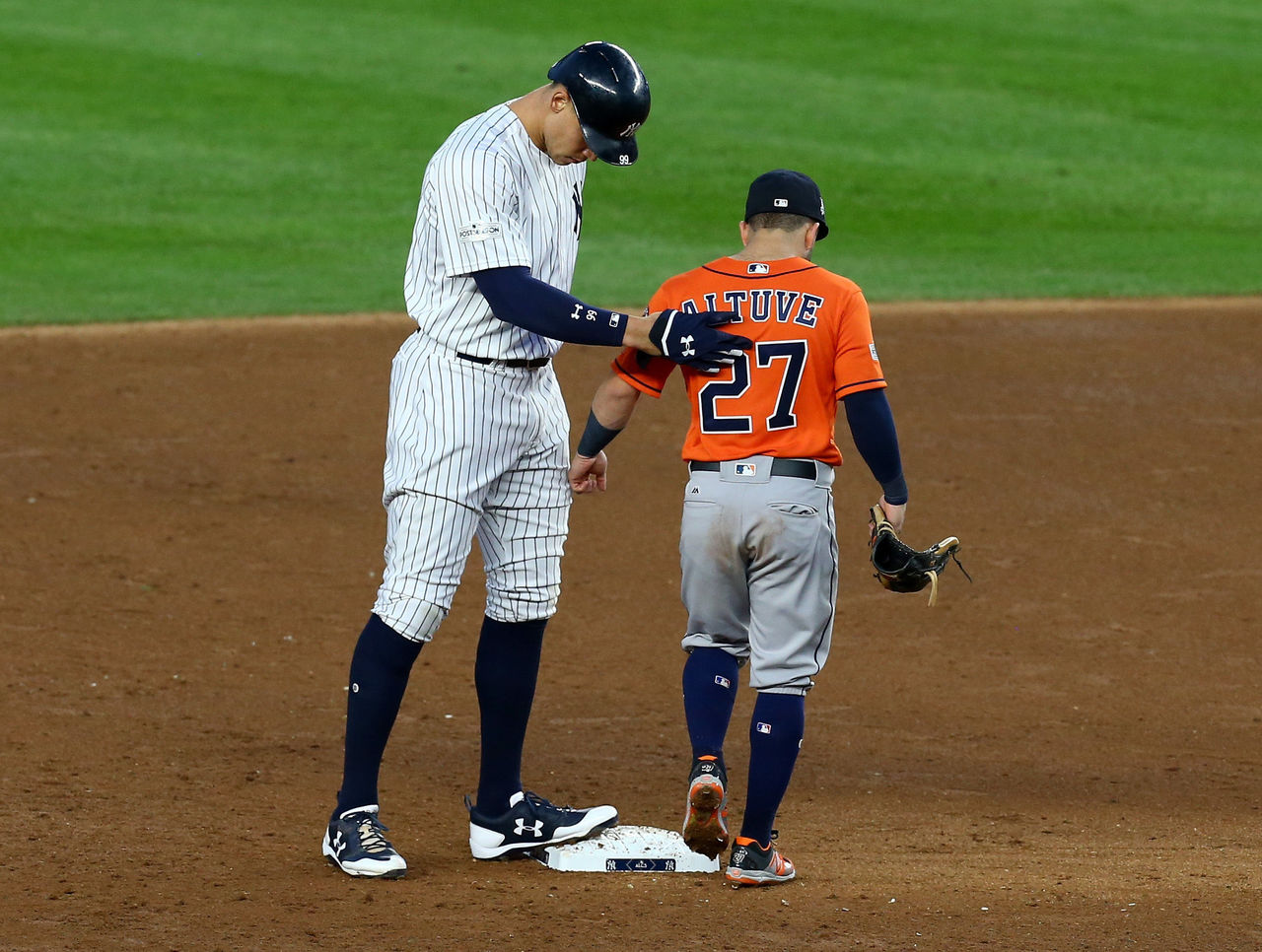 Altuve led the league in hits and batting average while guiding the Houston Astros to their first World Series title. It's a season now mired in controversy, and we'll likely never know the real impact that sign-stealing had on Altuve's MVP-caliber performance. But, it certainly makes Judge's loss seem worse, as the New York Yankees slugger paced the AL with 128 runs scored, 127 walks, 52 homers, and 8.3 WAR as a rookie.
8. Guerrero - 2021
Lost to Ohtani
You know the story. Guerrero led all of baseball in homers, runs scored, and total bases, came reasonably close to winning the Triple Crown, and topped the AL with a .401 OBP and .601 SLG. The only problem: He did it in the same league as the modern-day Babe Ruth.
Hopefully, Guerrero's fortunes are less like those of Judge who narrowly lost out on MVP in his rookie year and has yet to earn the honor, and more like Mike Trout who came up short in his first year to Miguel Cabrera but now has three trophies on his mantle.
7. Mark McGwire - 1998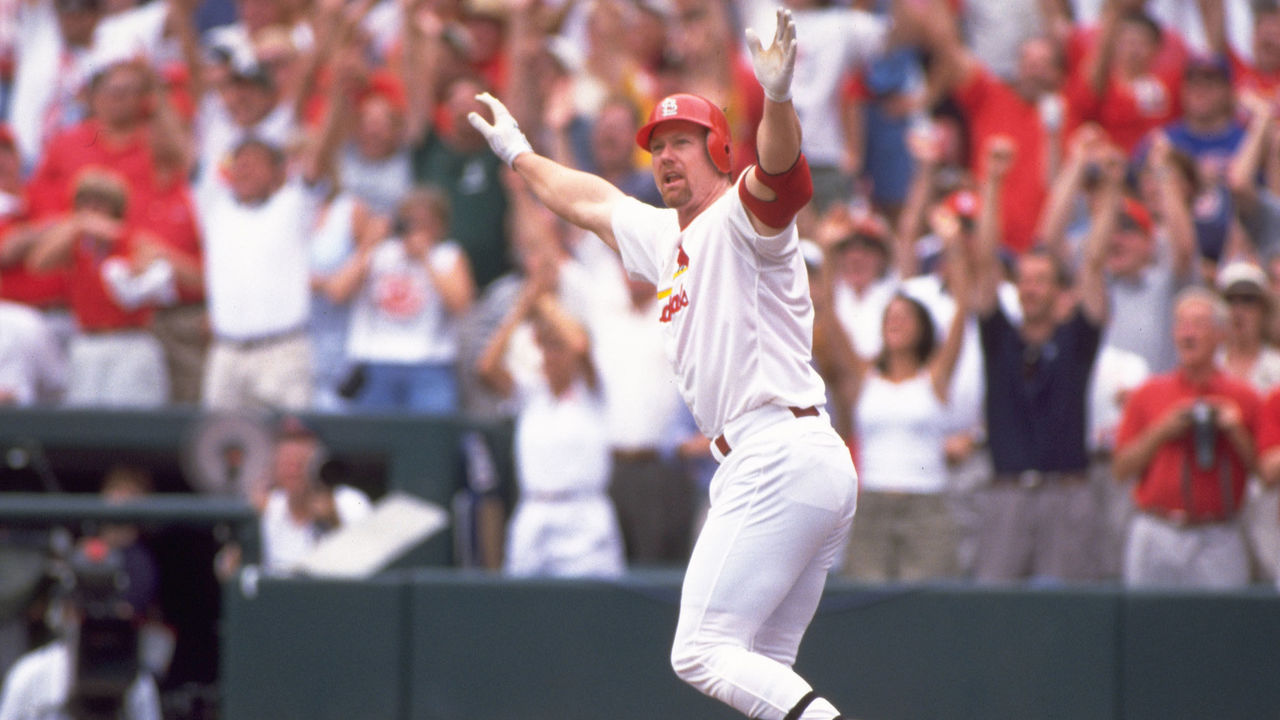 Lost to Sammy Sosa
The great home run chase of 1998 helped revive baseball, and of course, the MVP race was between the titans who obliterated the single-season record. McGwire's 70 homers helped him post a .299/.470/.752 slash line that was far superior to Sosa's despite the Chicago Cubs star hitting over .300. But while Big Mac ended up in the record books (for only three years), it was Sosa who earned the MVP in a walk, receiving 30 of 32 first-place votes. The reason: Sosa's surge got the Cubs into the playoffs, while McGwire hit all those homers in a lost season for the St. Louis Cardinals. Sosa was a worthy MVP candidate with 66 homers of his own, and he also led the majors in runs scored (134) and RBIs (158). If ever there was a year for a tie, this was it.
6. Pedro Martinez - 1999
Lost to Ivan Rodriguez
To win an MVP as a pitcher, you need to do something extraordinarily special. Martinez wasn't just special in 1999 - he was otherworldly. The pitching Triple Crown winner racked up 313 strikeouts, posted the lowest WHIP and highest WAR in AL/NL history, posted the lowest ERA and FIP of the modern era, and - perhaps most incredibly given this was during the height of the steroid era - allowed just nine homers in 213 1/3 innings. Some voters certainly found him worthy, as he earned more first-place votes (eight) than Rodriguez (seven), but the Texas Rangers catcher won out by 13 points.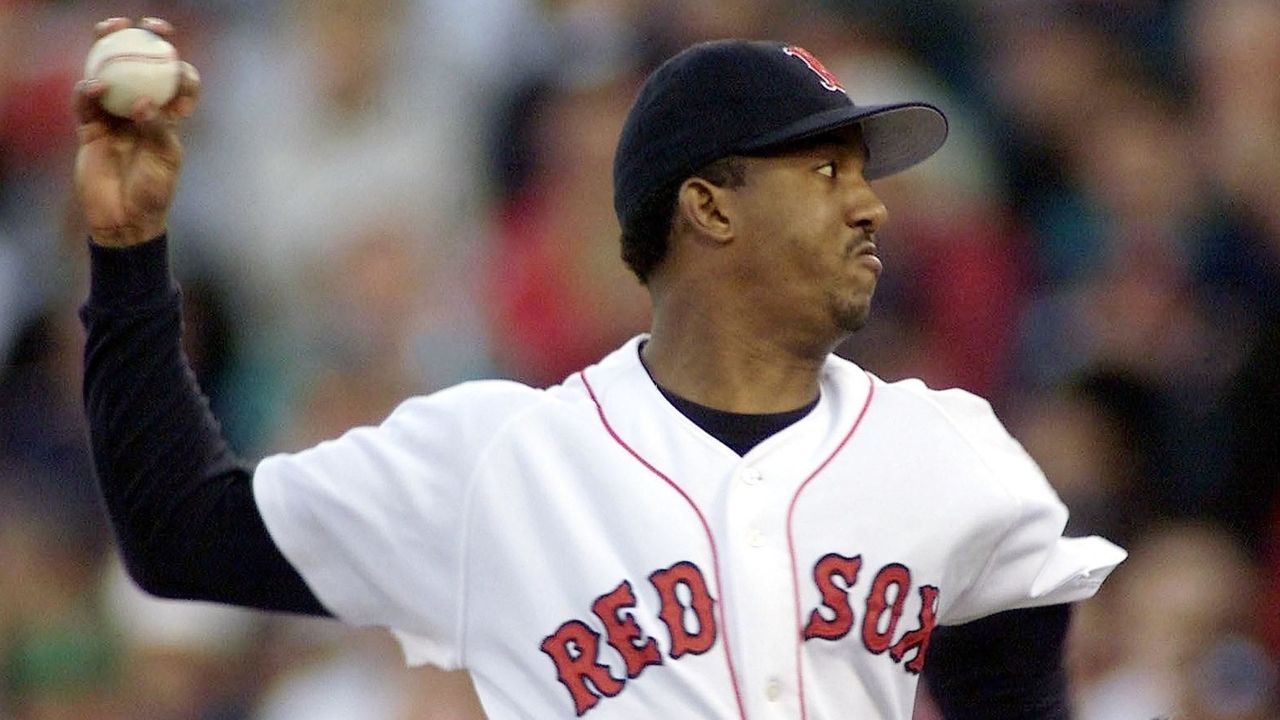 It's not that Pudge wasn't great. He turned in one of the best offensive seasons ever for a catcher, with a .914 OPS, 35 homers, and 25 stolen bases. But that was also par for the course in 1999's offense-heavy environment. Martinez's '99 season is still unfathomable in some ways. So yeah, we'll say it: He got robbed.
5. Albert Belle - 1995
Lost to Mo Vaughn
Belle slashed .317/.401/.690 to lead the resurgent Cleveland club to its first pennant in 41 years, but that's only the start. He also crafted the first - and still only - 50-homer, 50-double season in MLB history and led the AL in runs scored and RBIs. He became the first player to get 100 extra-base hits in a single season since the 1940s. And he did it all in a strike-shortened campaign. But when the ballots were counted, Belle lost out to Vaughn in one of the closest votes in MVP history.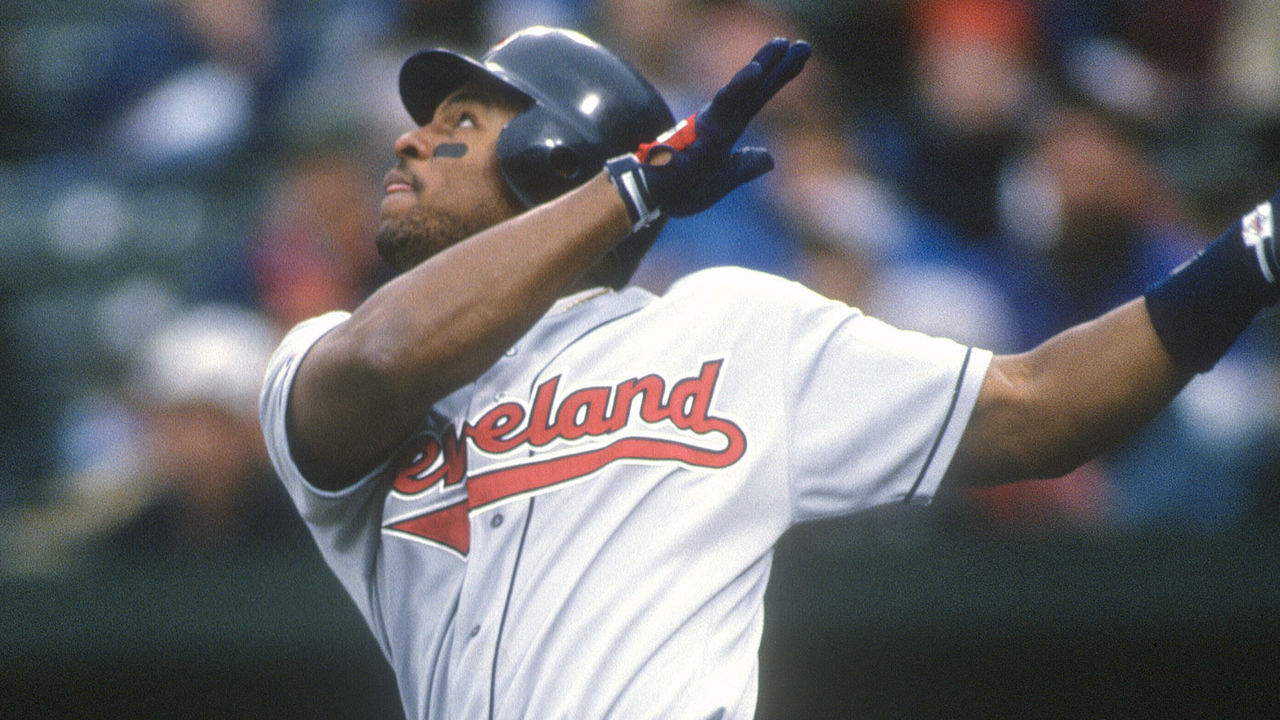 There's no doubt that Belle's many off-field issues, including sparring sessions with the media, had a lot to do with how this vote played out. His 1994 suspension for using a corked bat may have also been in voters' minds when they gave the honor to Vaughn, who was far more respected as a person and had an excellent season in his own right.
4. Mike Trout - 2012
Lost to Miguel Cabrera
Trout probably could have made this list four times, but we'll go with his most notable miss.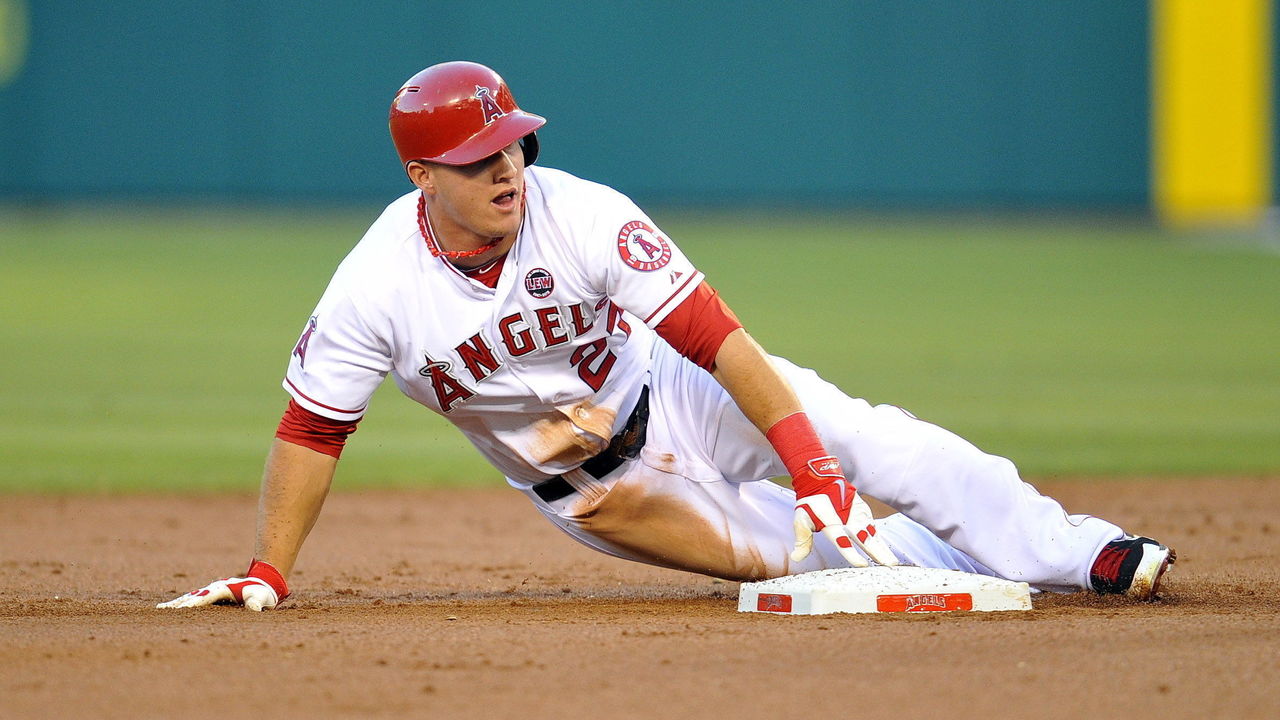 The Millville Meteor burst onto the scene by authoring what is likely the best rookie season of all time in 2012. In only 139 games, he hit .326/.399/.564, led the majors in runs, stolen bases, wRC+, and WAR, finished one steal shy of a 30-50 campaign, and was one of baseball's best defensive center fielders. This kind of feat would normally win an MVP with no questions asked, except that Cabrera became the first Triple Crown winner in 45 years and pushed the Tigers to the World Series. It was the ultimate old-school versus new-school MVP debate, and the traditionalists won out in a landslide when Miggy earned 22 of 28 first-place votes.
3. Alex Rodriguez - 1996
Lost to Juan Gonzalez
The 1996 MVP decision is perhaps the most egregious made in the sport's history and is best told in a table.
| Player | MVP finish | HR | R | AVG/OBP/SLG | WAR |
| --- | --- | --- | --- | --- | --- |
| Juan Gonzalez | 1st | 47 | 89 | .314/.368/.643 | 3.5 |
| Alex Rodriguez | 2nd | 36 | 141 | .358/.414/.631 | 9.2 |
| Ken Griffey Jr. | 4th | 49 | 125 | .303/.392/.628 | 9.7 |
* - bold denotes league-leading
Did the two Seattle Mariners superstars split the vote, handing the playoff-bound Rangers slugger a victory? Perhaps. But both Rodriguez and Ken Griffey Jr. deserved to be named higher on ballots than Gonzalez, who ranked 54th in WAR among qualified hitters. And it wasn't voter fatigue, either, as neither A-Rod nor Griffey had won an MVP at the time. Griffey would win his only one the following season, while Rodriguez didn't win one until 2003 after he joined the Rangers.
2. Rogers Hornsby - 1924
Lost to Dazzy Vance
Voters made some questionable choices in the early years of the MVP award too. Hornsby hit .424 in 1924, a live-ball era record that's never even been sniffed. The Rajah's full line was .424/.507/.696, and he led the NL in each slash category, plus hits (227), runs (121), doubles (43), extra-base hits (82), total bases (373), OPS+ (222), walks (89), and WAR (12.5). He struck out just 32 times in 642 plate appearances and drew walks at a nearly 14% clip. Oh, and he also hit 25 homers in a year when 27 led the Senior Circuit. To put it plainly, Hornsby was unstoppable in 1924.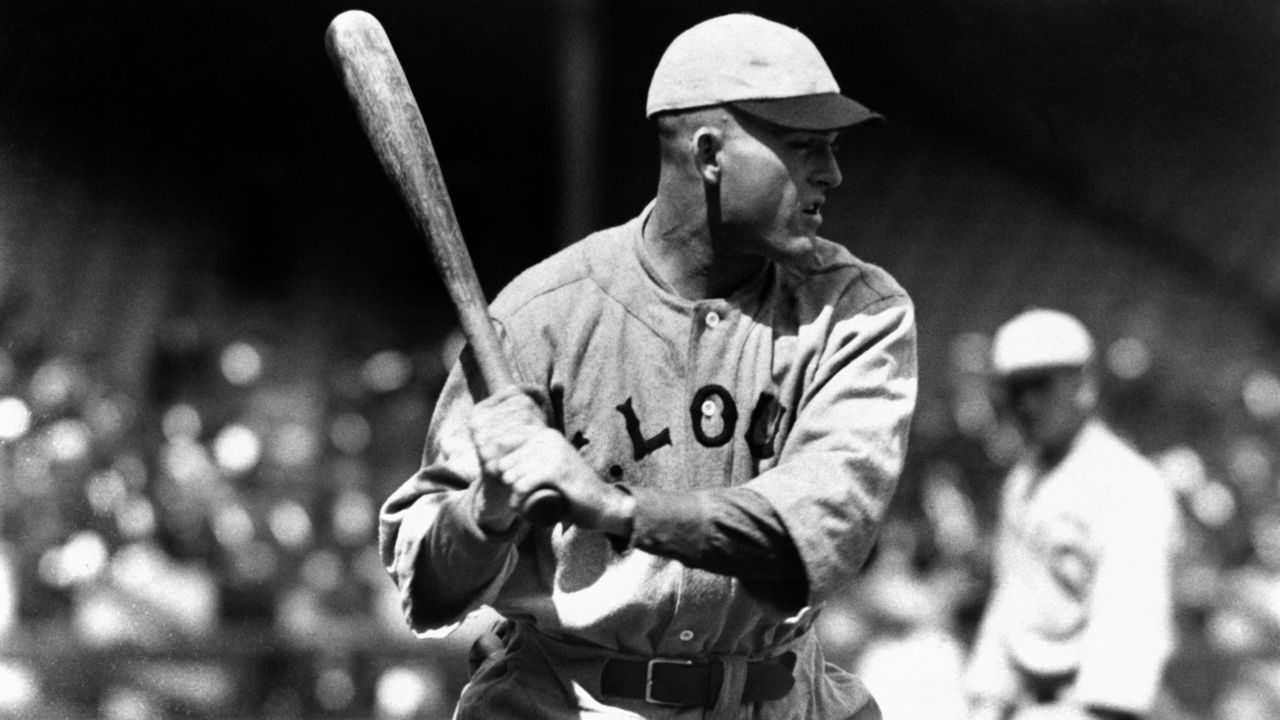 Vance, a Hall of Fame strikeout artist, wasn't totally undeserving of the honor, but the pitching Triple Crown wasn't particularly rare back then. If there was a Cy Young Award in 1924, he'd have run away with it. But how Vance won this MVP over Hornsby's otherworldly campaign is a mystery likely lost to time.
1. Ted Williams - 1941
Lost to Joe DiMaggio
The 1941 campaign is commonly regarded as the greatest MLB season of all time, and a big reason was its MVP race. Williams is the most recent qualified hitter to finish a season hitting over .400, and he didn't even win MVP. Why? Because that's the year DiMaggio posted his historic and truly unbeatable 56-game hit streak.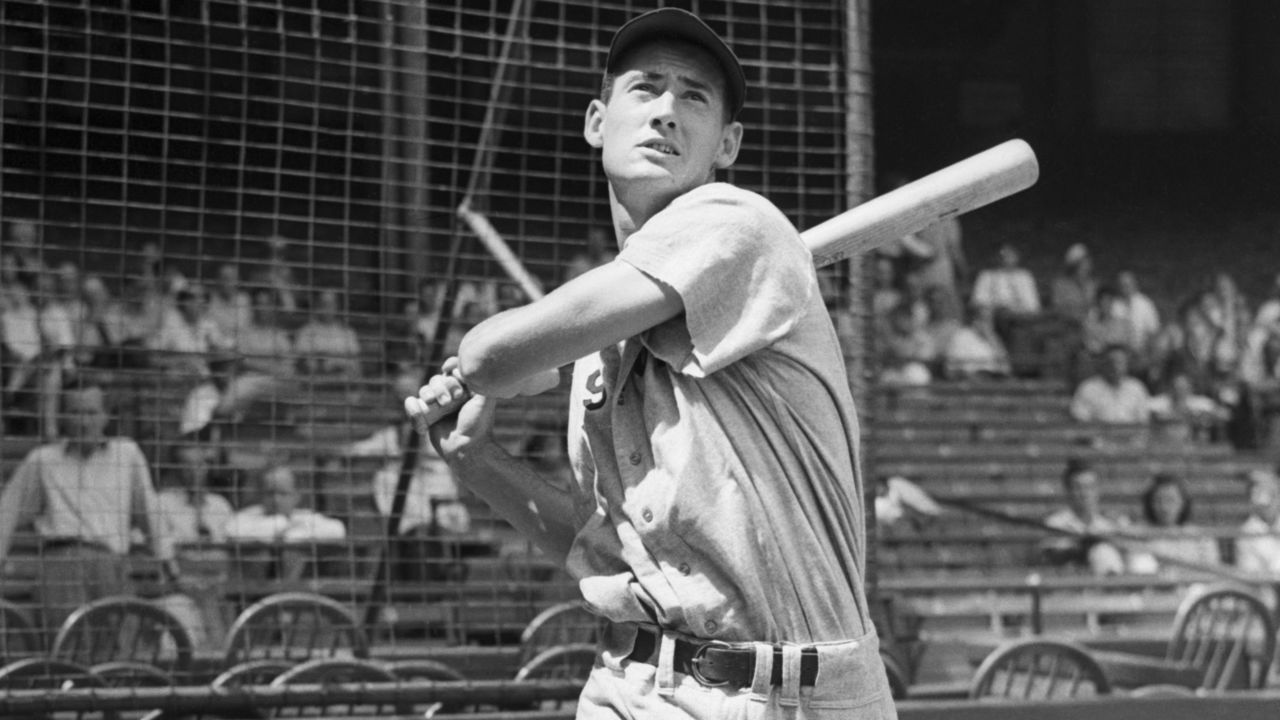 You can't quibble too much with losing to an unbreakable record, but Williams also deserved the honor and claimed eight of the 24 first-place votes. The Hall of Famer led the league with 37 homers, 135 runs, a 1.287 OPS, and an 11.0 WAR (not that the last stat had been invented yet). He also paced all of baseball in every triple-slash category with an otherworldly .406/.553/.735 line. Meanwhile, DiMaggio only led in RBIs and claimed 15 first-place votes after leading his Yankees to the World Series. Williams would have to wait until 1946 before winning his first MVP.
Comments
✕
Ranking Vladdy's 2021 season among best 2nd-place MVP finishes
  Got something to say? Leave a comment below!