How the NL champion Braves were built
Michael Zarrilli / Getty Images Sport / Getty
While the Houston Astros are making their third World Series appearance in the past five years, the Atlanta Braves haven't advanced to the Fall Classic since 1999. The club was in the middle of what was a slightly underwhelming dynasty that ended up winning 14 straight division titles from 1991-05 but only one championship and led by a pitching staff featuring three Hall of Famers: Greg Maddux, Tom Glavine, and John Smoltz.
This time around, the roster has a decidedly different complexion. It's not arguably the best rotation of all time, but it's still a great staff featuring a star rookie, a steady veteran, and everything in between. Meanwhile, the lineup certainly boasts more depth than its predecessor thanks in large part to some midseason trades hatched by general manager Alex Anthopoulos. Let's break it down.
Note: This is based on Atlanta's active roster during the NLCS
| Method | Players |
| --- | --- |
| Homegrown | 9 |
| Trade | 8 |
| Free agent | 8 |
| Waivers | 1 |
Homegrown
Freddie Freeman (June 7, 2007): Drafted in the second round (78th overall) of the 2007 MLB Draft, the Braves staged a coup by selecting Freeman. If the current roster has a proxy for third baseman Chipper Jones, it's the five-time All-Star and MVP across the diamond at first. The 2020 MVP is putting together a Hall of Fame case of his own after hearing his name called one pick after the division rival New York Mets selected Scott Moviel.
Ozzie Albies (July 2, 2013): The second baseman was signed as an international free agent at 16 years old and immediately impressed the following season. By 2016, Albies was considered an elite prospect, ranking No. 12 in the league by MLB Pipeline. What's really astounding is that the Braves have already retained Albies through the 2027 season, inking the two-time All-Star to a contract worth a maximum of $45 million over nine years.
Austin Riley (June 8, 2015): Riley is the rare case of a player being selected with a pick that was acquired through trade. A competitive balance pick that originally belonged to the San Diego Padres, the Braves called Riley's name 41st overall as part of the compensation for Craig Kimbrel and Melvin Upton Jr.
Ian Anderson (June 9, 2016): Selected third overall, Anderson had expectations from day one. However, the 2016 draft appears quite lackluster, and the right-hander could wind up being a steal anyways, going after both Mickey Moniak and Nick Senzel. Due to the pandemic-shortened campaign, Anderson retained rookie eligibility into 2021 after receiving NL Rookie of the Year votes last season. All the beginning of what could be a promising career.
William Contreras (Feb. 1, 2015): Signed as an international free agent, Contreras is the younger brother of Willson. While his older sibling has bloomed into one of the game's premier backstops, William is still finding his footing in the majors, posting a .715 OPS over his first 56 contests as Travis d'Arnaud's backup.
Johan Camargo (July 2, 2010): An international free agent out of Panama, Camargo was signed as a teenager and has turned into a serviceable utility man for the Braves.
Cristian Pache (July 3, 2015): Pache has turned into a highly touted prospect over the past few seasons but currently seems like he's a part of the team's future as opposed to a key contributor in the present. The 22-year-old could play a role as a defensive replacement in the World Series, but the center fielder still has to develop as a hitter.
Jacob Webb (June 7, 2014): The right-hander was drafted in the 18th round of the 2014 draft. Webb took a while to reach the majors but the 28-year-old owns a 2.47 ERA over 76 2/3 career innings dating back to 2019.
A.J. Minter (June 8, 2015): Minter was selected in the second round of the 2015 draft and is one of the key lefty relievers in the Braves' bullpen along with Tyler Matzek and Will Smith. The 28-year-old posted a 3.78 ERA over 61 games this year.
Trade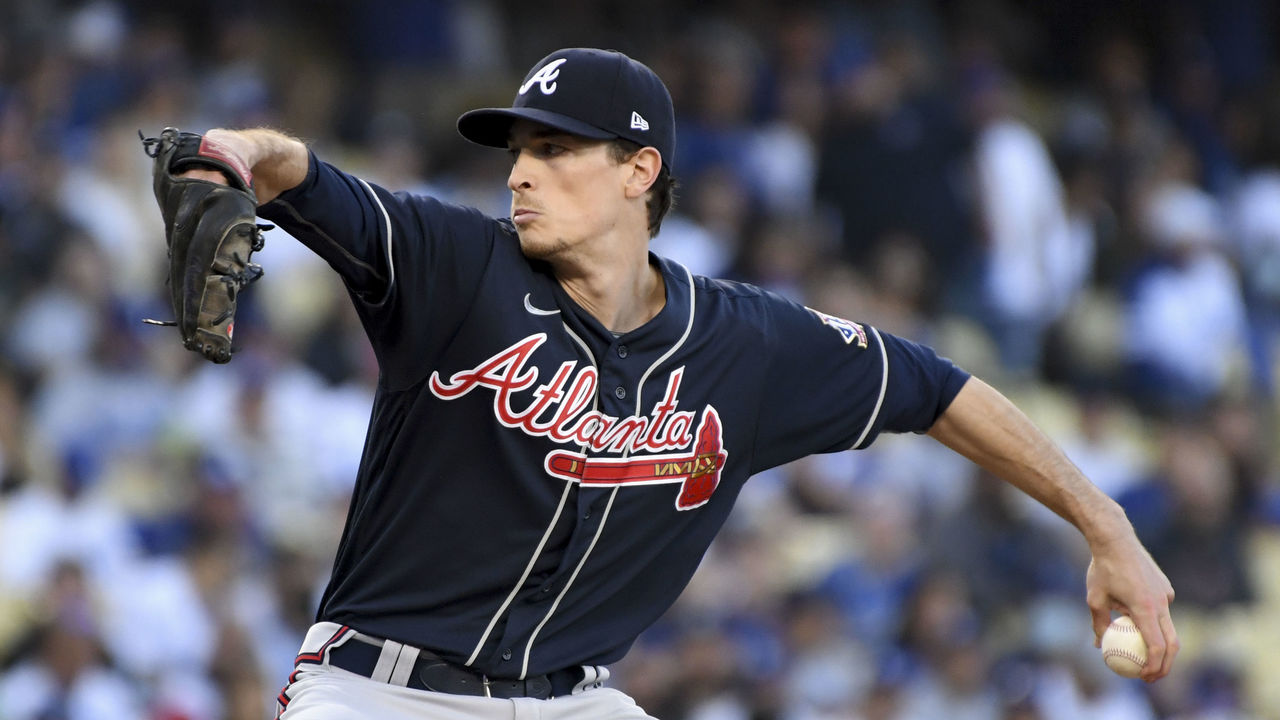 Max Fried (Dec. 19, 2014): Fried, like Riley, is on the Braves as a result of a trade with the Padres that sent Justin Upton to San Diego. The left-hander took three more years to develop but has bloomed into an ace in Atlanta.
Eddie Rosario (July 30, 2021): Rosario has turned into Anthopoulos' most impressive midseason addition, posting a .903 OPS with the Braves after being acquired from the Indians along with cash for Pablo Sandoval.
Joc Pederson (July 15, 2021): The slugger was traded from the Cubs prior to the deadline as a rental option on a one-year deal, but could be retained on a $10-million mutual option. While his regular-season numbers were not especially good, Pederson has played a key role in the postseason with a .909 OPS, three homers, and nine RBIs.
Adam Duvall (July 30, 2021): While Duvall was reacquired this year from the Marlins for Alex Jackson, the slugger also spent the entire 2019 and 2020 seasons with the Braves. Without Ronald Acuna Jr., the slugging outfielder has played a big role, filling in at center during the postseason.
Dansby Swanson (Dec. 9, 2015): A few months after being drafted first overall by the Diamondbacks, Swanson was shipped to the Braves in a head-scratching deal headlined by Shelby Miller. Since then, Swanson has cemented himself as a great defender at shortstop who possesses decent pop, hitting 27 homers this year.
Luke Jackson (Dec. 6, 2016): The righty reliever was acquired from the Rangers for Tyrell Jenkins and Brady Feigl and played himself into the closer's role during the 2019 season, finishing 35 games and notching 18 saves. Serving in a setup role, Jackson was incredibly effective with a 1.98 ERA over 71 games this year.
Orlando Arcia (April 6, 2021): For a while, Arcia was viewed as the shortstop of the future for the Brewers but was unable to provide enough production offensively to make it work. Now, the Braves have a solid defensive bench option behind Swanson after sending Chad Sobotka and Patrick Weigel to Milwaukee.
Chris Martin (July 30, 2019): Acquired midway through the 2019 campaign as a high-leverage reliever, the Braves traded away fringe top prospect Kolby Allard to land Martin. Since then, Allard has tried to hack it as a starter in the bigs but ultimately seems poised to work as a reliever, while Martin boasts a 3.30 ERA over 79 innings.
Free agents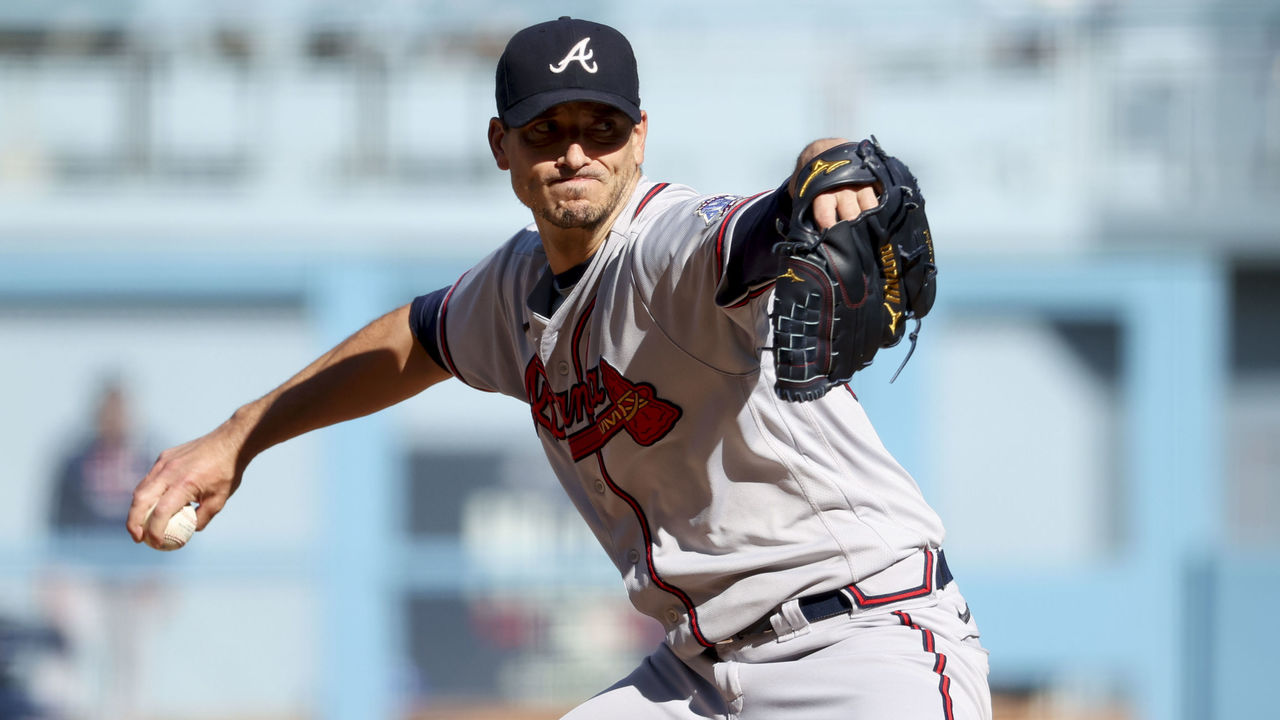 Charlie Morton (Nov. 24, 2020): The 37-year-old was signed to a one-year, $15-million deal this past winter after the defending AL champion Rays declined his one-year, $15-million option. The seemingly ageless veteran has been so good for Atlanta he earned a one-year, $20-million extension for next season. Without Mike Soroka in the mix, it's hard to imagine the Braves being anywhere as good as they are if not for Morton.
Will Smith (Nov. 14, 2019): The bullpen was the Braves' biggest area of need following the 2019 season. As a result, they poached the Giants' closer, giving Smith a three-year, $39-million contract. This year, he led the league in games finished, and although he ran into some walk and homer issues, his ability to strike batters out makes him an incredibly frustrating reliever to face.
Travis d'Arnaud (Nov. 24, 2019): Another former Ray, d'Arnaud has found another gear in Atlanta after signing a two-year, $16-million contract. While he took a step back defensively this season, he remains a strong catcher and was rewarded with a two-year extension in August.
Jesse Chavez (April 17, 2021): The journeyman right-hander was signed on a minor-league deal shortly after Opening Day and had his contract selected in late June. Chavez fired 33 2/3 innings as a swingman in the regular season and boasted an impressive 2.14 ERA and 2.01 FIP.
Ehire Adrianza (Jan. 26, 2021): The Braves and the utility man agreed to a one-year, $1.5-million contract this past winter. Adrianza has rewarded the club by filling in at six different positions this year, led by right field, third base, left field, second base, and shortstop.
Tyler Matzek (Aug. 15, 2019): A former first-round pick who was out of professional baseball is now playing a crucial role for the Braves as a high-leverage lefty after signing a two-year, minor-league deal during the 2019 campaign. The southpaw authored a 2.57 ERA over 63 innings this year.
Dylan Lee (April 15, 2021): A largely unknown commodity at the big-league level, Lee has four total career innings in MLB and half of them came during Game 5 of the NLCS. The left-hander dominated Triple-A this year, though, striking out 30.9% of hitters faced while issuing free passes at a 3.4% rate.
Drew Smyly (Nov. 16, 2020): Since signing a one-year, $11-million deal early in the offseason, the veteran left-hander has been a bit of a disappointment, posting a 4.48 ERA and 5.11 FIP over 126 2/3 innings while getting demoted to relief duties. Smyly has only made one appearance this postseason, coming out of the bullpen for Game 4 of the NLCS and allowing two runs on two hits and one walk while striking out a pair over 3 1/3 innings of work.
Waivers
Guillermo Heredia (Feb. 24, 2021): Heredia was claimed off waivers from the division rival Mets. Without Acuna, Heredia has been a good extra outfielder to carry as a defensive replacement.
Comments
✕
How the NL champion Braves were built
  Got something to say? Leave a comment below!