MLB award races to watch down the stretch
Daniel Shirey / Major League Baseball / Getty
The 2021 MLB awards races are taking shape with the season winding down. Let's look at which players are the favorites in each league and who, if anyone, stands the best chance to overcome those odds.
AL MVP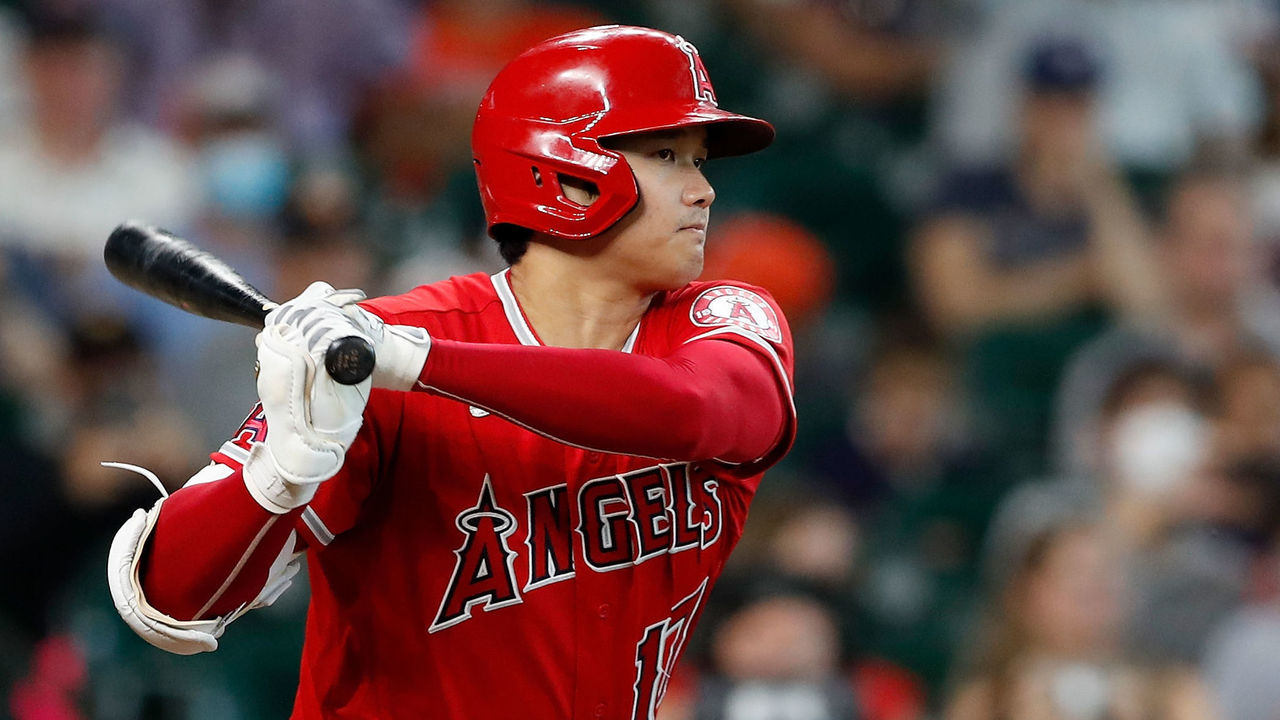 Who is the favorite? Shohei Ohtani (-5000)
It's Ohtani's world and the rest of Major League Baseball is just playing in it. The two-way phenom has finally lived up to the astronomical hype and possibly even exceeded it by excelling on both sides of the ball over a full season.
His 44 homers are tied for the most in baseball. He's also accrued 4.7 offensive WAR, according to FanGraphs, despite primarily being a designated hitter. David Ortiz eclipsed that offensive WAR total just three times across his entire career. Ohtani has added 2.7 pitching WAR this year as well, authoring a 3.36 ERA and 3.43 FIP over 115 1/3 innings.
What does the field need to do?
Almost nothing. But, despite Ohtani's historic season, this race isn't exactly over either. Vladimir Guerrero Jr. is tied with him in homers and tantalizingly close to winning the first Triple Crown since Miguel Cabrera in 2012 and only the second since Carl Yastrzemski in 1967. Blue Jays teammate Marcus Semien, who's tied for first in FanGraphs WAR, could also steal votes. But, in truth, this is Ohtani's to lose and has been since at least the All-Star Game.
NL MVP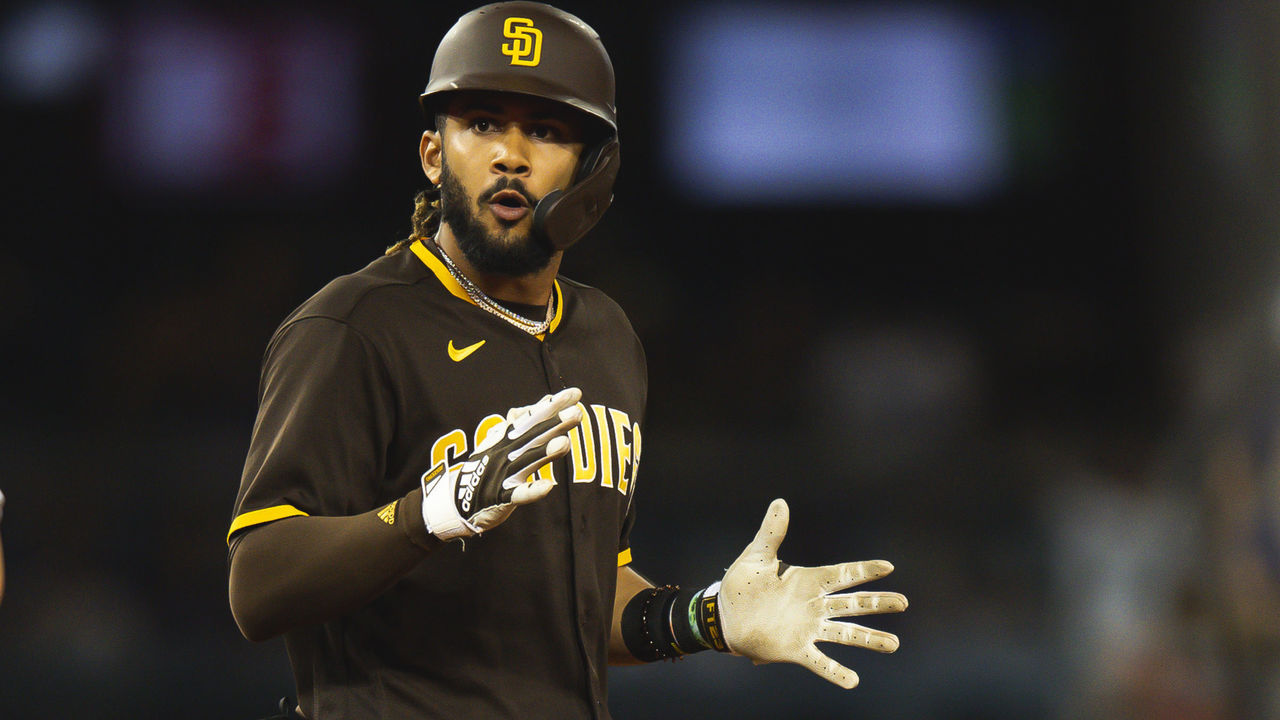 Who is the favorite? Fernando Tatis Jr. (-220)
Tatis relinquished a lot of his early-season lead due to injuries that turned him into an outfielder. However, his enormous slugging numbers keep him as the favorite. Tatis' 38 homers lead the Senior Circuit, and his .630 slugging percentage tops all qualified hitters.
What does the field need to do?
Bryce Harper has most notably closed the gap, leading the NL in WAR and wRC+. Harper's hopes of putting another MVP on his mantle may hinge on the Phillies' ability to squeak into the postseason. They're currently 2 1/2 games back of the second wild-card spot. Atlanta's Freddie Freeman, the reigning NL MVP, and Los Angeles' Max Muncy could also sneak back into the conversation with a strong finish.
AL Cy Young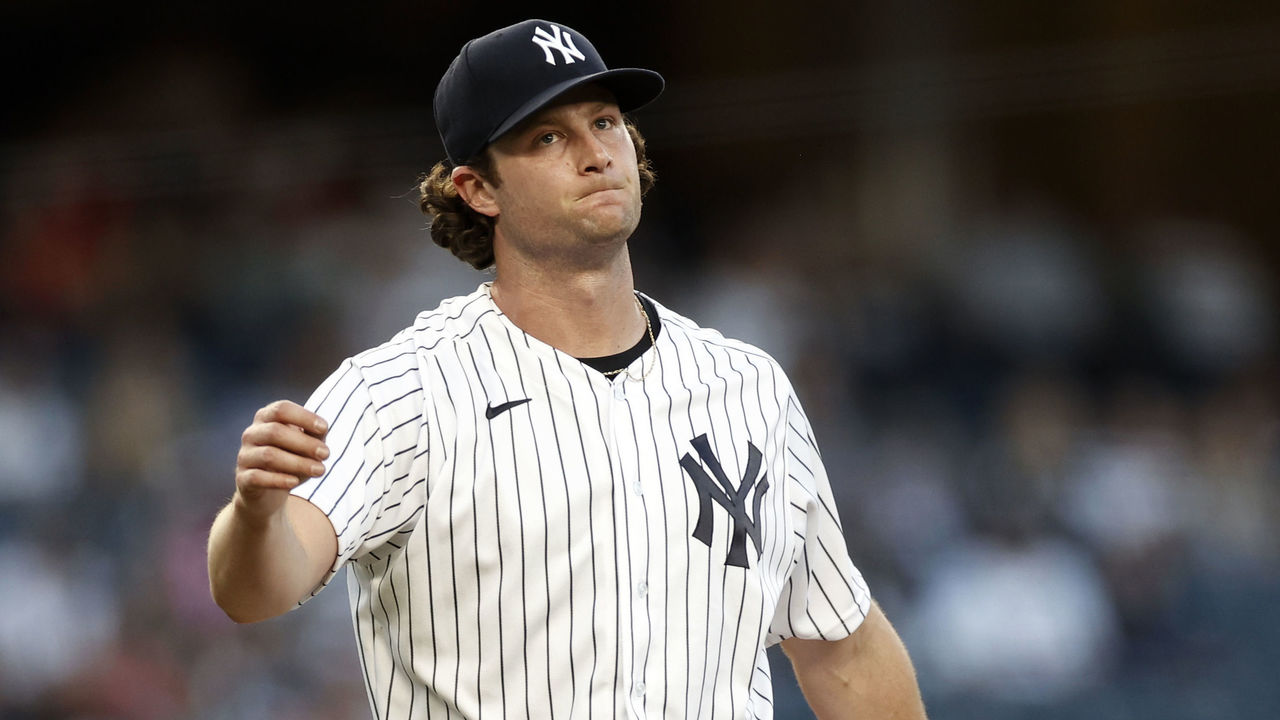 Who is the favorite? Gerrit Cole (-125)
Despite a tumultuous 2021 season at times, Cole has put together a fantastic line by going 14-7 with a 2.78 ERA (2.65 FIP) and 0.99 WHIP while striking out nearly 35% of batters and leading the AL in FanGraphs WAR (5.2). He rebounded earlier in the campaign after some struggles following MLB's crackdown on foreign substances being applied to baseballs, and he also weathered through some time spent on the COVID-related IL. Now he's set to return soon from a mild hamstring injury. If the Cy Young were awarded based on the number of trials a pitcher overcame in a given year, Cole would be a lock.
What does the field need to do?
If WAR were the determining statistic, then Red Sox right-hander Nathan Eovaldi would be Cole's chief rival down the stretch. However, an inflated 3.57 ERA (2.86 FIP) could be Eovaldi's undoing. Instead, Blue Jays lefty Robbie Ray has emerged as a potential option thanks to durability (an AL-leading 170 1/3 IP), newfound command, and a league-leading 220 strikeouts. Ray - who's allowed more than three earned runs in just one start since June 1 - could usurp Cole if he continues to shine and the Yankees pitcher scuffles coming off the IL. Beyond Ray, White Sox hurlers Carlos Rodon and Lance Lynn have been excellent, but both missed ample time due to injury. Likewise, Athletics right-hander Chris Bassitt was making a case as a dark-horse candidate before taking a comebacker off the face.
NL Cy Young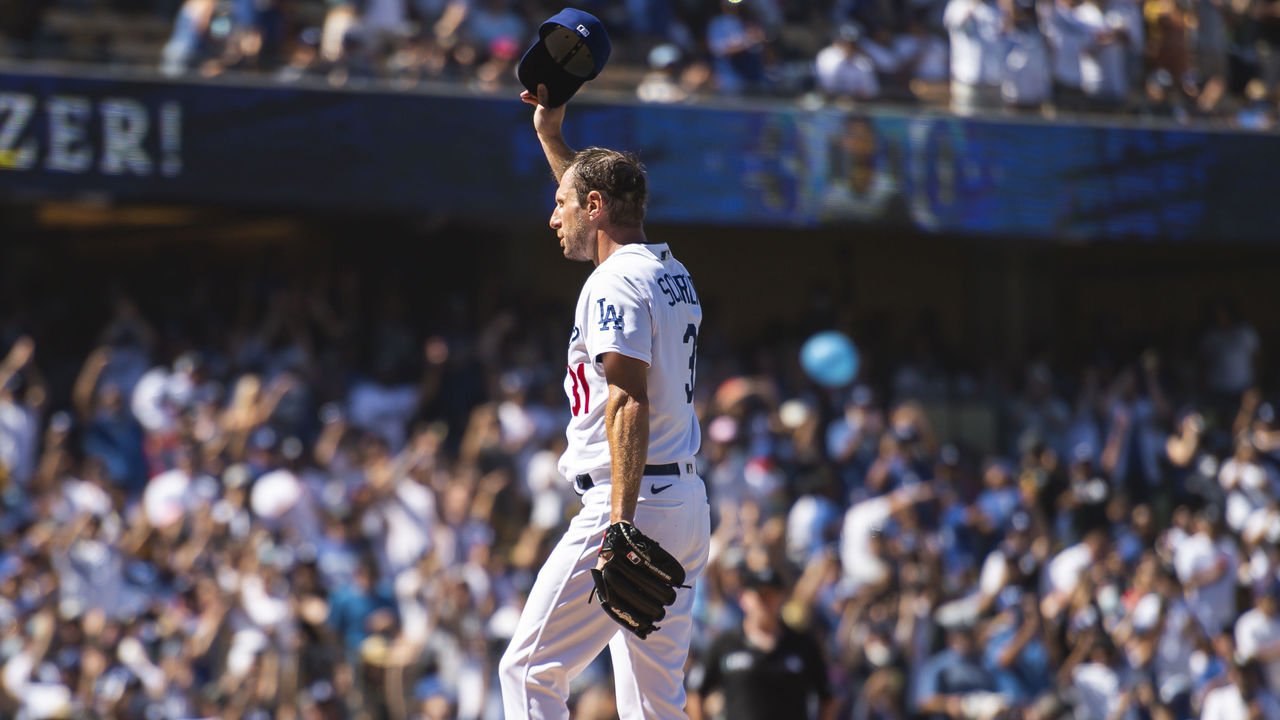 Who is the favorite? No discernible favorite
It's too close to call, but Max Scherzer holds a slight edge (+160) over Milwaukee Brewers ace Corbin Burnes (+165) and Dodgers teammate Walker Buehler (+200). Scherzer's hunt for his fourth Cy Young award is being propelled by an otherworldly finish to the season with the defending champion Dodgers following a blockbuster trade at the deadline. The move has seemingly rejuvenated him, as the 37-year-old has authored a 0.88 ERA and 1.26 FIP over 51 innings with L.A., putting him in line to claim the first ERA title of his career. He even flirted with perfection against the San Diego Padres on Sunday and hasn't allowed an earned run since Aug. 21.
What does the field need to do?
As good as Scherzer's been, his status as the presumptive Cy Young winner isn't assured. He may not even be the best choice on his own team. After all, Buehler has thrown 24 more innings and still boasts an incredibly impressive 2.32 ERA. Meanwhile, Burnes has arguably put together the most impressive overall line by going 10-4 with a 2.25 ERA and 12.43 strikeouts per nine innings while serving up just five home runs over 152 innings. The Brewers righty also didn't allow a hit over eight innings Saturday as part of the second no-hitter in franchise history. And, despite his limited workload, he's been so phenomenal that he leads all pitchers with 7.1 WAR, according to FanGraphs. Phillies ace Zack Wheeler shouldn't be counted out, either, leading all NL hurlers with 195 1/3 innings, and his 6.5 WAR ranks second.
AL Rookie of the Year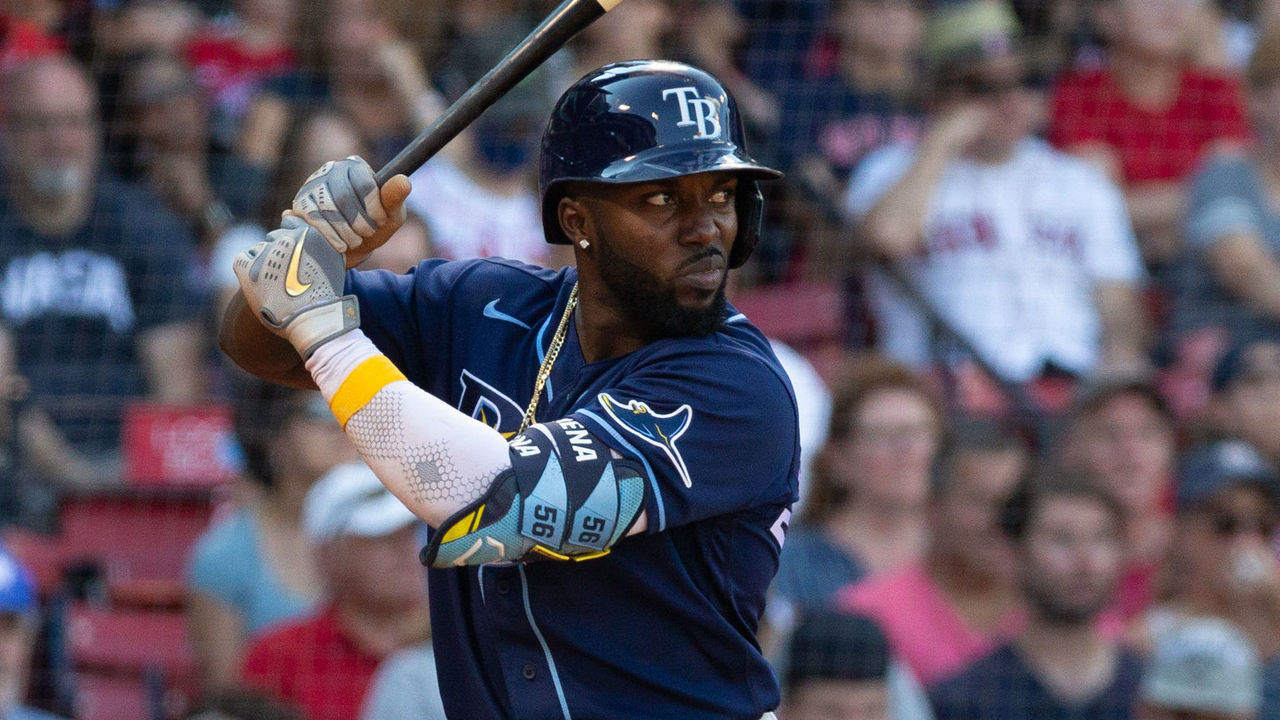 Who is the favorite? Randy Arozarena (-175)
Arozarena has proven his breakout performance last October was no fluke. Though he's done it quietly this year, the 26-year-old is favored to win Rookie of the Year by ranking second among AL freshmen in WAR and wRC+ while leading in runs scored. He's also blasted 19 home runs and stolen 13 bases. If he takes home the 2021 rookie honor, he'll pull off some unique history by winning Rookie of the Year one season after being named ALCS MVP.
What does the field need to do?
There's still time to make this race interesting. Wander Franco, Arozarena's teammate, made his own push with a 39-game on-base streak before landing on the injured list over the weekend. Texas' Adolis Garcia has slowed considerably since making the All-Star Game, but the 28-year-old has 29 homers and a narrow lead in WAR among AL rookies. Astros pitcher Luis Garcia has propped up a battered rotation at times this season, and a great September that pushes Houston to a division title would help his cause. Baltimore's Ryan Mountcastle, Oakland's Cole Irvin, and Detroit's Akil Baddoo are among others who are well-positioned to turn this race upside down in the final month. While Arozarena may still have the inside track, it likely won't be a runaway thanks to a deep field.
NL Rookie of the Year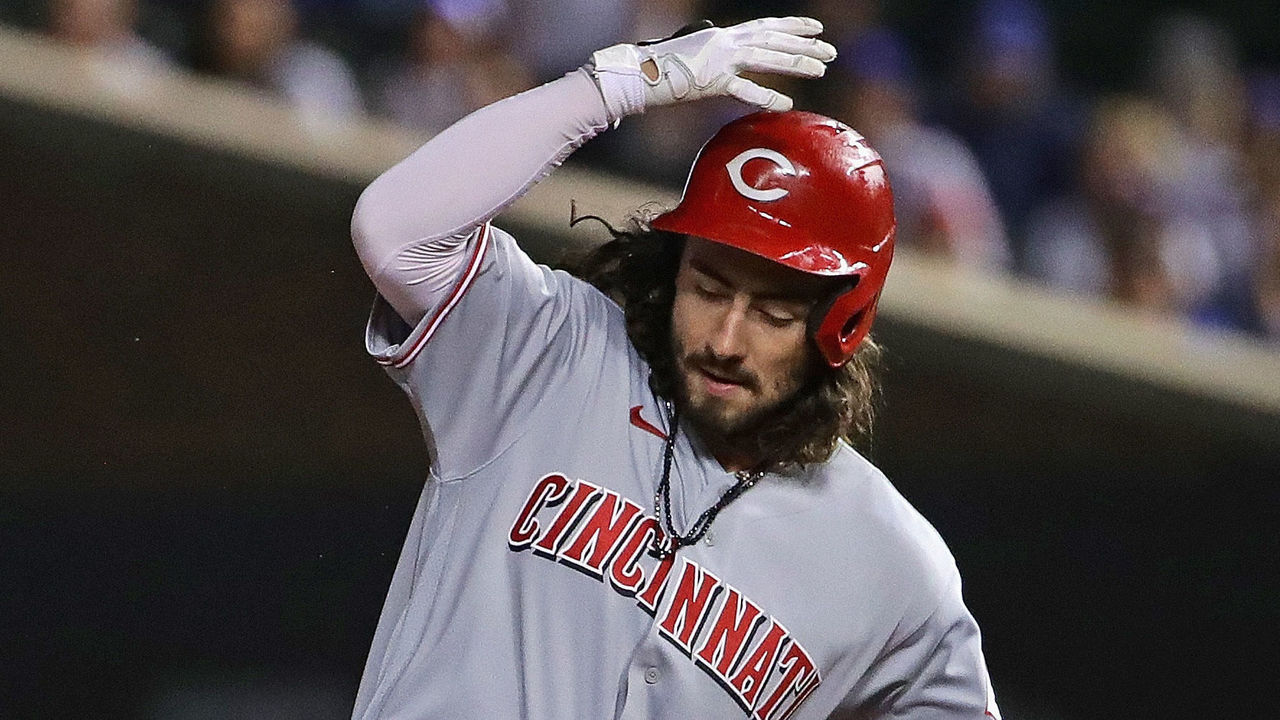 Who is the favorite? Jonathan India (-1000)
India has solidified the keystone in Cincinnati with a fantastic debut campaign. The 24-year-old leads all rookies in both leagues with 3.8 WAR and has displayed some solid pop in his bat with 20 homers and 27 doubles. Thanks to an excellent eye, he ranks sixth in the NL in OBP (.380) and seventh in walks (63). India's also been a steady defender at second base.
What does the field need to do?
India's stiffest challenge will come from Marlins left-hander Trevor Rogers, who leads NL rookie starters in WAR, ERA, FIP, and strikeouts per nine. Rogers was a deserving All-Star in July, and he'll certainly have his share of supporters come voting season. Patrick Wisdom, 30, is a dark-horse candidate while leading NL rookies in homers, and he's a great story on an otherwise moribund Cubs team. Braves right-hander Ian Anderson could benefit from a surprise playoff berth despite some early September struggles. Miami's Jazz Chisholm Jr. and St. Louis' Dylan Carlson could also boost their cases in September. Like the AL, this race has a lot of depth, but it feels like everyone's racing for third place behind India and Rogers.
Comments
✕
MLB award races to watch down the stretch
  Got something to say? Leave a comment below!