Spring training is upon us. While some free agents remain unsigned, the offseason is officially over. That means it's time to grade each team on its performance this winter, starting with the National League.
NL Grades | AL Grades
Arizona Diamondbacks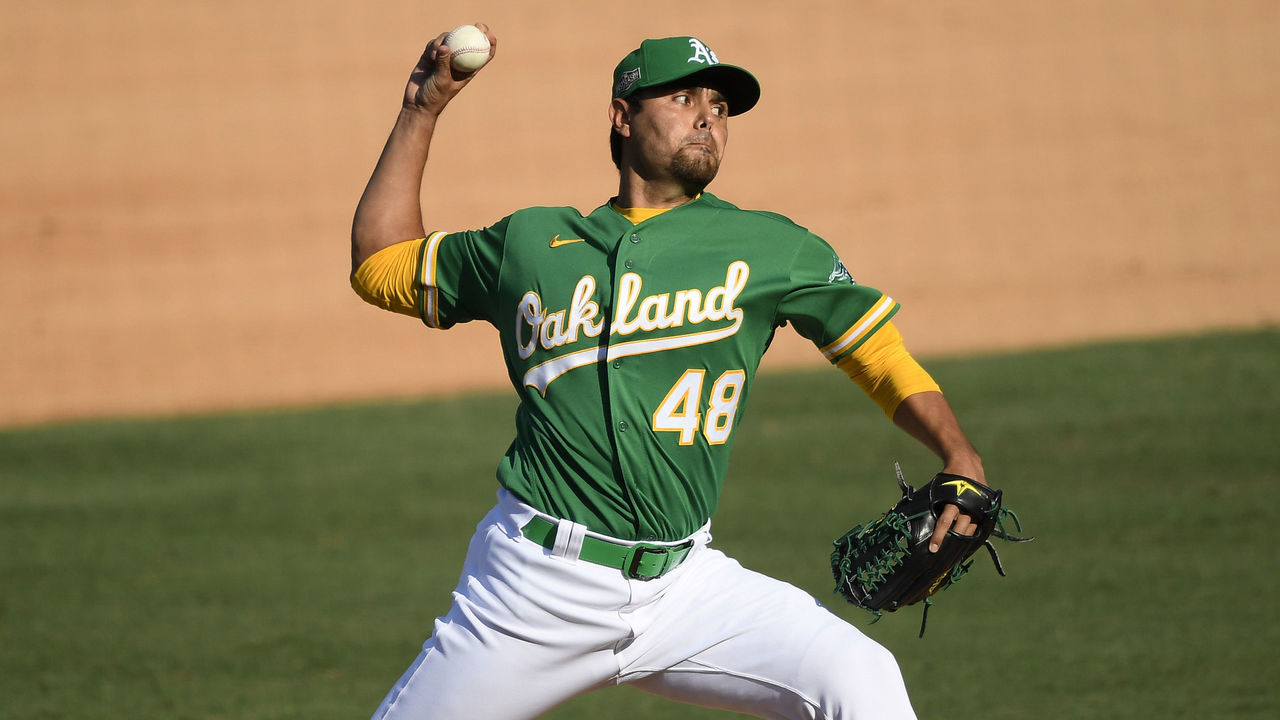 Notable additions: IF Asdrubal Cabrera, RP Tyler Clippard, RP Chris Devenski, RP Ben Heller, RP Joakim Soria
Notable subtractions: Junior Guerra (LAA), Jon Jay (LAA), Mike Leake (FA) Hector Rondon (PHI)
What a difference a year makes. The Diamondbacks had the baseball world buzzing after landing Madison Bumgarner and Starling Marte last offseason. This winter has been a different story, as Arizona's front office was almost invisible before adding Soria and Cabrera, two veterans who could be flipped for prospects if things go south in the desert, again. The team didn't really lose any players, but it failed to improve in a division that will feature the powerhouse Dodgers and Padres.
Grade: C-
Atlanta Braves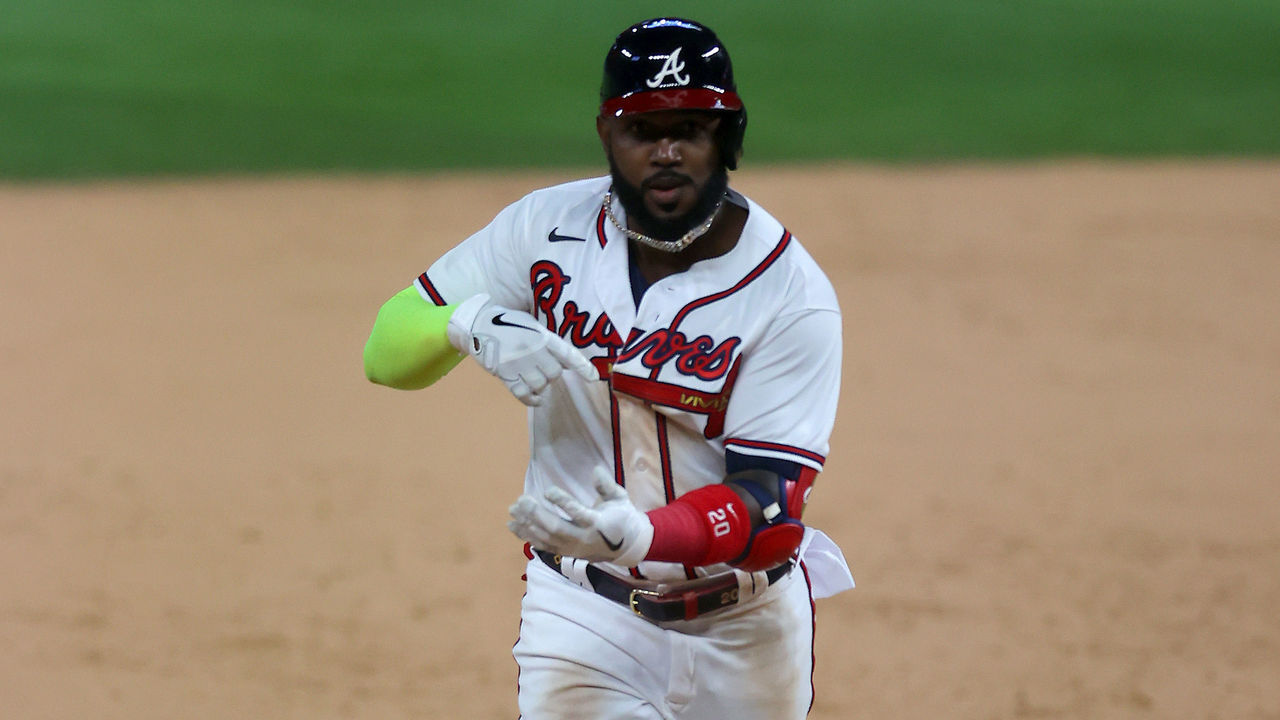 Notable additions: IF/OF Ehire Adrianza, 3B Jake Lamb, SP Charlie Morton, OF Marcell Ozuna, SP Drew Smyly, SP/RP Josh Tomlin
Notable subtractions: Jhoulys Chacin (NYY), Adam Duvall (MIA), Tyler Flowers (FA), Shane Greene (FA), Cole Hamels (FA), Nick Markakis (FA), Mark Melancon (SD), Darren O'Day (NYY), Tommy Milone (FA)
The Braves continue to weaponize the one-year contract to great effect. They bolstered their rotation by landing Morton and Smyly, both of whom are safer bets than last year's wager on Hamels. Those two arms, plus Max Fried and Ian Anderson, represent a daunting top four while Atlanta awaits the return of Mike Soroka, who ruptured his Achilles last year.
The Braves were unable to get as much done offensively, but re-signing Ozuna keeps them among the elite in their division. However, addressing a weakness at third base or getting an outfielder who's more trustworthy defensively might have been a better allocation of Atlanta's resources.
Grade: B+
Chicago Cubs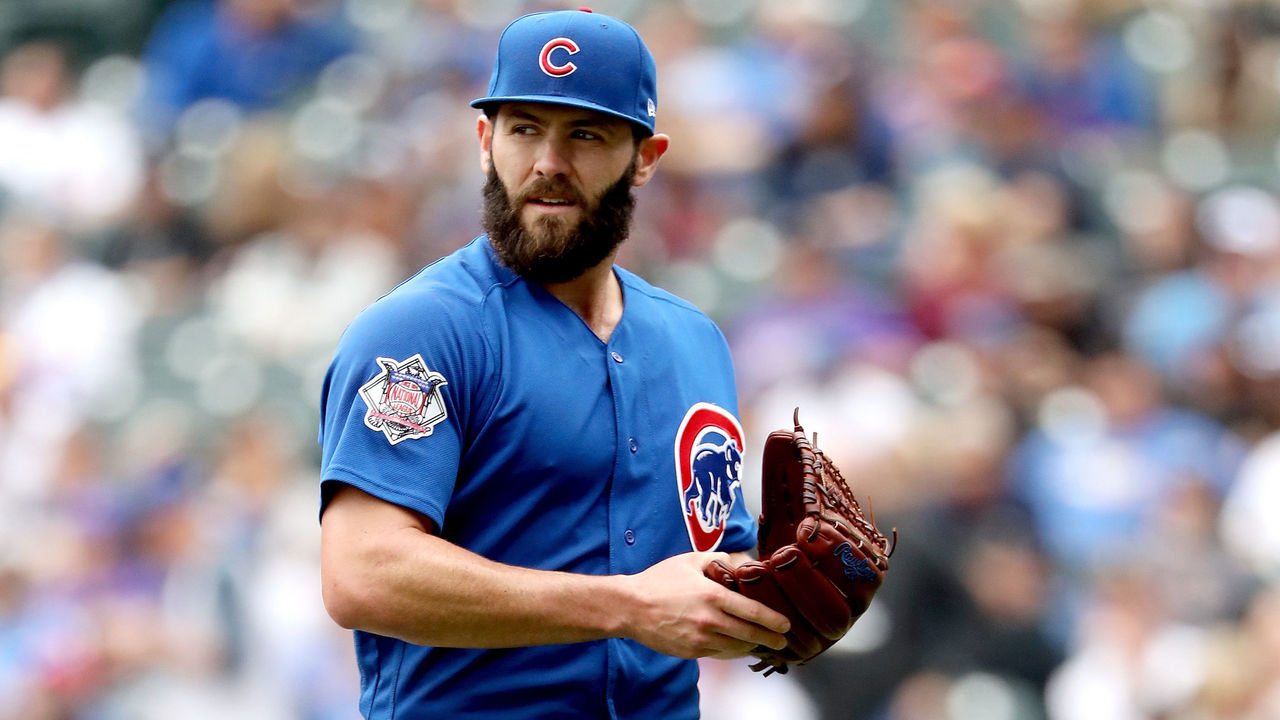 Notable additions: SP Jake Arrieta, RP Andrew Chafin, SP Zach Davies, 3B Matt Duffy, RP Jonathan Holder, OF Jake Marisnick, OF Cameron Maybin, SP Shelby Miller, OF Joc Pederson, C Austin Romine, SP Trevor Williams, RP Brandon Workman
Notable subtractions: Albert Almora Jr. (NYM), Tyler Chatwood (TOR), Yu Darvish (SD), Kelvin Herrera (FA), Jeremy Jeffress (WAS), Jon Lester (WSH), Jose Martinez (NYM), Jose Quintana (LAA), Kyle Schwarber (WSH), Steven Souza Jr. (HOU), Ryan Tepera (FA)
The Cubs were representative of everything that's wrong with the MLB offseason. One of the richest teams in baseball decided contending costs too much only seven years removed from its last round of tanking.
And it's not just the fact that Chicago went through a fire sale. Trading away the National League Cy Young runner-up is one thing, but getting lottery-ticket minor leaguers in exchange is miserable. Letting Schwarber - who generated trade interest for years - walk via free agency after not even tendering him a contract is infuriating. What's even worse is that nobody even seems like they want to win the division. No wonder Theo Epstein left.
Grade: F
Cincinnati Reds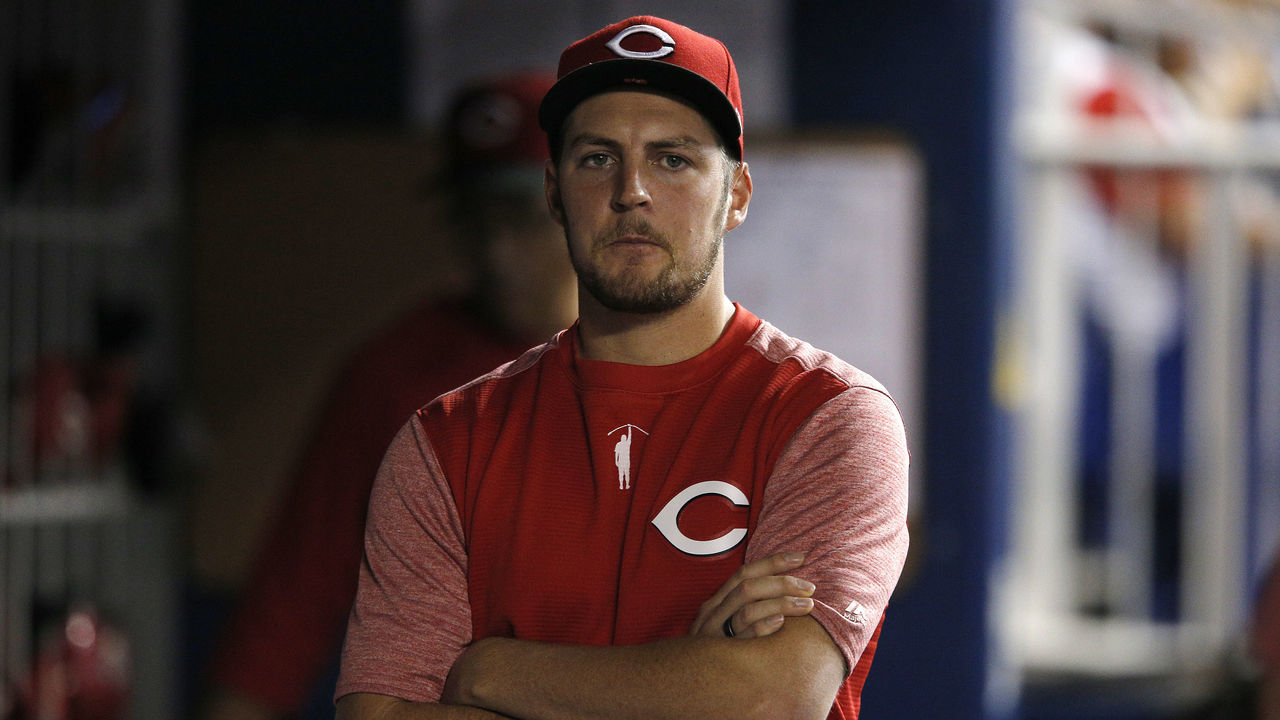 Notable additions: RP Cam Bedrosian, RP Sean Doolittle, SP Jeff Hoffman, RP Noe Ramirez, OF Tyler Naquin, IF/OF Dee Strange-Gordon
Notable subtractions: Trevor Bauer (LAD), Archie Bradley (PHI), Curt Casali (SF), Anthony DeSclafani (SF), Raisel Iglesias (LAA), Freddy Galvis (BAL)
The Reds could've easily received a lower grade but they didn't blow up the roster despite trade rumors involving Sonny Gray, Luis Castillo, Mike Moustakas, Nick Castellanos, and Eugenio Suarez. However, losing Bauer really stings considering Cincinnati did nothing to replace the reigning NL Cy Young winner. Doolittle is also a slight downgrade as a closer over Iglesias.
Additionally, the club failed to land a viable starting shortstop after reportedly showing interest in the likes of Didi Gregorius and Marcus Semien. It's a shame because the Reds are arguably still the NL Central's second-best team.
Grade: D
Colorado Rockies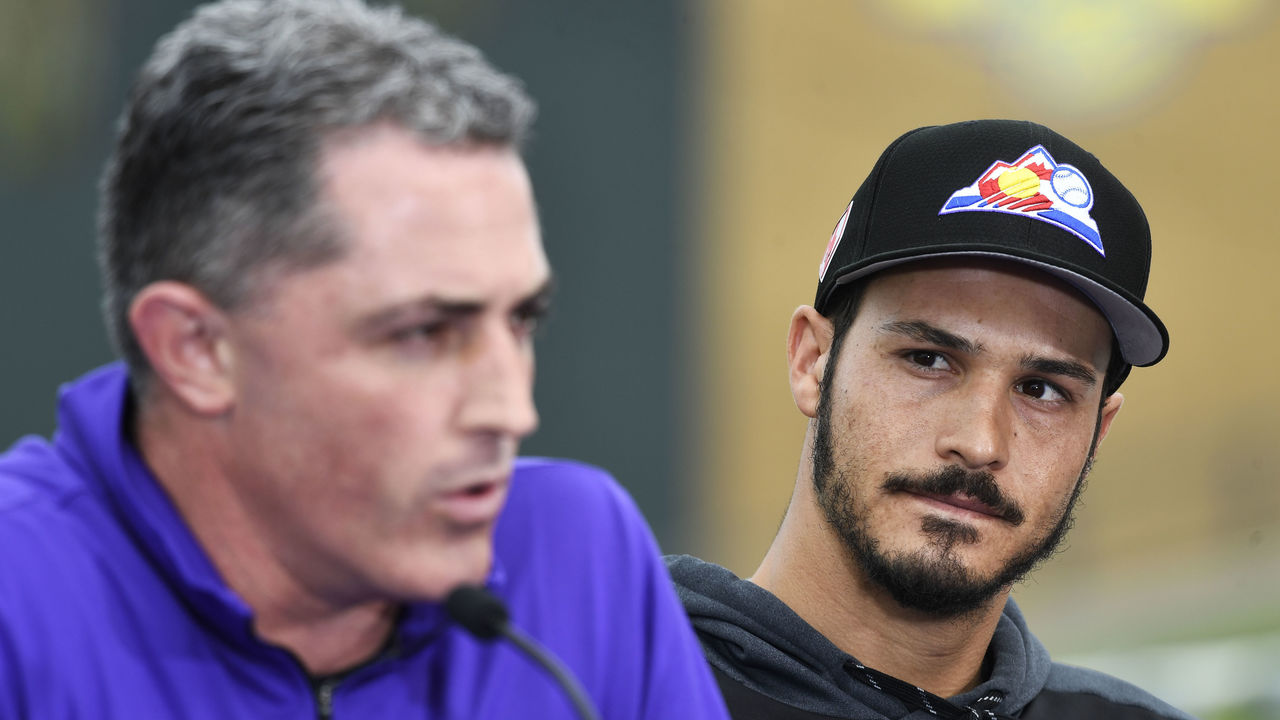 Notable additions: 1B Greg Bird, 1B C.J. Cron, SP Austin Gomber
Notable subtractions: Nolan Arenado (STL), C Drew Butera (TEX), David Dahl (TEX), Jeff Hoffman (CIN), Matt Kemp (FA), Kevin Pillar (NYM), Daniel Murphy (retired), Tony Wolters (PIT)
The Rockies might've had the worst offseason in baseball. Team owner Dick Monfort said he'd thought about firing himself after dealing Arenado to the Cardinals for an underwhelming return. To make matters worse, Colorado will pay the former franchise cornerstone his entire salary in 2021.
The club, which finished with the NL's second-worst run differential last season, didn't sign any free agents to a major-league contract and lost other quality players in Dahl, Pillar, and Murphy. Plus, outfielder Ian Desmond will sit out again after opting out for a second straight year. A long 2021 campaign is on the horizon.
Grade: F
Los Angeles Dodgers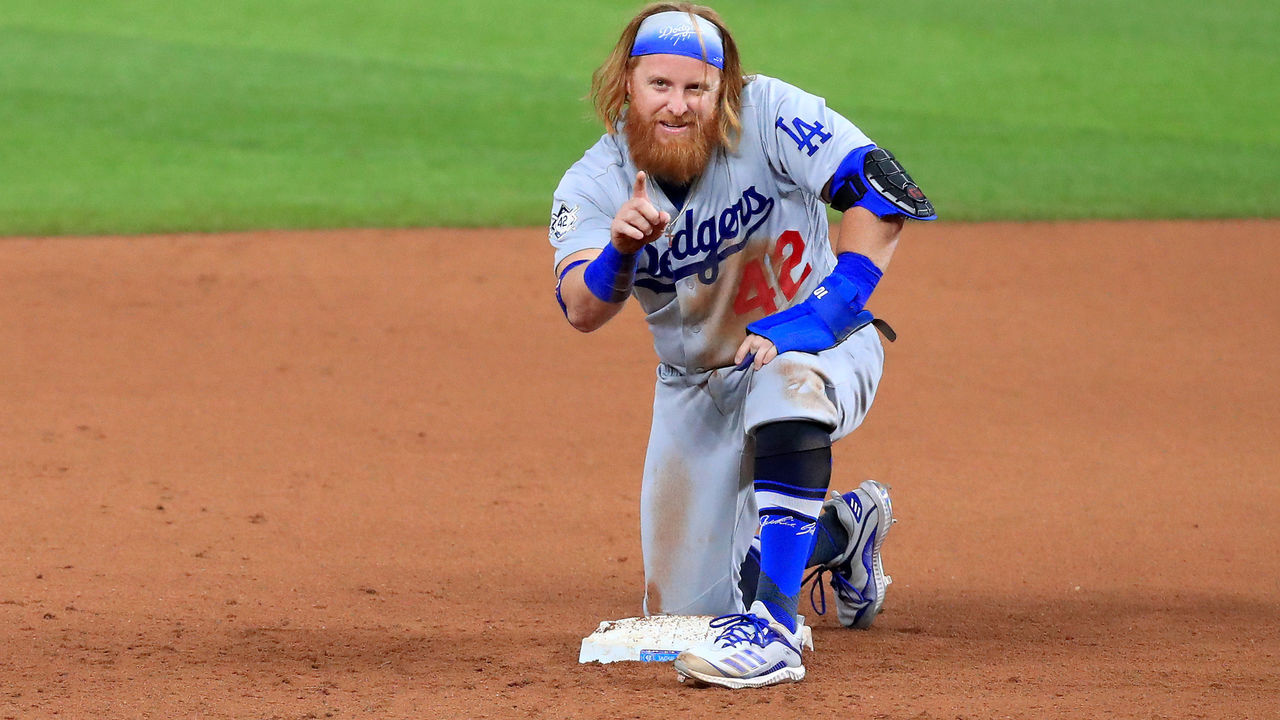 Notable additions: SP Trevor Bauer, 1B Matt Davidson, RP Corey Knebel, RP Alex Vesia, RP Blake Treinen, 3B Justin Turner
Notable subtractions: Pedro Baez (HOU), Enrique Hernandez (BOS), Joc Pederson (CHC), Dylan Floro (MIA), Adam Kolarek (OAK), Jake McGee (SF), Alex Wood (SF)
The 2021 Dodgers might be better than the team that won the World Series last season. Los Angeles owns the major's best rotation after landing Bauer in free agency. Plus, five-time All-Star David Price is back following a hiatus in 2020. The club's five projected starters own a combined five Cy Young Awards, and should any of them get injured, Dustin May and Tony Gonsolin are ready to jump in.
Turner's return to third base solidifies the only hole in the Dodgers' lineup. Losing Hernandez and Pederson hurts the bench, and the bullpen lost some depth pieces. However, L.A. gets major props for blowing past the luxury-tax line to go for a repeat.
Grade: A
Miami Marlins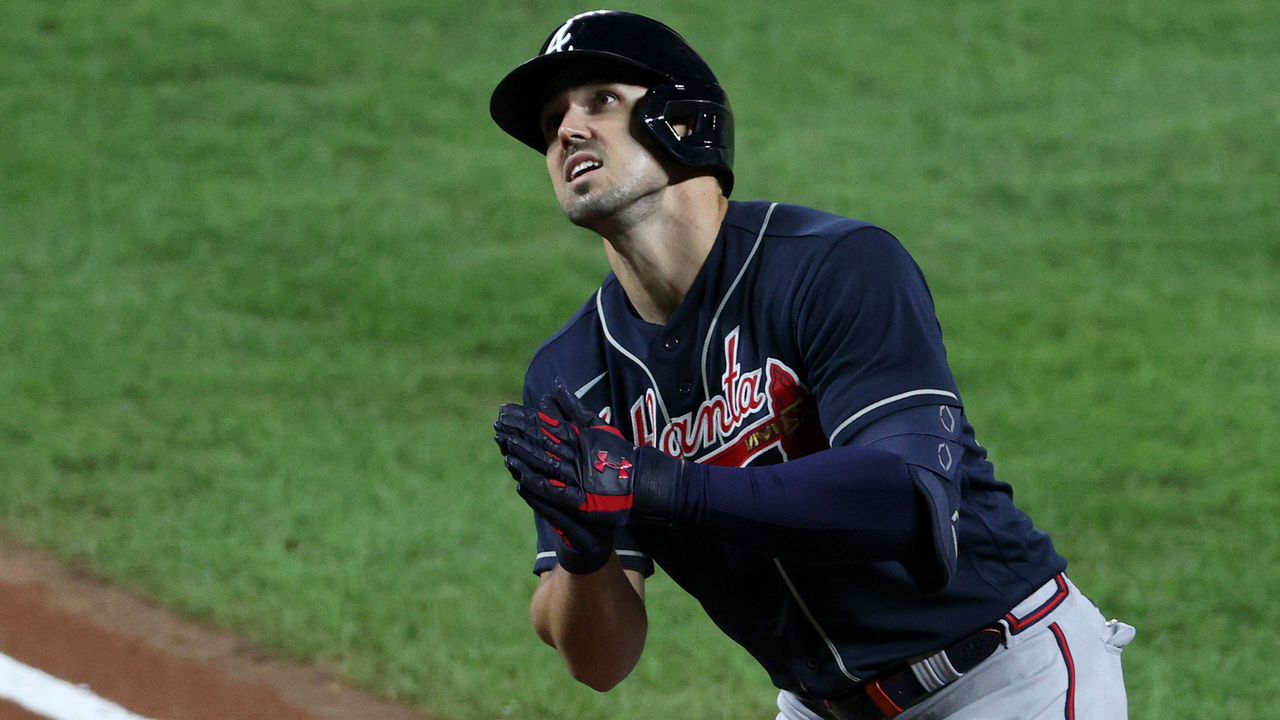 Notable additions: RP Anthony Bass, SP/RP Pete Campbell, RP Adam Cimber, RP John Curtiss, SP/RP Ross Detwiler, OF Adam Duvall, RP Dylan Floro
Notable subtractions: Matt Joyce (PHI), Ryne Stanek (HOU), Jose Urena (DET), Alex Vesia (LAD), Jordan Yamamoto (NYM)
It may have been tempting to expedite the Marlins' rebuild following a season where they surprisingly made the playoffs. However, Miami resisted that urge, instead opting for low-risk signings who may be worth something at the trade deadline.
The Marlins' weirdest move was giving up on Vesia, who showed some promise in the minors, for Floro, a 30-year-old middle reliever who's merely fine. Vesia seems to be the type of player Miami should be looking to develop, not jettison away on a whim for someone who might be barely better.
Grade: C+
Milwaukee Brewers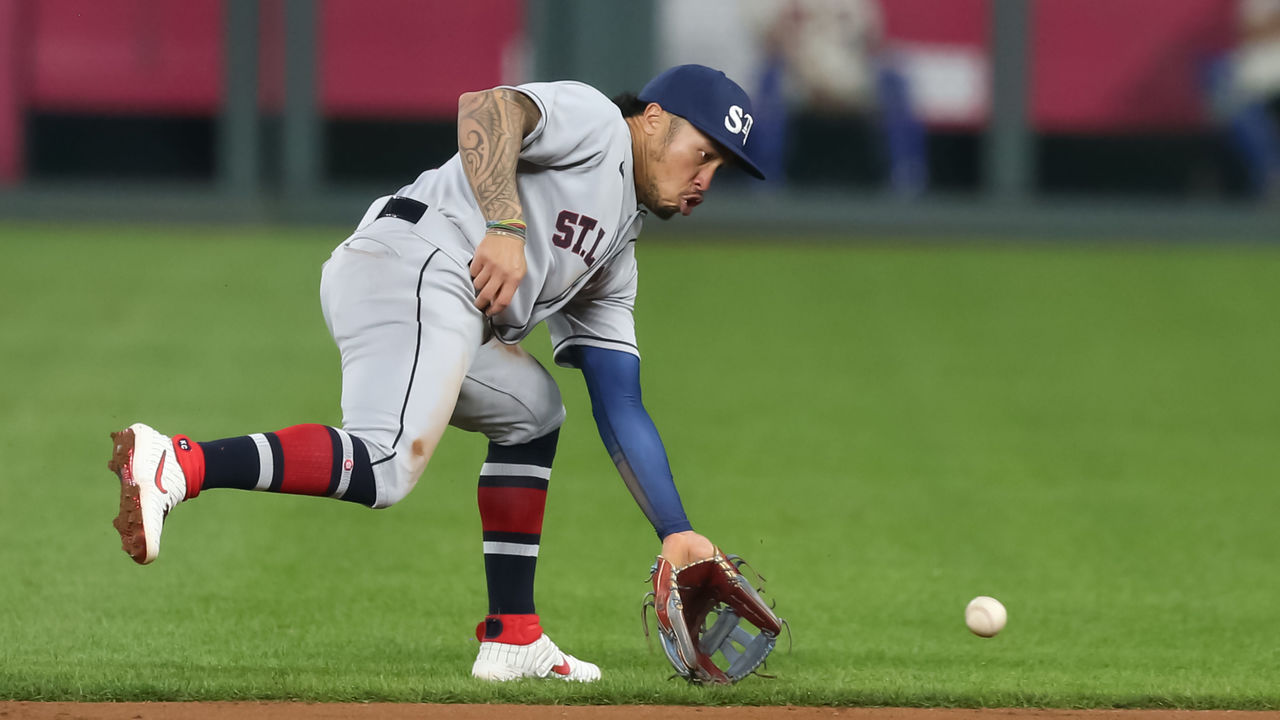 Notable additions: SP Brett Anderson, RP Brad Boxberger, OF Derek Fisher, IF/OF Daniel Robertson, IF Travis Shaw, 2B Kolten Wong
Notable subtractions: Ryan Braun (FA), Alex Claudio (LAA), Ben Gamel (CLE), Jedd Gyorko (FA), Logan Morrison (FA), Eric Sogard (FA)
The Brewers continue their trend of signing a bunch of middling players who might give them an ounce of surplus value instead of investing in a contender around Christian Yelich. And considering Braun's $16-million salary came off the books, there's really no excuse for Wong being their prize signing.
Wong is a decent addition, but a glove-first second baseman wasn't an area of need for Milwaukee, particularly as the incumbent - former top prospect Keston Hiura - will be bumped to first base, where he's far less valuable. Landing a top catcher, third baseman, shortstop, or even just a depth starter, might have made Milwaukee the class of the division. Instead, meh.
Grade: D+
New York Mets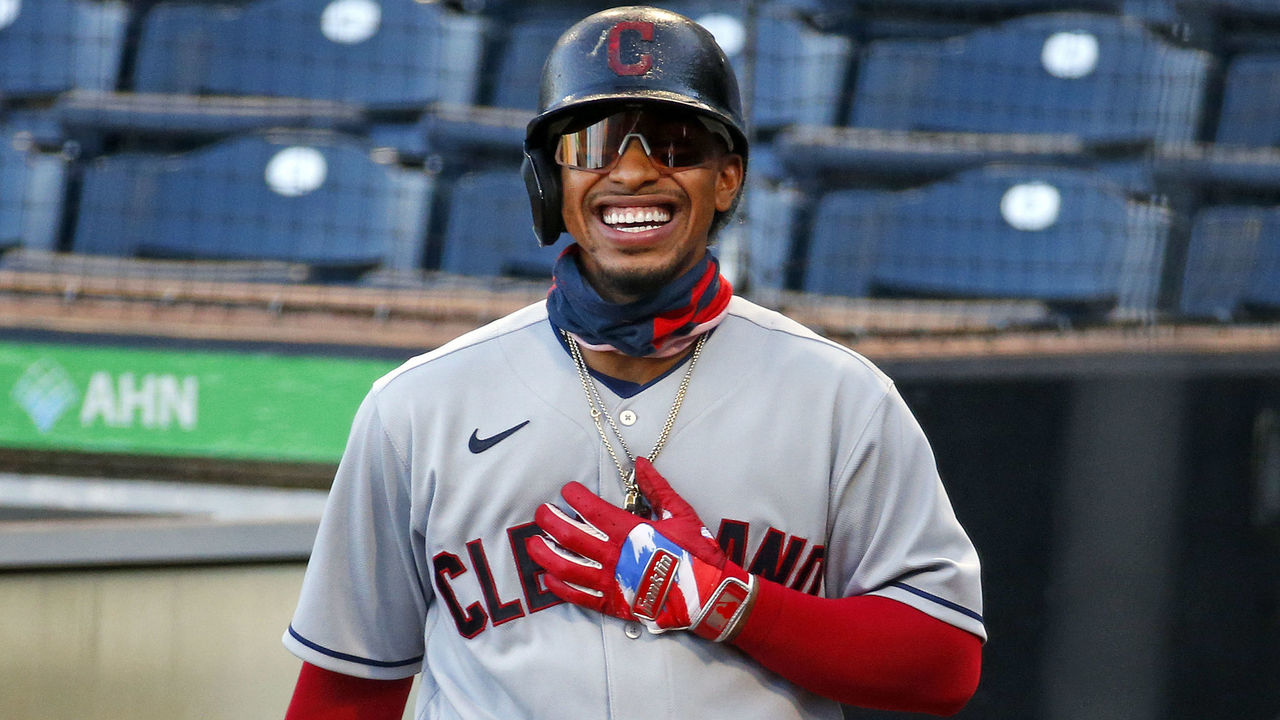 Notable additions: OF Albert Almora Jr., RP Jacob Barnes, SP Carlos Carrasco, SS Francisco Lindor, RP Aaron Loup, SP Joey Lucchesi, OF Jose Martinez, RP Trevor May, C James McCann, RP Mike Montgomery, OF Kevin Pillar, RP Sean Reid-Foley, OF Mallex Smith, SP Marcus Stroman, IF/OF Jonathan Villar, SP Taijuan Walker, SP Jordan Yamamoto
Notable subtractions: Robinson Chirinos (NYY), Todd Frazier (PIT), Andres Gimenez (CLE), Jake Marisnick (CHC), Steven Matz (TOR), Rick Porcello (FA), Wilson Ramos (DET), Rene Rivera (FA), Amed Rosario (CLE), Michael Wacha (TB), Justin Wilson (NYY)
The Mets had a nearly perfect offseason but, despite all of the positives, they stayed just shy of going all-in. They addressed their need behind the plate, but they went with McCann instead of J.T. Realmuto. New York re-signed Stroman on a qualifying offer and landed Carrasco in a blockbuster trade, but the team didn't get Trevor Bauer after seemingly months of courting and pivoted toward Walker afterward.
However, one could argue that the Mets hatched the single biggest move this winter when they acquired Lindor. New York may have leapfrogged the Braves by landing a franchise shortstop. Unfortunately, until the Mets can guarantee Lindor stays beyond 2021, they'll be deprived of a perfect grade.
Grade: A
Philadelphia Phillies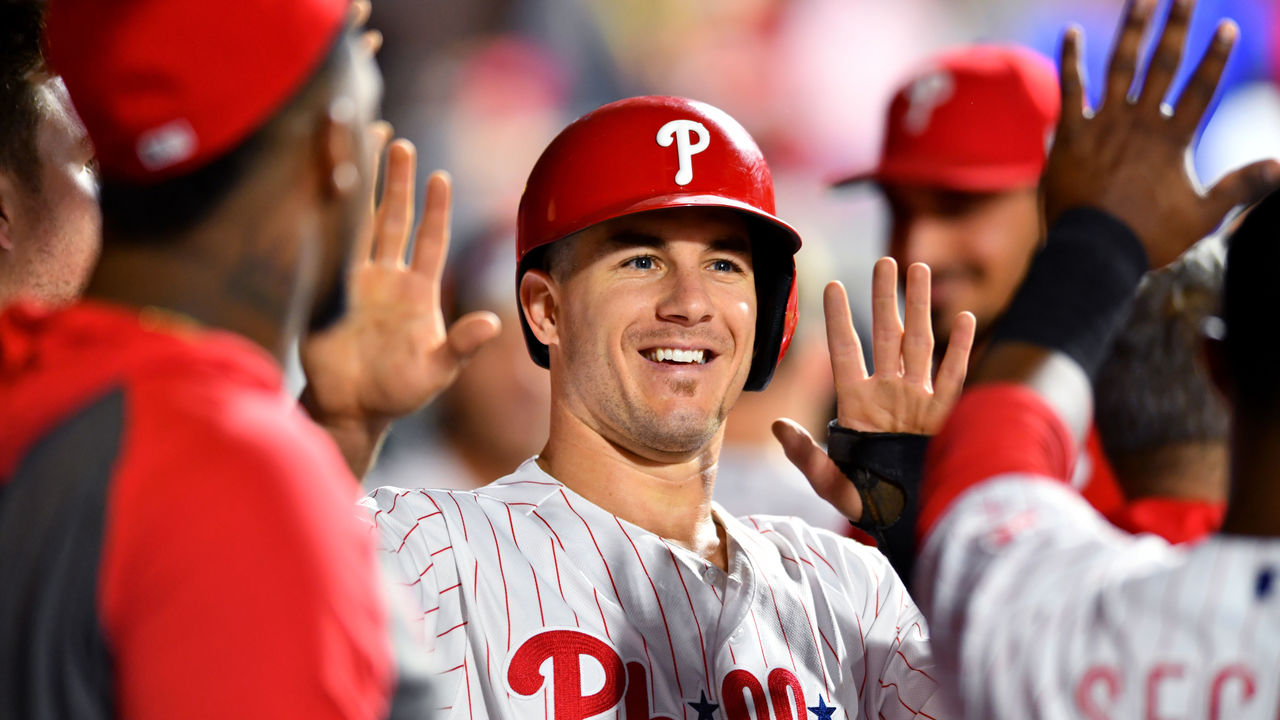 Notable additions: RP Jose Alvarado, SP/RP Chase Anderson, RP Archie Bradley, RP Sam Coonrod, SS Didi Gregorius, OF Matt Joyce, RP Brandon Kintzler, C Jeff Mathis, IF/OF Brad Miller, SP Matt Moore, C J.T. Realmuto, RP Tony Watson
Notable subtractions: Jake Arrieta (CHC), Jay Bruce (NYY), David Phelps (TOR), Brandon Workman (CHC)
It was touch and go there for a while, but the Phillies had a fine offseason. Seemingly on the cusp of giving up on a roster that was underwhelming in 2020, the team hired Dave Dombrowski, who got Philadelphia back on track by re-signing both Realmuto and Gregorius.
It's an imperfect roster that still needs help - particularly in the rotation - but the low-risk additions of Miller to the lineup as well as numerous bullpen arms mean the team won't be capitulating three years into Bryce Harper's $330-million deal.
Grade: B-
Pittsburgh Pirates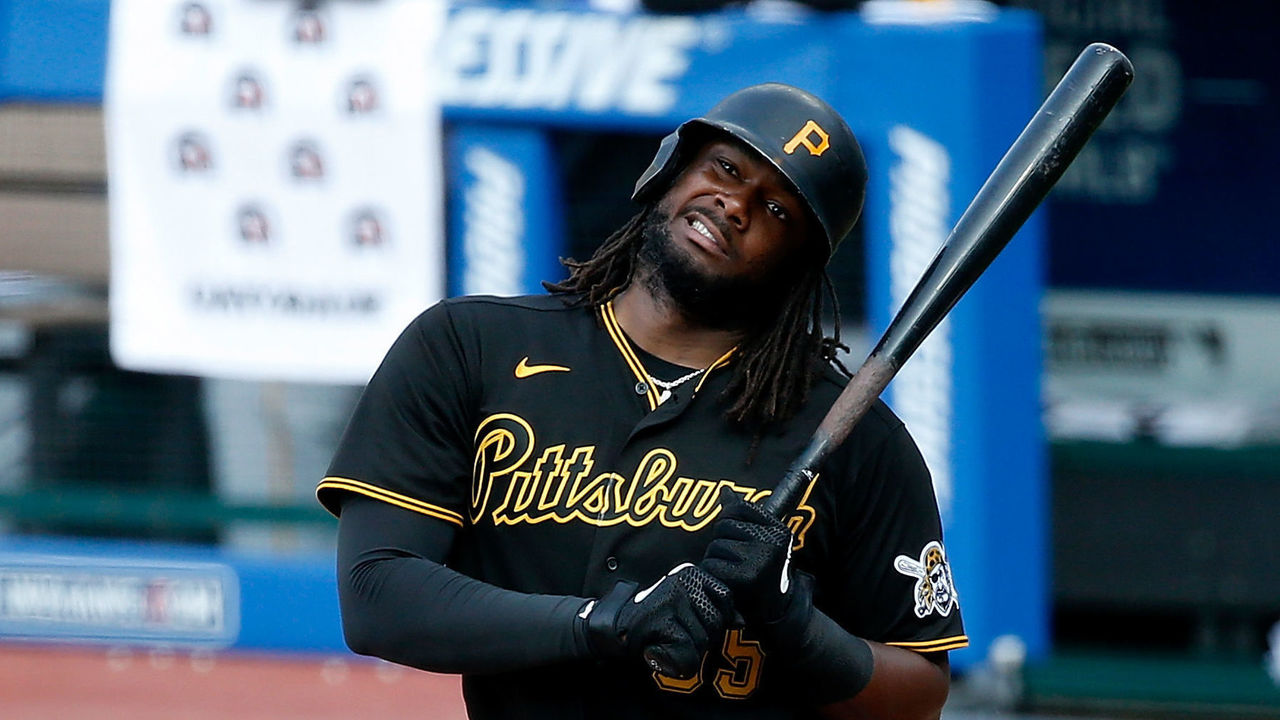 Notable additions: SP Tyler Anderson, OF Brian Goodwin, 1B/3B Todd Frazier, RP Chasen Shreve, C Tony Wolters
Notable subtractions: Josh Bell (WSH), Derek Holland (DET), Joe Musgrove (SD), Jameson Taillon (NYY), Trevor Williams (CHC)
The Pirates are primed to finish with MLB's worst record this season. Pittsburgh ended 2020 with a major-league low .317 winning percentage, and that was before general manager Ben Cherington continued the teardown by dealing Bell, Musgrove, and Taillon. At least the front office is committed to stocking up the team's minor-league system, which is the only reason the club didn't get a failing grade.
Grade: D-
San Diego Padres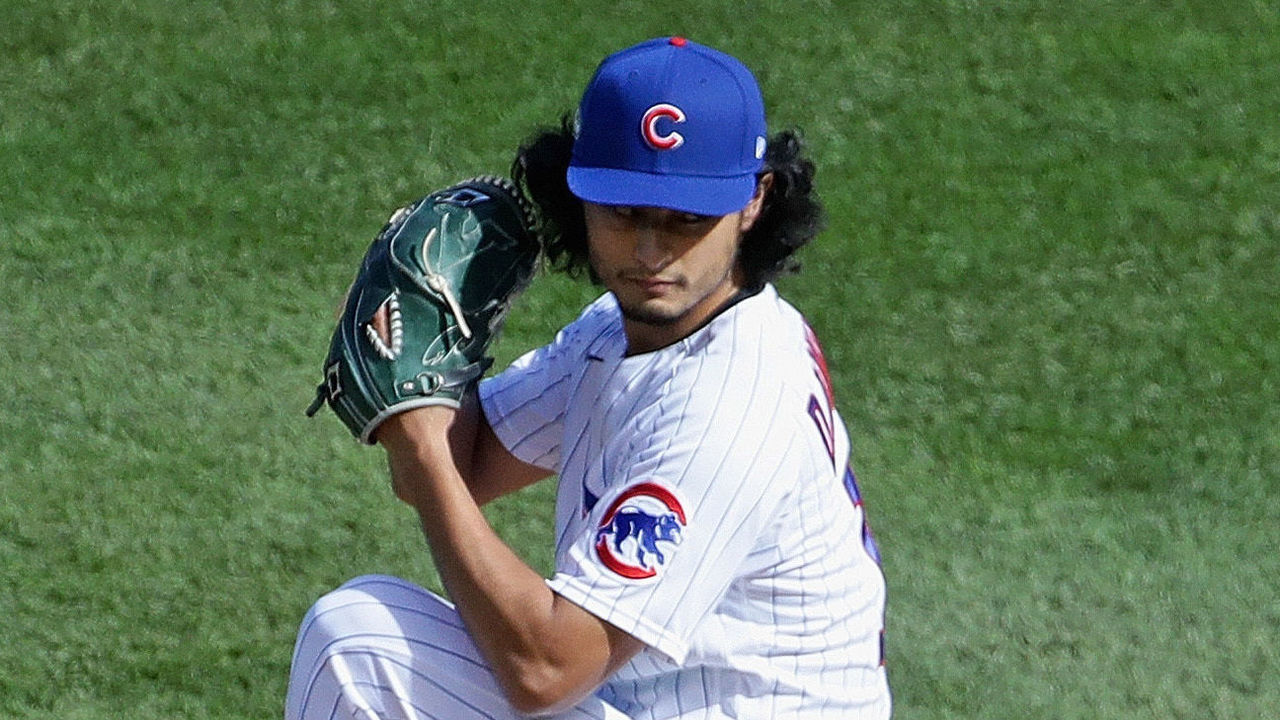 Notable additions: SP Yu Darvish, IF Ha-seong Kim, RP Keone Kela, SP Joe Musgrove, RP Mark Melancon, IF/OF Jurickson Profar, SP Blake Snell
Notable subtractions: Zach Davies (CHC), Joey Lucchesi (NYM), Francisco Mejia (TB), Mitch Moreland (OAK), Luis Patino (TB), Luis Perdomo (MIL), Trevor Rosenthal (OAK), Garrett Richards (BOS), Kirby Yates (TOR)
No team had a better offseason than the Padres. They added Snell, Darvish, and Musgrove to create one of the majors' most dynamic rotations. The trio also represents a monster upgrade over Davies, Richards, and Lucchesi. President of baseball operations A.J. Preller didn't give up a top-10 prospect outside of Patino and Hudson Head to dramatically improve San Diego's pitching.
Preller also replaced Yates and Rosenthal with Melancon and Kela, both of whom have plenty of closing and high-leverage experience. Kim, a star in South Korea, adds intrigue to a lineup filled with dangerous hitters.
Grade: A+
San Francisco Giants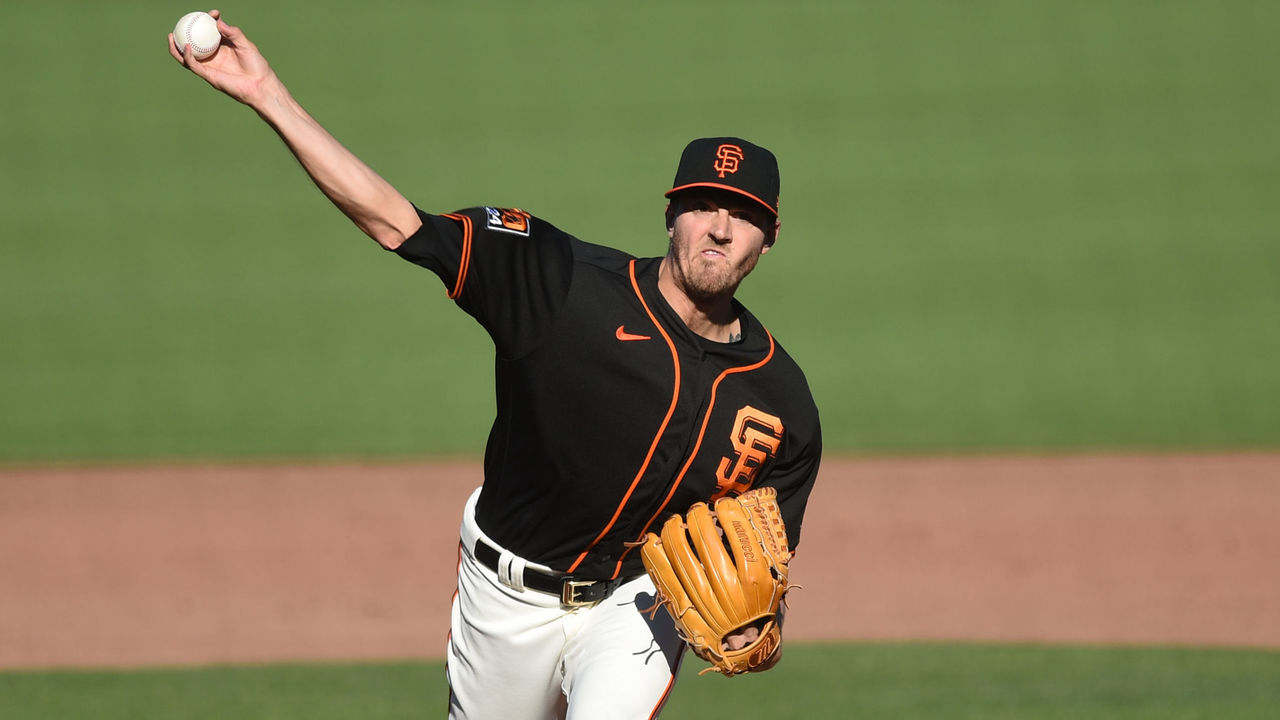 Notable additions: RP John Brebbia, C Curt Casali, SP Anthony DeSclafani, SP Kevin Gausman, SP Scott Kazmir, 2B Tommy La Stella, RP Jake McGee, SP Aaron Sanchez, OF LaMonte Wade Jr., RP Matt Wisler, SP Alex Wood, RP Shun Yamaguchi
Notable subtractions: Shaun Anderson (MIN), Trevor Cahill (FA), Hunter Pence (retired), Drew Smyly (ATL)
The Giants could be in a position to contend for a wild-card spot after a solid, if unspectacular, offseason. DeSclafani and Wood improve the rotation but they don't move the needle that much. Sanchez, who's still just 28 years old, is an intriguing arm if he can resemble the form that earned him the 2016 AL ERA crown.
McGee is an option at closer after he posted a 2.66 ERA with a 14.6 K/9 for the Dodgers last season. La Stella, a 2019 All-Star, brings a solid bat and glove to a Giants lineup lacking star power.
Grade: B-
St. Louis Cardinals
Notable additions: 3B Nolan Arenado, C Yadier Molina, SP Adam Wainwright
Notable subtractions: Austin Gomber (COL)
The Arenado deal makes the Cardinals the favorites in a division that saw almost every team take a step back. St. Louis didn't give up anything significant from its major-league roster to acquire the star third baseman, who can complement Paul Goldschmidt and anchor the hot corner. Re-signing Wainwright and Molina gives the two another opportunity to win a title before their storied careers come to an end.
However, the Cardinals still need some work before they can be mentioned in the same breath as the Dodgers, Mets, Braves, and Padres.
Grade: B+
Washington Nationals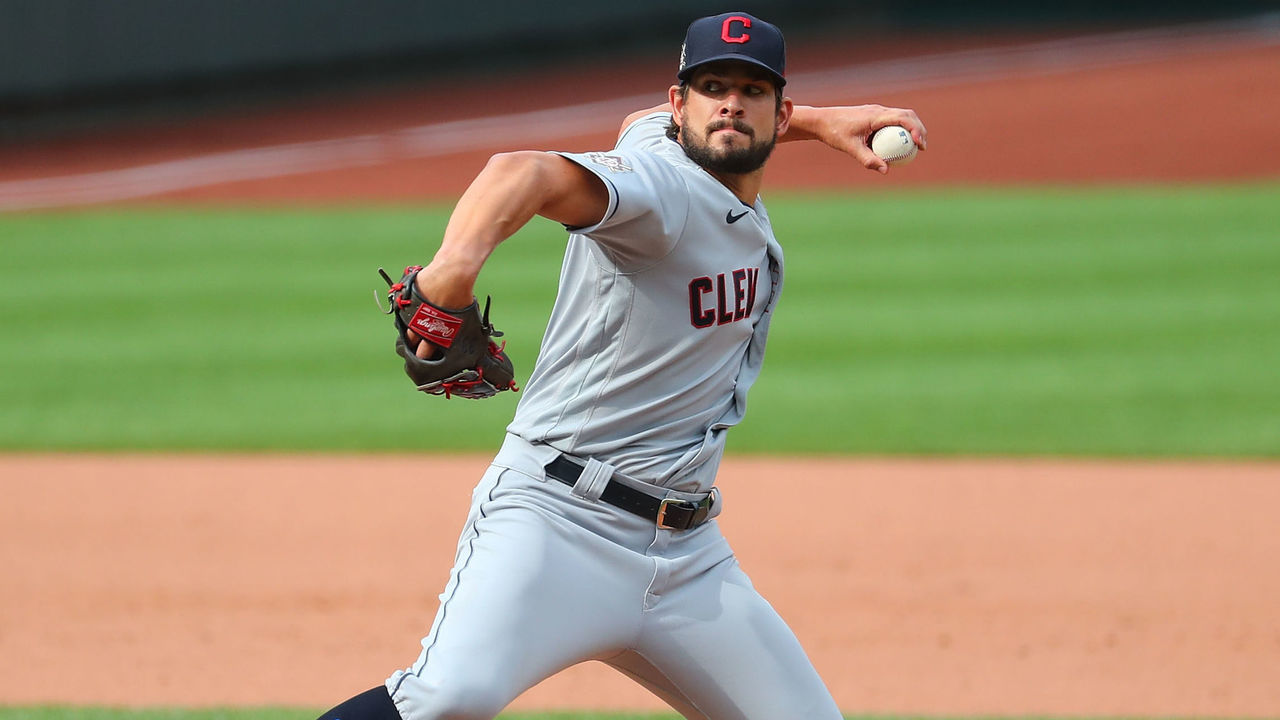 Notable additions: C Alex Avila, RP Luis Avilan, 1B Josh Bell, RP Brad Hand, 2B Josh Harrison, SP Jon Lester, OF Gerardo Parra, OF Kyle Schwarber, 1B Ryan Zimmerman, RP Jeremy Jeffress
Notable subtractions: Asdrubal Cabrera (ARI), Sean Doolittle (CIN), Adam Eaton (CWS), Brock Holt (TEX), Anibal Sanchez (FA), Kurt Suzuki (LAA), Michael A. Taylor (KC)
Washington had a great offseason. A lesser team would've begun a fire sale with a depleted farm system and an aging roster. But not the Nationals.
Washington's had a problem with rotation depth for years, even during the great seasons. Now, Lester slots in behind Max Scherzer, Stephen Strasburg, and Patrick Corbin. Meanwhile, the Nationals added some pop at first base in Bell, took a chance on Schwarber, and replaced Doolittle with Hand. Washington could be back in the championship conversation this season.
Grade: B