Winning the World Series is hard. These teams couldn't do it. So, what's next for the casualties of the National League Division Series? theScore's senior MLB writer Jonah Birenbaum tries to suss it out.
Atlanta Braves
As hellish as Atlanta's finish was, few teams in the majors are in a better position moving forward than the Braves; the club captured a second straight division title in 2019 and finished with the second-most wins in the National League (97) as homegrown youngsters like Ronald Acuna Jr., Mike Soroka, and Ozzie Albies cemented themselves as stars. Combined with the contributions of Max Fried and Dansby Swanson, the Braves received more WAR from players aged 25 or younger than every club except the Los Angeles Dodgers and Houston Astros, the putative top team in each league. Atlanta also received considerable value from slightly-older-but-still-young fixtures like Mike Foltynewicz (28), Julio Teheran (28), Luke Jackson (27), and, of course, Freddie Freeman (29). This - having a robust core of young talent that can be augmented with veterans through free agency to make a sustainable winner - is the goal of any rebuild, and the Braves have pretty much killed it, their successive first-round exits in the postseason notwithstanding. Dropping a best-of-five series in Game 5 in nightmarish fashion doesn't cast a pall over their future.
Still, that doesn't mean they don't have work to do this offseason to fortify their roster and maintain their stranglehold over the NL East, which is poised - barring unexpected teardowns - to field four ostensible contenders again next year in the Braves, Phillies, Mets, and Nationals.
The biggest question facing the Braves this offseason surrounds Josh Donaldson, an impending free agent who was critical to their success in 2019. The former American League MVP rebounded with aplomb following a miserable, injury-marred 2018 campaign - effectively compelling him to settle for a one-year pillow deal in free agency - putting up a .900 OPS (132 wRC+) with 37 homers and 4.9 WAR in 155 games. They have more than enough financial wiggle room to re-sign the veteran third baseman, if they're so inclined (excluding arbitration salaries, the Braves have only $51 million on the books for 2020), but that's just one of the possibilities available to them. They could also forego a new deal with Donaldson - who's still eligible to receive a qualifying offer, it should be noted - and install Austin Riley, the highly touted 22-year-old who stumbled in 2019 through his first 80 big-league games as their everyday third baseman. Alternatively, with scant present and future monies tied up (thanks, in no small part, to the remarkably team-friendly extensions Acuna and Albies agreed to), the Braves could go all-out and make a play for free agent Anthony Rendon, the longtime Washington Nationals star who leads all third basemen in WAR (19.9) since the start of the 2017 campaign.
Similarly, the Braves will also have to determine if they want to recommit to soon-to-be free agent Dallas Keuchel, who crafted a 3.75 ERA (121 ERA+) in 19 starts after signing a one-year deal with Atlanta in June. (Unlike Donaldson, Keuchel isn't eligible to receive a qualifying offer.) In this regard, too, their options are plentiful: They can try to bring him back, hand that rotation spot to one of the myriad in-house candidates (e.g. Touki Toussaint, Ian Anderson, Kyle Wright), or pursue a top-end free-agent starter to replace the veteran left-hander. (With a bevy of decent internal candidates, adding a back-end starter at market price doesn't make much sense.)
In addition to figuring out who plays third base and fills out the rotation next year, the Braves also have to decide whether to retain Nick Markakis, the veteran outfielder who has a $6-million club option for 2020. That's a piddling sum - and buying him out will cost them $2 million, anyway - but it still might not be worth it given how markedly the 35-year-old tailed off this season. In 102 games this year, Markakis was barely above replacement level (0.4 WAR, 98 OPS+), and the Braves have a perfectly fine in-house candidate to replace him in right field in Adam Duvall, who could easily be better - and cheaper - in 2020. Markakis is beloved in Atlanta, but the opportunity cost of retaining him may be too high with the Braves in a solid position to snap their 24-year World Series drought next year.
In any event, though, the Braves are in a really good spot. They're right in the thick of their competitive window, loaded with young talent and money to spend, and they'll almost certainly be in contention for a championship again next year even if they do nothing this winter.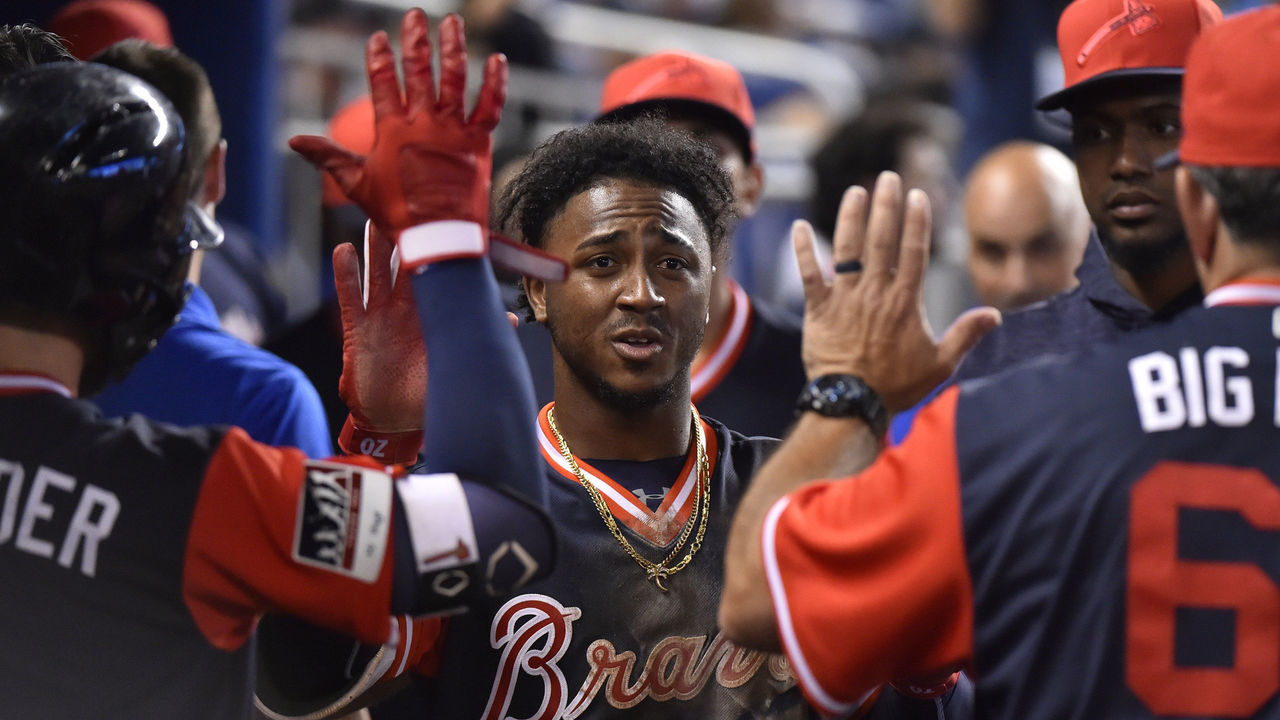 Los Angeles Dodgers
An exceptionally talented Dodgers team fell short of expectations? What else is new?
Despite fielding inarguably the strongest roster of their seven-year stretch of dominance in the National League West, setting a franchise record in 2019 with 106 wins while leading the NL in run differential (+273), the Dodgers failed once again to exorcise their postseason demons and extended their World Series drought to at least 32 years after falling in five games to the Nationals in the NLDS.
For that reason, their latest October choke job is particularly disappointing, but it's especially dispiriting given the turnover expected this winter and the age of several key holdovers. They're still going to be good next year, and will almost certainly cruise to an eighth straight division title, but it's hard to shake the feeling they've squandered their best chance(s) to win a World Series with this core in place.
Both Hyun-Jin Ryu and Rich Hill can sign elsewhere as free agents this winter, potentially creating one-and-a-half gaping holes in the rotation that finished second - behind only the Nationals, as it happens - in WAR this year. Ryu, who returned to Los Angeles after accepting a qualifying offer last offseason, put up the finest season of his career in 2019, leading the majors in ERA (2.32) while establishing a new personal best in WAR (4.8) and logging his most innings (182 2/3) since his 2013 rookie season. Hill, meanwhile, made only 13 starts this year, missing boatloads of time with knee and forearm injuries, but the 39-year-old was nails when he was healthy enough to pitch, authoring a 2.45 ERA with gaudy strikeout and ground-ball rates.
Those two spots could be satisfactorily filled by swingmen Kenta Maeda and Ross Stripling, or youngsters like Julio Urias or Dustin May, but some drop-off seems inevitable given how well Ryu performed in 2019. Moreover, with their depth options sliding into full-time gigs, the Dodgers won't be as invulnerable to injury moving forward as they were in 2019. They could also go outside the organization to replenish their rotation, but with $112 million on the books for 2020 and another $53 million projected in arbitration salaries, according to MLB Trade Rumors, they may be disinclined to go crazy in free agency to avoid incurring luxury-tax penalties.
Of greater concern, perhaps, than the outgoing arms is the age and recent performance trends of multiple integral pieces, namely Justin Turner, Kenley Jansen, and Clayton Kershaw. Turner, the oldest of the bunch, turns 35 next month, and while he's still a damn good hitter, his numbers nevertheless dropped off in 2019, with his OPS (.884) dipping for a second straight season. Meanwhile, Jansen, 32, managed a career-worst 3.71 ERA this year while blowing eight of his 41 save opportunities, converting at his worst rate (80%) since 2012. As for Kershaw, who turns 32 shortly before Opening Day, he's simply not the dude he used to be, having put up his worst ERA (3.03) and FIP (3.86) in 2019 since his rookie season amid a continued decline in velocity. Of course, the Dodgers' roster is upside-laden enough - we're looking at you, Gavin Lux and Corey Seager - to potentially offset the ravages of age, but with these three key pieces now firmly on the unenviable side of 30, it's not unreasonable to expect the Dodgers' win-loss total to decline in tandem with them.
Regardless, they're still going to be a dominant force in 2020. They still have Cody Bellinger. They still have Walker Buehler. They're still going to win upwards of 90 games and find themselves playing into October for an eighth straight autumn. They'll almost certainly be good enough to win the World Series, too. They just won't be as good as they were this year, is all.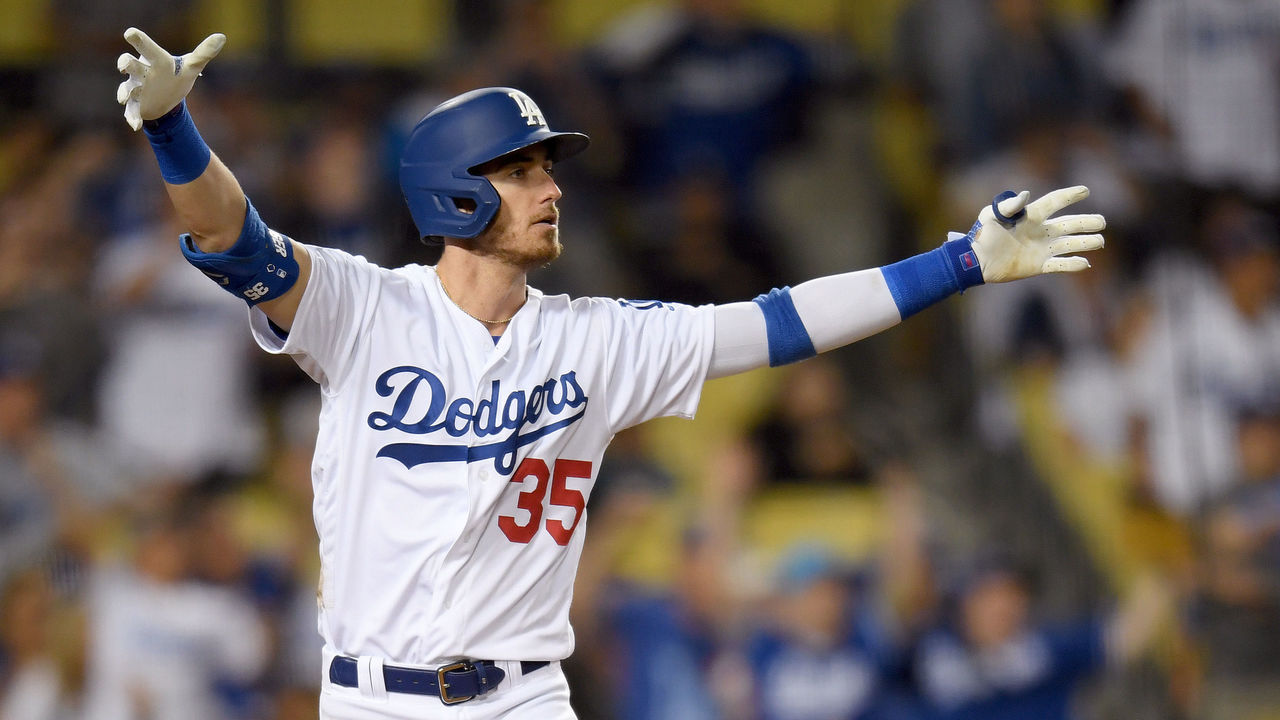 Jonah Birenbaum is theScore's senior MLB writer. He steams a good ham. You can find him on Twitter @birenball.