A trio of countries in Group B have a realistic shot to advance to the knockout rounds, with Russia, Nigeria, and Argentina jockeying for positioning. Unfortunately, a solid South Korea team will presumably be left as spectators due to a lack of high-level athletes and experience relative to its opponents.
In a surprise move, Luis Scola looks to add to his prestigious international resume, as he rejoins his fellow Argentinians for the World Cup. But gone are the days of Argentina riding into a tournament with multiple active NBA stars, as Manu Ginobili, Andreas Nocioni, and Carlos Delfino have moved on from international play.
Team Russia will be in the same position as its South American counterparts, also entering the tournament with no NBA players. To make matters worse, Russia will be without Alexey Shved, who's developed into one of the brightest stars in Europe. That means ex-Brooklyn Nets wing Sergey Karasev and possibly naturalized big man Joel Bolomboy will serve as the key cogs in the starting lineup.
Meanwhile, Nigeria boasts several high-level athletes and the potential to be a dominant defensive team thanks to the presence of Al-Farouq Aminu, Josh Okogie, and Ekpe Udoh. The African champs could make their deepest World Cup run ever behind six current or former NBA-caliber players.
That leaves South Korea, which will rely heavily on former Mizzou standout Ricardo Ratliffe to get buckets inside. The country has experienced some success within Asia in recent years, with bronze-medal finishes in two of the past three FIBA Asia tournaments.
Group Schedule
| Date | Matchup | Time (ET) |
| --- | --- | --- |
| Aug. 31 | Russia vs. Nigeria | 4:30 a.m. |
| Aug. 31 | Argentina vs. South Korea | 8:30 a.m. |
| Sept. 2 | Nigeria vs. Argentina | 4:30 a.m. |
| Sept. 2 | South Korea vs. Russia | 8:30 a.m. |
| Sept. 4 | South Korea vs. Nigeria | 4:30 a.m. |
| Sept. 4 | Russia vs. Argentina | 8:30 a.m. |
Russia
Projected starting 5
| Position | Player |
| --- | --- |
| PG | Mikhail Kulagin |
| SG | Vitaly Fridzon |
| SF | Sergey Karasev |
| PF | Andrey Vorontsevich |
| C | Joel Bolomboy |
Key player
Russia will be without its superstar, as Shved was forced to withdraw from the tournament with an ankle injury. That gives Karasev the green light to become the team's top offensive weapon.
The odds are perhaps not in their favor, as the Russians have never experienced overwhelming success on the international level. While it's difficult to imagine a tournament run without some of their top players, this gritty roster should supply enough versatility behind Karasev to possibly take advantage of a weakened Argentinian team and offensively inept Nigerian squad.
Argentina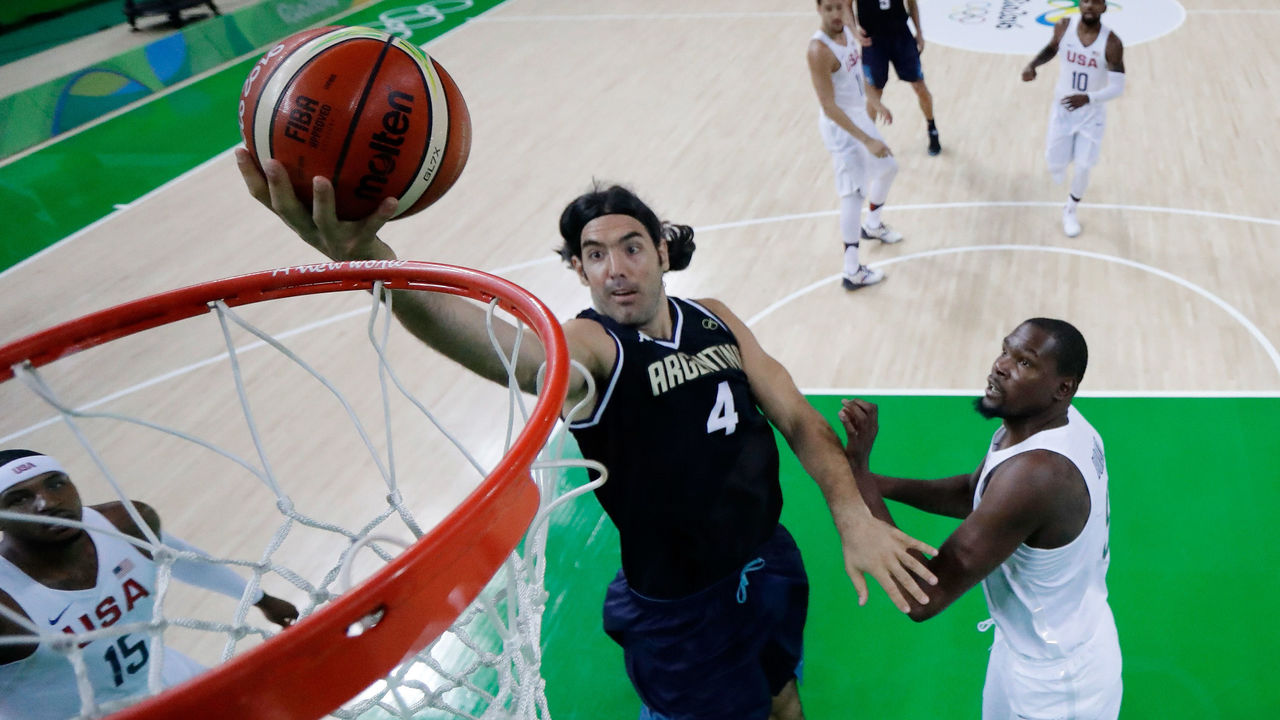 Projected starting 5
| Position | Player |
| --- | --- |
| PG | Facundo Campazzo |
| SG | Nicolas Brussino |
| SF | Patricio Garino |
| PF | Gabriel Deck |
| C | Luis Scola |
Key player
It's spectacular to see Scola still kicking around the international basketball landscape at 39 years old. He's among the most revered players in the history of FIBA competition, as he's guided Argentina to prominence, including a gold medal in the 2004 Olympics.
Despite his celebrated past, it's hard to imagine Scola being able to do enough with this weakened squad as it transitions from the formerly star-studded rosters to a younger core with no NBA-level talent. If Argentina is to progress in this tournament, though, Scola will need to dip into his wide-array of tricks.
He averaged 19.7 points and 10.1 rebounds with the CBA's Shanghai Sharks last season, showing he's still capable of making an impact on the floor. Scola will need the help of point guard Campazzo to preserve Argentina's rich history in the sport.
South Korea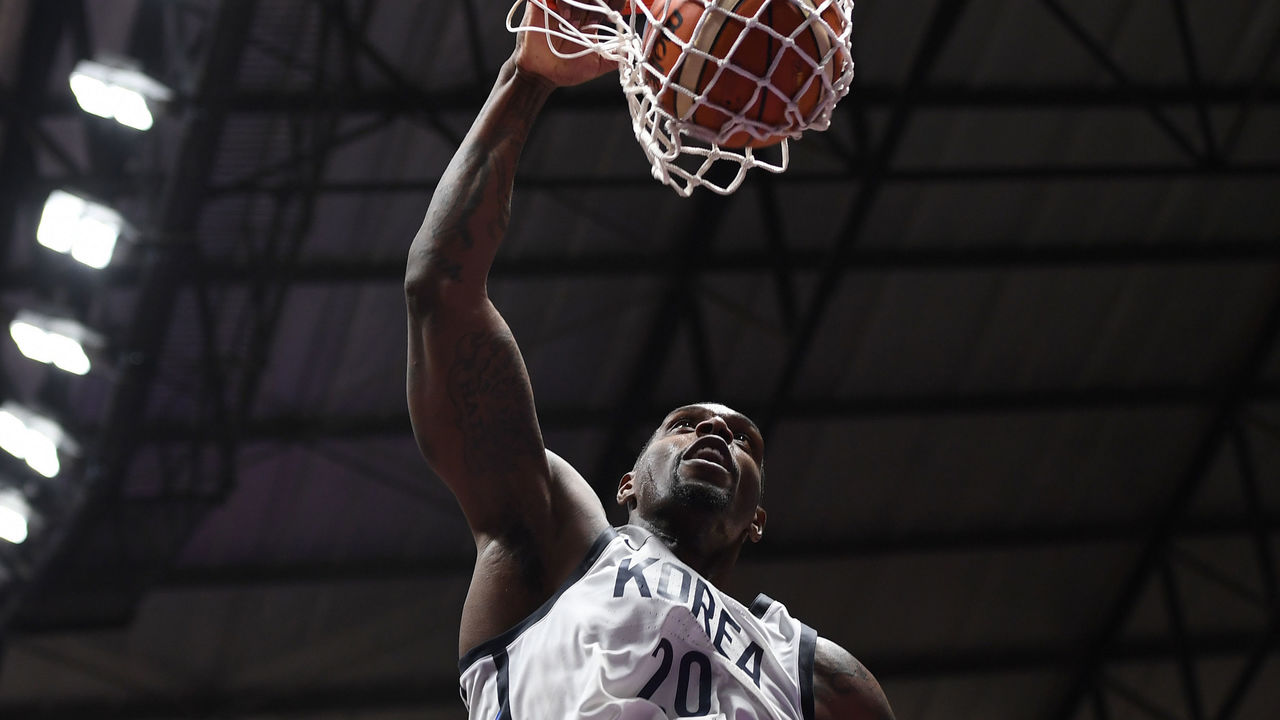 Projected starting 5
| Position | Player |
| --- | --- |
| PG | Kim SunhYung |
| SG | Lee JungHyun |
| SF | Choi JunYong |
| PF | Lee SeoungHyun |
| C | Ricardo Ratliffe |
Key player
It's safe to say that South Korea's hopes stand on the broad shoulders of Ratliffe. The Virginia native has developed into a statistical phenom since entering the Asian basketball scene in 2012, most recently averaging 24.2 points and 14 rebounds in 59 games for the Ulsan Mobis Phoebus in the KBL.
Known as Ra Guna after becoming a naturalized citizen, the 30-year-old Ratliffe may end up among the early leaders in scoring and rebounding through the group stage.
Nigeria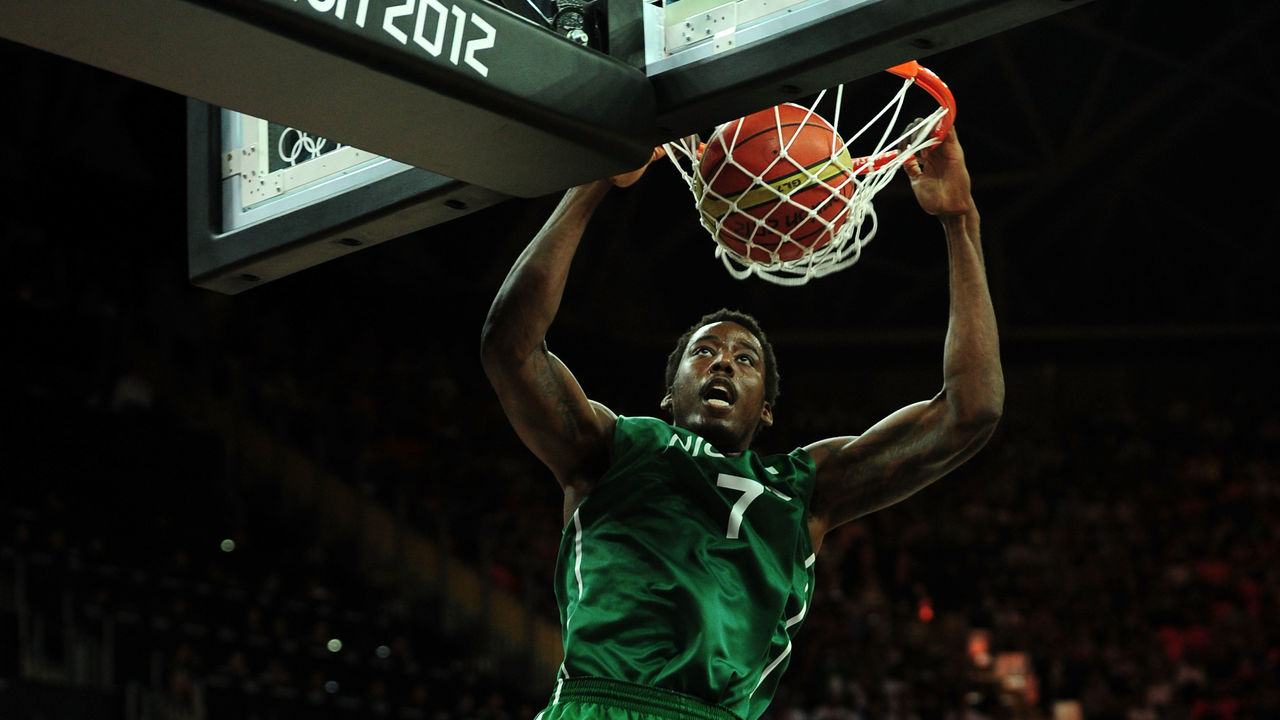 Projected starting 5
| Position | Player |
| --- | --- |
| PG | Ben Uzoh |
| SG | Josh Okogie |
| SF | Al-Farouq Aminu |
| PF | Ike Diogu |
| C | Ekpe Udoh |
Key player
Aminu enters the World Cup as one of the competition's most polished defensive stalwarts, and is just months removed from playing a critical role in the Portland Trail Blazers' trip to the Western Conference finals.
Before he kicks off his first year with the Orlando Magic, Aminu has an opportunity to lead this improved Nigerian squad past the knockout stages and into deep waters against the best teams in the world. With Russia missing Shved for the tournament and Argentina with one of its weaker squads in recent memory, Africa's top team has a legitimate chance to make some noise.
Aminu isn't going to provide dominant scoring from the forward spot, but he will be the most valuable element in what's expected to be a frustrating defense. With the help of Okogie and Udoh, the Nigerian team should be among the best in getting transition scores even if its halfcourt offense looks a bit stagnant at times due to the lack of playmaking and floor spacing.