Ryder Cup report: How teams are shaping up with 2 months to go
Darren Carroll/PGA of America / PGA of America / Getty
While the PGA TOUR's major championship season is over for the year, professional golf still has a massive event to look forward to this fall: the 2023 Ryder Cup.
Marco Simone Golf & Country Club is set to host for the first time as the Americans look to build on their record-breaking victory at Whistling Straits in 2021 to win in Europe for the first time since 1993.
Both teams are made up of six automatic qualifiers and six captain's selections. The Americans, captained by Zach Johnson, traditionally lean on the players ranked 7-12 to fill out their captain's picks, while the Europeans, captained by Luke Donald, aren't afraid to reach for an old veteran stalwart or serve the youth with their selections.
Here's how both squads look with two months to go.
United States
Automatic qualifiers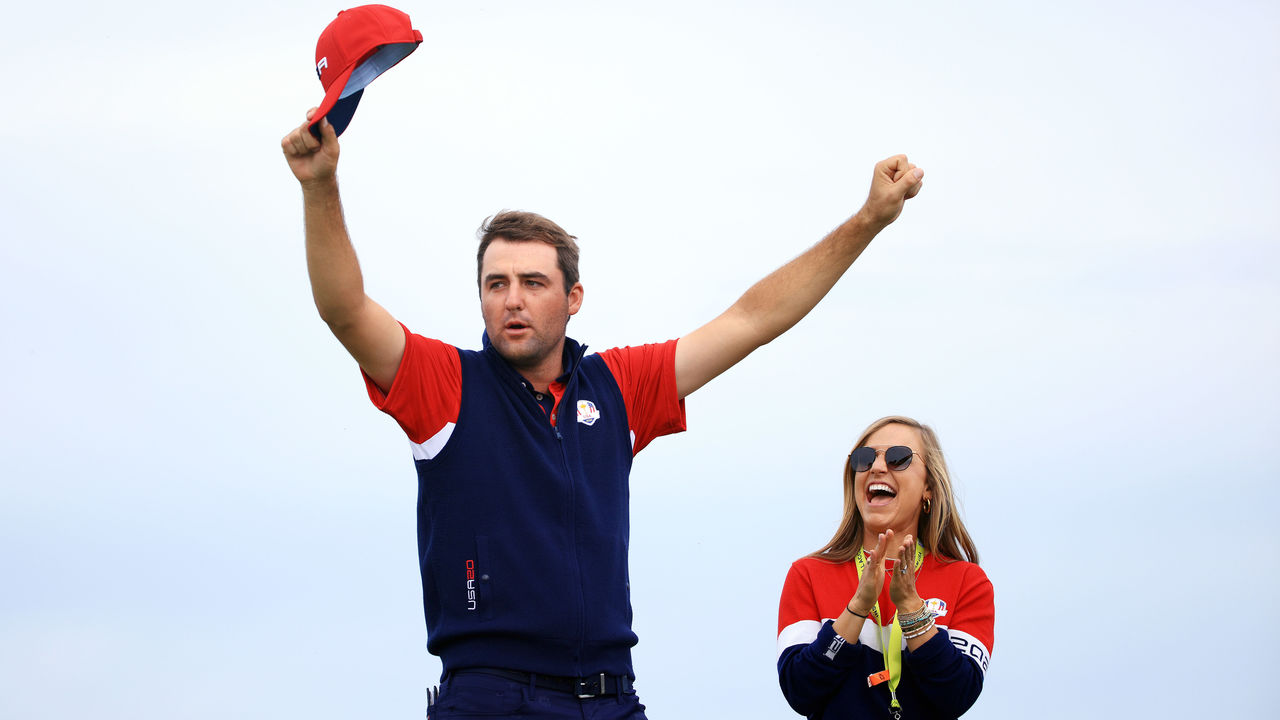 1. Scottie Scheffler
2. Wyndham Clark
3. Brian Harman
4. Brooks Koepka
5. Xander Schauffele
6. Patrick Cantlay
There's no surprise at the top of the list as Scottie Scheffler is putting up one of the best statistical seasons in recent memory on the PGA TOUR. The Texan's incredible run of top-12 finishes finally ended at The Open after he piled up 18 in a row.
You likely would have been laughed out of the room at the beginning of the season if you predicted that Wyndham Clark and Brian Harman would be sitting Nos. 2 and 3 in the Ryder Cup standings at the end of July. The last two major winners' victories skyrocketed them up the list and virtually clinched their trips to Rome. It will be both players' first professional team event.
Brooks Koepka remains in fourth despite only his major results counting on the points list thus far. Whether he can hold on as the rest of the players load up points in the playoffs remains to be seen, but it's a safe bet he's on the team regardless.
The same goes for the dominant duo of Xander Schauffele and Patrick Cantlay. Their success as a team basically guarantees them a spot as long as one makes the squad. The good friends went 3-0 together at the last Ryder Cup and added a 2-1 mark at last year's Presidents Cup.
Next men up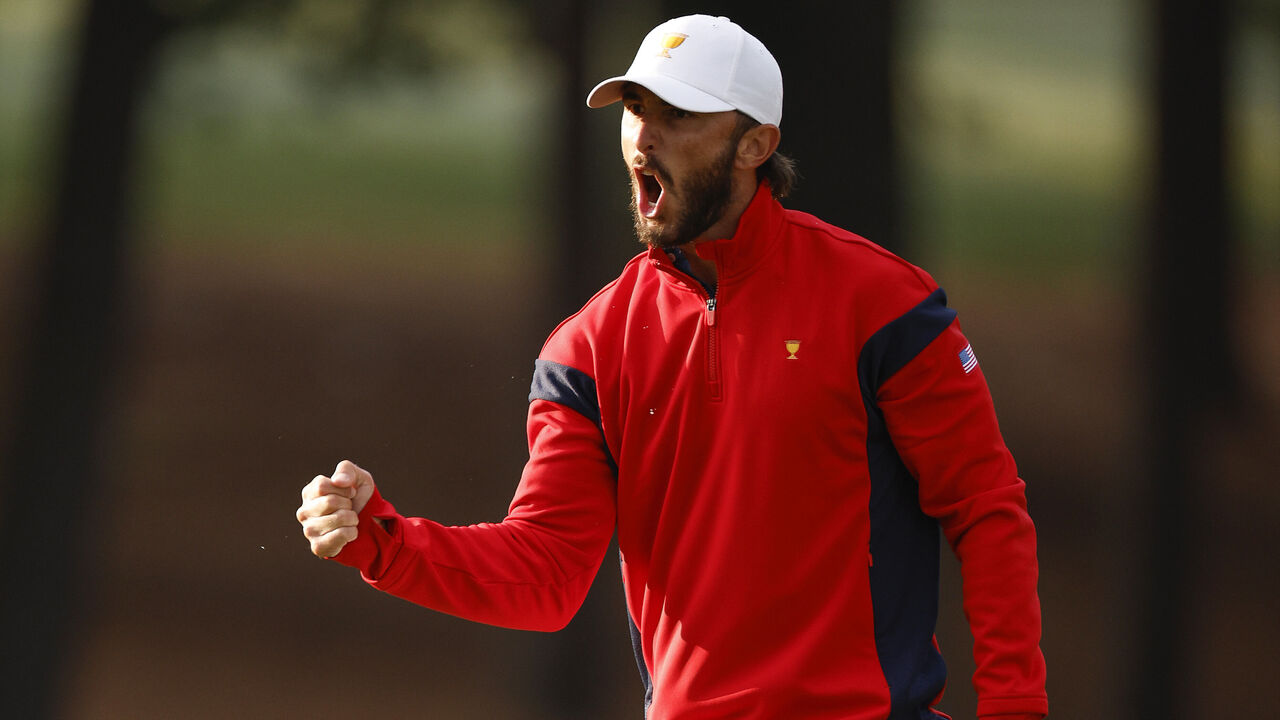 7. Max Homa
8. Cameron Young
9. Jordan Spieth
10. Keegan Bradley
11. Collin Morikawa
12. Rickie Fowler
If captain Johnson's picks were the next six players on the points list, we'd get two Ryder Cup rookies, two players who haven't participated in the event since at least 2018 and two golfers who have starred in team competitions.
Collin Morikawa went a sparkling 3-0-1 in his Ryder Cup debut, while Jordan Spieth enters the event with a perfect 5-0-0 record in last year's Presidents Cup. The former World No. 1 is an outrageous 21-6-3 in team play since his debut at the 2013 Presidents Cup. One obstacle for Spieth could be a breakup in his usual partnership with Justin Thomas if the 30-year-old isn't selected by Johnson.
Keegan Bradley kicked the door down in his Ryder Cup debut in 2012 but slowed down in the following events to hold a 6-5-1 overall record in team events. The emotional American hasn't made a national team since the 2014 Ryder Cup but returns based largely on his win at June's Travelers Championship. His reemergence comes as Rickie Fowler returns to professional golf's elite. The 33-year-old was a fixture on American teams in the past but hasn't qualified since the 2018 Ryder Cup. His well-rounded game and laid-back attitude make him a great partner for a number of players.
Max Homa and Cameron Young, who were part of the victorious American team at last year's Presidents Cup, would both make their Ryder Cup debuts. While Homa has cooled off since his two wins and runner-up early this season, his perfect 4-0-0 record last year at Quail Hollow shows he's up for the event. Young has endured a disappointing sophomore season on the TOUR but still finds himself inside the top 12. However, it won't be a shock if he's the man left home while someone outside that number gets the call.
Could nab a spot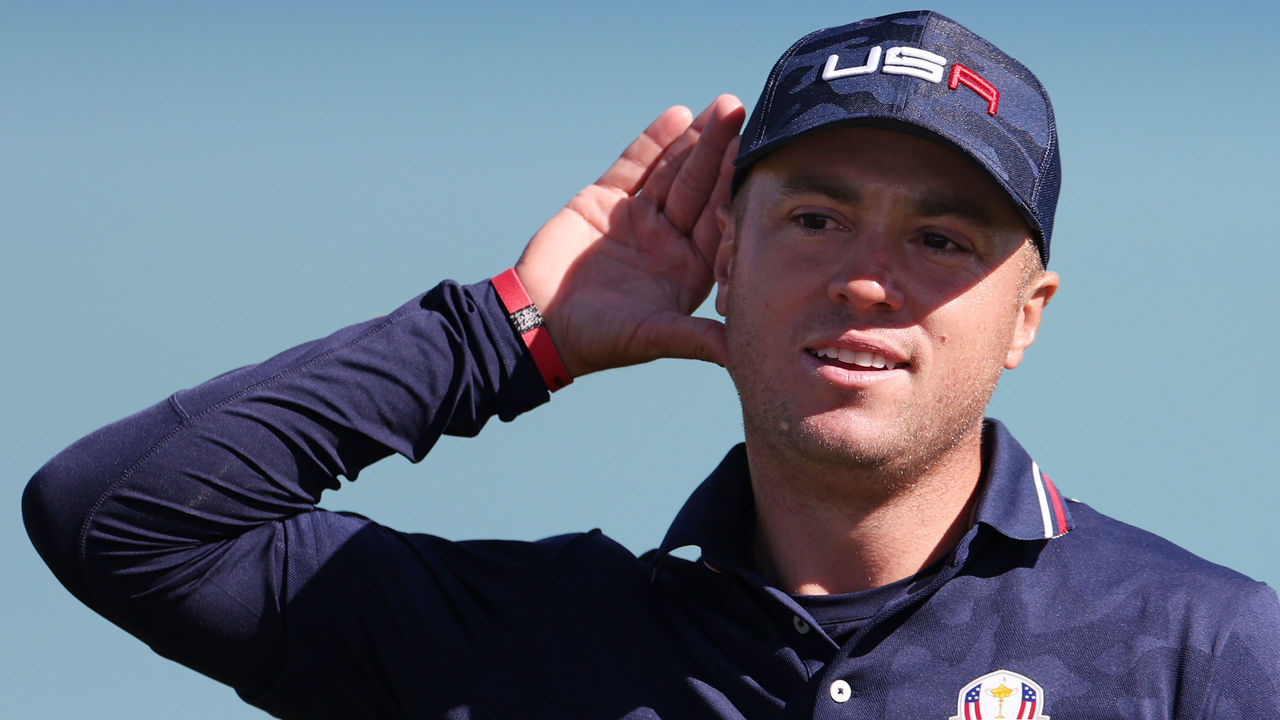 13. Sam Burns
14. Justin Thomas
19. Tony Finau
35. Dustin Johnson
With all due respect to Sam Burns and Tony Finau, only two names here require our attention.
Thomas' sizzling 16-4-4 record in team events makes him arguably the most successful American player ever in that category. The two-time major champ is easily the most annoying player for the opposition - something the American team desperately needs. Despite those credentials, Thomas' inclusion would be a shock given his poor performance this season. He missed the cut at three of four majors, with a 65th-place showing representing his best finish. He has more rounds in the 80s than the 60s in the majors and has six missed cuts and only one top-10 finish on TOUR since April 1st.
Dustin Johnson only accumulates majors points due to his LIV affiliation, and the 39-year-old had only one finish inside the top 45 at the four majors this season. However, his perfect 5-0-0 record at the 2021 Ryder Cup cannot be ignored, complicating captain Johnson's selections for this year's event.
Europe
Automatic qualifiers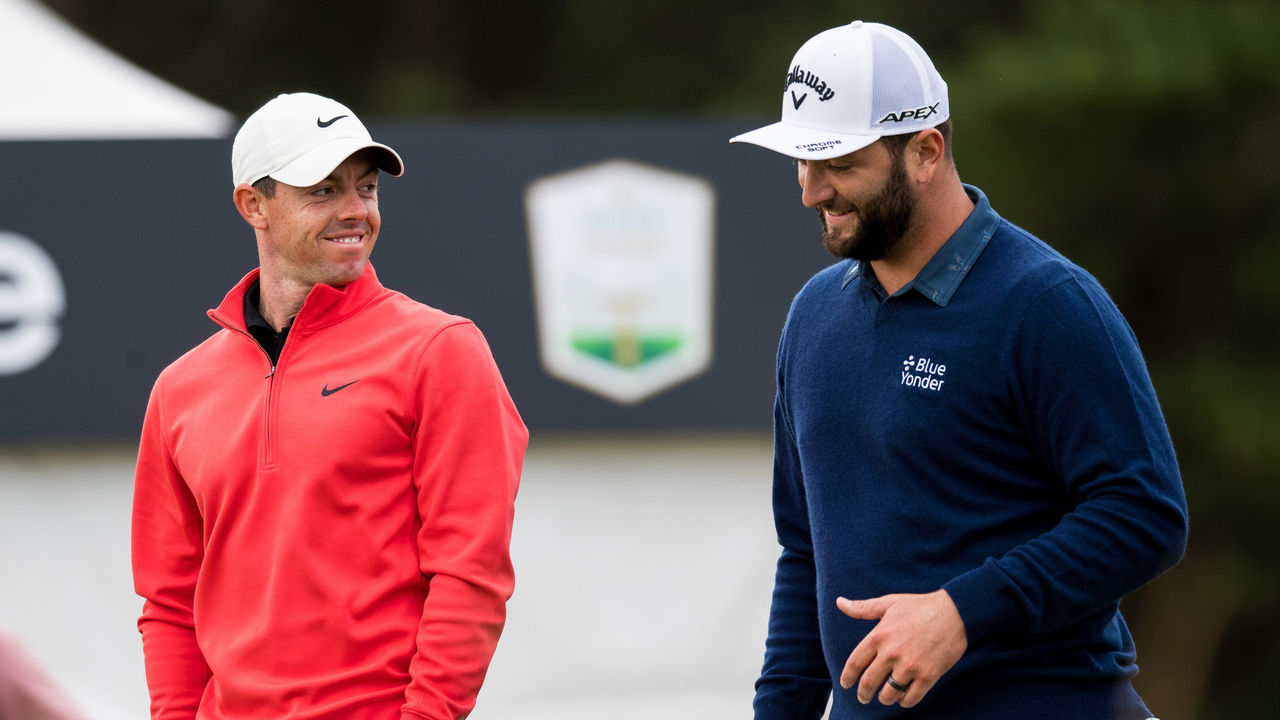 1. Rory McIlroy
2. Jon Rahm
3. Viktor Hovland
4. Tyrrell Hatton
5. Tommy Fleetwood
6. Robert MacIntyre
The Europeans get their players from two different points lists, with the top three on the World and European rankings making up the six automatic picks.
Any team that trots out Rory McIlroy and Jon Rahm as their top two will be a beast to deal with on home soil. Other than Scheffler, nobody has played better golf than the European duo over the past two years. Despite being just 34 years old, McIlroy already has a 12-12-4 Ryder Cup record. He will look to make amends for a rough 1-3-0 performance at Whistling Straits that resulted in him sitting a session out for the first time in his Ryder Cup career.
Rahm was an absolute horse at the last Ryder Cup, almost single-handedly keeping the Europeans within shouting distance over the opening two days. The Spaniard went 3-0-1 over the team play portion at that event and will need a similar performance to secure a victory for his team in Italy.
The next group of players will likely go a long way in deciding the Europeans' fate this time around. Viktor Hovland, Tyrrell Hatton and Tommy Fleetwood were all on the team at Whistling Straits and went a combined 1-6-4 on the week. That won't be good enough in Rome.
Robert MacIntyre is poised to make his Ryder Cup debut thanks largely to a runner-up finish at the Scottish Open but he's clinging perilously to the final qualification spot on the European points list.
Next men up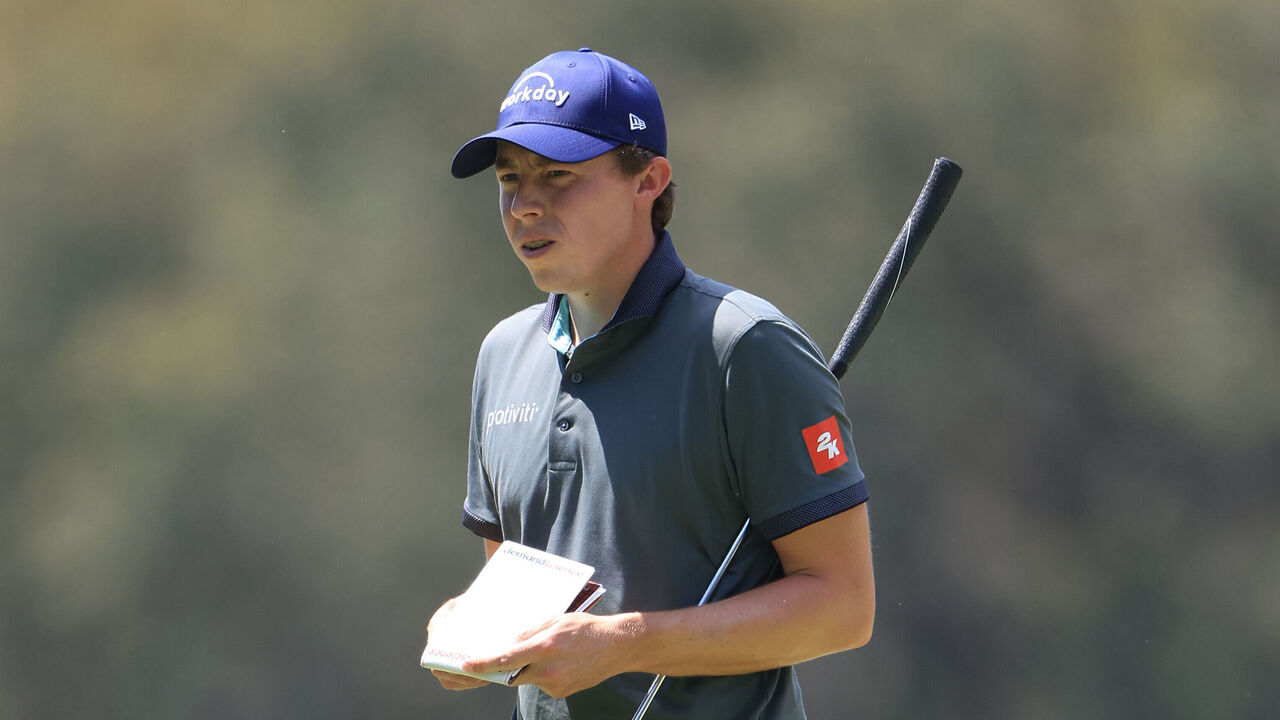 7. Matt Fitzpatrick
8. Sepp Straka
9. Shane Lowry
10. Justin Rose
11. Victor Perez
12. Adrian Meronk
The first four names are most likely locks for the team in Rome. Matt Fitzpatrick has struggled mightily in two previous Ryder Cups, posting a shocking 0-5-0 record. But his added length has made him a significantly different player at this point - as evidenced by his major triumph at last year's U.S. Open.
Shane Lowry was one of the few bright spots at Whistling Straits for the European Team and could partner with McIlroy to form a formidable pair in Rome. Justin Rose missed the disaster two years ago but is a very experienced Ryder Cup player with an impressive overall mark of 13-8-2.
Sepp Straka is likely the last of the guarantees, as the Austrian-born PGA TOUR player would be making his debut. Straka has a victory and a runner-up finish in two of his last three events and placed in the top seven in both the PGA Championship and The Open this year.
Adrian Meronk has a very good shot at nabbing his first selection based largely on his history at Marco Simone. The Polish standout has a win and a runner-up finish in the Italian Open at the course in two of the last three years.
We'll give Victor Perez the nod for now, but captain Donald would likely opt for youth over the Frenchman in this slot.
Could nab a spot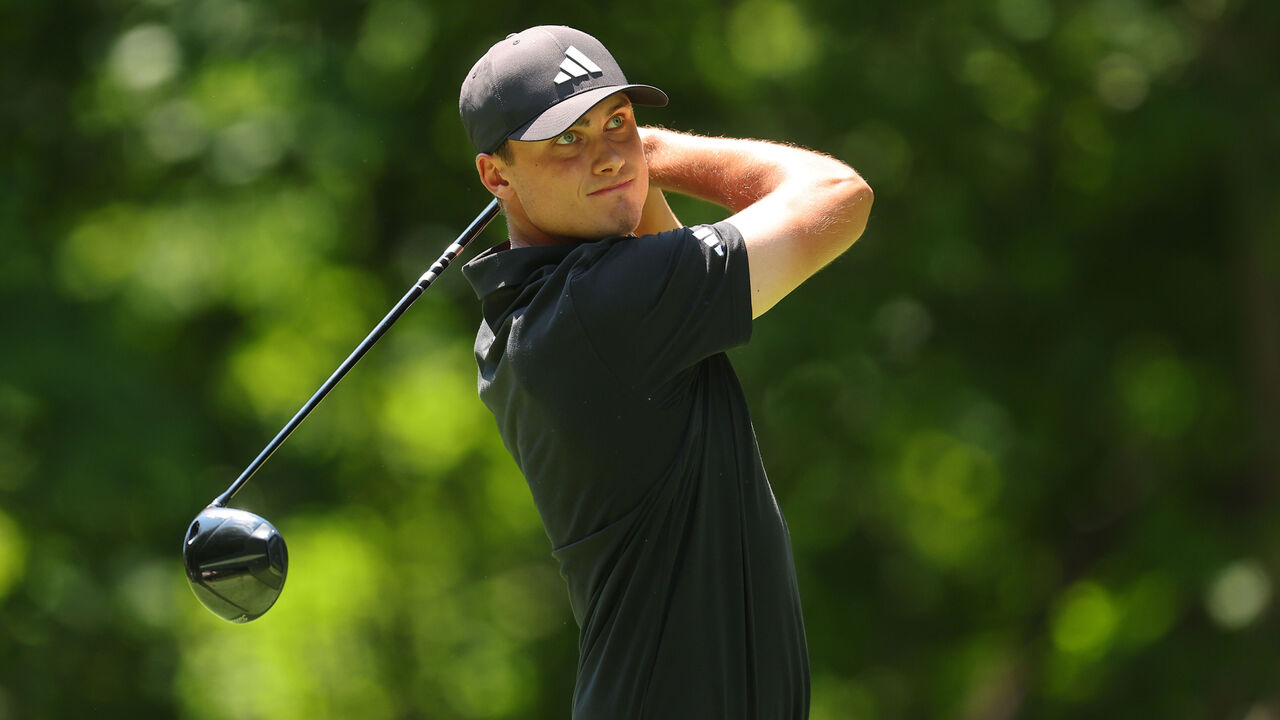 Pablo Larrazabal
Ludvig Aberg
Rasmus Hojgaard
Nicolai Hojgaard
Alex Noren
Thomas Detry
There's plenty of volatility in the rankings, and many expect captain Donald to look to the future and grab at least one of Ludvig Aberg and the Hojgaard twins.
Aberg's brilliant college career at Texas Tech meant the Swede landed a PGA TOUR card immediately, and he's put up some solid, if unspectacular, play thus far. His elite driving skill should play well at the challenging Marco Simone layout and his ability to make birdies in bunches could be a huge asset in match play.
The Hojgaard twins are two years younger than Aberg but have both been professionals for a number of years. While they have yet to experience much success on the PGA TOUR, they have performed well on the DP World Tour and in Italy at Marco Simone.