Every Monday, theScore's Daniel Rouse breaks down the weekend that was in English football. Welcome to the "Eye on England."
History is meant to be unsanitized. A person's past is better told with tales of ill-advised haircuts, embarrassing romantic escapades, and inopportune bowel movements than it is with arrogant and tedious listings of personal achievements. On a far more tragic scale, war and famine similarly reveal crucial parts of a country's backstory.
Yet, within the harsh tribalism of football, there is an entirely different and surprisingly unblemished interpretation of history. It's one that only chronicles nice things like trophies, and censors the slumps and recoveries that regularly unfurl sports' most interesting narratives.
History, in the football lexicon, is a wholly one-dimensional term, commonly used by fans in the inexcusably lazy phrase: "You've got no history."
Social media was rife with "you've got no history" jibes in the days leading up to Manchester City's 3-1 defeat at Liverpool on Sunday. The insult is meant to disparage a club for fetching few pieces of silverware in its existence. It seems Manchester City - with six titles apiece in the top flight, FA Cup, and League Cup, as well as a UEFA Cup Winners' Cup - are deserving of this tag.
Manchester City were originally formed from St. Mark's Church in Gorton in 1880 by the rector's daughter, Anna Connell. She established recreational activities to try to prevent men from succumbing to lives of gang violence, alcoholism, and poverty.
The club registered the largest attendance for an English side at its own ground when 84,569 gathered at Maine Road for Stoke City's visit in 1934. Manchester City are the only club to be relegated the season after winning a first division title (and they somehow descended in 1938 with a positive goal difference). In more recent times, City sunk into the third tier in 1998 before responding with back-to-back promotions in front of crowds of 30,000.
They've got no history. Flirting with extinction, being synonymous with calamity, and then overcoming adversity are episodes not worthy of acknowledgment in the peculiar world of football. According to the "got no history" taunt, the modern, nouveau riche Manchester City, sweeping up cups with scorelines as lopsided as 6-0, are the only noteworthy version of the club.
And that makes life a little boring.
Further thoughts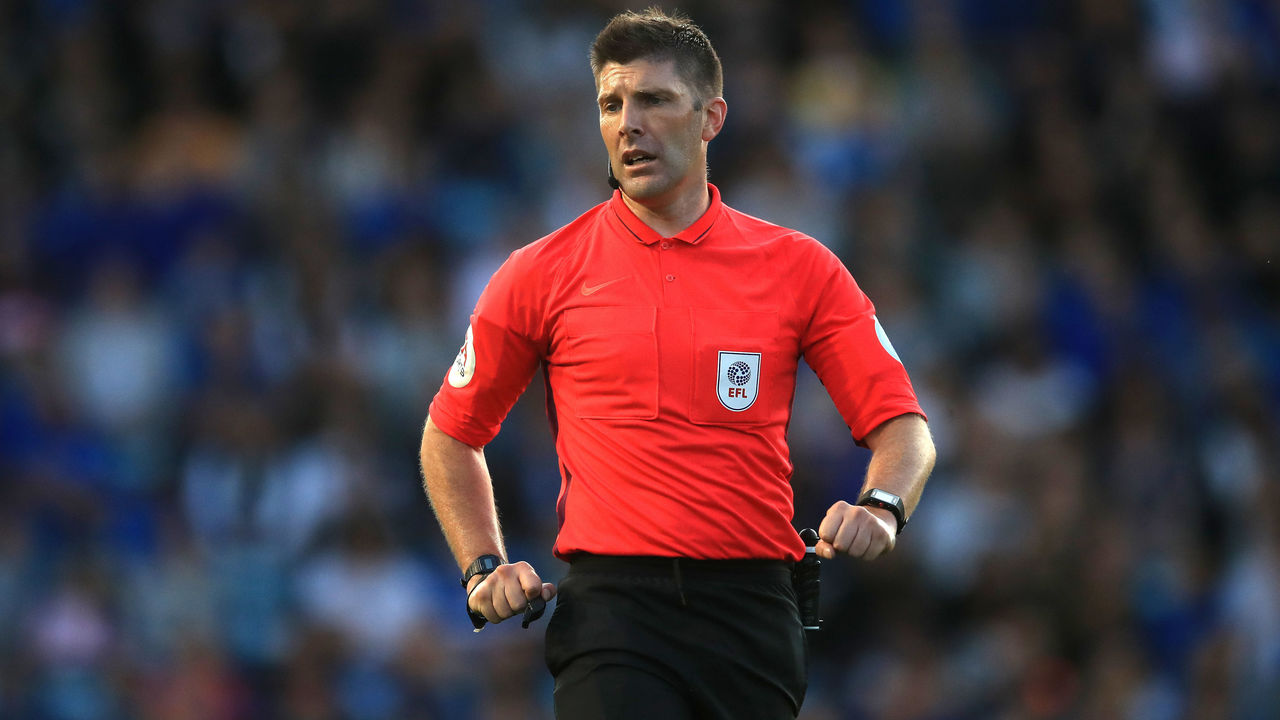 Pull your Hair out
Typical lower-league delays like floodlight failures are too obvious for a unique club like Accrington Stanley. So, for Saturday's FA Cup first-round visit from Crewe Alexandra, the Wham Stadium staged a match with three different referees, a contentious coin toss, and a hold-up that exceeded an hour.
Fourth official Alan Clayton replaced Neil Hair as the man in the middle when the latter lasted 20 minutes before suffering an injury. Then, to the bemusement of many in attendance, Clayton didn't emerge for the second half after he picked up an injury of his own.
Frantic calls to the Football Association and head of referees Mike Jones were made in the guts of the ground before it was determined one linesman would take charge while the other resumed his duties alone. A coin toss decided which side of the pitch the flag-bearer would officiate.
"A Crewe fan came forward, a level-five ref, and said 'I'll do it.' They (Accrington) said they didn't want that. Then the (referee) assessor said he'll do it. They didn't want that either," Crewe manager David Artell, whose side won 2-0, told BBC Radio Stoke.
Outfoxed
Leicester City's 2-0 win over rudderless Arsenal on Saturday further affirmed the Foxes' credentials for Champions League qualification.
Brendan Rodgers' side has lost only two matches across all competitions since early May and boasts the Premier League's best defensive record after 12 matches in 2019-20.
Where are the weaknesses in Leicester's well-balanced squad? An obvious one would be in Jamie Vardy's replacements; should the Yorkshireman serve a suspension or suffer an injury, Ayoze Perez or Kelechi Iheanacho would represent a significant drop-off in quality. Another could be terrace favorite Caglar Soyuncu, who's enjoying a sublime start to the season but may cost his side with defending that sometimes appears too impulsive.
Plenty of positives for United
Ole Gunnar Solskjaer is quietly correcting issues at Old Trafford.
Seemingly encouraged by October's 1-1 draw with Liverpool, Manchester United have since won five of their past six outings. Their previously anonymous midfield is a huge reason for United's uptick in results.
Fred is growing in confidence and stood out with his expansive distribution and authority in the middle of the park during Sunday's 3-1 dismissal of Brighton & Hove Albion. Scott McTominay is developing a reputation as one of United's most important players, though he was worryingly stretchered off near the end of the match with an apparent ankle injury. And Andreas Pereira, arguably the weak link of Solskjaer's midfield ensemble, confidently strode forward in the buildup to his scruffy, deflected opener.
Even if Solskjaer can't devise a way to get the best out of Paul Pogba, there's no reason United can't compete among the weak pack pursuing a fourth-place finish.